If you can't keep up with incoming and outgoing mail, or just can't find the one document you need when you really need it, maybe it's time to organize your home or office. A good organizer will not only help you know exactly where everything is, it will also look good and give your entryway a welcoming aura. We have some great picks for you.
Interior designers are big fans of entryway organizers, and for good reason. The right organizer for your lifestyle can make it easier to find the things you need faster, while giving a touch of class or a pop of color. Having all the important incoming mail or keys in one place also helps a lot, especially when you haven't had your morning coffee yet.
DecoBros 3 Tier Letter Rack Organizer
Best Overall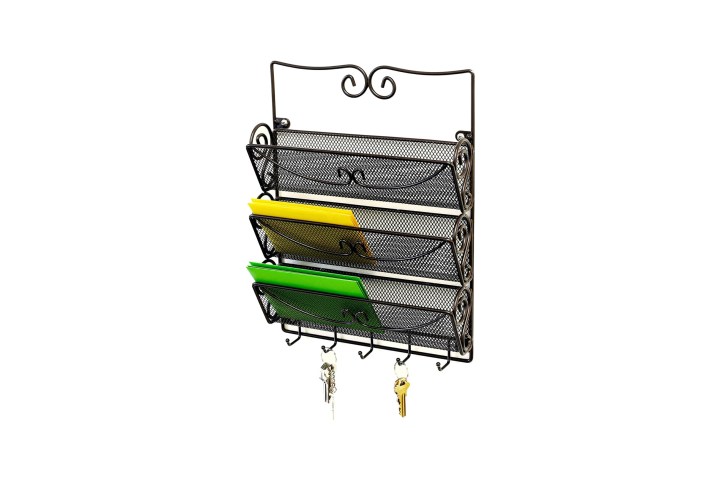 For most people, the DecoBros 3 Tier Letter Rack Organizer will be the best overall pick. It has a combined design, taking care of both your mail and your keys, and it is sturdy enough to last a long time. It's also easy to assemble and looks great for a home or an office.
Blu Monaco Wooden Organizer
Best-Looking Entryway Organizer
The Blu Monaco Wooden Organizer is a stunning choice and is sure to draw compliments from visitors to your office or home. It is large enough to hold files and paperwork with two tiers to help keep items separate and neat. It's definitely one of the best-looking entryway organizers out there.
Spiretro Wall Mount Entryway Organizer
Most Versatile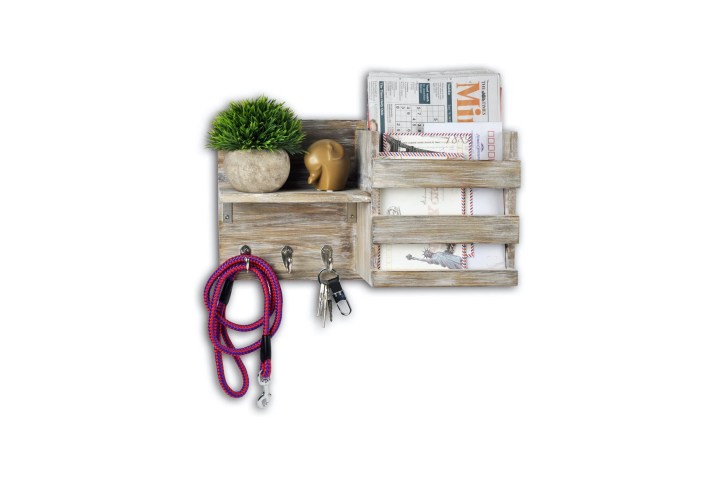 A great entryway organizer will work in many ways — it will help you stay organized and neat, keep everything in its place, and add a touch of good design. Our most versatile pick is the Spiretro Wall Mount Entryway Organizer. It's farmhouse-style wooden design is beautiful, and with both a mail compartment and key hooks, it will keep your entryway clear and clean.
If you're tired of having piles of unorganized mail around your house or office, or just can't seem to ever find what you need when you need it, a good organizer can help. It will make your life easier and help you stay more focused on what needs to be done. An easy-to-install, good-looking, and functional entryway organizer is exactly what you need to make that happen.
Editors' Recommendations