Coffee makers make every big household better. Whether with family or housemates, being able to provide everyone with a cup of hot coffee at the same time will bring the home together. They are also a lifesaver when deadlines approach and your caffeine intake skyrockets. Spend more time enjoying your coffee and less time making it with one of our well-tested suggestions.
Save yourself hundreds of dollars each year without compromising the quality of your brew with the coffee makers that made it onto the list of the best models available. With options based in convenience, brewing performance, and durability, you are sure to find your perfect match and say goodbye to the daily visit to the coffee shop.
Ninja 12-Cup Programmable Coffee Maker
Best overall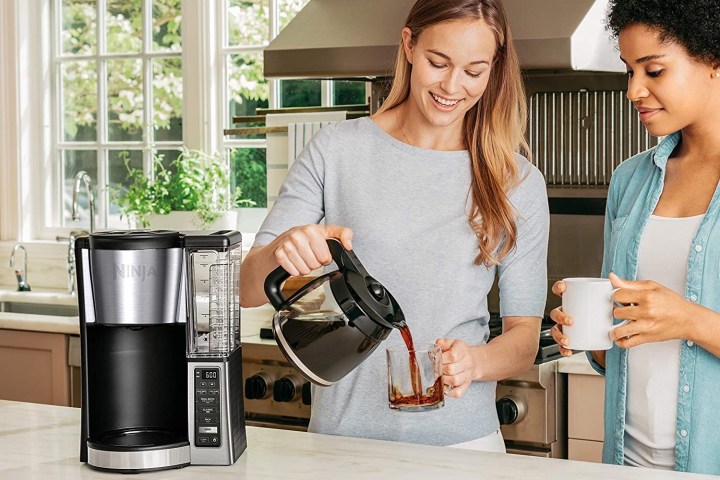 The Ninja 12-Cup Programmable Coffee Maker will make you rethink what you know about coffee makers. This category-defining product features custom brew strengths, small-batch settings, and an improved brewing technology. The flavor-straw design helps the coffee circulate as it brews to ensure even temperature and flavor.
Keurig K-Cafe Coffee Maker
Best single-serve coffee maker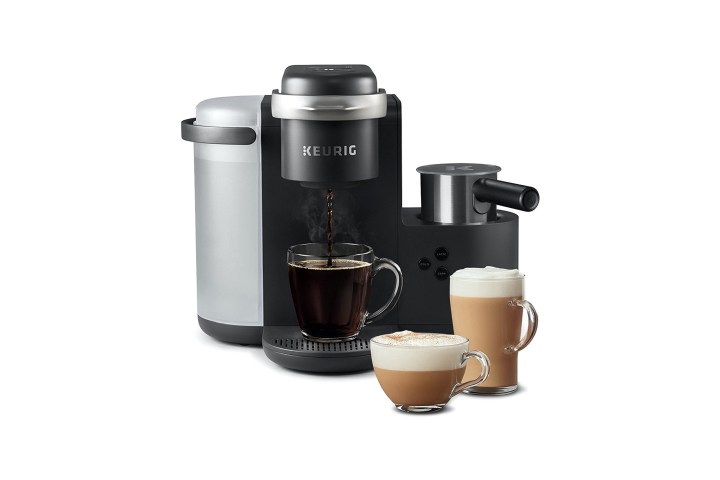 For those who enjoy life one cup at a time, the Keurig K-Cafe Coffee Maker is the premium disposable coffee pod brewer. Make coffee drinks that will make any barista jealous thanks to the milk frother and coffee-shot features. It is compatible with all K-cups and compatible reusable coffee filters for use your own coffee blends.
Primula Burke Deluxe Cold Brew Coffee Maker
Best cold-brew coffee maker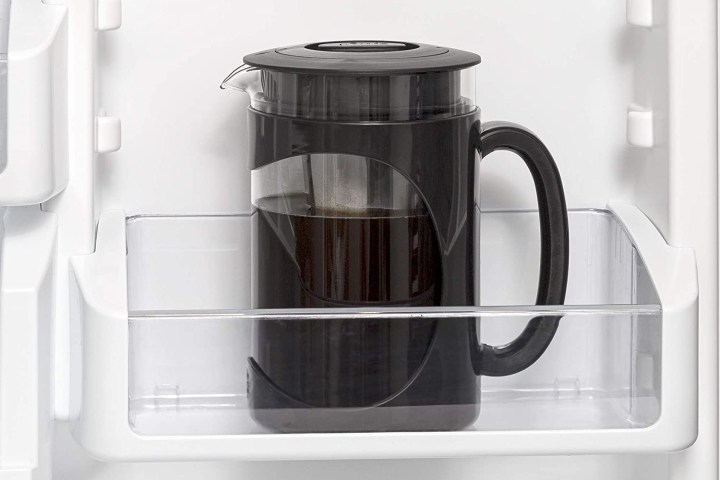 Bring your cold-brewing skills to the next level with the Primula Burke Deluxe Cold Brew Coffee Maker. This innovative design makes brewing good coffee at home a reality. Just add ground coffee to the mesh filter, fill with cool water, and leave inside the fridge overnight. Wake up to a super refreshing, iced-coffee drink.
Drink the cup of joe you deserve without having to leave the comfort of your home with one of these amazing coffee brewers that are sure to impress even the most demanding of connoisseurs. This collection of coffee brewers features only the best models with unparalleled brewing performance that you can taste every time.
Meanwhile, learn how to properly clean your drip coffee maker with our top tips.
Editors' Recommendations