These can also be placed on your desk at home with a dried flower or plant for a sprig of nature right at your home. Have a jar of candies at your work desk for an inviting feel to your space for anyone that comes to stop by. Candles make for a perfect centerpiece, and placing an assortment of jars creates a striking collection that will delight anyone and add so much to a room.
Put an apothecary jar in your bathroom to showcase small toiletries to guests. Place a few on your kitchen counter filled with fruit for a simple and striking centerpiece. Transform your entryway with a seasonal potpourri mix that will set the mood for anyone coming in. Take a look at some great choices for apothecary jars that would give you the best bang for your buck.
STORi Premium Plastic Apothecary Jars
Best overall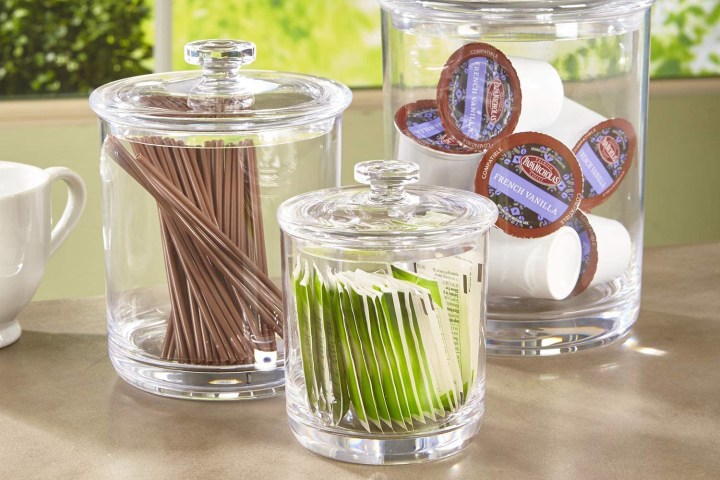 Have little ones around that may make glass apothecary jars impractical and even dangerous? These Premium Plastic Apothecary Jars by STORi are an excellent choice for a designer look with none of the danger. Don't be mistaken — just because these jars are lightweight and plastic doesn't mean that they are constructed cheaply. They are a high-quality plastic that can fool anyone to think that it's glass.
The acrylic plastic jars are made to fit your bathroom vanity, kitchen counter, and even your living room coffee table. These versatile jars are food-safe and can hold anything you would want to store beautifully.
EPICA Clear Cotton Ball and Swab Organizer
Best apothecary jar design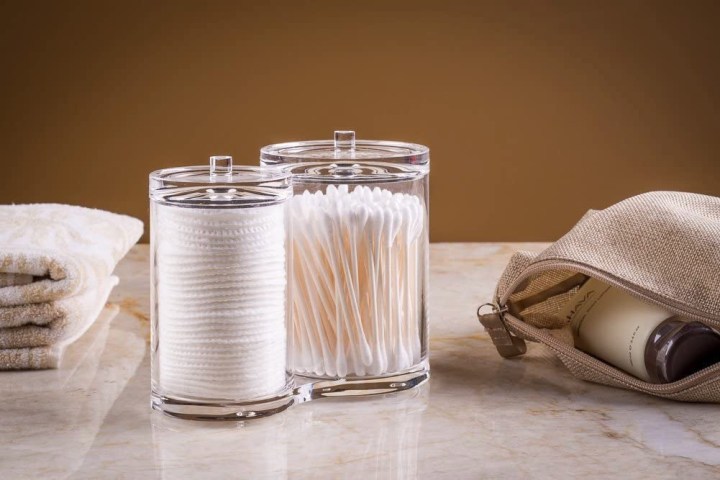 Classic design meets modern use with these minimalistic organizers. The understated charm of these apothecary jars make it perfect for someone who wants to add to a room without calling attention to their storage containers. The break-resistant acrylic makes it easy to withstand harsh bumps or drops that may come from everyday use. The scratch-resistant design also keeps your items looking beautiful in their sleek, compartmentalized homes. Simply clean these with soap and water for easy reusability for anywhere at home.
mDesign Glass Apothecary Jars
Best glass apothecary jars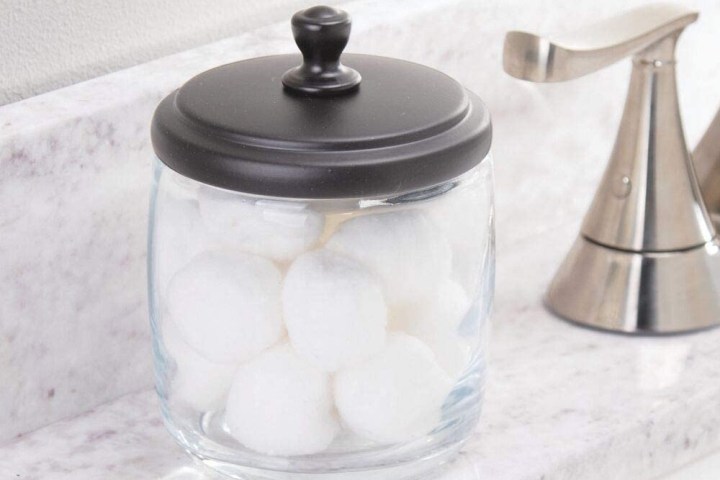 For those looking for a beautiful glass storage jar, mDesign has Glass Apothecary Jars are durably made and have quality construction at the forefront of its design. The container is glass, while the lid is made of a rust-resistant steel that can be easily cleaned with a damp cloth. Your storage doesn't need to be bland with mDesign's multiple colors and designs for you to choose from. Pick one that fits what's best for you and what expresses you the best.
The design gives plenty of room for storing smaller items you would have at home while displaying them tastefully for everyone to see. No more hiding your things in drawers or cabinets — be unafraid of showing off your storage with these jars.
Apothecary jars are meant to display anything that you may usually hide at home. Incorporate organization into your room's stylings with these jars while adding a touch of charm without taking away or disrupting a room's design. Practical and elegant, useful, and well-designed, there is no surprise as to why these apothecary jars came back in vogue for many households. Join in and see why everyone is jumping at the chance to add these staples to their home decor.
Editors' Recommendations