As fun as it can be to fill a Pinterest board with bedroom decoration ideas and play around with the color palette, decor, textiles, and furniture, it can be overwhelming and stressful to actually start the renovation process. Luckily, there are tons of options that can completely change the look of your bedroom, all of which you can put together within a weekend.
Now that summer is finally here, it's the perfect time to find sunny bedroom décor that will keep your space light, bright, and cheery. Your bedroom should be a place you can recharge and get ready for the next day, so why not infuse it with a little bit of the good vibes that the season brings? Take a look at these fun bedroom decor concepts that will transform your space without breaking the bank (or any walls).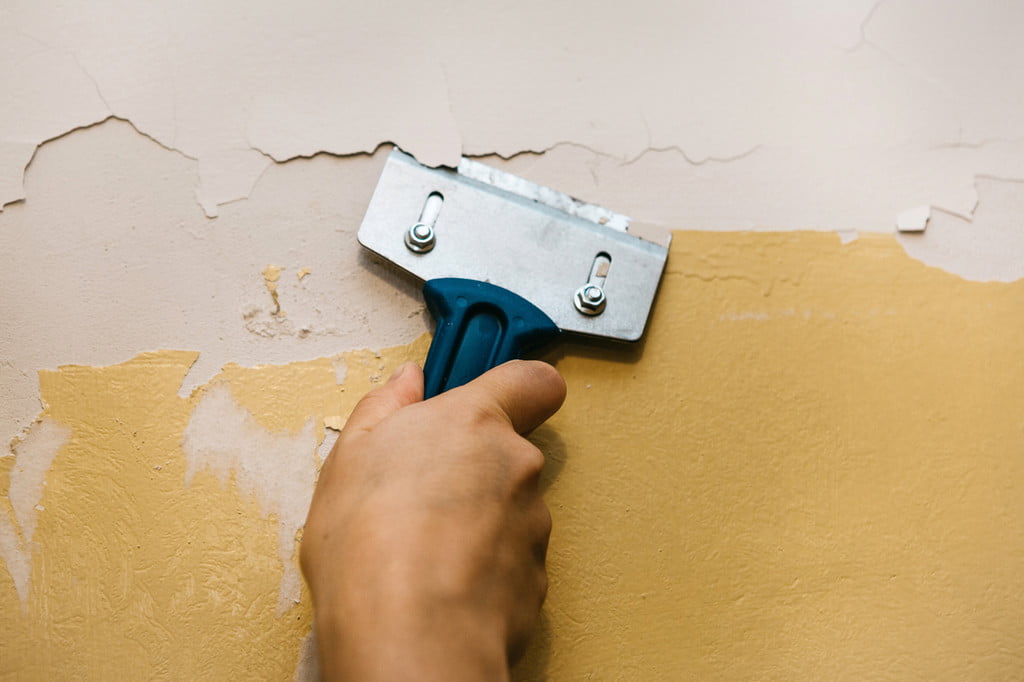 Paint the town pastel
Changing the paint color in a room is a small update that makes a huge difference. If you want a color that will put a smile on your face but still keep the space calm and tranquil, consider a pale yellow or blue. From Sherwin Williams, we love this Venetian Yellow option or, if you're more into blue, we recommend Atmospheric to capture the vibe of sunny skies. Both of these shades will bring in the summer palette without leaving your walls looking like the inside of an Easter egg or a newborn's nursery.
If you prepare the room during the week by removing furniture, taping baseboards, and protecting the flooring, you can easily knock out a paint job over the course of a weekend.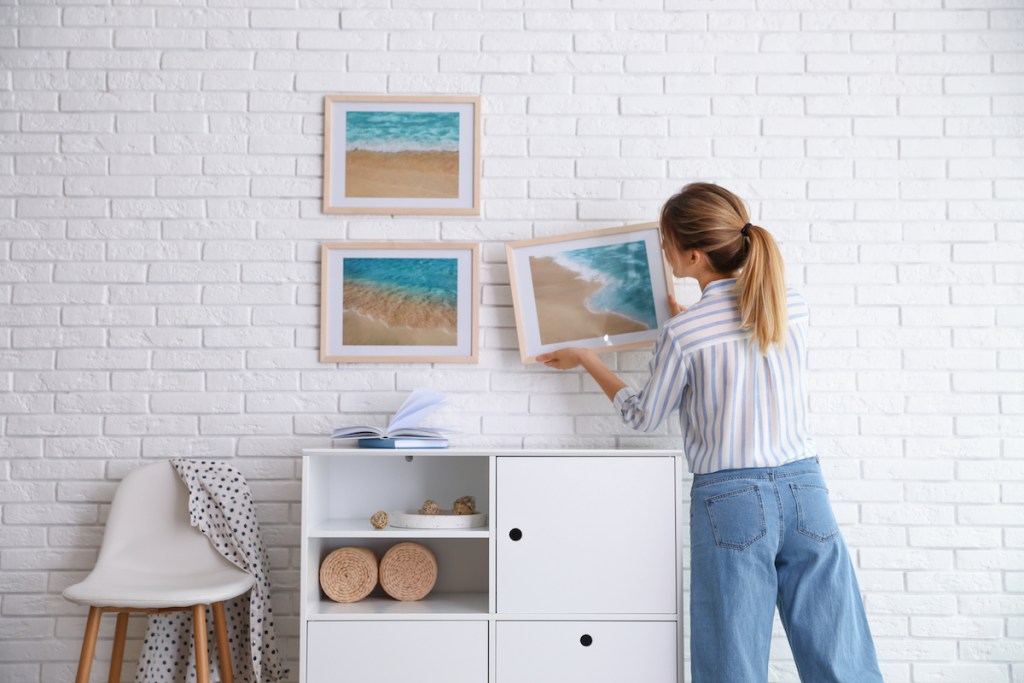 Summer art vibes
Alternating the wall décor is a quick and easy way to routinely update your room without resorting to expensive and time-consuming projects every time you get bored with the current aesthetic. From beach scenes to campfires to night lights that are reminiscent of an evening sleeping under the stars, you can find decor options that convey just what summer means to you. We recommend tying in wood, natural fabric, and other textures to increase the visual interest in the room and bring a little bit of the outdoors inside. This tropical art gallery from Overstock makes for a bold and geometric feature, while this seascape art from Etsy is a more romantic option.
Your bedroom is a personal space, so why not decorate it with your own art? You don't need to be a professional artist to try your hand at watercolors, Bob Ross-style landscapes, or even paint by numbers.
Create a seasonal bookcase
Incorporating a wood and metal bookcase into the bedroom is a great example of meeting fashion with function. Instead of hiding all your books and knick-knacks in boxes or on top of crowded dressers, display them on a rustic bookcase or ladder. If you don't have enough room for a full bookcase, consider buying (or building) wood floating frames that you can easily install in less than an hour. Then, find pictures of family and friends, a candle with a fresh outdoor scent, and some of your favorite beachside books to add to the shelves. It's a relatively inexpensive way to pay homage to the season, and it makes for a great conversation piece.
Make an accent wall
Whether it's a summer-ready peel-and-stick wallpaper or shiplap installed behind the headboard, creating accent walls is a fairly simple project that has a massive impact. There are tons of videos on YouTube, such as the one below from The Home Depot's channel, that walk you through every step of the process for creating a shiplap wall that even HGTV star Joanna Gaines would be proud of. In terms of the wallpaper, all you need is a little patience and a few hours to create a bold statement.
Summer is the perfect time to redecorate your bedroom, but you don't want to waste such beautiful weather inside undergoing extensive renovation. Instead, try out some of these ideas to transform your bedroom into a summer paradise, all within a few days. Even better, when winter hits and you're feeling the holiday spirit, you can replace the bookshelf contents, shelves, and wall art with holiday-appropriate décor and pictures. Long story short, you can't go wrong with easy-to-install, multifunctional pieces that can keep up with you when the renovation bug hits.
Editors' Recommendations