Fireplaces are always a conversation starter in any home. They provide much-needed warmth, cozy ambiance, and a focal point for your main gathering place. However, not every fireplace is created equal. In the past, many design experts and homeowners thought electric fireplaces were tacky knockoffs when compared to traditional ones. But we're here to tell you that's no longer the case. Electric fireplaces have come a long way in terms of design and efficiency. Not convinced yet? Here are five reasons you should consider adding a fireplace to your home and a few electric fireplace ideas to suit your home decor.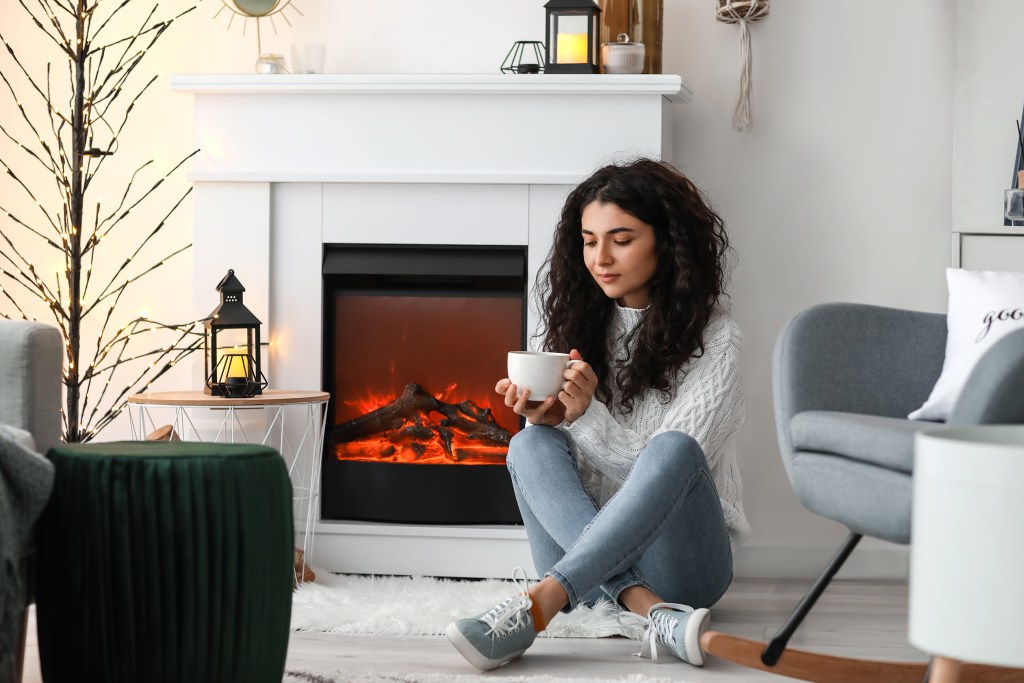 Cost efficiency
Compared to other types of fireplaces, electric ones are the most affordable to install and operate. Putting in a wood-burning fireplace involves opening up a wall, and installing a gas-burning fireplace requires ventilation and gas lines. With an electric fireplace, all you need is a blank wall and an outlet.
Plus, it doesn't take a lot of electricity to run one of these fireplaces. Electric fireplaces generally use about 1,500 watts of electricity and cost between 0.003 and 3 cents per hour to run without heat. With the heat on, the fireplace can cost between 0.09 and 0.18 cents per hour, depending on the heat level. This is considerably less than the cost to run a gas fireplace.
Greener than gas
An electric fireplace is also a more energy-efficient and eco-friendly choice. It will heat your home faster than other types of fireplaces, too. With most open fireplaces, an estimated 90% of the fire's heat escapes through the chimney. When you install an electric one, there is no direct vent to the outdoors, so most of the heat produced stays in the home. Plus, this efficient heating system doesn't rely on cutting down trees for warmth, nor does it make as many atmosphere-polluting emissions as wood-burning or gas fireplaces.
Safety
When it comes to safety, an electric fireplace is always the smarter choice, especially if you have children or pets. Faux fire doesn't produce any toxic smoke or fumes, making it easier to prioritize healthy air quality in your home. You won't need to worry about curious kids or pets getting burned or stray embers starting a fire. Though electric fireplaces produce enough heat to keep your home cozy and warm, the actual unit is cool to the touch. Moreover, many modern electric fireplaces feature automatic overheat protection and will shut off automatically if they detect unsafe operating conditions.
Year-round ambiance
Fireplaces aren't just great for heating your home; they are also excellent for creating a cozy, intimate environment. Homeowners can set their electric fireplaces to run without heat and may even be able to change the brightness level of the flame. Any time of year, even during the hot summer months, you can still enjoy the ambiance created by the faux flames. Whether you're throwing an upscale dinner party or having a romantic evening at home, your electric fireplace can help you produce the right atmosphere for any occasion.
Easy installation and low maintenance
If your home doesn't already have a fireplace, installing one is a major renovation project — that is unless you choose an electric fireplace. Electric fireplaces also require very little continual maintenance. There is no chopping firewood, scooping ashes, or cleaning out the chimney. Gone are the days of tending to the fire. Instead, just flip the switch, sit back, and enjoy the warmth and appearance of your electric fireplace.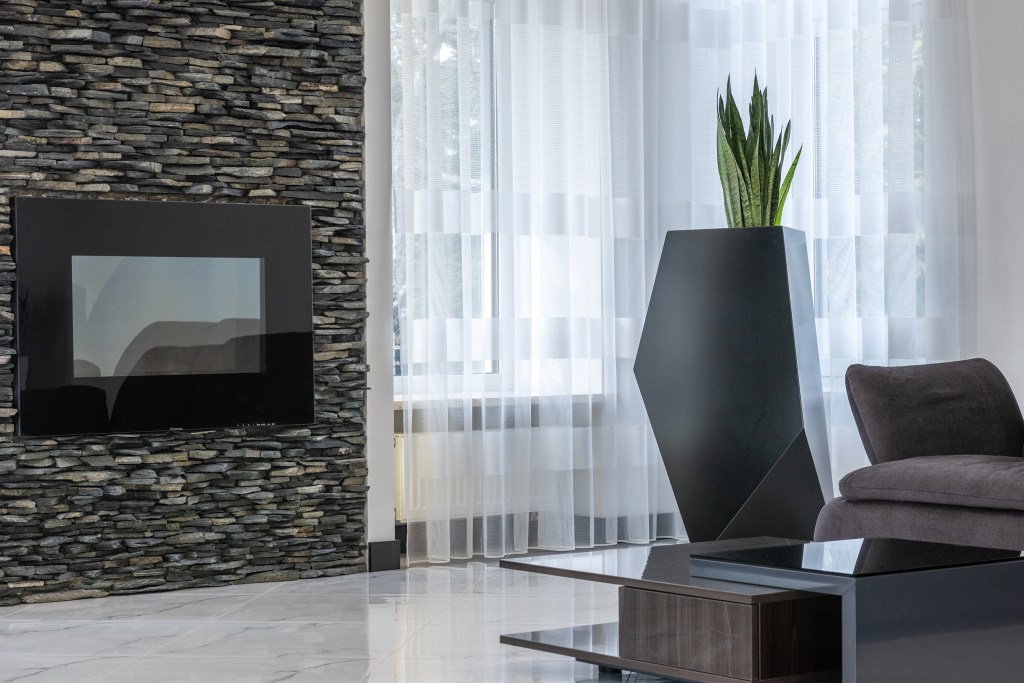 How to choose an electric fireplace that fits your home style
One of the best things about electric fireplaces is the variety of designs available. No matter your interior design aesthetic, there is a fireplace made for you. Here are a few suggestions for choosing the right style fireplace to match your home decor.
Modern: For modern and contemporary homes, look for a fireplace with a sleek and streamlined look. Wall-mounted and recessed fireplaces tend to look the most modern.
Traditional: If your home has more of a traditional feel, try to find an electric fireplace inspired by traditional wood-burning varieties. These freestanding fireplaces usually mimic the appearance of stone, wood, or brick and have a decorative mantel on top.
Rustic/farmhouse: Mantel fireplaces also look great in farmhouse-style homes. For something even more rustic, choose an electric stove fireplace that looks like an antique wood-burning stove.
Boho: For a house decorated in the bohemian style, fireplaces constructed with natural materials (or fake versions of them) work best. Search for an electric fireplace made of brick or wood with a rustic mantelpiece.
Electric fireplaces look fantastic in any style of home. In fact, they can be just as beautiful and elegant as wood-burning or gas fireplaces. These fireplaces are also much more cost-efficient to run, easier to maintain, and safer for your family. Plus, electric fireplaces can heat your home more effectively and sustainably than traditional fireplaces. They have so many benefits, you'll be asking yourself why it has taken you this long to consider installing one in your home.
Editors' Recommendations