If you're looking for a way to update your home, adding textiles is a fun and easy way to do so. Sure, renovating whole rooms will bring an entirely new look to a space, but merely adding a few unique, on-trend fabrics is a lot less expensive and can transform a bedroom or living room immediately. There are so many fabrics for the home to choose from and so many places they can go — from pillows to curtains to upholstery — it can sometimes feel overwhelming to mix and match them in a cohesive way.
We enlisted the help of some industry experts to fill us in on home decor fabrics that are making a big splash in the new year that we think would look stunning in any home. From farmhouse to modern and everything in between, these colors, designs, and patterns will keep your home looking on-trend throughout 2022.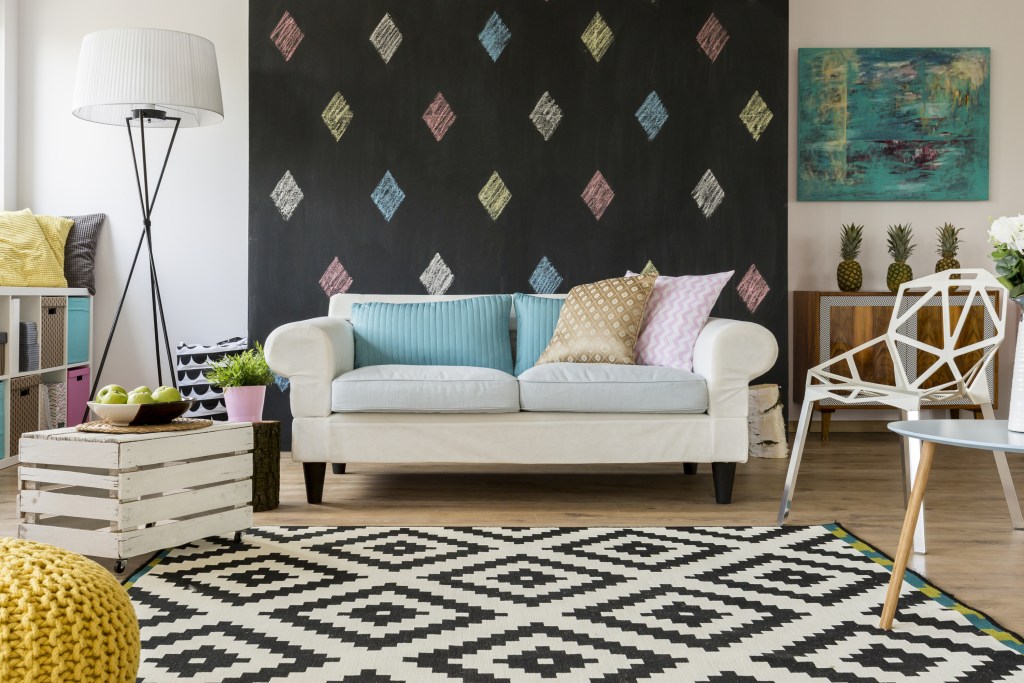 Cozy wins the day
Anna Franklin, interior designer and founder of Stone House Collective told us choosing fabrics that elicit a feeling of coziness will continue to be on-trend for the foreseeable future.
"Fabric can add texture, warmth, and interest to a space or piece of furniture," she said. "If you're looking to achieve a monochrome or analogous color scheme that doesn't feel 'flat' or cold, using different fabrics in a space is a great way to add visual interest without overwhelming the design."
The texture of the fabric is key to making it work, Franklin added. "If you want a space to feel more cozy, opt for a couch, chair, throw pillows, etc., with an ultra-soft fabric such as boucle, velvet, or chenille over something less soft and more flat, such as tweed, leather, or canvas."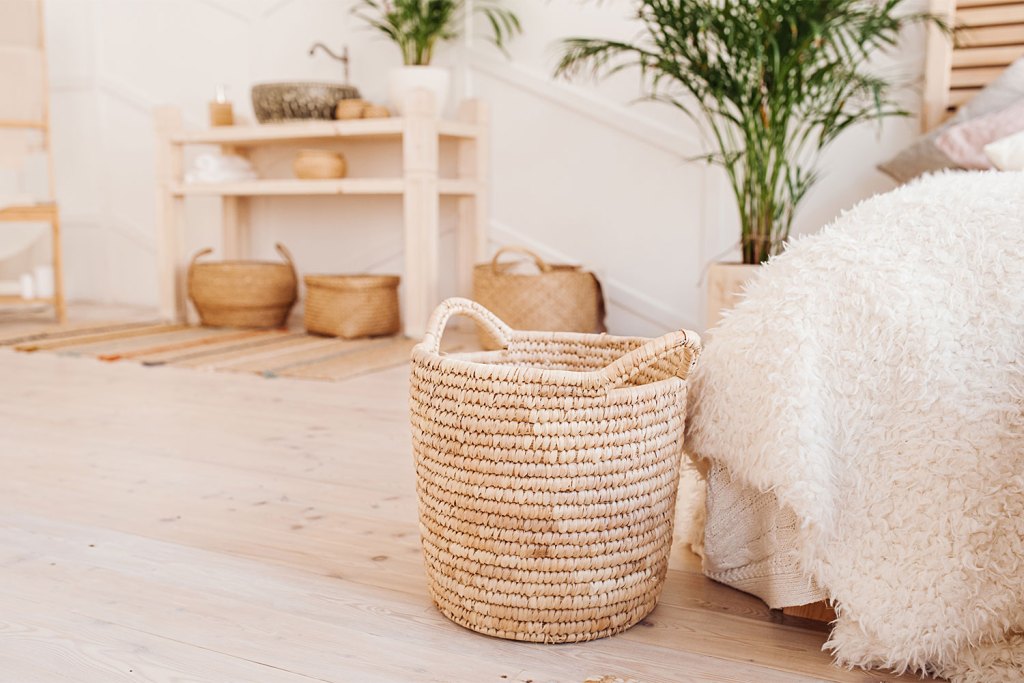 What fabrics are popular this year?
With everyone staying home more, it's crucial your fabric keeps up with the extra use. "Performance fabrics, like washed performance linen, are key right now," Franklin explained. "Everyone wants longevity out of their furniture, and with so much time spent at home over the past couple years, durability is more important than ever."
She also agreed with other experts that eco-friendly materials will continue to gain in popularity as people understand the role they can play in impacting the environment in a positive way. "A few companies just came out with fabrics made from recycled water bottles and clothing fabrics that have a very soft hand," she said.
Finally, Franklin noted that fabrics like boucle, "which can be layered into the design for added interest," are also having a moment. She did caution to use it sparingly, however, like for a "statement furniture piece," or other accents like throw pillows or blankets.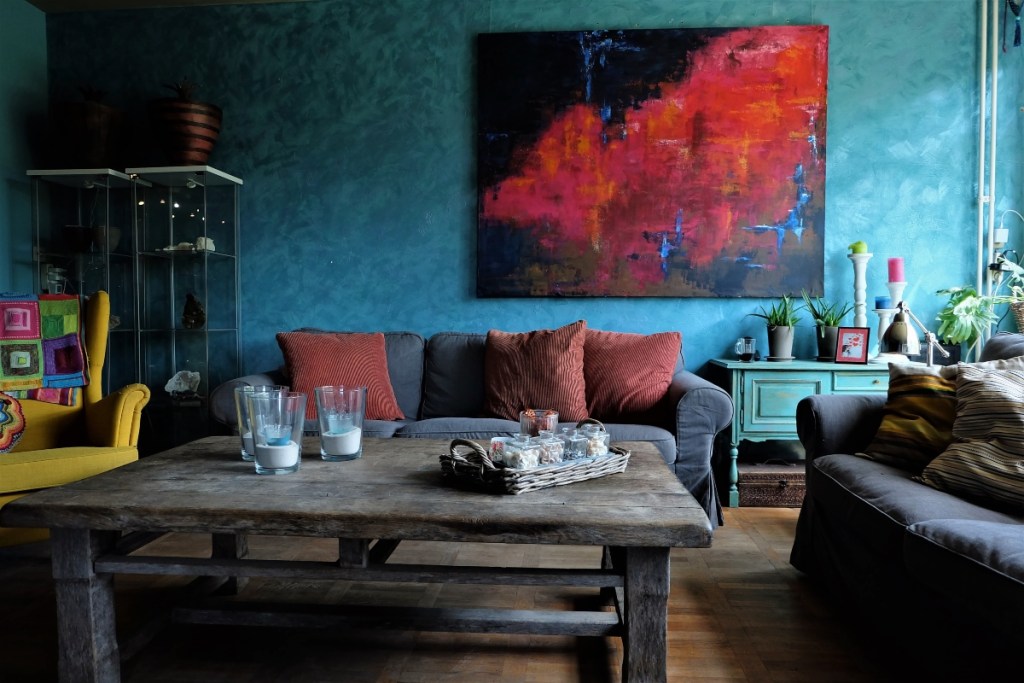 Popular fabric colors and patterns
Once the material and pieces have been selected, it's time for some fun. Choosing the right color and pattern for a piece of furniture or decor item can have a big impact on the room.
"For colors," Franklin said, "I have been seeing deep greens, sages, blues, and warm reds like burgundy becoming more popular lately." She added that she's seeing these more and more in sofa selections over the standard neutral color palette, and they "make the sofa a focal point of a room."
As for patterns, Franklin said "'70s maximalist patterns" are on the rise when it comes to home decor:
"These typically are made up of repeating geometric shapes with a mix of cool and warm colors, such as deep greens mixed with mustard yellows and burnt sienna oranges. Similarly, ditzy florals and bold stripes are also back, adding a bold, fun '70s-inspired aesthetic."
Choosing interesting colors, patterns, and textures will only add character to a space, and when living, entertaining, or working, that can go a long way to creating a warm and inviting space.
When it comes down to it, we're talking about your home — a space you should feel comfortable in and connected to every day. While it's not always a good idea to follow a trend, fabrics are one way to test out a color or pattern to see how it feels. If you decide you like it and want more, you can move onto a bigger decorating decision like, say, re-covering an entire sofa. Consulting an interior designer like Franklin, or another expert local to you, may seem like a pricey investment, but you'll save money in the long run if you get it right the first time.
Editors' Recommendations