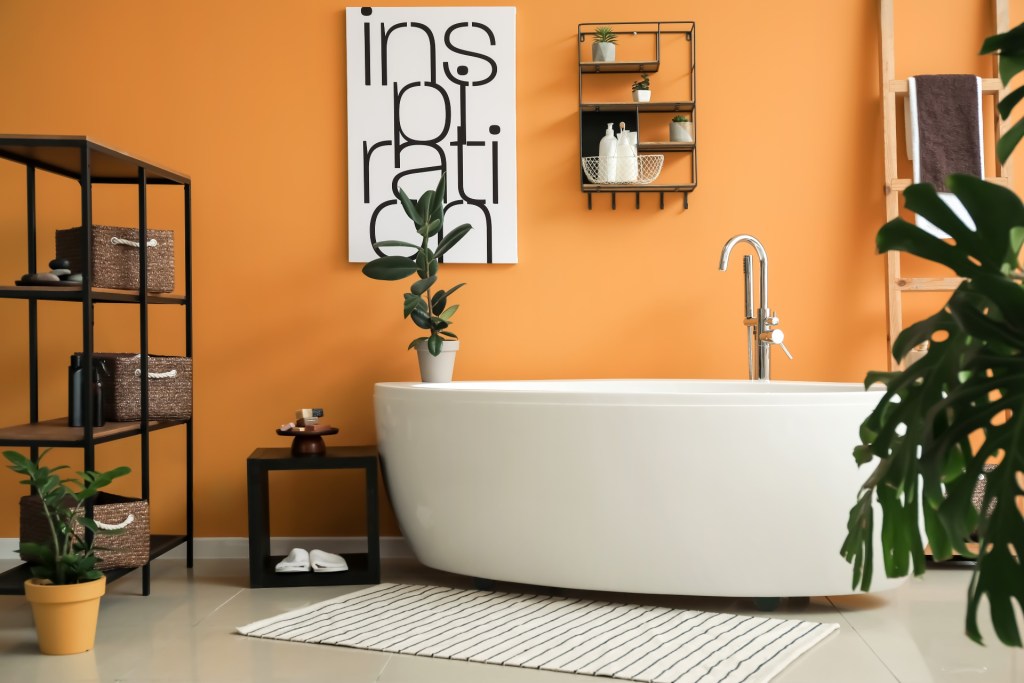 In recent years, bathrooms have trended toward ethereal palettes of soft grays and crisp whites. While this may be a classic interpretation, it can also be a tad—well—boring. After all, just like any other room in your home, this a chance to bring in your own special flair and infuse the space with personality. For advice on the subject and to find out the best way to execute a bold bathroom design, we asked Carlos Coronado, the Lead Designer at Muretti.us.
What is your personal style?
Design should always start with determining what speaks to you. This is your space, and it should be a place where you can place your own personal stamp. Often, the answer lies in your choices throughout other places in your home or even the clothes you wear. Do you lean towards neutrals or tend to favor stronger colors? Whatever your taste is, your choices should be a reflection of it.
"As a designer, I often get asked if there are mistakes a person can make when it comes to bathroom colors," Coronado explains. "There is no right or wrong answer to this. It all depends on personal preferences. For me, personal style is important to display in your home. This will show your guests part of your personality and help make you feel good when you are coming back home after a long day at work."
Is color right for you?
There is no doubt using a bold color takes a bit of courage. Coronado advises to go with what feels right, "this is a daring move and one that not many people like to take. Some may like a calmer color, and others are simply not sure if this is a good idea," he says. "I think bright-colored bathrooms are great when executed with thought. Adding a bright paint to your walls such as teal or metallics can transform your oasis into a destination sanctuary."
What color can bring to the design
Studies show that color can have a huge impact on our emotions and how a space makes us feel. One of the benefits of going with color is its ability to infuse a room with a renewed energy. "Usually, the bathroom is the first stop when you start your day, so why not make it a bold and bright beautiful beginning?" Coronado asks.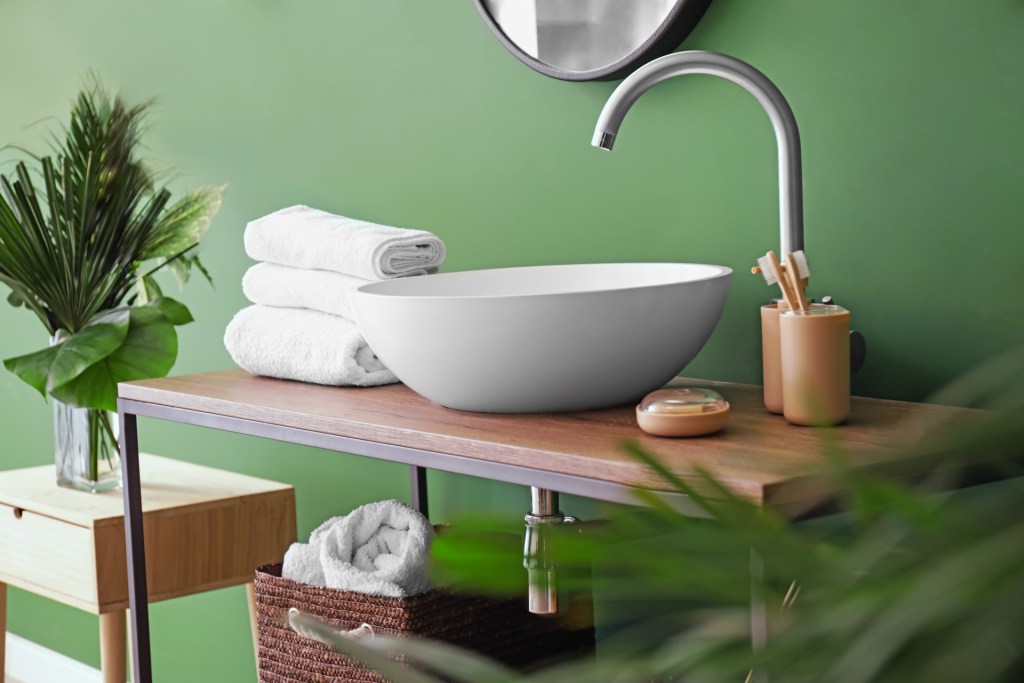 Bright bathroom decorating ideas
The quickest way to bring color into your bathroom is by painting the walls. One of the most beloved combos is a strong sapphire blue against a crisp white. Emerald green is also becoming more and more popular, and why not? It injects the room with energy and gives the feeling of bringing the outdoors in. Yellow will add a touch of sunshine. But what if you gravitate towards something a little more daring? Maybe you have some orange bathroom ideas? Tangerine hues will brighten any room and certainly leave a lasting impression. Just make sure to balance it with white so it is not too overwhelming for the eye.
Still not sure? Start small
Coronado recommends bringing in smaller splashes of color. "If you have doubts, and want to start with baby steps, try adding a colorful pattern through wallpaper, which will help in creating a statement that is going to be hard to miss and easy to enjoy every day," he says. "This is an easy way to see if a bright-colored bathroom is the right choice for you." Tile can also be a great way to bring color into the bathroom. If a whole wall is too much, try an accent wall or a strip of strong shade amongst a more neutral background.
Another option is to add color by selecting one item in the room to highlight. This will not only provide a dramatic focal point but will also bring more life into the design. "For example, consider making the bathtub a bright blue that would stand out against the rest of the composition of your bathroom," Coronado suggests. Is a bathtub too risky? "Try bringing in a bright, patterned mirror. Play with individual items you think will work and commit to it only if it feels right to you. After all, this will be for you to look at and enjoy on daily basis."
While a bright bathroom may not be for everyone, it is a sure-fire way to completely transform a tired space and give your design a fresh new look. By balancing strong hues with other elements or adding carefully selected pops of color, your bathroom can go from blah to brilliant in no time.
Editors' Recommendations