Don't just stash stuff away to get it out of sight. With under-bed storage, you can make the most of unused space and conveniently organize your items to keep them safe and sound while not in use.
When storing items, it is important to think ahead and prevent water damage or an excessive accumulation of dust. Under bed storage is no exception to this rule. With bags and containers that have been especially designed to pack items under your bed, you can be sure to keep your belongings protected until it's time to break them out again. We've put together a list of our favorite under-bed storage solutions to make sure your home stays tidy and efficiently organized.
ClosetMaid Under-Bed Storage Bag
Best under-bed storage overall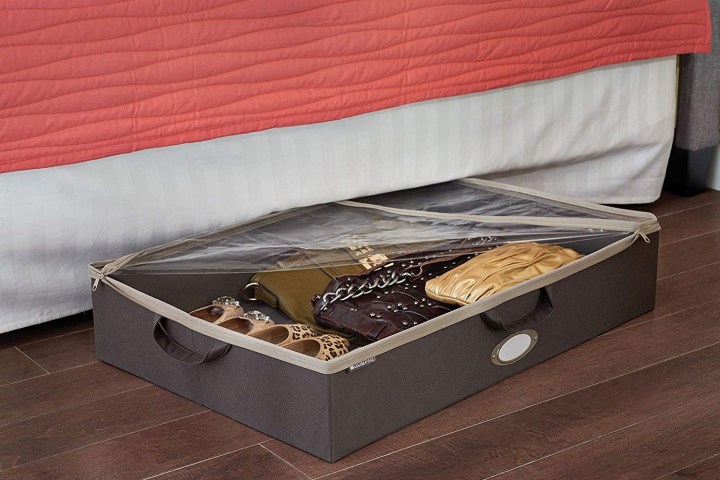 The ClosetMaid Under-Bed Storage Bag offers the sturdiness and shape of a box, with the adaptability of a bag. Its structured bottom protects your items, while the clear plastic top keeps your items contained even if they overflow a bit. The visibility of the clear lid also adds to the convenience of this storage solution.
storageLAB Under Bed Shoe Storage Organizer
Best under-bed shoe storage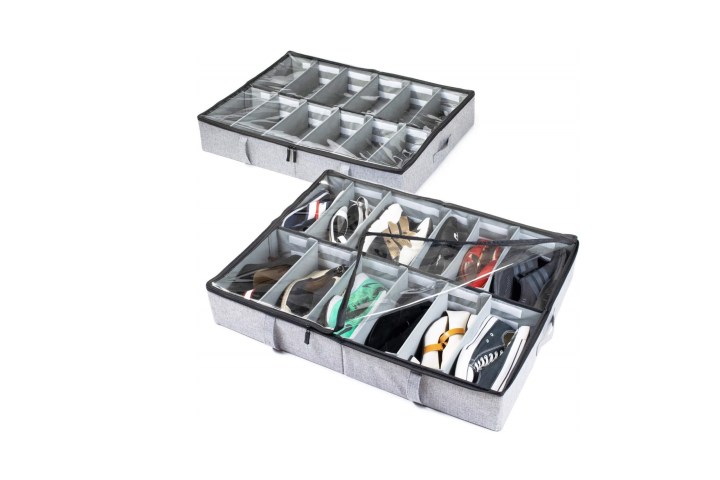 For the shoe fanatic or collector of small items, the storageLAB Under Bed Shoe Storage Organizer is the best answer to your storage problems. With adjustable dividers, this set of two fits up to 24 pairs of shoes for you to easily keep under your bed. Make more room in your closet by keeping your shoes neatly organized and out of sight.
iwill CREATE PRO Under Bed Storage Container
Best looking under-bed storage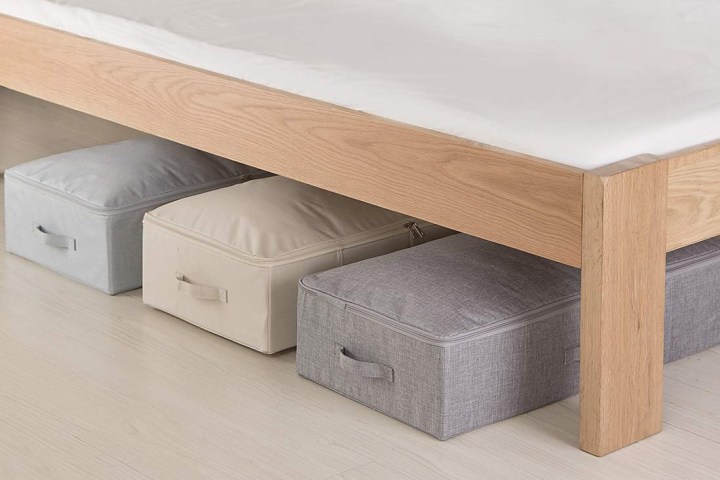 Who said under bed containers have to be unattractive? The iwill CREATE PRO Under Bed Storage Containers are made from elegant and breathable linen, with a thick, plastic cardboard interior, to provide a convenient storage solution that doesn't compromise style. They can be stacked on top of each other or folded away to save space when not in use.
Organization doesn't have to be a pain in the neck. With the under-bed storage containers on our list, you can get excited about tidying up your home and creating more space for you and your family to enjoy.
Editors' Recommendations