If you're in the market for new outdoor furniture for your backyard patio or around the fire pit, getting started can feel overwhelming. There are so many options out there that it's often hard to know the best places to buy. Some are better than others depending on what you're looking for, how much you want to spend, and (in this post-pandemic supply chain) how quickly you want to get your hands on the product.
We've put together a list of the best places to buy your next outdoor dining room table or sofa set based on several criteria. The good news is there are so many places you can go to compare stock, pricing, and availability, and, as long as you set your budget ahead of time, the sky is the limit for your outdoor entertainment area. Here are the outdoor furniture stores we love.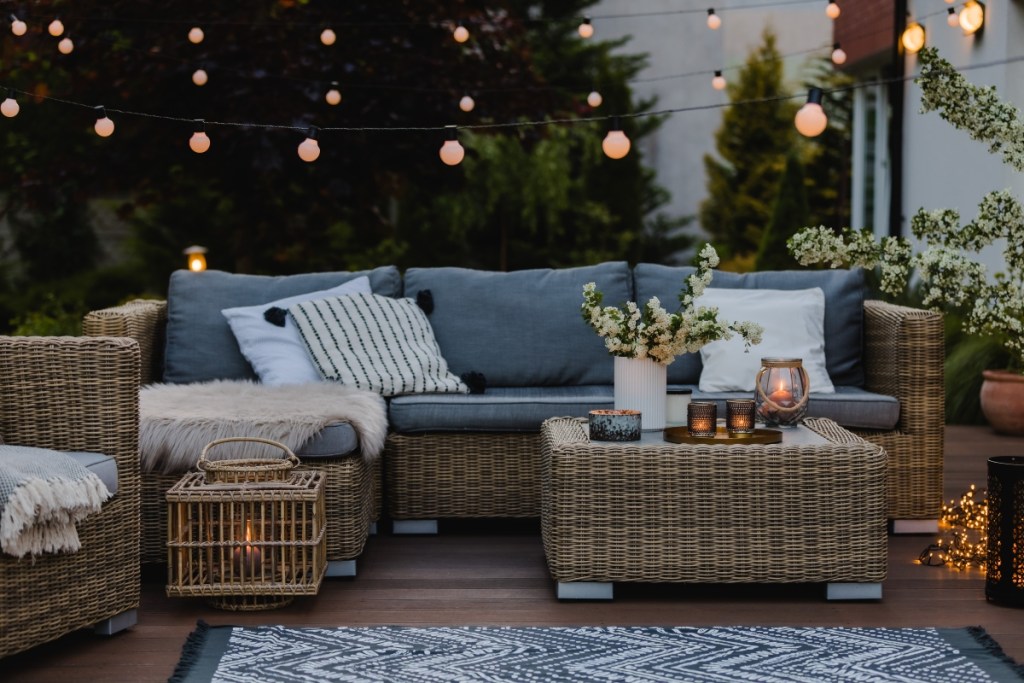 Best budget-friendly stores
If you don't want to break the bank for your outdoor furniture, here are a few places to shop.
Best for variety
If you want a variety of choices, Amazon is the place to go for dining sets, sofas, fire pits, and more. You can compare prices on tons of outdoor items, and they'll ship free if you have Amazon Prime.
Best for one-stop outdoor shopping
Walmart is another great option for affordable outdoor furniture. You can search by price, and they also offer a ton of variety when it comes to all things outdoors. Once you're there, don't forget the sunscreen, bug spray, and gardening tools you'll need to make your backyard picture perfect.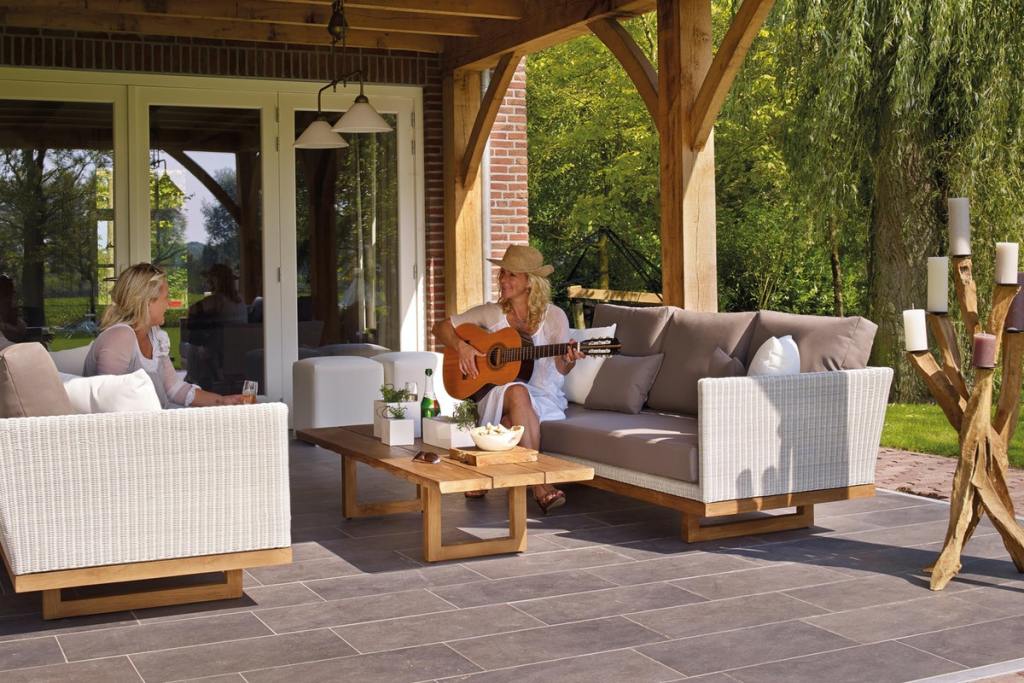 Best stores for splurging
If you have an open budget and want the most well-crafted furniture, check out these stores online and in person.
Yardbird
The quality of Yardbird furniture is unmatched. All of their metal-framed pieces are made of commercial-grade aluminum that is lightweight, strong, and won't rust. Their fabrics are Sunbrella, so they are fade- and water-resistant. They offer a large selection of everything you need to make outdoor living a dream this summer.
Horchow
If you want high-end, designer pieces that will really make a statement, look no further than Horchow. They have gorgeous collections and will deliver the timeless, classic look every backyard deserves.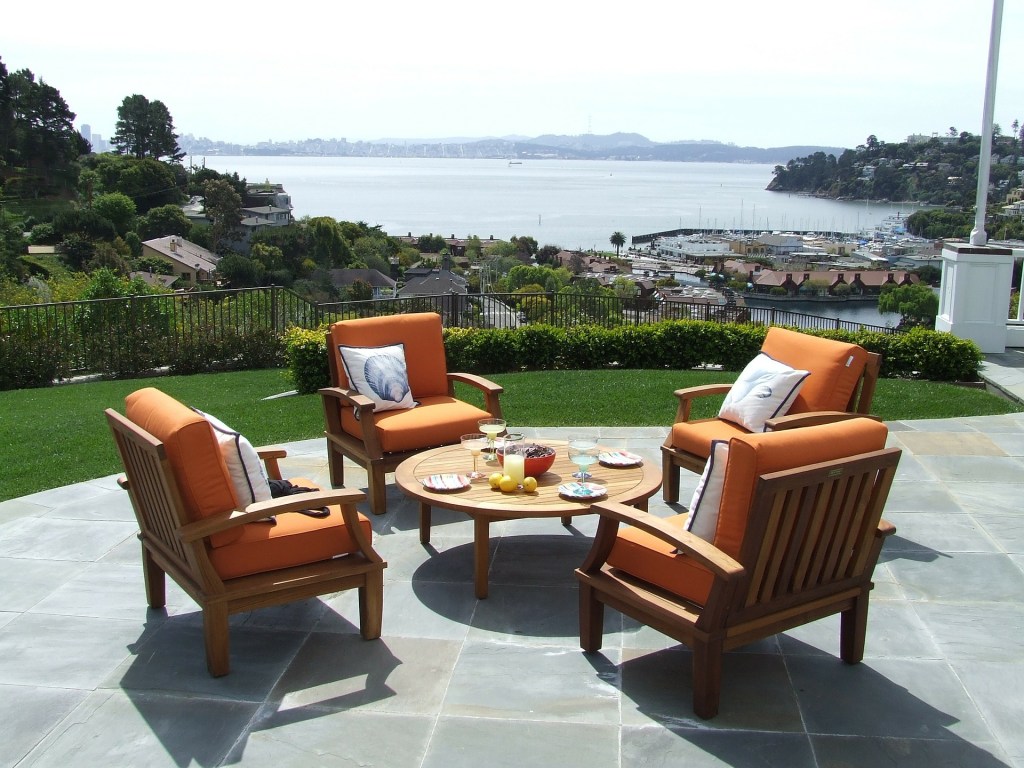 Best for certain types of furniture
If you have a specific design type or have a connecting indoor/outdoor space and you're trying to match your interior design, check out these stores.
Midcentury modern
If you love all things midcentury modern, Lumens is the place to search for one-of-a-kind, high-end pieces for your outdoor space. Their collections aren't cheap, but they will leave you and your guests in awe of their sleek design and masterful quality.
Rustic
If you want a more rustic feel for the outdoors, check out Wayfair. You can search by style, color, fabric, and price, and they offer tons of online reviews from shoppers like you.
Modern
If your aesthetic sits firmly in the modern camp, we love Article. Their pieces are timeless, elegant, and will be the focus of any outdoor area. They also offer free delivery on any order over $999.
Sustainable
If you refuse to purchase anything that's not sustainably produced and manufactured, Outer is the ideal choice for you. Their factory is owned by the CEO's family, and everything is made from recycled materials with an eye on getting people to enjoy outdoor living in a sustainable manner. They also have a partnership with Queer Eye legend Bobby Berk, which is as sleek and stunning as you can imagine.
You can't go wrong with any of the stores listed above. Their pieces are durable, stylish, and comfortable, which is all you need for outdoor entertaining and living. As with any purchase, review their return policy and any manufacturer's warranties so you know what to do in the event your piece isn't as you'd hoped. You'll also want to check the care instructions so you know what products to use for cleaning up any stains or spills that will inevitably happen.
Most of these stores also offer decor, so your outdoor space will feel as designed and cozy as your indoor space. We love throw pillows, outdoor rugs, and candles that transform a patio or deck from cold to serene and warm. It's been a long winter; it's time to get outside and enjoy all that summer has to offer.
Editors' Recommendations