Furniture sales have skyrocketed throughout the Covid-19 pandemic as people have been spending more time in their homes. But actually getting the furniture to the customers is another story entirely. With material shortages, factory shutdowns, and worldwide shipping problems, supply chain issues are causing extraordinary delays in manufacturing and delivering consumer goods. For many brands and customers, the way around this issue is obvious: rented furniture. Keep reading to learn more about the pros and cons of renting home furnishings and a few services you should consider renting from.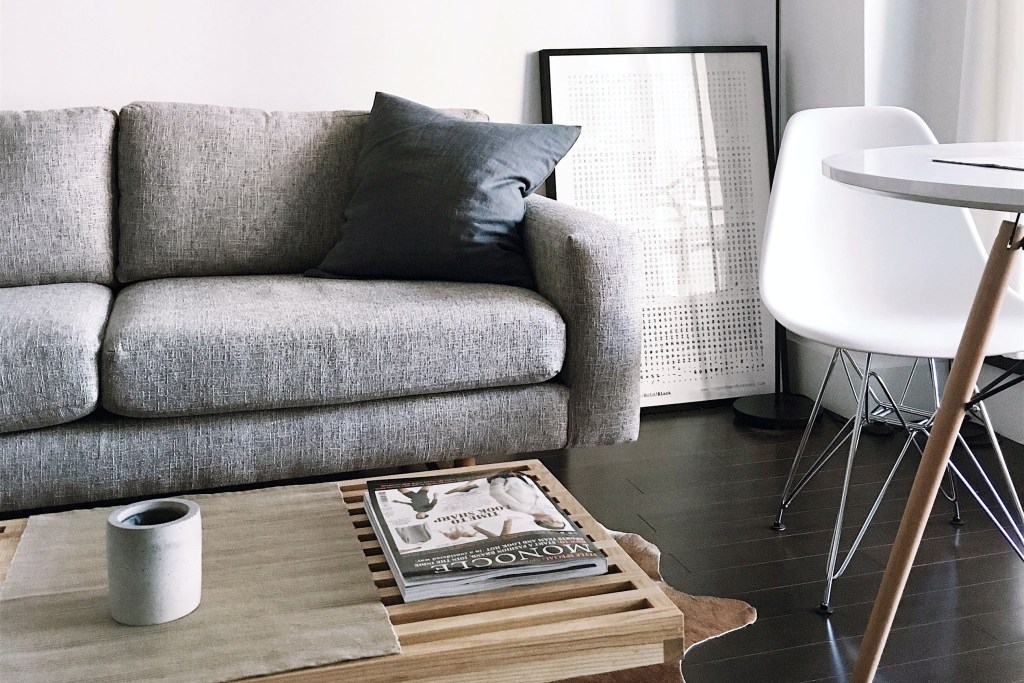 Pros of renting furniture
Along with subverting supply chain issues, there are many benefits to filling your home with rental furniture. Here are a few of the best reasons to forgo buying new furniture and rent instead.
No long-term commitments
According to the U.S. Census, Americans move houses an estimated 11 or more times throughout their lifetimes. Over time, the cost of moving furniture can really add up, particularly during long-distance moves. With rental furniture, there are no long-term commitments. You can keep your furnishings for as long as needed and, when you move again, start fresh with new rented pieces.
Sustainability
Renting furniture is often a more sustainable choice. Furniture rental companies offer durable goods and ensure their pieces are always clean and kept in good condition. With the increased focus on maintenance, each piece of furniture remains in use longer than purchased furniture usually is. This keeps more furniture out of landfills, decreasing your environmental impact.
Can be less expensive
When it comes to affordability, renting furniture can be a wiser choice in some situations. Rental companies provide individual items and room packages at various price points, making it easy to find one that fits your budget. And, if you only plan to keep your pieces for a short period, you could be saving thousands.
Fast and easy delivery
Thanks to supply chain issues, you may be waiting months before receiving the piece of furniture you ordered online. One of the best perks of furniture rental is the fast and easy delivery. While they may charge an extra fee, the company often handles delivery, assembly, and pick-up. Plus, they will offer the earliest delivery date possible, as soon as the next day.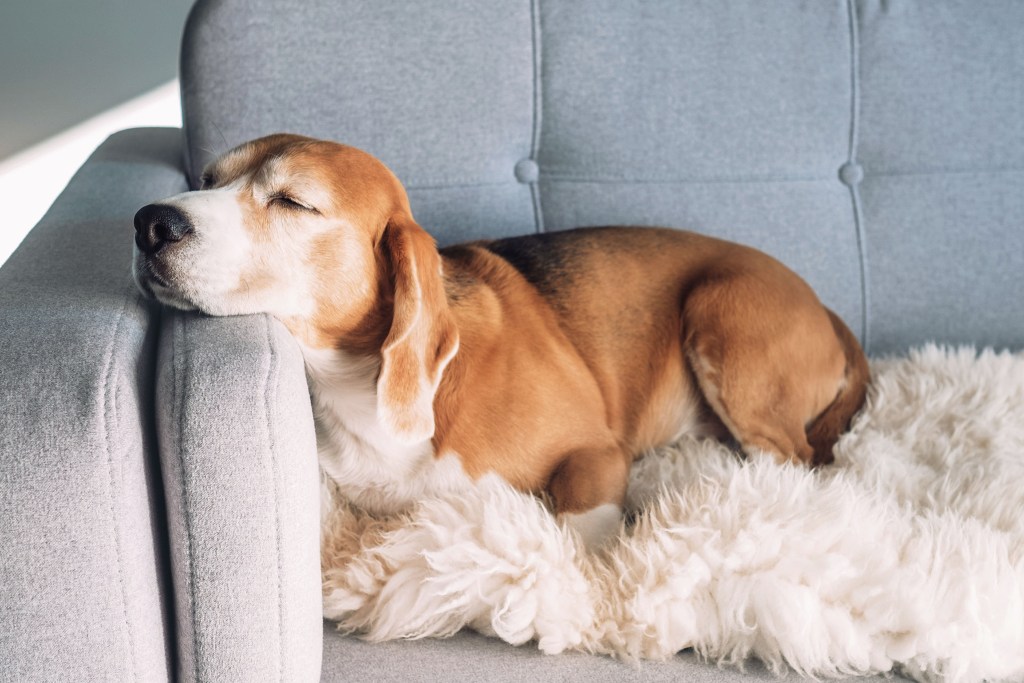 Cons of furniture rental
There are, however, some downsides to renting furniture for your home.
Less variety
It's no surprise that there are fewer furniture rental companies in the U.S. than furniture stores. And while many businesses rent furniture from top brands, you'll still have a limited variety of pieces to peruse. Additionally, some rental companies only operate regionally to maintain fast delivery times. Depending on where you live, there may only be a few rental companies to choose from.
Must prevent damage
Accidents happen. Dogs shed, cats scratch, and people spill. And while furniture rental companies may be okay with normal wear and tear, serious stains, odors, and messes could end up costing you. If you damage the rented furniture too much, you may be required to pay for cleaning and restorations — or buy it outright if the damage is irreparable. For those with pets or messy homes, keeping your furniture in top condition may be too difficult, negating any cost savings you might have otherwise enjoyed.
Can be more expensive in the long-term
If you want to keep your rented furniture for an extended period (or permanently), you could actually end up spending more than you would if buying the piece outright. For shoppers who want to keep their pieces longer, purchasing from a retailer or looking for a rent-to-own option may be the better financial decision.
Added fees
When you rent furniture, there are often additional fees that you may not have to pay when buying furniture outright. Extra costs may include delivery, pick-up, and a damage waiver or renters insurance, which is a protection plan for the furniture. Before renting any furniture, make sure you understand all the provider's policies and fees, so you can accurately calculate the costs.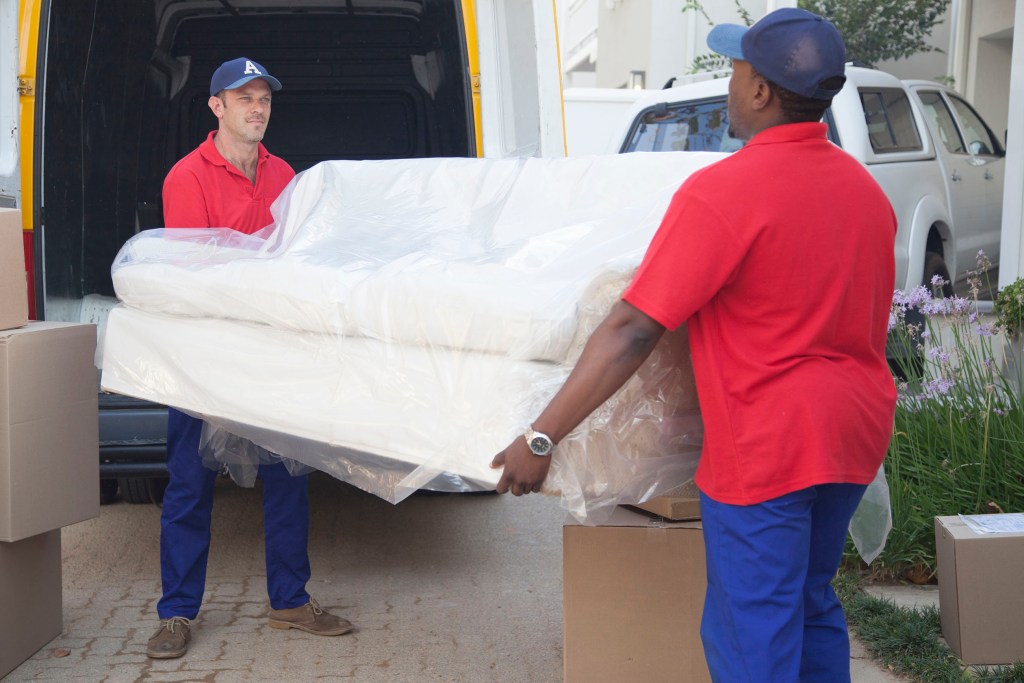 Best furniture rental sites to consider
For many people, renting furniture is a cost-effective way to get durable home furnishings quickly. If the home office desk or couch you've got your heart set on still has super long wait times for delivery (with no end in sight), but you don't want to settle for something else, rented furniture could be a good solution in the interim. If you're ready to see what's out there, check out three of our favorite furniture rental companies.
CORT: CORT is a residential, office, and event furniture rental company that operates nationally. They offer individual pieces and preset furniture packages that make it simple to decorate your entire home. Additionally, the longer you keep your lease, the lower your monthly payment.
Aaron's: Aaron's is an affordable national furniture rental chain that offers leases on everything from electronics to full bedroom sets. The company is an excellent choice if you're interested in renting-to-own.
Feather: Feather is a subscription-based service that places emphasis on personal style. The process begins with a style quiz, which the service uses to recommend furniture that suits your aesthetic, space, and budget. Once your subscription ends, you can choose to renew your lease, buy the pieces, trade them in for something new, or simply return it all.
Renting furniture isn't the right choice for everyone. But, with unprecedented supply chain issues and massively delayed delivery windows, rental furniture offers an affordable way to get quality, stylish furniture quickly. It may require a bit of extra work to keep your rented pieces in top condition, but that effort is worth it for the ease of commitment-free and eco-friendly furniture.
Editors' Recommendations