We covet kitchen islands for various reasons. At the top of the list is that we want to furnish our kitchens with a multifunctional centerpiece. Besides tying a kitchen together, a kitchen island can be used for many other activities and uses. It serves as the meeting place or watering hole, so to speak, for families and friends before and after dinner. It keeps kitchen clutter at bay, as well. Frankly, it's the ultimate combination of aesthetics and function.
Do you want to discover how you can utilize your kitchen island to its full potential? Here are 11 ways to get more out of your kitchen island besides using it as a dinner table. If you don't have one already, here are the reasons why you should invest in one.
Please note that the standard height for kitchen islands is 36 inches, states Bob Vila. But if you want to use the island for seating, opt for one that is at least 42 inches tall.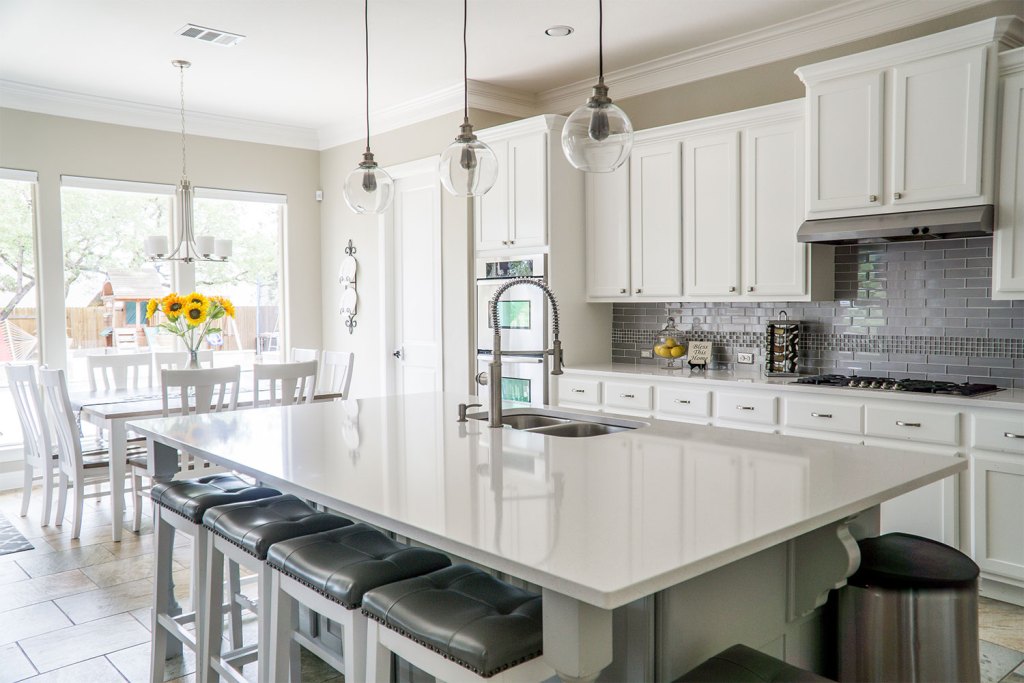 Use it for storage
Kitchen islands don't just differ in material, size, and shape. A crucial factor is what type of storage a kitchen island offers. Install a pull-out trash can system inside your island so you don't have to display freestanding garbage cans in your kitchen. This one in particular is 14.38 inches wide, 22 inches deep, and 19.25 inches tall. You can also install pull-out drawers like this one from ClosetMaid for storing pots and pans. It measures 5.25 inches high, 11 inches wide, and 20 inches deep. Alternatively, you can remove cabinet doors and leave the pull-out drawers exposed for easy-to-reach dishes, utensils, condiments, and/or spices.
Cooking and prep surface
This one is a given, but if you don't already do so, use your kitchen island as a prep area — cutting vegetables, kneading dough, mixing sauces, etc. Save the counter space next to your range for latter steps in your recipe. You can also keep knife sets and cooking utensils here for easy access.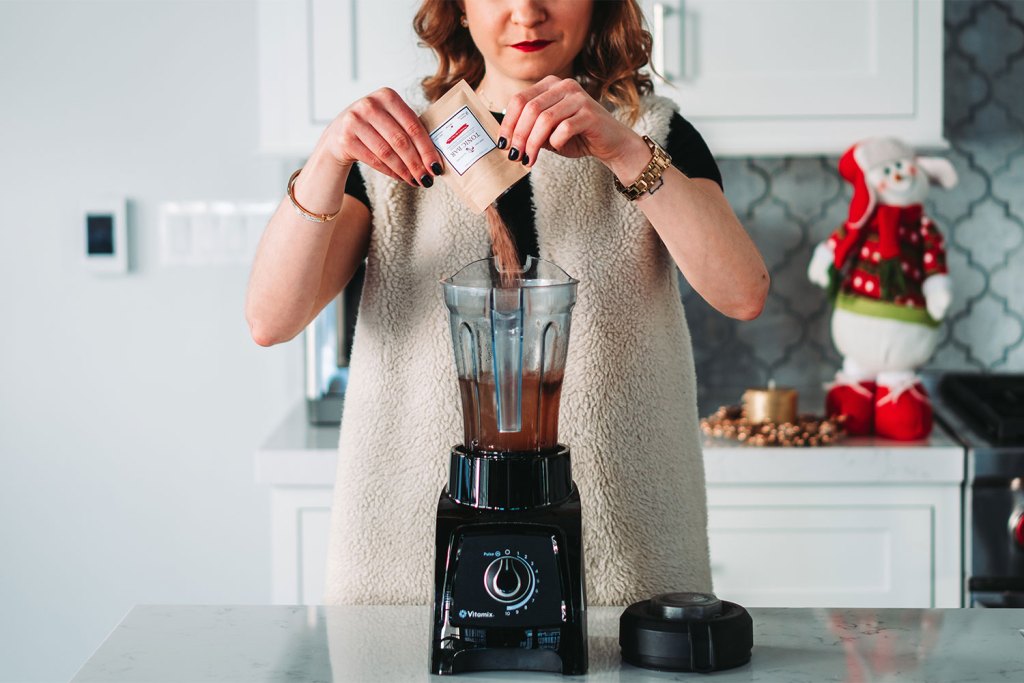 Housing small appliances
If space permits, use your kitchen island for holding smaller appliances like coffee makers, toasters, water heaters, or mixers. It's also the optimal space to display your brand-new cold-brew maker or quirky gadgets like this vintage movie theater popcorn maker. Bonus: These help keep guests entertained and well-fed.
Designated breakfast nook
Counter stools or a bench will work to transform your island into a breakfast nook. If you entertain frequently, opt for adjustable stools like this modern swivel stool that ranges from 28 to 34 inches in height and is 15 inches wide and 15 inches deep. On the other hand, you can neatly tuck a dining bench under it when not in use if the island bottom is deep set and empty. This wood bench from Birch Lane Heritage Shop is 24.25 inches tall, 33 inches wide, and 9 inches deep.
Homework station
If you have appropriately sized chairs or stools, a kitchen island also doubles as a homework station. Escape distractions in your bedroom or living room and get work done — with plenty of snacks within arm's reach. However, if your kitchen has dim warm lights, invest in quality lighting to avoid eye strain. Consider this modern LED pendant light to illuminate your kitchen island without expending excess energy.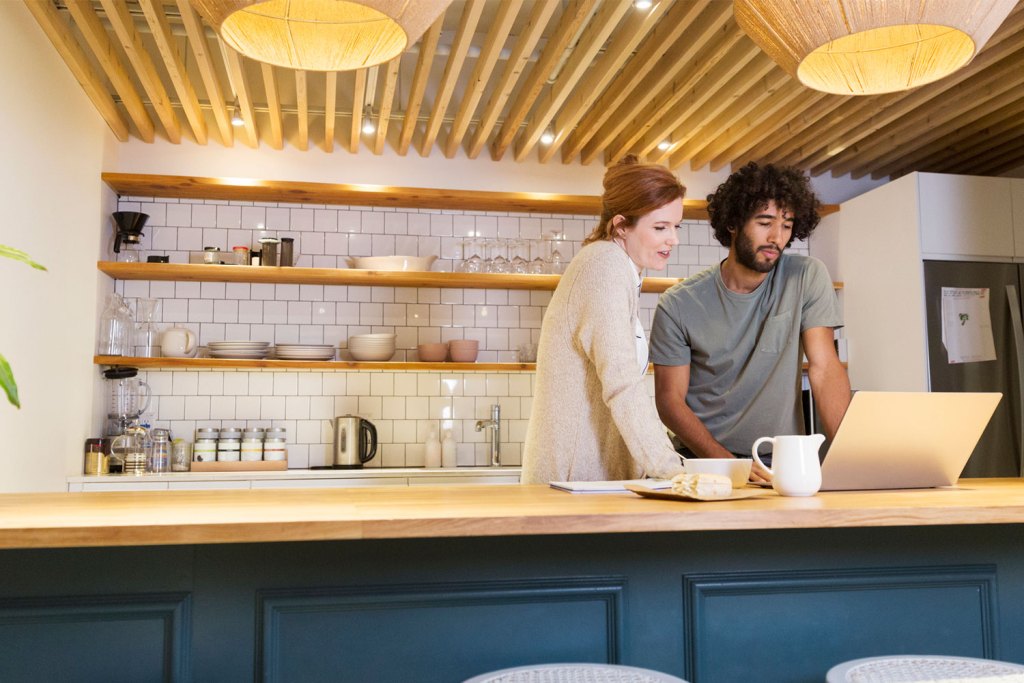 Makeshift office desk
Like with homework, you can get distracted when you study in a familiar spot every day. Make your kitchen island your new no-interruptions work space. Allocate an empty drawer for office supplies and electronics. Additionally, install additional outlets for charging electronics and avoid unsightly wires or cords. Consider this smart pop-up power outlet, which also includes USB ports for direct connections. Note that it is not compatible with larger electricity-powered items like microwaves.
Arts and crafts table
Kitchen islands are easier to clean up than carpet floors or whole rooms. Divert children to your kitchen island to contain messes effectively. Kitchen islands topped with smooth surfaces like quartz and stainless steel are easiest to maintain. Note that granite, marble, and wood require more upkeep. For starters, these surfaces need to be treated regularly with oil to protect them from acids in food, heat, stains, and scratches.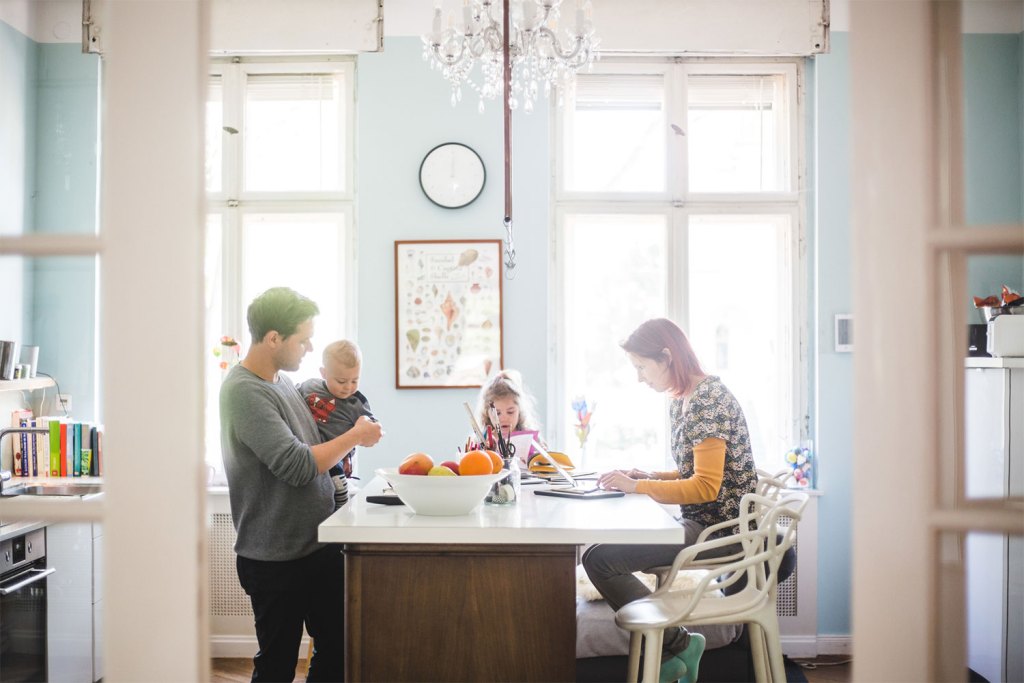 Family game night area
Hold weekly game night sessions on your kitchen island table. The concentrated light from your kitchen pendant or hanging light makes this well-lit area perfect for board games and puzzles. It also feels more intimate than sitting far apart in the living room, making family gatherings more memorable.
Entertaining guests before dinner
Most party conversations happen around kitchen islands. Guests naturally congregate here while waiting for food before dinner, sipping drinks, and making conversation. Keep guests comfortable by providing chairs under the island and appetizers on top. The extra space can also be used for displaying cooked dishes and holding stray wine glasses.
Dishwasher holder
Installing a dishwasher in your kitchen island is practical. It saves space compared to a freestanding dishwasher, and it conceals the washer when installed on the interior side of your island. On the other hand, a compact countertop dishwasher can also stay perched on top of your island. Making room for a dishwasher on your island might mean seeking professional renovators.
Extra sink
An extra sink in your island provides extra room for washing dishes, produce, and hands. This helps keep dishes in check and makes cooking prep more efficient. Keep in mind that installing a sink usually requires plumbers, not to mention that it's a semi-permanent project. So unfortunately, if you're under a contract that prohibits renovation, consider other decoration ideas.
If you aren't convinced by now about the mighty kitchen island's worth, there's one last thing to note: Kitchen islands are underrated. Yes, most people want one, but their full potential is rarely unlocked. Whether storing pots, pans, or recycling bins, or hosting family board game nights, a kitchen island's use is numerous and invaluable.
Editors' Recommendations