Take care of the money invested in your wardrobe by getting enough plastic hangers to keep each garment hanging individually. It might sound like a stretch, but the breathing room and lack of friction will keep the fabrics of your clothes from fading away.
Plastic hangers come in a multitude of colors and shapes, and some are very specific to the type of clothing they are meant to be matched with. For most of us, a few sets of heavy-duty white hangers will be more than enough. Beware, you most likely need more hangers than what you think. That is why we chose models that come in bulk, so you have more than enough.
Neaties Heavy Duty Plastic Hangers
Best hangers overall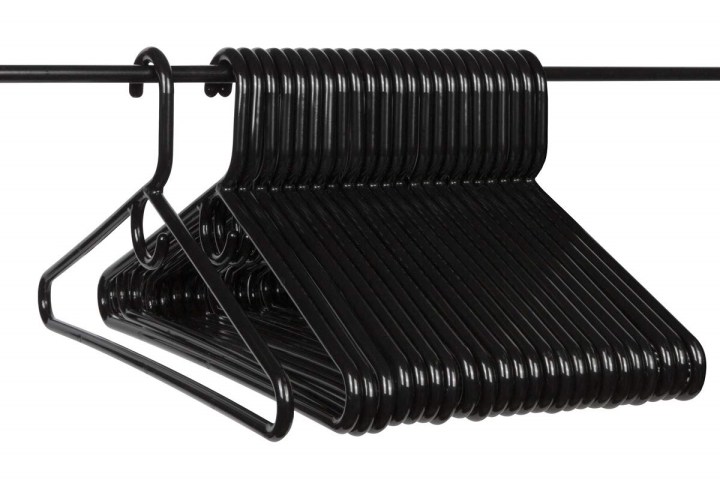 The Neaties Heavy Duty Plastic Hangers are the gold standard for everyday use. Made in the USA, the quality of the plastic is strong enough to hold up to 10 pounds each. This 24-pack will last you decades and will become your go-to brand when you need to expand your rack.
Sharpty Plastic Hangers
Best budget hangers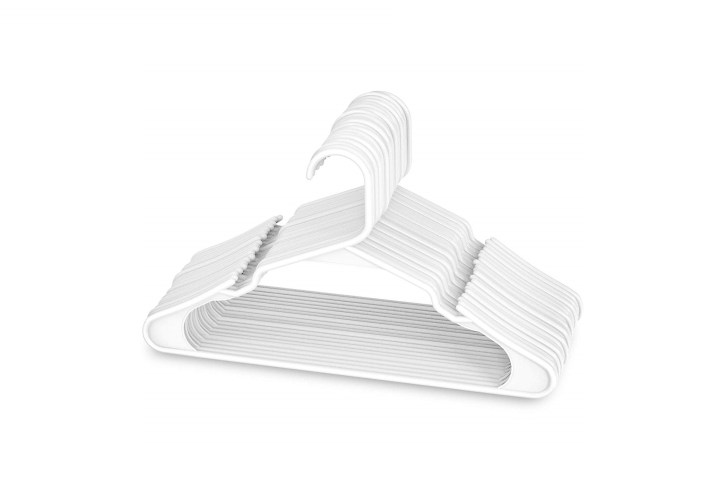 Enjoy a mess-free closet with the best budget-friendly option that we found, the Sharpty Plastic Hangers. This value pack with 20 features top-notch quality hangers. Sturdy and lightweight, they are fabric-friendly and feature built-in shoulder grooves to use with dresses, light shirts, and any other thin-strap garments that need a nonslip solution.
1InTheHome Heavy Duty Plastic Hangers
Best heavy-duty hangers
Tubular plastic hangers are famous for their almost-indestructible quality, and the 1InTheHome Heavy Duty Plastic Hangers are no exception. This legendary box with 24 hangers will probably change your closet from a cramped mess into an organized oasis of fashion. Simple, durable, and affordable are the best way to describe this top recommendation for long-lasting use.
Any master of closet organization needs a solid array of quality plastic hangers to maximize space. Store and protect your clothes like a pro with minimal investment by hanging everything from a pair of jeans to your full snowboard gear. Take a look at our selection and pick your favorite model to begin that closet cleanup.
Editors' Recommendations