Omelette makers can help you perfect this deceivingly easy-to-make breakfast staple. Miss the perfect flip of a pan or remove the omelette prematurely and you're stuck with scrambled eggs. These omelette makers can change the way you cook breakfast. You can focus on making the food taste good instead of trying to fold the omelette neatly or prevent the edges form burning.
Omelette makers are valuable kitchen tools — you can whip up a meal with endless flavor combinations in as little as five minutes. There are omelette pans that you can use on stove tops or ovens, electric omelette makers, and there are others you can toss into a microwave.
First, consider if you have enough space for an electric omelette maker or pan in your kitchen. You might also consider how much clean-up you are willing to do after. If you're a busy working parent or an involved student, you might opt for microwave omelette makers. The decision is up to you, but in the mean time, let's check out your options.
TeChef Frittata and Omelette Pan
Best overall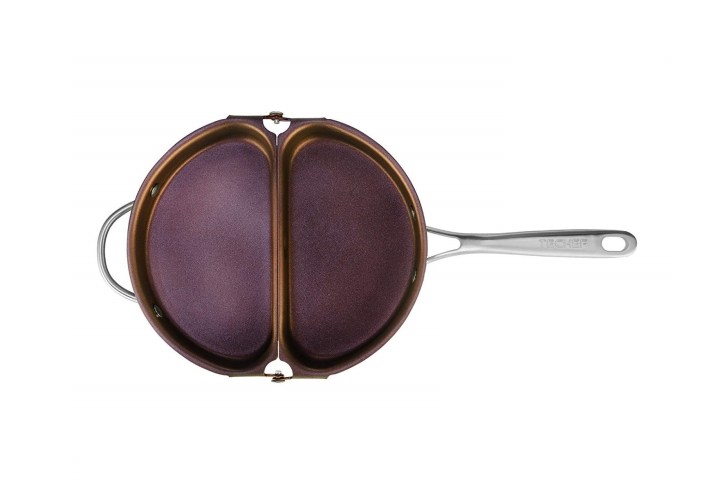 TeChef's flip-down omelette maker doubles as a frittata maker, so you can practice making two dishes with one pan. More importantly, the bottom is finished with a non-stick Teflon coating, so transferring from pan to plate is easier than ever. Cook with peace of mind using the steel handles that keep your hands safe from heat. It is dishwasher safe, but the non-stick coating makes clean-up quick and effortless. This omelette maker is ideal for cooks who want a multipurpose pan that's easy to use and clean.
Holstein Housewares Omelet Maker
Best electric omelette maker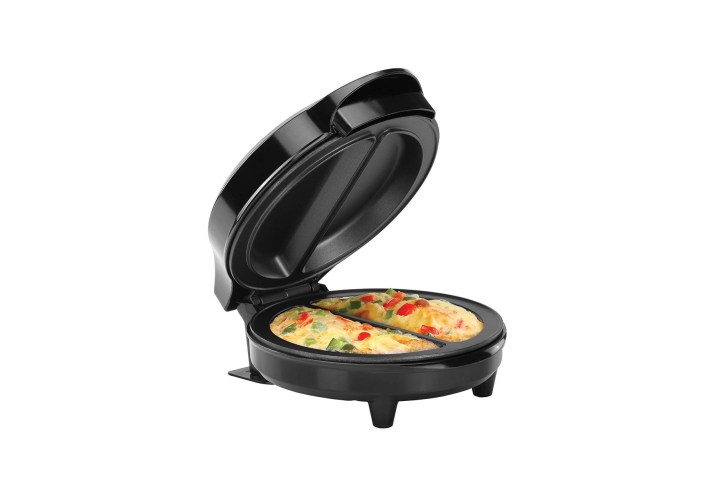 The Holstein Housewares electric omelette maker is a mess-free alternative to stove top pans. Its halved design lets you cook two omelettes side by side without stressing over flipping the dish. User-friendly indicator lights ensure that you know when the cooker is turned on, preheated, and ready for cooking. This maker is a sensible appliance for someone living in a tight studio apartment with no stovetops.
Nordic Ware Microwave Omelet Pan
Best microwave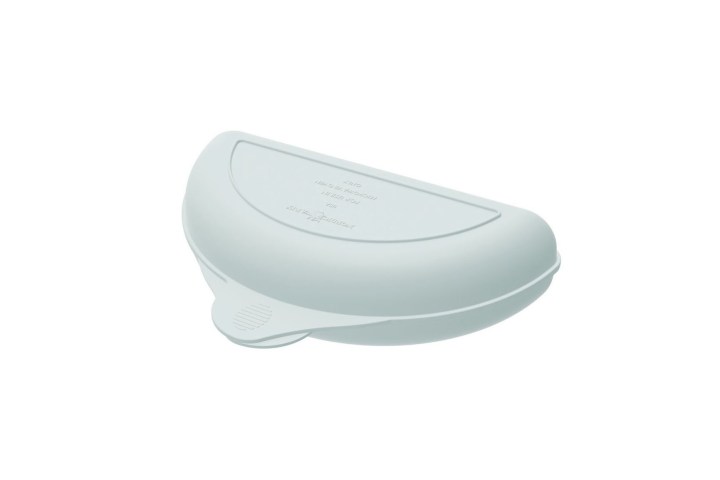 Instant meals don't have to be mean unhealthy with Nordic Ware's microwave omelette pan. Made of a safe, BPA-free plastic blend, it is also compatible with dishwashers. Cook up to four eggs at once in little time. This maker is especially sensible if you are short on time, but want nutritious meals.
Omelette makers take the stress out of cooking tasteful breakfast and brunch meals. Stovetop, electric, and microwave omelette makers all provide different benefits but one thing is for sure: it makes cooking faster and clean-up easier. Whichever maker you choose, know that you'll be serving up picture-perfect omelettes in no time.
Editors' Recommendations