Opening a bottle of wine should always be a pleasant, joyous experience. Luckily, innovation has made manual bottle opening a thing of the past and you can now enjoy the ease that electric wine openers have to offer.
Electric wine openers are an easy to use device that make life much easier. Forget about broken corks that leave crumbles in your glass for chardonnay. Opening a bottle shouldn't have to require so much work, but the reality is that manual openers can be dangerous — if your bottle is difficult to uncork, you could unnecessarily hurt yourself. Instead, switch to an electric wine opener and effortlessly have the bottle opened in seconds. Let's take a look at our favorite options.
Secura Electric Wine Opener
Best overall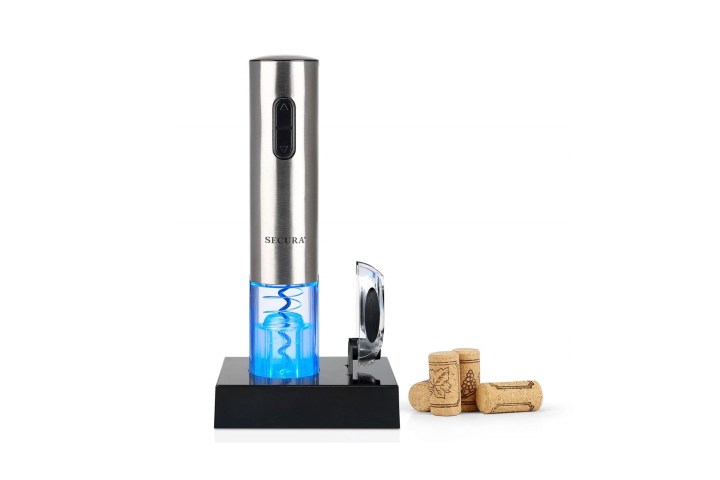 The Secura Electric Wine Opener is a rechargeable device that uncorks up to 30 bottles on a single charge. This easy-to-use opener is safe and compact, so you can easily store it when not in use or take it with you to picnics or events. In four easy steps, you can have a bottle opened and be ready to uncork the next one.
Ozeri Nouveaux II Electric Wine Opener 
Best value electric wine opener
At an excellent price point, the Ozeri Nouveaux II Electric Wine Opener offers a great bang for your buck. This kit includes a foil cutter, bottle opener, pourer and stopper for a complete wine experience. Perfect for wine lovers and enthusiasts who love to enjoy a relaxing evening, but want to delight in some leftover wine at a later time.
Crenova 4-in-1 Electric Wine Opener Set
Best electric wine opener set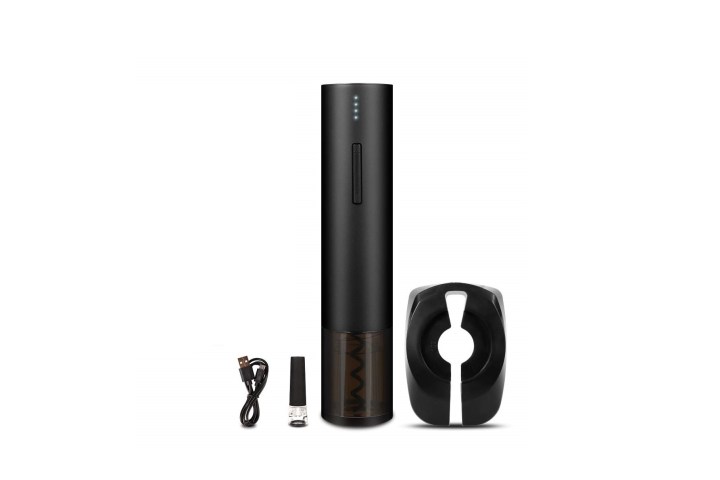 Enjoy the pleasures of a nice bottle of wine with the complete 4-in-1 Electric Wine Opener Set by Crenova. With its quality, ease of use and beautiful design, this is the perfect gift for the wine lover in your life.
Wine is an experience that is meant to be shared with friends. Using a convenient electric bottle opener, these enjoyable moments can be more laid back than ever. With the products on our list, you can enjoy the comforts that modern technology has to offer with the timeless pleasure of a good bottle of wine.
Editors' Recommendations