If you've been waiting for a reason to buy an Instant Pot, we've got one for you! Walmart has a smoking deal on one of the most popular and highly reviewed Instant Pots on the market for a limited time — the Instant Pot Viva multi-use 9-in-1, six-quart model. It normally sells for $99 but during this sale it can be yours for just $59. That's a 33% savings!
If you've never cooked in an Instant Pot before, it's a life-changing experience. Meals that used to take hours and hours to cook or stew now take minutes. You can cook a pork shoulder in under 90 minutes and have shredded pork tacos on the dinner table in no time. People love Instant Pots because they are versatile, easy to use, and you can make just about anything in them (hello fluffy rice).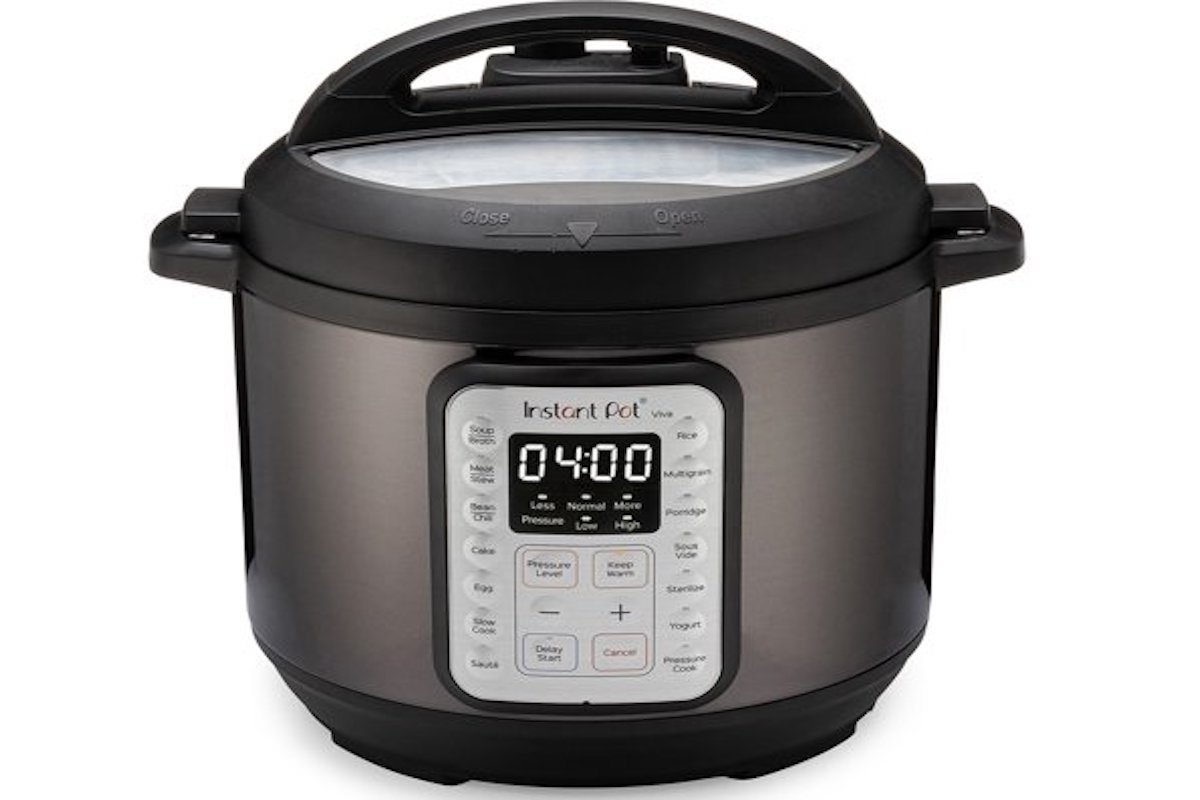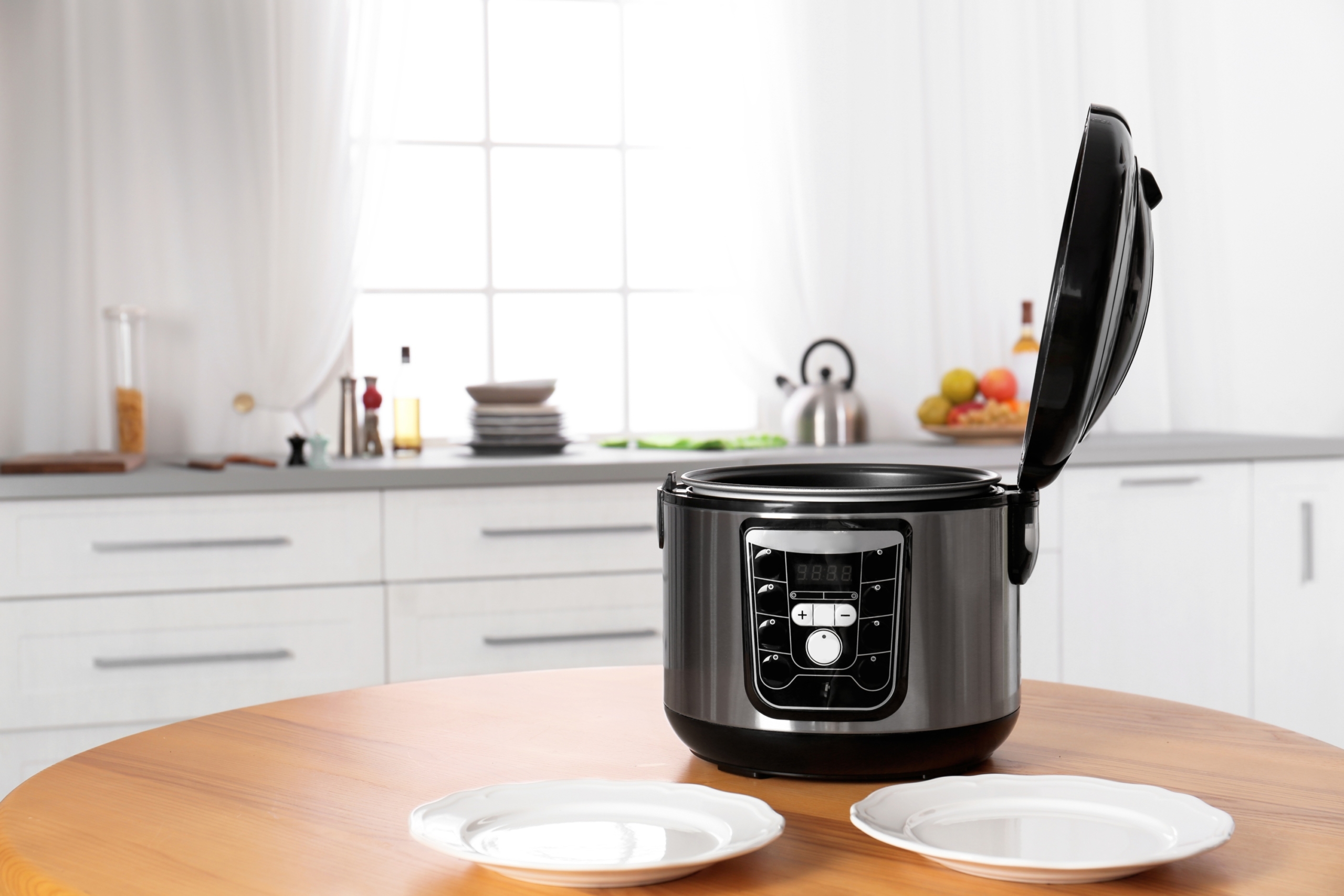 Instant Pot Viva
We love this particular model because it does everything you could possible need. It's a slow cooker, rice cooker, yogurt and cake maker, and egg cooker. You can also sauté, sous vide, and pressure cook meats in a fraction of the time it would normally take. This model also has 15 customizable programs, so if you want, say, ribs for dinner, just hit the button and the Instant Pot will do the rest. The same goes for soups, stews, beans, and even desserts. This is the perfect size for a family of four to six.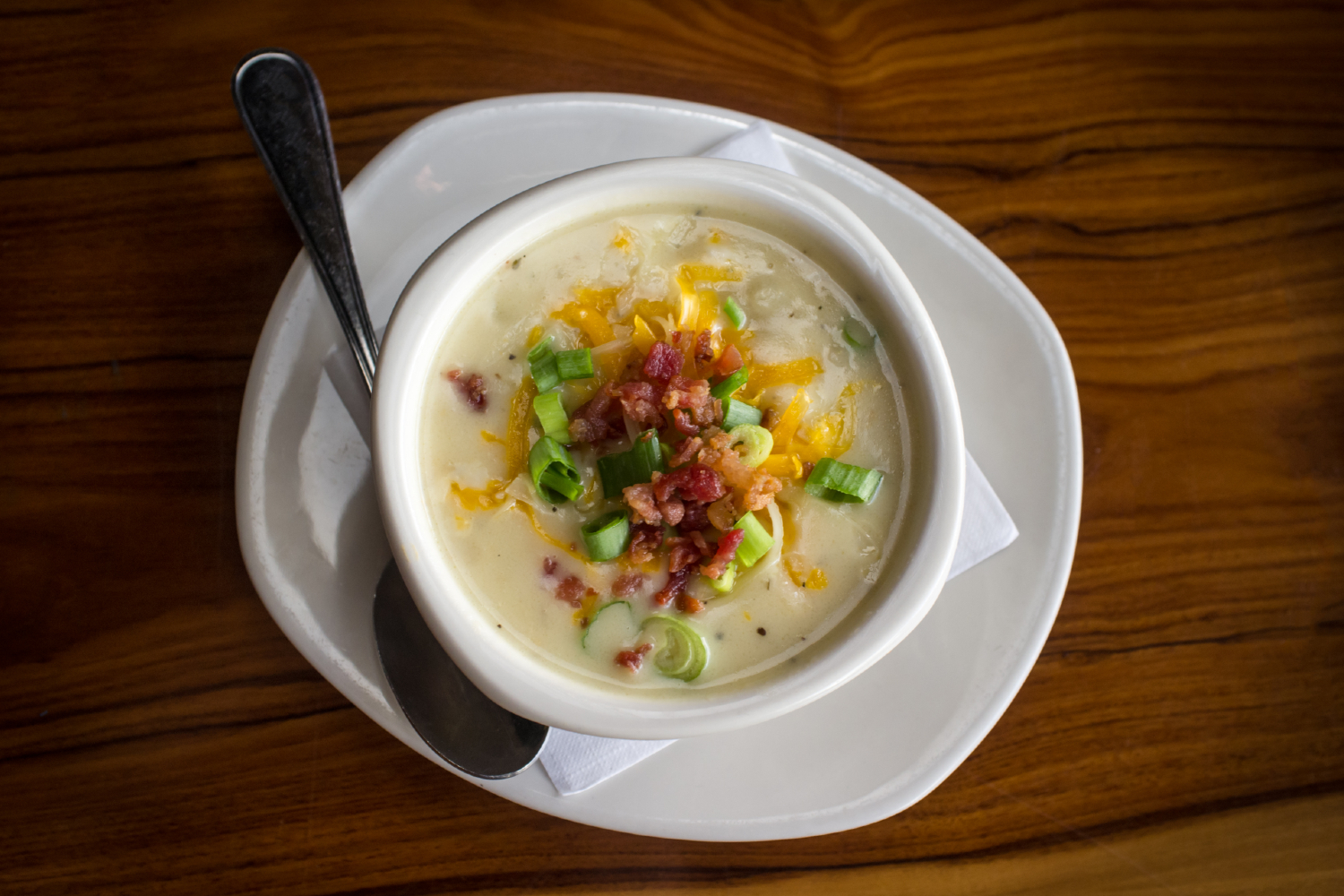 Why Instant Pot?
Because you can cook breakfast, lunch, dinner, and dessert all with one piece of equipment, that's why! Instant Pots come with an instruction book (and there's tons of recipes online), so you know exactly what setting to use and how long your food should cook. Plus, there's a free Instant Pot recipe app for iPhone and Android so you'll never run out of fun things to make. Because it can be used to sauté and cook, you'll only need to dirty one kitchen item for a meal. You can also keep your meal warm if your family isn't ready to eat and they have tons of safety features, making it easy enough for the kids to use as well.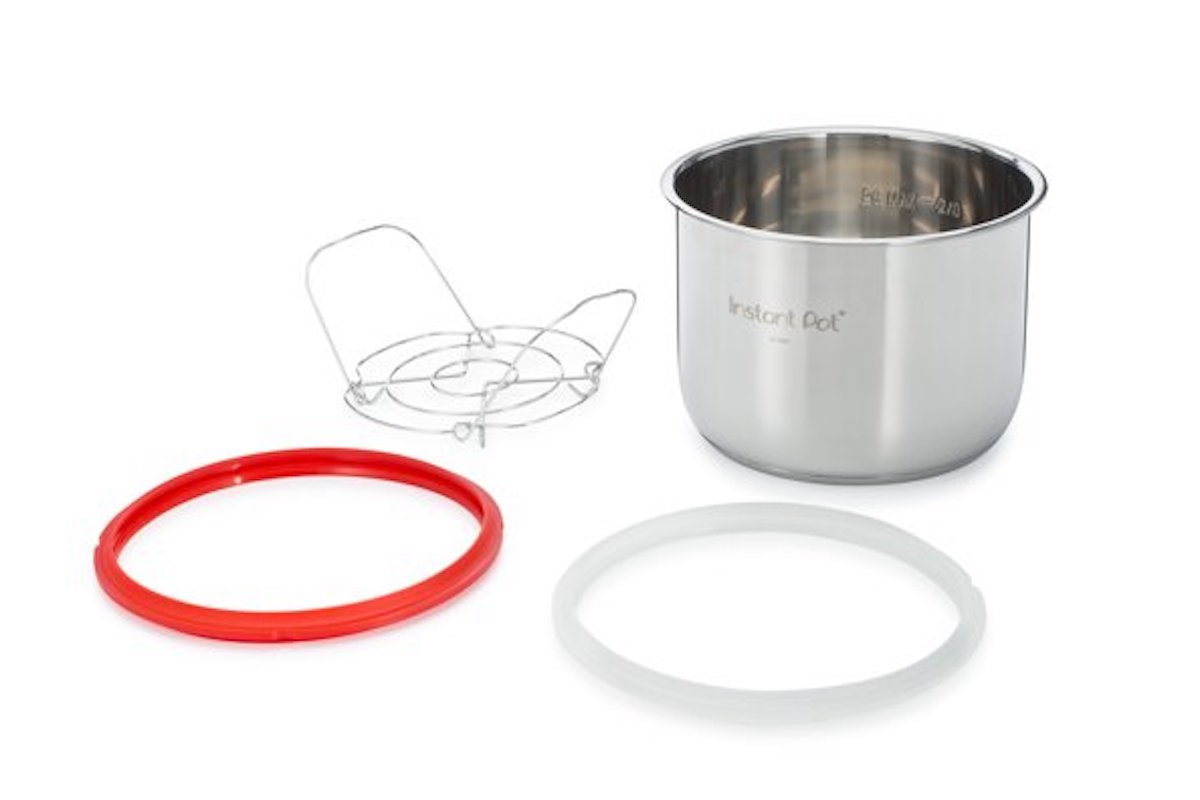 But wait, there's more
You can even use your Instant Pot for non-food related items as well. If you're a gardener, you can actually germinate seeds using the Instant Pot on the yogurt setting. This method is perfect for vegetables that grow in warmer temperatures or if you're behind on planting for the season. If gardening isn't your thing, you can also use Instant Pot to make homemade cough syrup, bake bread, or make healthy, homemade dog food. The possibilities really are endless.
The only down side for some when it comes to an Instant Pot is the size. If you live in a small apartment that doesn't have a ton of storage or counter space, they can be difficult to find room for unless you could store it in a garage or store room. On the other hand, the Instant Pot can easily replace crock pots, rice cookers, pots, and pans, so if you fall in love with yours as much as we did, you can box those items away and give prime location to it in the kitchen.
This Walmart deal is the perfect opportunity to get in on the trend that's been sweeping kitchens for years (and saving busy families). At 33% off, it would also make a great gift for friends or family that don't have one. This incredible sale ends tomorrow, so don't miss out. We have a feeling this one won't last long.
Editors' Recommendations