If you've been looking for new living room furniture, have we got a sofa deal for you! There's a gorgeous, functional sofa sleeper on sale now at Walmart that would be perfect for an office, living room, dorm room, or basement. Normally selling for $499, it's on sale now for just $299.90! The best part is it comes in four colors — grey, charcoal, blue, and mustard yellow, so you can pick the one that works best in your space. Trust us when we tell you deals like this don't come around very often, so if you're in the market or need extra sleeping space for guests, this is one to check out.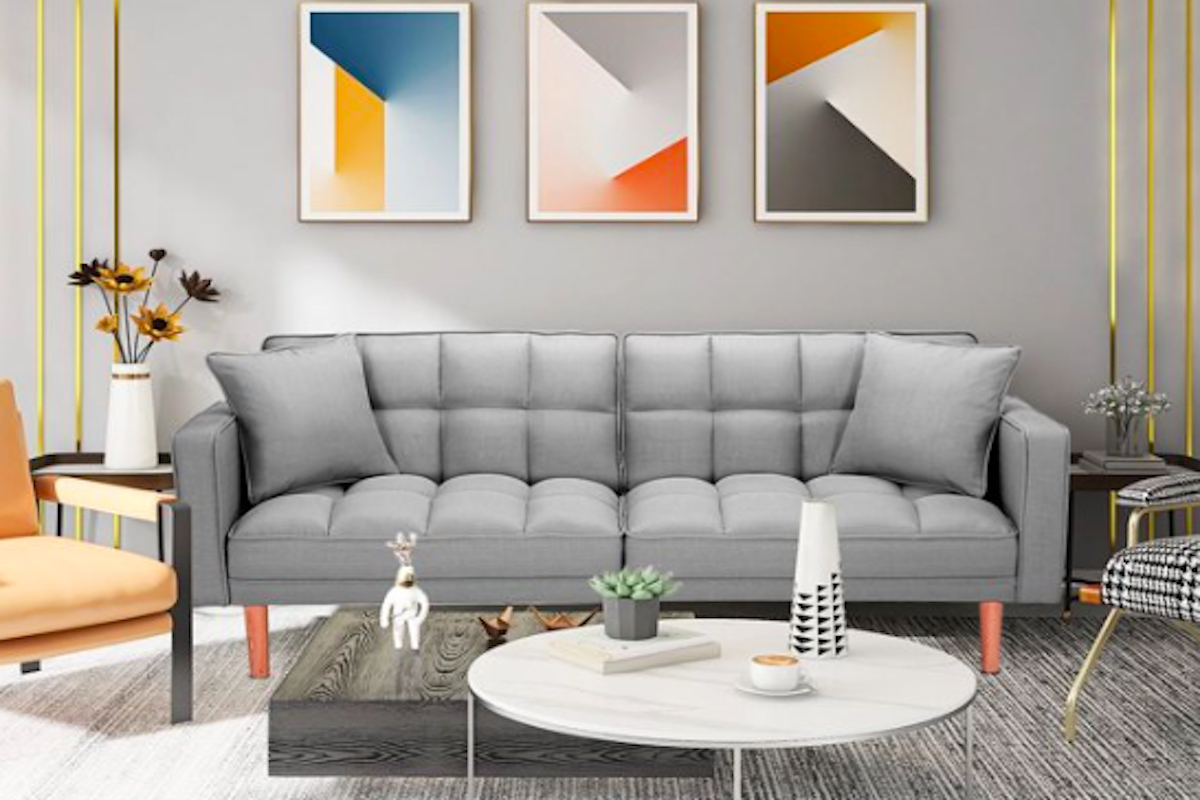 The details
The couch, by SEVENTH, is ideal for an apartment or small space. It's got three modes — a sofa, recliner, and sleeper — and it's got that midcentury modern vibe that so many adore. It's super easy to move down into a bed if you have an unexpected overnight guest or if the kids want to pile on and watch a movie. It comes with two pillows and you can add on a warranty plan of three or five years depending on your comfort level. Plus, the sturdy frame can support up to 600 pounds. The fabric is "100% polyester linen-look," so it's easy to clean.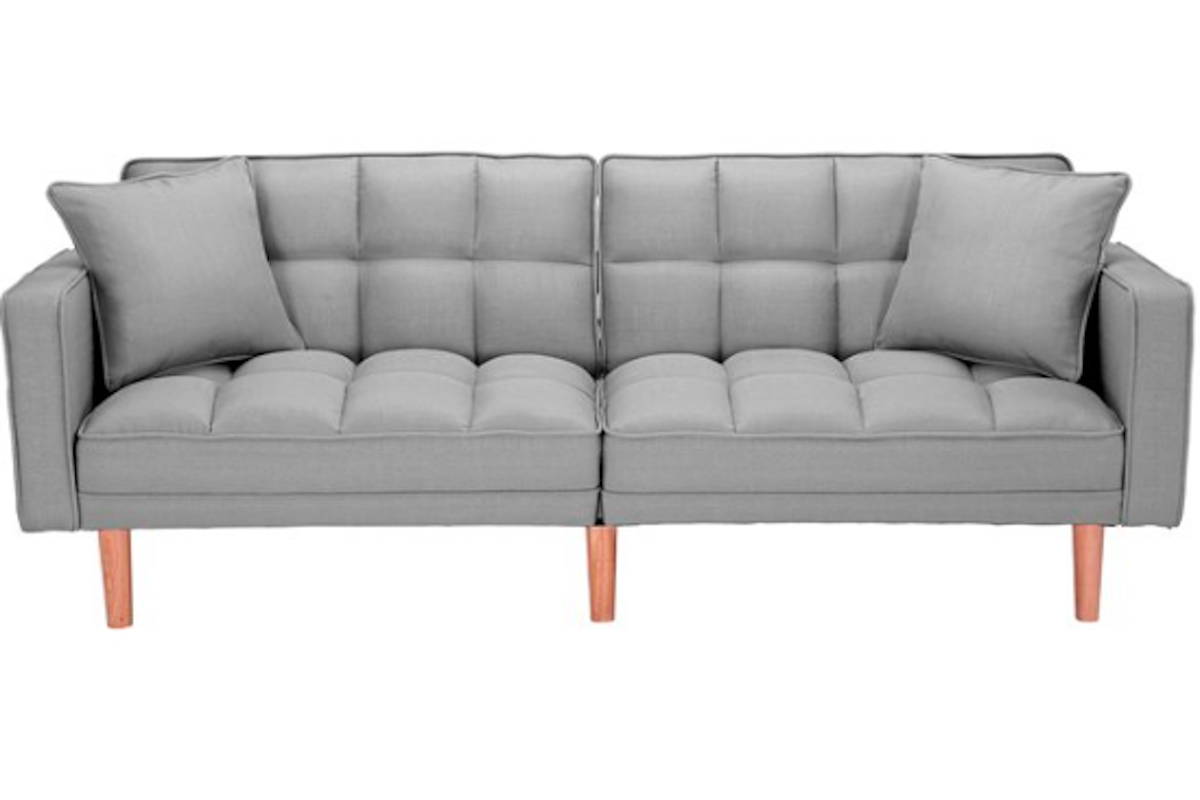 Walmart
The design
Midcentury modern has made a big comeback in recent years. It was a popular design from 1945 to 1969, during the post–World War II period in America but has become a favorable way to decorate via furniture, art, and colors. Its simple, classic lines and form meets function is appealing and can be brought into a room in many ways. This couch is a perfect way to do so and because it's at such a good price, you could buy more than one for different rooms of the house. Having extra sleeping space is never a bad way to invest.
The reviews
The couch has 27 5-star reviews with one person saying, "This sofa is perfect for our small sitting room. The quality is fantastic, It is very sturdy and it comes with 2 throw pillows. Also, This sofa can be assembled and unassembled fairly easily to move. You never have to worry about getting it through the door!" Another agreed, adding, "This convertible Sofa Bed is a very functional, and high quality. The color is pretty and it is exactly as described."
It can be difficult when buying big furniture items like a couch online to know for sure if you'll like it, but it seems for the majority who have purchased this gorgeous couch, the results have been as expected. Personally, we love this for a first apartment because of it's multi-functional uses and the fact that it won't break the bank. What more can you ask for? The couch is on sale now, so if you have your eye on one particular color and don't want it to go out of stock, you might want to head over to Walmart.com and get ordering.
Editors' Recommendations