Create amazing dishes without fear of getting burned. With this carefully curated selection, you can have both safety and style. With lovely colors and unique designs and print patterns, your kitchen will come alive with these gorgeous pot holders.
It's time to let your dish towels be dish towels and use dedicated pot holders when grabbing hot casseroles and sizzling pans. Grab hot plates with solid grip and confidence thanks to the heat-shielding effect. Protect your hands and also surfaces by using them as hot pads to place on the table.
Ritz Royale Collection Pot Holder Set
Best overall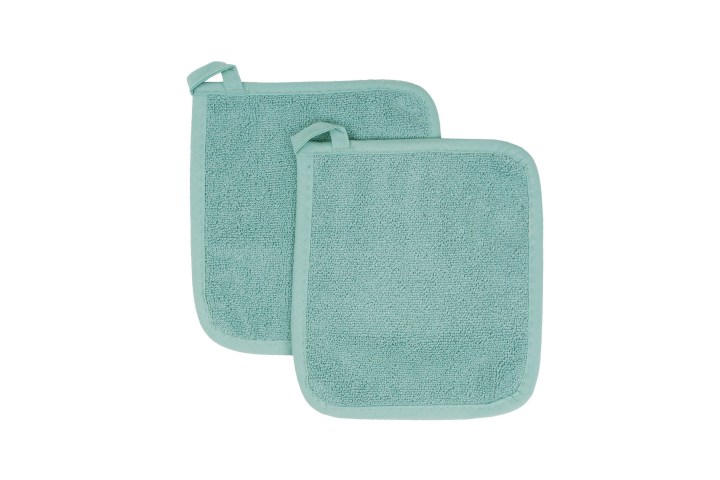 For a classic look and proven performance, the Ritz Royale Collection Pot Holder is a set of two Terry Cloth hot pads that are versatile and 100% cotton for easy washing. You can use them as pocket oven mitts and be sure they will protect you from hot surfaces. Available in multiple colors to match your kitchen style
DII Quilted Terry Oven Pot Holders
Best value pot holders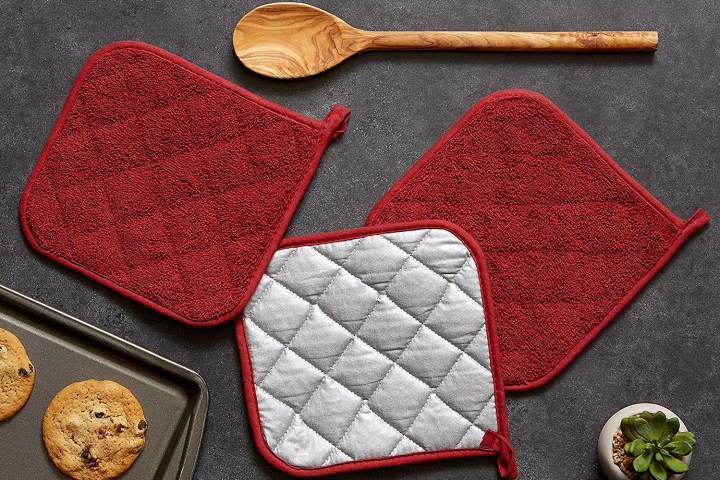 When it comes to value, the DII Quilted Terry Oven Pot Holder is our top recommendation. This set of three pot holders are heat resistant up to 400°F and are a quality product made of quilted Terry cotton. Featuring hanging loops for easy access, this affordable option is ready to be put to heavy use in your kitchen.
RED LMLDETA Pot Holder Set
Best pot holder design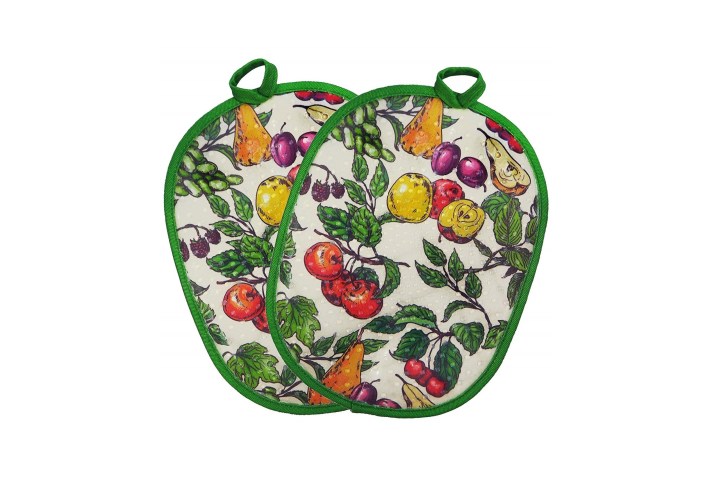 If you like something a bit more than just plain color, the RED LMLDETA Pot Holder is a lovely option. With classic fresh fruit illustrations and a timeless feel, they can cheer up your kitchen right away. They are also some of the best on the market. This set of two features a transparent silicon shell with cotton lining that is heat resistant and flexible, providing superior grip.
Stay safe in the kitchen and keep your table looking beautiful with the versatility of pot holders. The items on our list are a versatile solution to protect your hands while you cook, decorate your kitchen, and can even be used as a hot pad to bring containers straight from the oven to your table.
Editors' Recommendations