If you feel that your room is lacking personality or could needs a boost, new nightstands could be an affordable way to revamp your bedroom decor. These convenient bedside tables can make a big difference in creating a sense of style, for a space that feels comfortable and personal.
Aside from having a functional role, nightstands are decorative accent pieces that define the style of your bedroom. Add a lamp to create a mood or feature pictures of special moments that bring a smile to your face every morning. With the bedside tables on our list, you can dress your room and keep frequently used items handy for a personal space that is both functional and decorative.
VASAGLE Industrial Nightstand
Best overall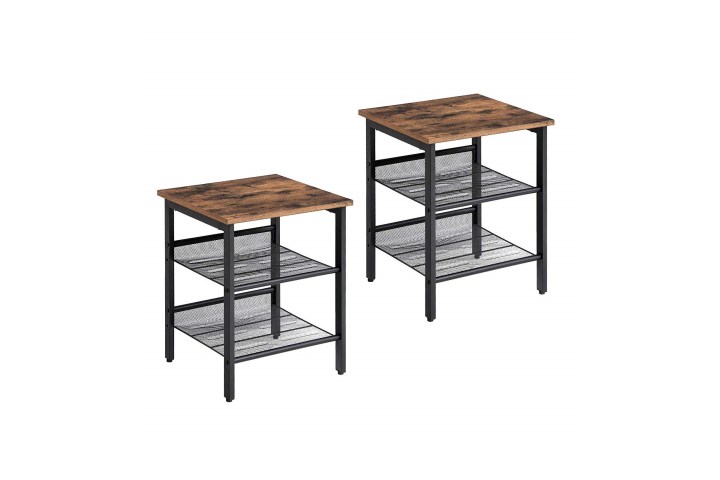 The VASANGLE Industrial Nightstands add a contemporary accent to your room with a bit of texture and a rustic flair. With adjustable mesh shelves and a stable metal frame, these sturdy nightstands are the perfect bedroom companion.
Zinus Dane Nightstand
Best budget nightstand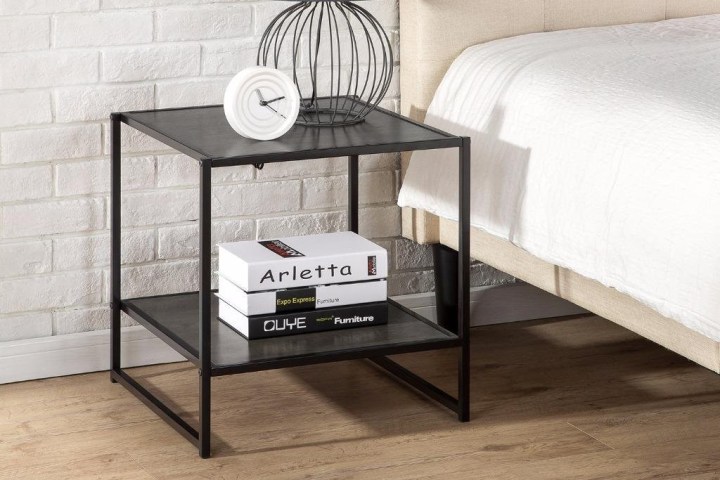 Affordable and modern, the Zinus Dane Nightstand features clean lines to match your contemporary home decor. Although compact in size, these bedside tables are sturdy and provide lots of tabletop space for your books, lamps, and other personal items.
Leik Favorite Finds Night Stand
Best nightstand with a drawer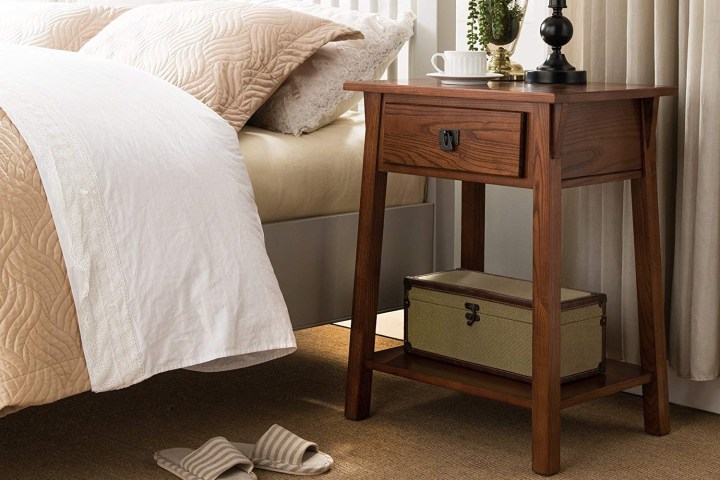 Keep your personal items stowed away and choose what you display with the Leik Favorite Finds Night Stand. This sturdy bedside table features solid wood and a beautiful design with added privacy.
Nightstands are a must-have in bedroom decor and functionality. If you are in the market for new bedside tables, the items on our list are excellent options to give your room a breath of fresh air while providing a place for your personal items.
Editors' Recommendations