When you are taking care of a baby, any help you can get is welcomed. Make your life easier with pre-filled, baby-food jars for a few meals in advance. If you go out, a pouch with homemade applesauce and a small plastic cup with a natural snack can prevent a tantrum. And at home, baby-food containers with lids for baby formula could be an emergency solution at your nightstand. Find the best option for all your needs with this carefully selected list of containers.
Baby-food storage comes in many shapes and materials. Depending on how you use them, there is a place for all. Remember, plastic is not the root of all evil. As long as it is a short-term solution and you don't heat the container, they are completely clean alternatives. But if you are freezing or heating blended food, the glass containers would be the very best choice.
Babymoov Leak Proof Storage Bowls
Best baby food containers overall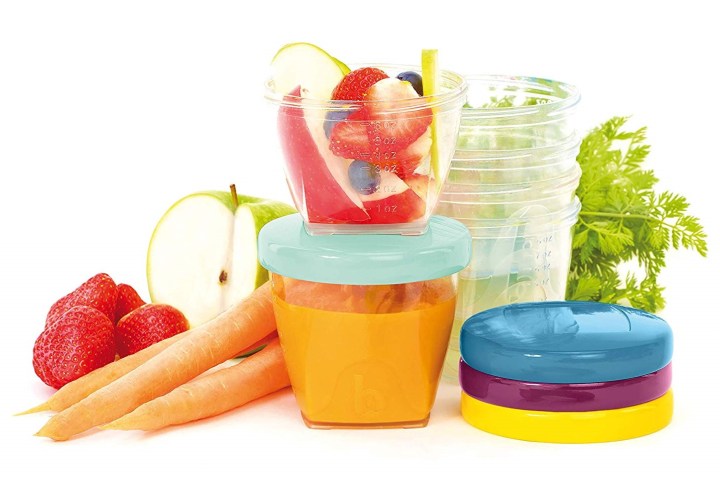 If you are looking for a multiuse solution that helps you organize your baby's snacks, Babymoov Leak Proof Storage Bowls have proven to be some of the most reliable baby-food containers with lids. The airtight snap lock makes sure there are no accidental messes.
WeeSprout Double Zipper Reusable Food Pouches
Best baby food pouches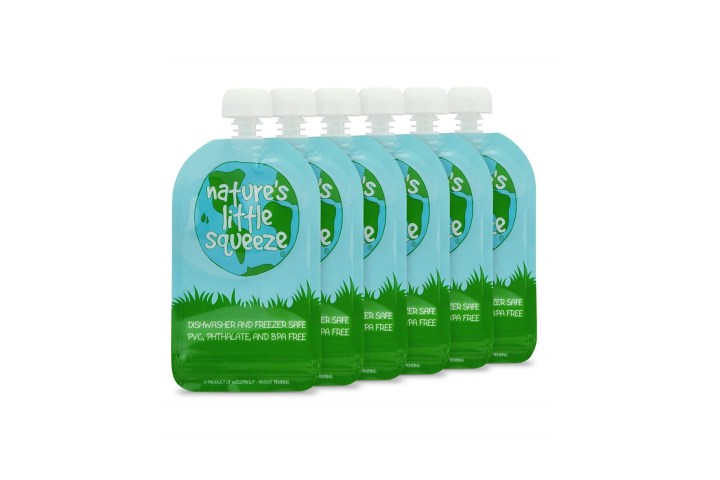 One of the most wonderful inventions, the WeeSprout Double Zipper Reusable Food Pouch is the perfect on-the-go option to make sure you always have healthy food ready for your kids. Popular with children of all ages, this six-pack will be loved by the whole family. Dishwasher and freezer safe, they are ideal for batch prepping for a week's worth of liquid snacks.
Elacra Glass Baby Food Storage Containers
Best glass baby food containers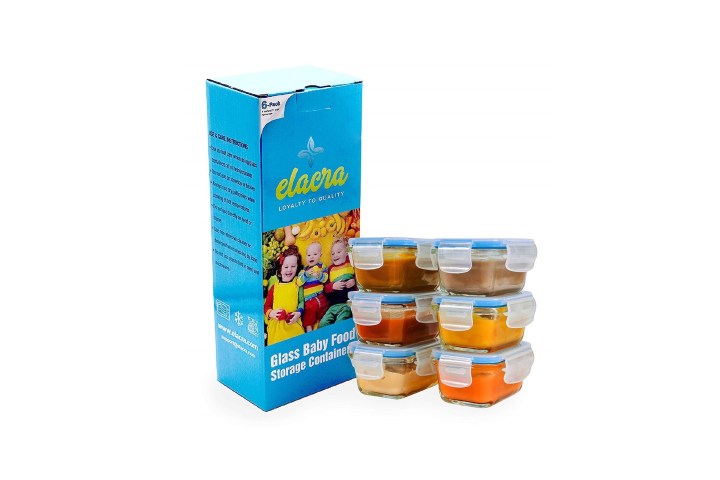 Glass will always be the superior material for food containers of any kind, so you know you are getting a premium product with the Elacra Glass Baby Food Storage Containers. They are ideal for your baby's food schedule.
Invest in the safety and well-being of your baby by getting the right baby-food storage you need to make your parenting journey a more-controlled experience. Cooking homemade for your baby is one of the most bonding activities you can do, and this set of containers will help you maximize the effort and love you put into it.
Editors' Recommendations