Hardwood flooring never goes out of fashion. It transcends decorating fads and works with every style, from country to contemporary, traditional to transitional, and everything in between. Over the past few years, we've seen more and more home owners and decorators gravitating toward more rustic hardwood flooring. Unlike other natural hardwoods, rustic wood flooring offers unique features that lend a certain character to a room. And, with so many rustic flooring options available, you can find the right one to work with virtually any type of decor and for any room.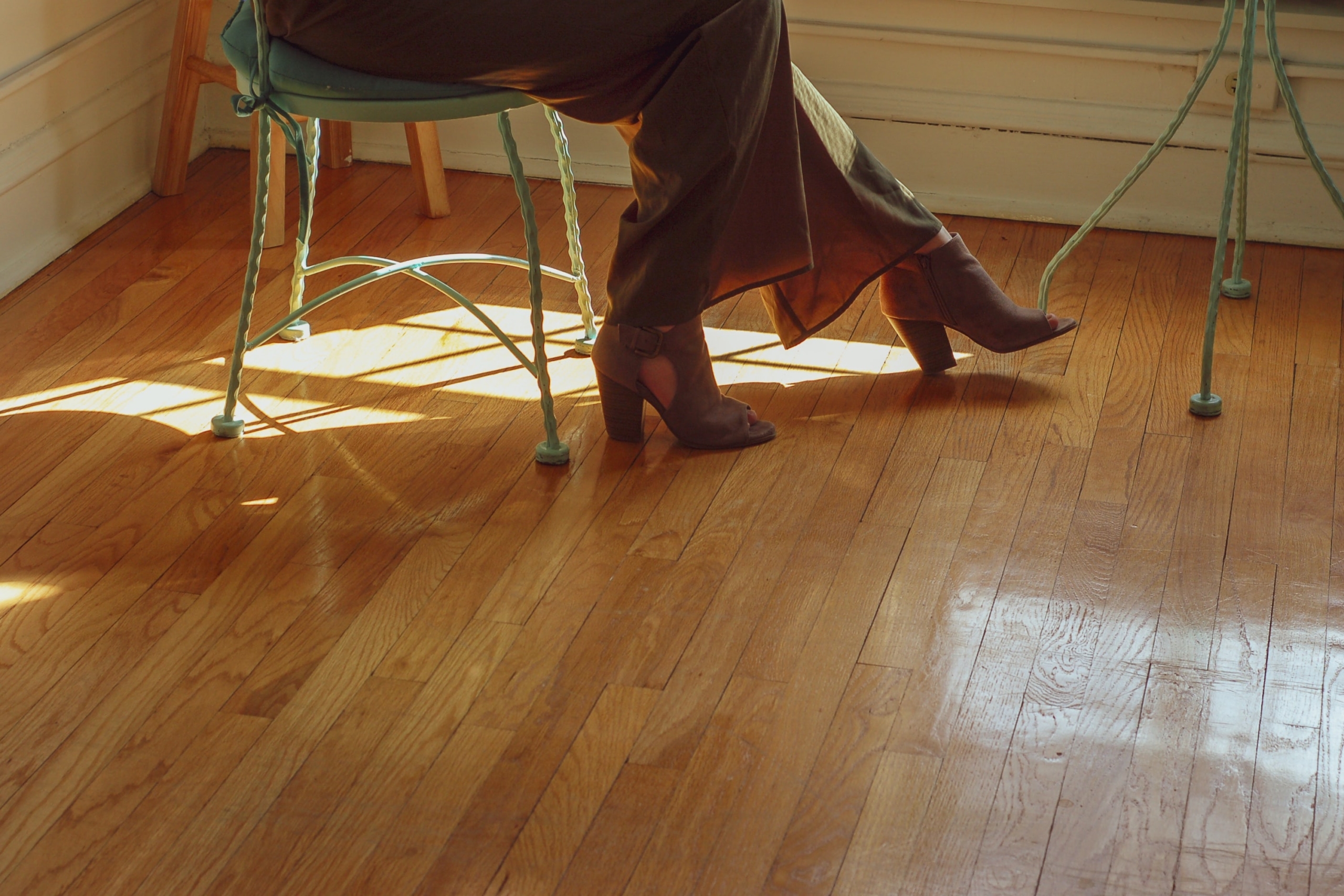 The 411 on rustic wood flooring
By definition, rustic wood flooring is wood flooring in its most natural state. Made from the outer parts of timber planks and trunks, it exhibits all of the wonderful surface imperfections, knots, mineral streaks, color variations, grain irregularities, and knot holes that you find in wood in its rawest form. Rustic wood flooring is not, however, of lesser quality than its more polished relatives. It simply has more character and style.
Is rustic wood better than other hardwood flooring? You decide!
If you're on a budget, rustic flooring is an outstanding value. Usually less costly than other hardwood flooring options, rustic floors offer an excellent way to lower the cost of flooring in any renovation or new build while adding warmth and personality to a room. Plus, rustic wood flooring adds the same value to your property as any other hardwood flooring, at far less of a cost to you.
With the large number of knots that is common is rustic wood flooring, there are many color variations available, giving you many options to choose from.
If durability is important, rustic hardwood flooring makes an excellent choice in high-traffic areas of your home, including kitchens. Rustic wood stands up better to everyday wear and tear from shoes, dog claws, and more, plus those minor marks or scratches only serve to enhance the character of your rustic flooring.
Last, but certainly not least, rustic flooring can actually be more environmentally friendly than other wood floors. Rustic flooring is made from outer parts and trunks of trees that would not be considered for standard hardwood floors. Some rustic wood floors actually come from reclaimed sources like old barns, houses, ships, railroad ties, and even wine barrels. Using reclaimed wood allows current timber forests to be used for other purposes.
Looking for wood flooring inspiration? We've rounded up some images and ideas to give you that rustic feeling you've been craving
Family living spaces are made for rustic wood floors. They can stand up to strewn toys, running pets, and foot traffic with ease. Area rugs add splashes of color and extra protection, plus they're more inviting for watching TV or playing games.
We see more and more homeowners and decorators choosing wood floors for kitchens. With today's trend toward open floor plans, it allows a continuous flooring surface from room to room. To keep floors in tip-top shape, be sure to wipe up spills as quickly as possible, and regularly sweep or vacuum using the floor setting.
Create the bedroom retreat of your dreams by adding the warmth and character of rustic wood floors. Imagine crisp all-white bedding, piles of pillows, and an inviting faux sheepskin rug. It's all about creating a contrast with rustic flooring, clean-lined furniture, and fluffy, soft bedding.
Tile can be cold and unforgiving on bare feet. Why not think outside the box and instead opt for rustic wood flooring for bathrooms? Scattered bath rugs protect floors from moisture and pamper freshly-bathed toes. Sleek, dramatic lighting and creamy white walls put the focus on fixtures and flooring.
With the trend toward more user-friendly, laidback spaces than over-stuffy, formal rooms, rustic wood is a natural flooring choice regardless of your decorating style.
Meanwhile, check out some of the most common wood floor repairs every home owner must know about. You might want to consider these if you're looking to maintain the polish and charm of your wooden flooring.
Editors' Recommendations