Creating a space in your living area dedicated to homework is a smart move. It creates space dedicated to nothing but homework, and accomplishing your goals. Here's how to make the most of your space so you can get the best out of time spent doing homework.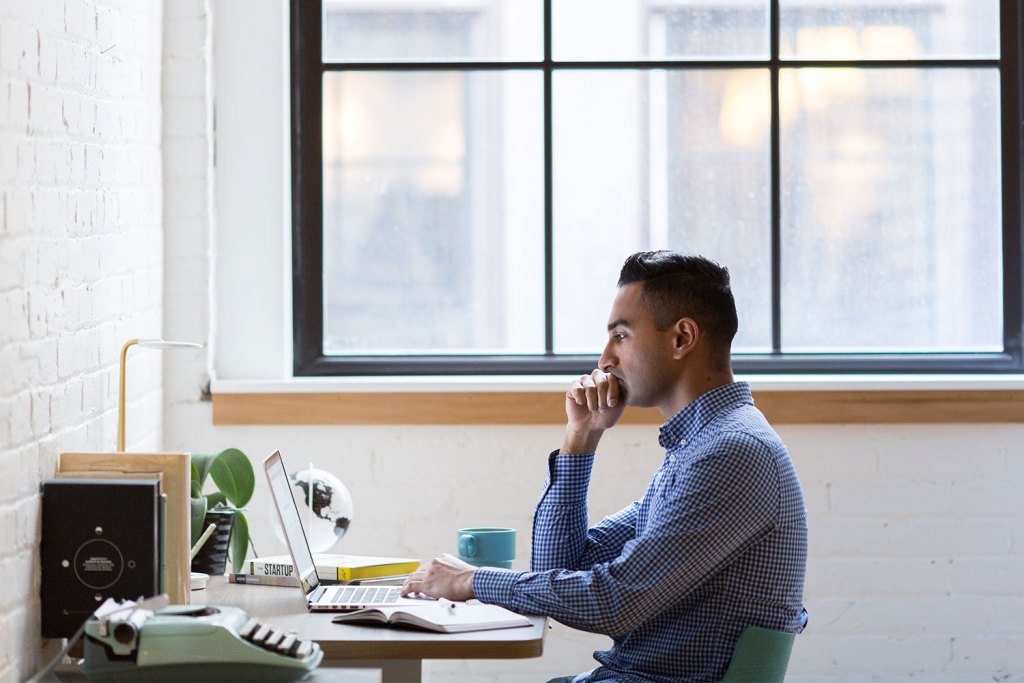 The space
Choose a room or area that's in a quiet area. For instance, a desk next to the living room sofa might not be ideal for productivity. Instead, place work areas in vacant rooms or partitioned areas. If you have a large common room you'd like to divide or if you have an open floor plan, consider a room divider like this handmade, woven rattan from Rose Home Fashion that doubles as a shelf.
The desk
A productive homework station starts with a designated work space. Promote good posture and concentration with this adjustable from Mount-It!, which also tilts out for more versatile use. The desk starts at 21.3 inches and adjusts up to 30 inches. For older schoolchildren, opt for a desk with enough work space and compartments for desk supplies. Try floating desk for a more modern feel and extra shelf space. It measures 19.8 inches by 42.2 inches by 39.5 inches.
The chair
Comfort is crucial, especially for older children (and adults) who need longer working times. An ergonomic swivel chair with an adjustable height is ideal. This from XISHE has an adjustable seat height of 16.5 inches to 20.4 inches. For , consider this chair from VIVO, which has an adjustable seat height of 12.6 inches to 17.3 inches.
The lighting
A well-lit space is necessary for optimal study performance. Besides installing a ceiling lamp and/or floor lamp, place a reading lamp on each child's desk. Adjustable that clip onto desks are ideal so you/your child can control the light angle. This LED lamp offers three different color temperatures so your child can choose what helps them work best.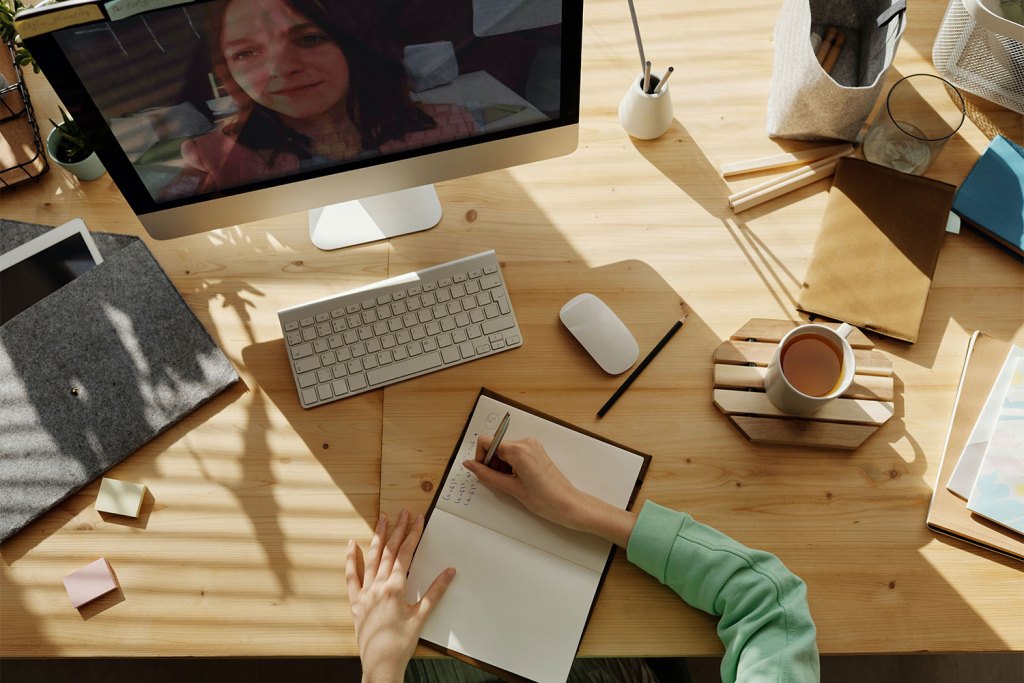 Keep it neat
To encourage organization skills, clear your piles, suggests Life Hack. Mesh trays with multiple trays and compartments for smaller supplies like pencils are a popular choice. measures 13 inches in length, 9 inches in width, and 15.5 inches in height. It's ideal for sorting paperwork for multiple classes. For irregular-sized supplies like arts and crafts material, consider a rolling cart with up to 12 drawers. A large size for this one measures 11 inches wide, 5.5 inches high, and 15 inches deep. For further guidance, take a look at our list of easy desk organization ideas.
Put away unnecessary electronics
If your child does not need a tablet or any other electronics for homework, place the gadget in a designated electronics box. For instance, KWLET's felt storage box comes in a large size measuring 14.8 inches by 10 inches by 5.1 inches, which is compatible with small tablets and phones. Making your homework station electronic-free removes unnecessary distractions.
Organize cords
If your child does need a tablet or laptop to complete homework, a cord organizer like this rubber one from Toysdone is essential. It keeps cords and cables from tangling and has a weighted base to secure it onto the desk.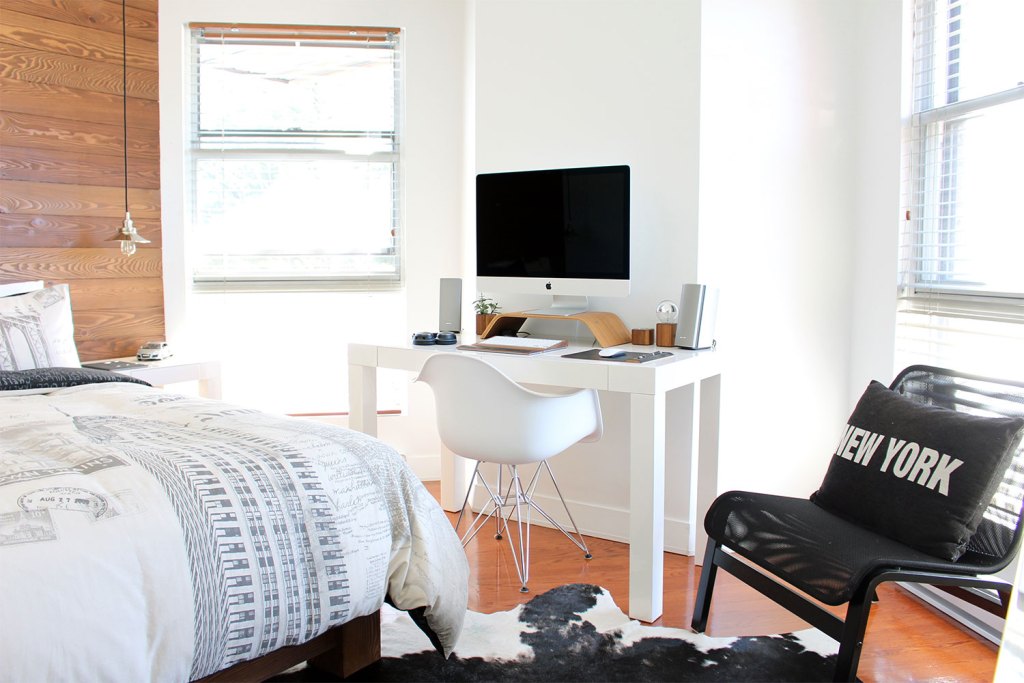 Provide ample supplies
Other than the school worksheets or books, children often need additional supplies. A basic supplies sheet includes pencils, pens, glue, colored pencils, markers, crayons, tape, staplers, and erasers. Stay organized with a caddy (7 inches by 14.5 inches by 5.75 inches) or an organizer (8.8 inches by 4.5 inches by 4.15 inches). Other materials include colored paper, graphing paper, lined paper, sticky notes, index paper, and folders.
Print out reference materials
Supplement school work with other material like this handwriting workbook for young children. Also consider multiplication flash cards to help solidify math lessons. These materials not only help your children study, they also serve as educational activities for when they want to take a break from assignments. For high-school age children, consider subject-specific reference sheets like this Chemistry Quick Study guide by Inc. BarCharts. Other helpful materials include SAT prep books, supplemental math flash cards, and maps.
Make it inspirational
Bright, motivational posters with encouraging words provide color and help cheer your children on when they feel frustrated with an assignment. Try this six-pack of motivational posters measuring 13.75 inches by 19.75 inches — great for lining up on a single wall or spaced out throughout the room.
Use a whiteboard
A simple dry-erase whiteboard like this foldable double-sided one from Yaze Magnet (16 inches by 12 inches) is ideal for engaged visual learning. Guide your child through simple math problems or the alphabet using a dry-erase board or utilize it for spelling out homework reminders. You may also use a wall calendar.
Use felt tiles
If you want to skip the traditional square corkboard, try these hexagon felt tiles. One pack includes six pieces measuring 5.9 by 7 by 0.6 inches each. They come in various multicolor packs like blue, red, and white, gray and turquoise, turquoise orange and pink, light gray, and dark gray. The unusual shapes can make your study room feel more fun while keeping small notes, homework pages, and reminders visible.
Do your own work together
If possible, stay in the room or nearby to provide support. Try to do your own homework whether it be reading an ebook, organizing digital files, or bullet journaling. Making yourself available to help might make children feel more comfortable and boosts household morale.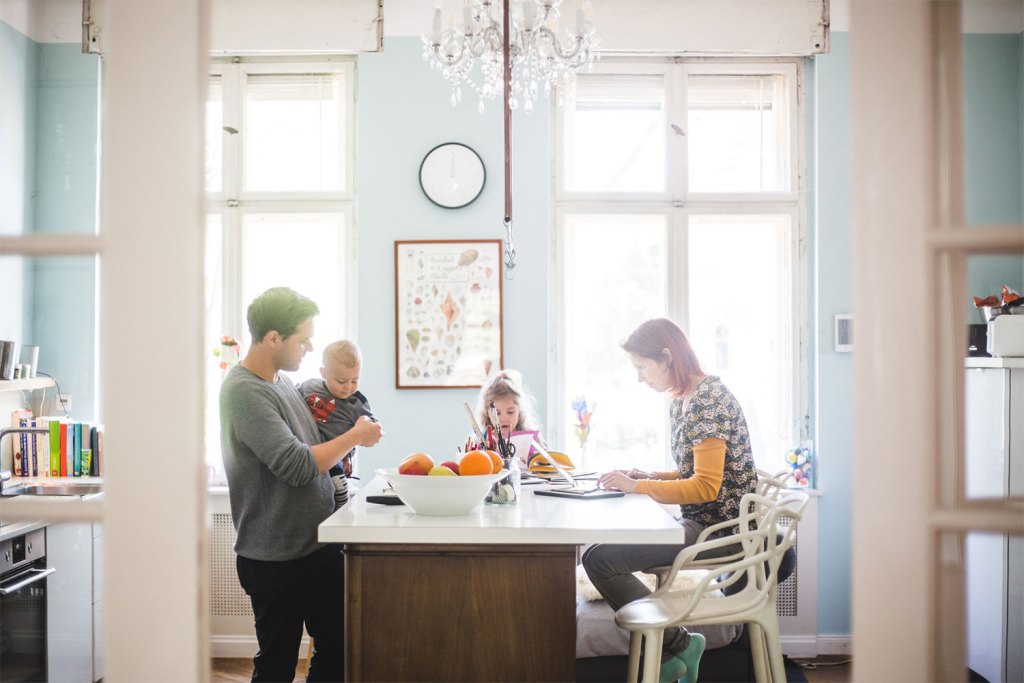 Stick to a schedule
Allocate a regular block of time for homework. This can be 4 to 6 o'clock in the afternoon with a five-minute break or 6 to 8 o'clock in the evening for older children. The schedule depends on your family's overall daily routine. It's also helpful to carve out time during the weekend to complete longer assignments or projects. When you and your child are used to working at a specific time, this helps promote a responsible work ethic and effective time management. Of course, life happens and sometimes we can't stick to our original plans, but flexibility and adaptability are just as important to develop.
Reward hard work
Build good study habits (and better relationships) by acknowledging hard work. You can provide incentives to complete homework from something simple like daily stickers to extra-meaningful rewards like a day trip to the museum.
Editors' Recommendations