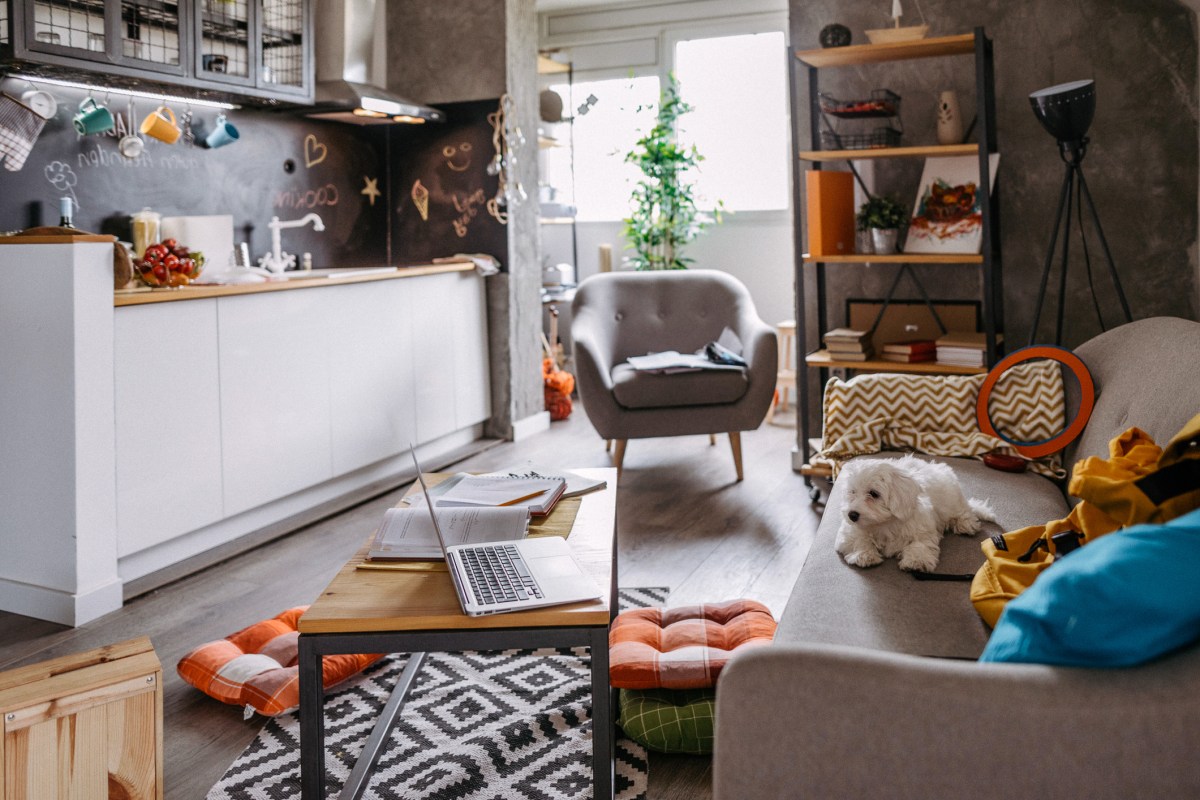 Anyone living in a small space can agree on the need for three main things to survive:
Strong organizational skills
A minimalist mindset — or at least a commitment to minimize unnecessary extra stuff
Lots of innovative storage and space-saving options
The first rule is to ban clutter from your midst. Everything must be put in its proper place or tossed/recycled immediately, and any item lingering on a nightstand or end table is at risk. Tiny spaces require vigilance, and clutter is the enemy.
Secondly, consider whether you need each item you own. This can easily be done as you move in or out between living spaces. One method involves setting up boxes for "keeping," "recycling," "donating," "trash bin," and "selling," then determining which box each item belongs in as you unpack. If you're still unsure, there are plenty of ways to part with unneeded items, says The Spruce.
Go for storage options that save you space by hiding inside or underneath something else, i.e., under-the-bed storage boxes, over-the-door hangers, or shower curtains with pockets.
Finally, consider the space you have, what you'll ideally be using it for, and what you can use outdoor (or other) spaces for or go without. According to New York City professional organizer Laura Cattano, who lives in a 335-square-foot studio herself, "Anyone with a small space should start by thinking about what activities they want their space to support first and then set things up accordingly," as quoted in NYMag.
To get you off to a good start, we've included eight of our top favorite things every tiny apartment needs. Come take a browse, and see what works best in your home.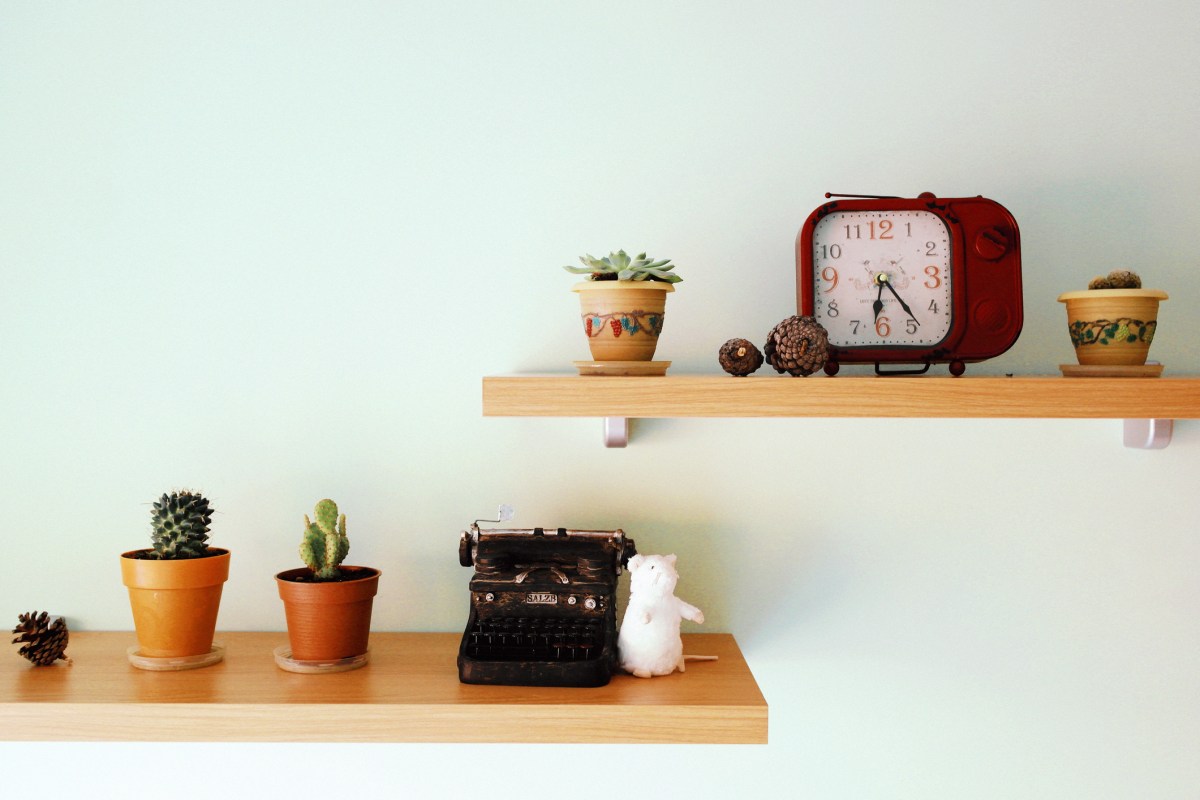 Space-saving wall storage
Don't be afraid to add wall racks and shelves in spaces other than the expected — and vary up the sizes and styles, as well. Hang cups or pans in the kitchen, stack books and artwork in the living room, or display rows of knickknacks in the hallway.
IKEA's LACK wall shelf unit stands 11-3/4" W x 74-3/4″ H, offering seven open shelves. It safely stores up to 6 pounds per shelf. The LACK shelf is available for delivery in white, black/brown, or white stained oak effect. Assembly instructions will be included, but you may wish to find out whether Task Rabbit Assembly is offered in your area; check the site for details. The LACK costs $59.99 at IKEA.
Save kitchen cabinet space for other items when you mount this attractive Lakeside Collection Wall Rack for Coffee and Tea Cups. Hang up to 12 cups on the hooks and stash your coffee, creamer, stir spoons and more in the baskets below. It's made of steel and comes with all the hanging hardware you need. Frame reaches 23-7/8″ W x 1-7/8″ L. $37.49 on Amazon.
Things that fold up and away
Foldaway table with stashable stools
Consider a Winsome Drop Leaf Kitchen Island with Two Square Stools instead of a sprawling kitchen table and chairs to save space. This set includes a beech wood island with a pleasing natural finish and drop leaf to add and remove as you wish. Two stools fit underneath the utensil drawers on either side, and the whole thing rolls away to your desired spot between meals.
Dimensions are:
11.26" L x 11.26" W x 21.18" H stools
29.8" L x 29.6" W x 32.75" H table
14.8" drop leaf
Costs $157.55 at Hayneedle with standard delivery from free FedEx Ground.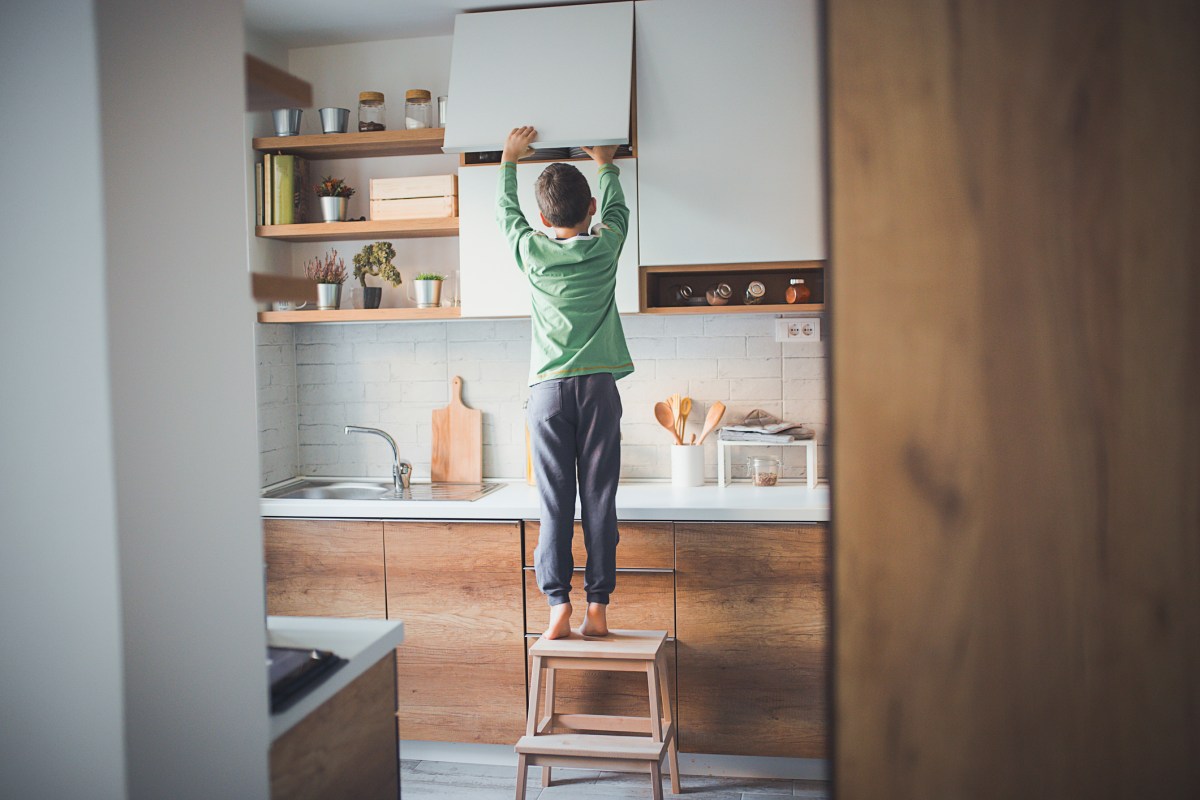 Look for genius ways to store the must-haves and the mundane
Roll this slender pantry-on-wheels between appliances for hiding
Choose between three or five tiers for your Ideaworks Slide-Out Storage Tower, either of which fits cozily between your refrigerator and stove or your washer and dryer. Made of durable plastic, you can fill yours with condiments, spices, cereal, baking needs, etc. for the kitchen, or detergent, stain remover, and fabric softener for the laundry — whatever you need to use and then hide away. Available in white or black in dimensions of:
29.14" H x 21" L x 5" W. Buy it on Amazon for $26.41 (3-tier) or $41.29 (5-tier).
Window Film
Decorative, minimalist window film
Skip the heavy, room-stifling curtains in favor of window film. There are numerous styles available depending upon your preferences, so look around. This Lemon Cloud 3D Window Film comes in several different size rolls to fit the number of windows you need covered. Safe for windows and wood, this film requires no adhesive or glue of any kind and can be applied in minutes. The 17.7" by 78.7" roll is $11.98 on Amazon.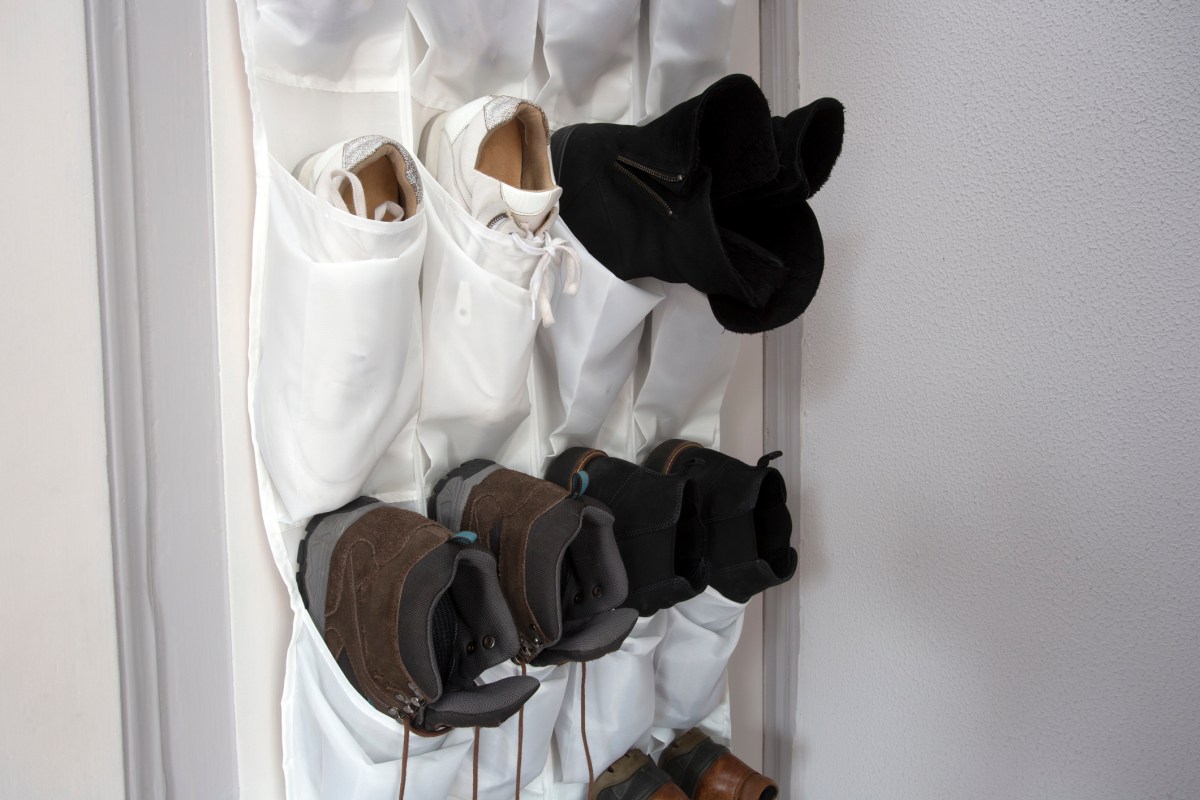 Over-the-door hangers
Over-the-door hanger with compartments
Use an over-the-door hanger instead of a space-consuming coat rack, and hang anything from jewelry to purses, to belts, hats, and scarves. This Umbra Estique Over-The-Door Multi-Use Organizer comes in white with 14 hooks topped with natural wooden pegs to keep your delicate items free of snags. Made of steel and comes with all needed mounting hardware. Measures to 2-1/4 x 14-1/4" x 14-1/4". Costs $22.00 on Amazon.
Over-the-door shoe organizer
Keep the floors clear when you hang your shoes over the door. The SimpleHouseware Crystal Clear Over-The-Door Hanging Shoe Organizer holds up to 24 shoes (or anything else that fits) and fits over any standard door without any assembly needed. Measures 64″ H x 19″ W. Costs $8.27 on Amazon.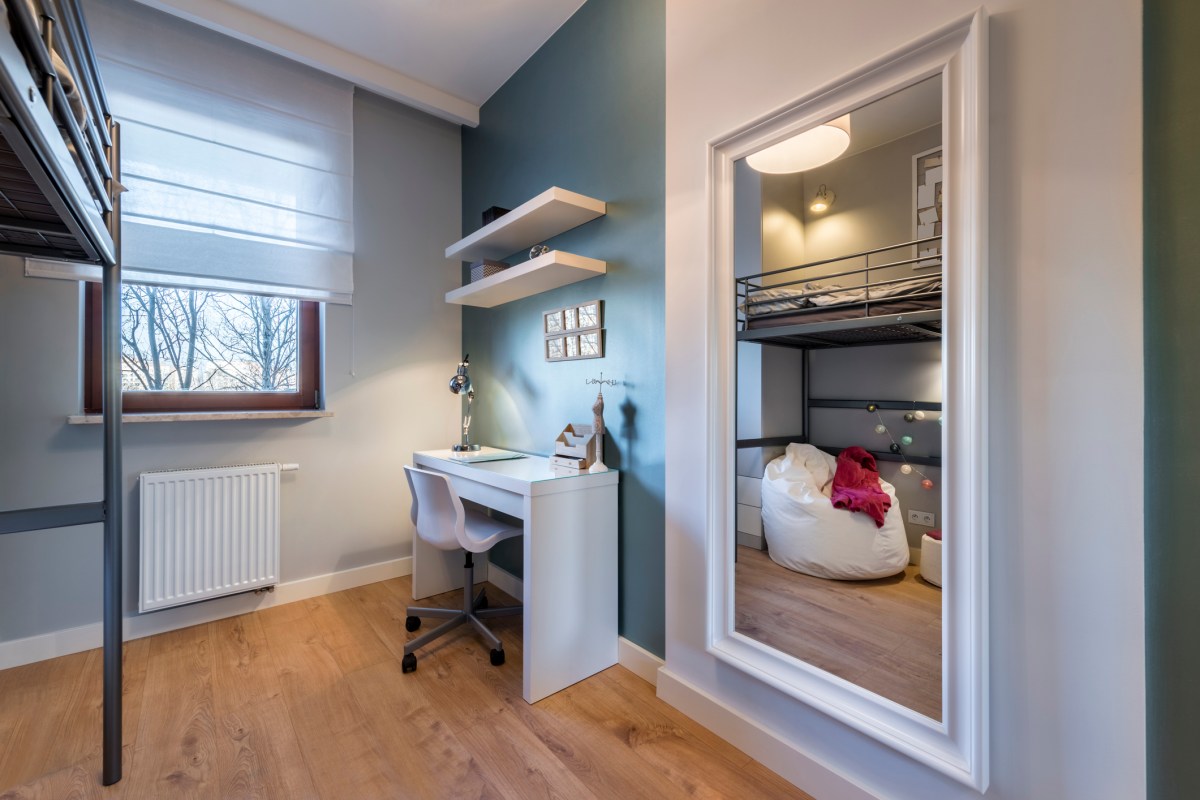 Add a floor-length mirror to grow the room
The stunning Bozeman Floor Mirror is available for delivery from Pottery Barn. Fair Trade Certified with a solid mango wood frame, the Bozeman measures 38″ W x 82″ L x 1.5″ D at 83 pounds. Mounting hardware is included with your purchase if you wish to hang it. Get it for $999.00 at Pottery Barn.
A freestanding full-length mirror
Get an Andover Traditional Standing Full Length Mirror at Wayfair with measurements of 59" H x 15" W x 15" D. This freestanding mirror has a rich brown finish to its solid-wood frame and comes assembled. It can be hung on the wall or used with legs as shown in the images provided. Costs $123.99 with free two-day shipping.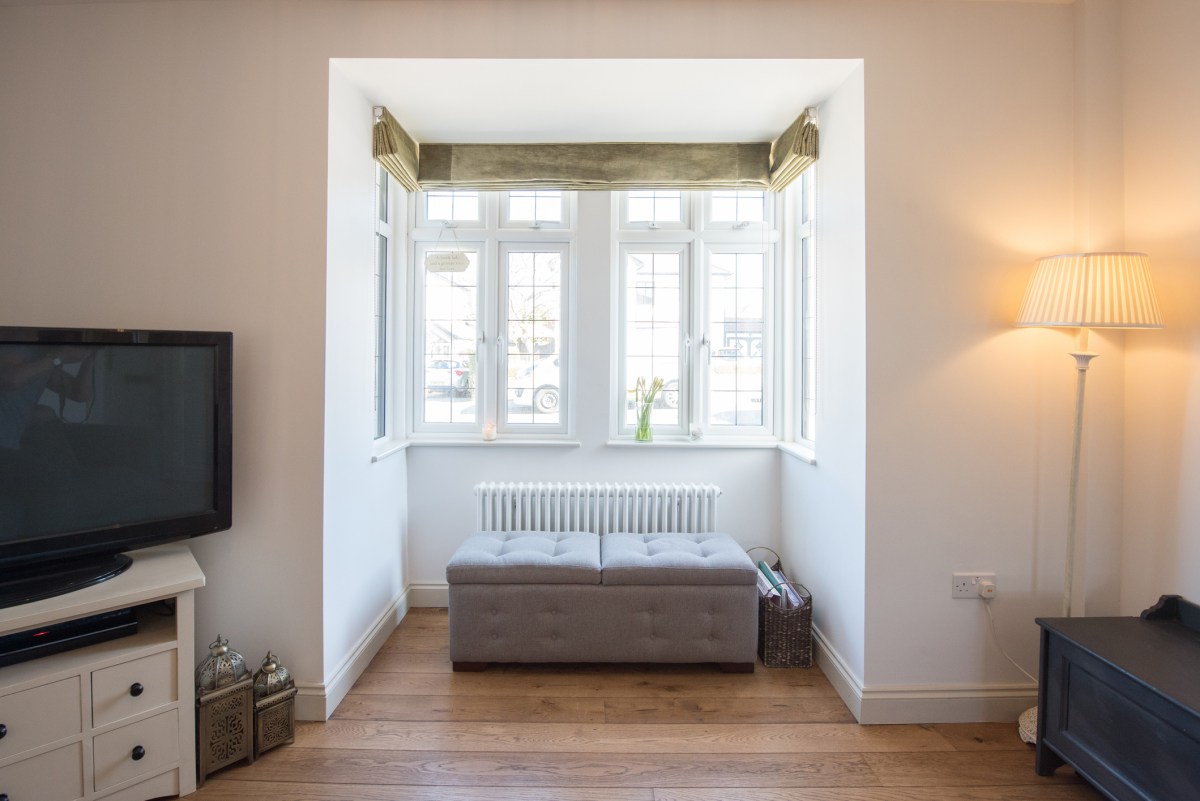 Stash your living room accoutrements in a sneaky ottoman
Ottoman with hidden compartment
This Crate and Barrel leather storage ottoman is called the "Stow" and comes in seven gorgeous colors to complement any living room decor. Comprised of soft, bonded leather and sturdy hardwood legs, the Stow is 13" W x 12" H, and has a depth of 15". The hidden storage compartment inside is 13" W x 12" H, and 13" D. For another fun surprise, the ottoman is reversible for a convenient table when you need one. Get it for $149.00 at Crate and Barrel.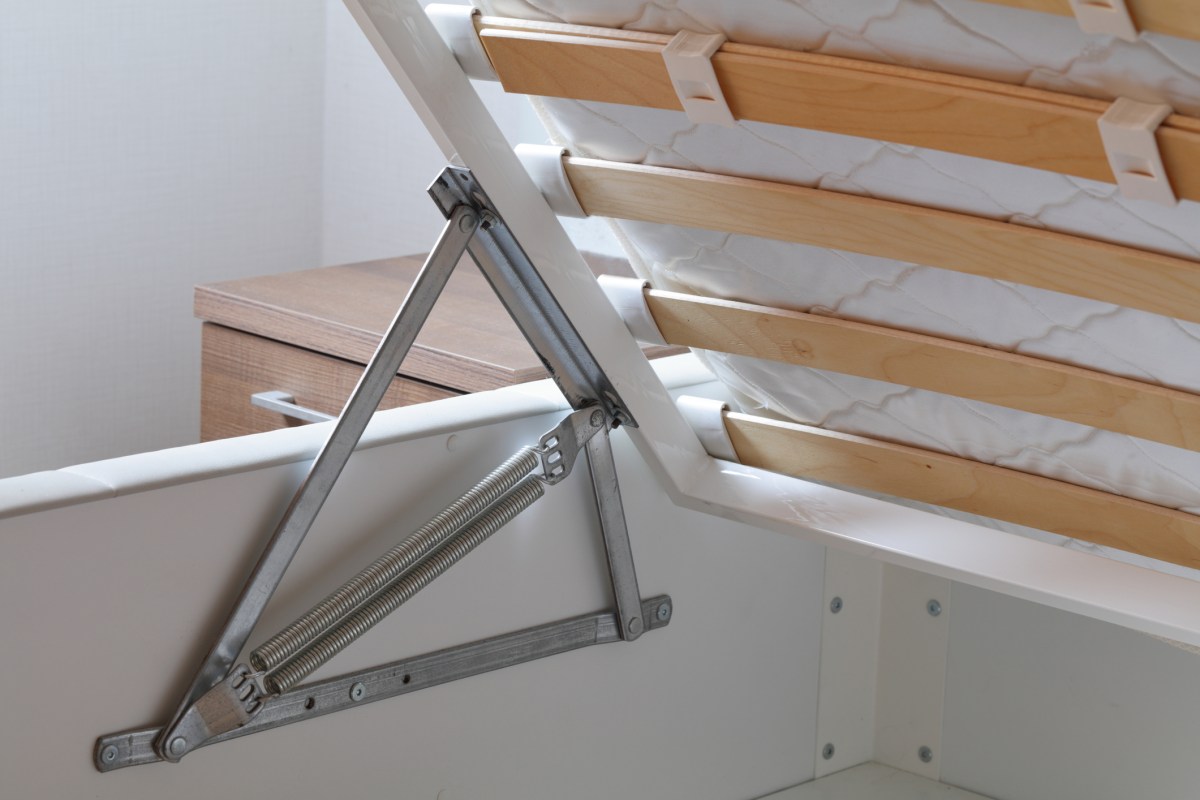 Under-the-bed storage
Storage boxes for under the bed
This Natural Seagrass Trista Under Bed Storage with Lid is soft and easy to fit under almost any bed. Available for delivery or for purchase in any World Market, these storage boxes are made of seagrass and lined with smooth cotton. They come in small or large (dimensions are: Small: 27.75″ L x 13.75″ W x 6.5″ H and Large: 31.75″ L x 17″ W x 8″ H), and have convenient cutout handles for easy maneuverability. Store your goodies in organic style with one or two of these for $39.99 in the small size and $49.99 in the large at World Market.
Also, don't worry if you have a tiny bedroom, we've taken care of it, check out our list of the best small bedside tables for small spaces.
Editors' Recommendations