Painting miniature models or tiny details in paintings requires miniature paint brushes. Finding the right one will help you achieve a professional, flawless end result. Discover the right miniature paint brush you need today with our list of the best models online.
A miniature paint brush comes in different sizes and bristle types. The industry-standard sizing is 2, 1, 0, 00, and 000, with 000 being the smallest. Depending on what you're using the brush for, the shape of the brush tip also matters. Round and flat brushes work for larger surface areas, while pointed brushes are ideal for minute details. Most brushes are made with synthetic bristles, but there are products made with animal hair/fur. Let's take a closer look at our options and see what works best for you.
D'Artisan Shoppe Miniature Paint Brush Set
Best Overall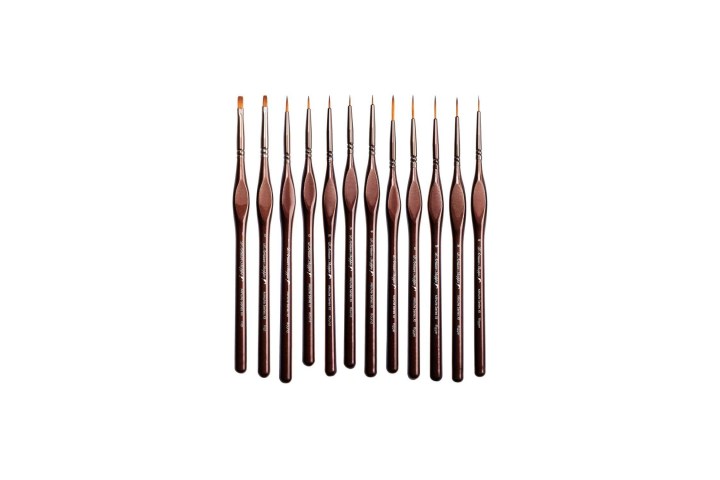 D'Artisan Shoppe's Miniature Paint Brush Set is a worthy investment. Thicker, triangular handles prevent hand cramps and calluses to help you work over long periods of time. This set includes round, flat, and pointed brushes in sizes 0000 to 1 for a wide range of uses. It also comes with a brush organizer to protect your brushes and organize your work space.
eBoot Detail Paint Brushes Set
Best Value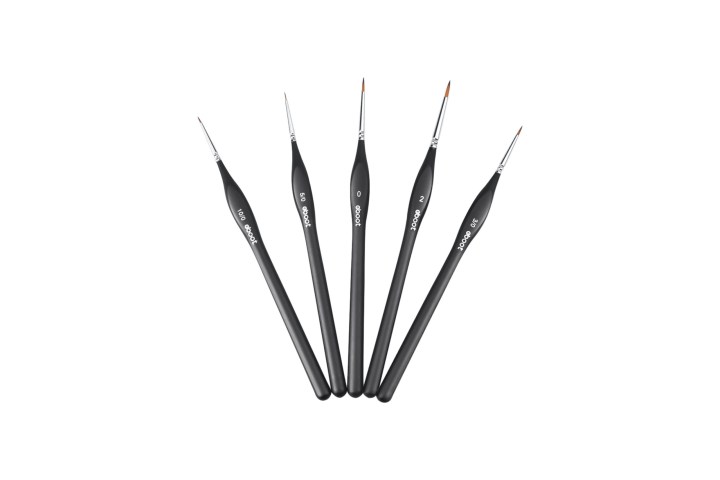 If you're looking for the best-value paint brush set, opt for eBoot's set of five. It comes with brushes from size 0 to 2 and is topped with nylon bristles that hold their shape during use. The brushes are packaged in protective tubes you can use for storage.
D'Artisan Shoppe Fine Tip Paintbrush Set
Best 000 Size Set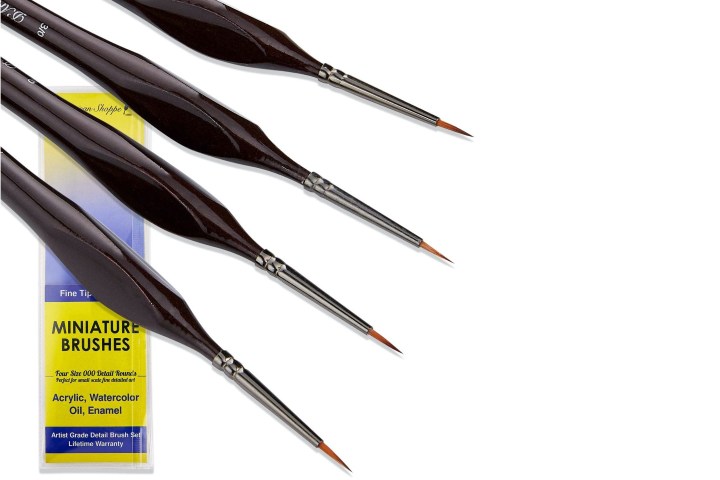 Artists looking for the best 000 brushes need look no further than D'Artisan Shoppe's four-piece set. The duplicate paint brushes are made of synthetic nylon bristles to withstand face painting, miniature painting, acrylic painting, and more.
A miniature paint brush is necessary for completing game models, miniatures, and fine details in paintings. Considering comfort, brush size, and cost-friendliness, there is a miniature brush available for your needs. Get every aspect of your artwork right with one of the miniature paint brushes on our list.
Editors' Recommendations