Modern bathroom designs are all the rage right now, and the minimalist style looks especially striking in massive rooms that are flooded with natural light from the oversize windows. However, if you live in a house or apartment with a small bathroom, this aesthetic may feel a little out of reach. There's no need to worry — plenty of modern bathroom designs are doable for small spaces so you can have a room that's on-trend and functional, too.
Storage
Storage space should be top of mind when designing a small bathroom. Smaller rooms start looking cluttered more quickly than expansive spaces, so leaving items on counters or vanities will make your bathroom look uncomfortably cramped. Investing in a storage unit to hide away bathroom necessities will keep you organized and your toiletries out of sight. The key to a small modern bathroom design is keeping it tidy, so be sure to throw away or relocate anything that's unused or expired.
Every space is different so get creative with the space you have. Depending on your setup, consider adding a cabinet under your sink or a floating shelf above the toilet.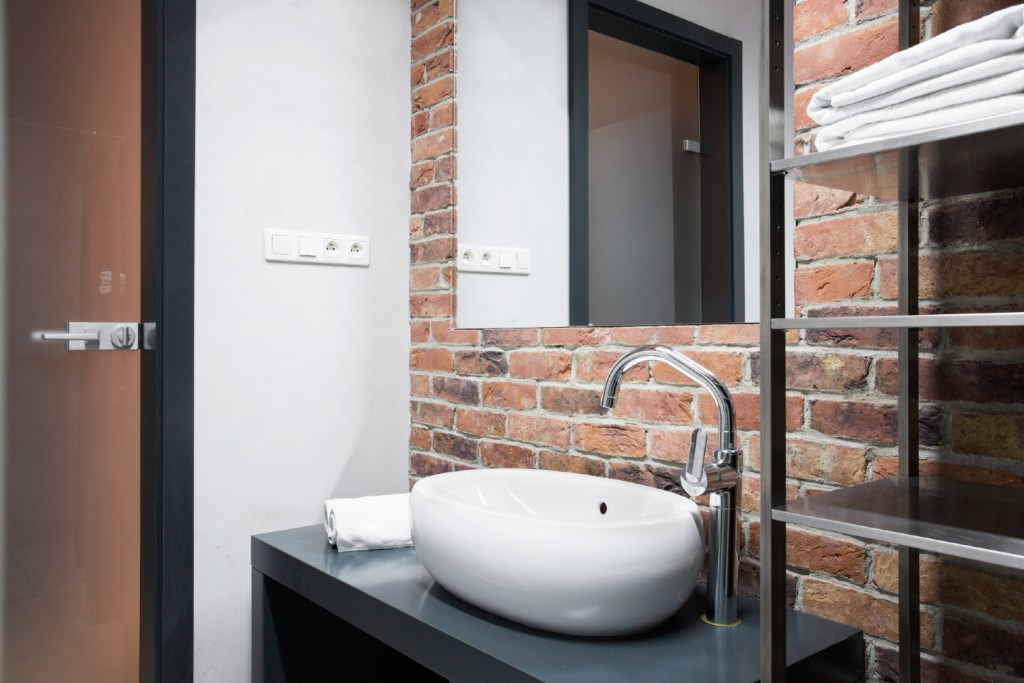 Organizer Baskets
Formal built-in storage and mobile organizers serve similar purposes, but you may only have room for one or the other in these smaller spaces. While built-in storage elevates the design, sometimes you don't have the time or know-how to install new cabinetry and safely mount shelves. In this case, turn to organizer baskets. These give you the storage space you need without crowding the room, and they're easy to move around depending on your needs.
Simply stacking a few baskets in the area between the toilet and sink can keep your oft-used toiletries close by without crowding the counters. Since organizer baskets come in an endless combination of shapes and colors, you shouldn't have a problem finding one to suit your needs.
Functionality
Maximizing a small bathroom's functionality is central to creating a modern space since it entails choosing a few multi-use items as opposed to plenty of single-use gadgets. If you're considering a total bathroom renovation, consider combining the shower and bathtub into one area (if it isn't already), or choose one or the other.
If you don't have the option of moving major fixtures, focus instead on paring down on unneeded items. Remove anything you haven't used in over a week and donate any knick-knacks that don't have a specific function. If you aren't quite ready to part with these items, store them in the linen closet or other overflow storage space.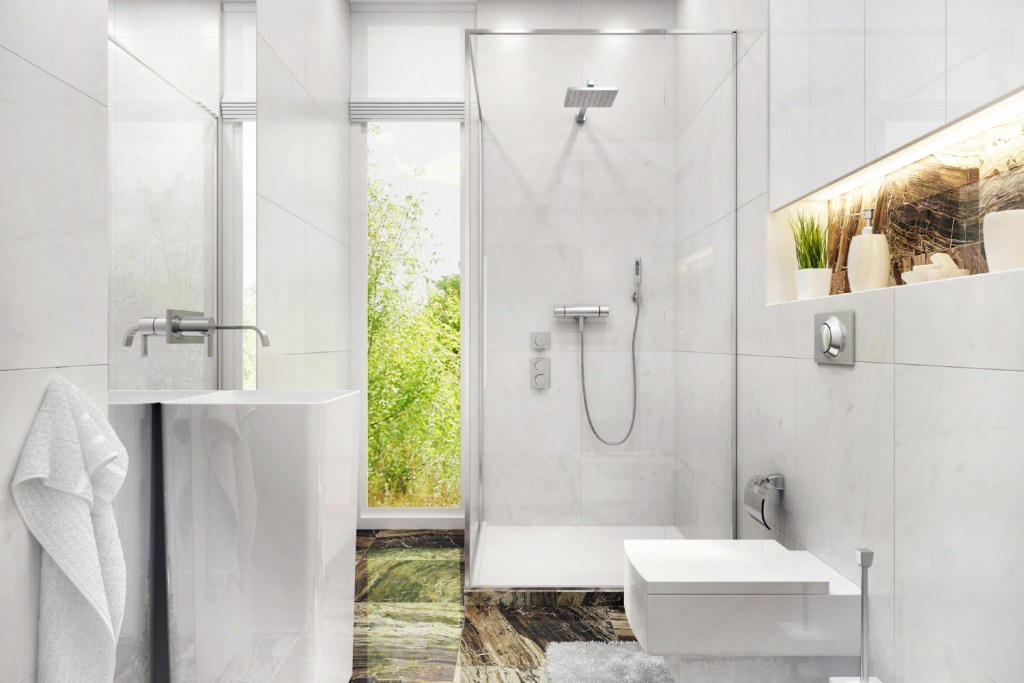 Lighting
Lighting is an easy trick to make a room appear bigger. Track lighting is great for this purpose as you can move the individual bulbs to illuminate any shady areas. Be sure to maximize natural lights as well, so don't cover those windows or skylights with dimming curtains. Instead, maintain your privacy and brightness with frosted windows.
If you don't have much light in the first place, play around with mirrors. Not only do they give the illusion of a larger room, but they also reflect light to keep the whole space illuminated. A mirror is a necessity in the bathroom anyway, so you may as well use it to your advantage.
Utilize walls and corners
To maximize the space that you do have, utilizing empty corners and walls is crucial. Installing small shelving units designed for corners means you can utilize this usually empty space to store extra toilet paper, tissues, and bathroom reading material.
In general, shelves and shelving units add extra storage without taking up square footage, and they make bare walls a little less boring. Further, vertical features draw the eye toward the ceiling which prompts your guests to look at the whole space, not just what's exists at eye level and below.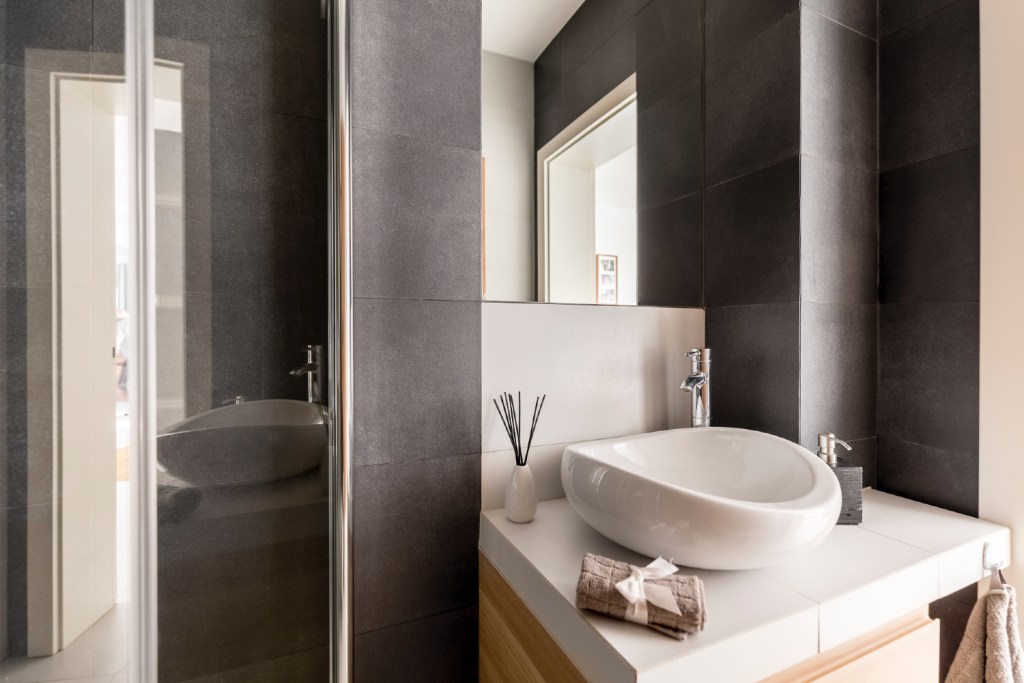 In your search for bathroom design inspiration, you've likely come across endless photos of modern master bathrooms with sprawling double vanities and fully open showers. Though you might not have a bathroom worthy of the cover of Architectural Digest, you can still achieve a stylishly modern look in your small space. With these few tips in mind, you can achieve your dream bathroom and keep some money in your wallet, regardless of square footage.
Editors' Recommendations