Fireplaces are amenities that most homeowners consider a plus — fireplaces offer a cozy warmth that cannot be duplicated; they also create a natural focal point for the room. If you have a fireplace, you probably know that keeping the mantel decor fresh and exciting throughout the year can be challenging. Sure, you can mix up the decorations according to the seasons, but ultimately you need an all-the-time setup to fall back on. If you've been looking for modern mantel decor ideas, you've come to the right place. Keep reading to find out more about our four favorite ideas.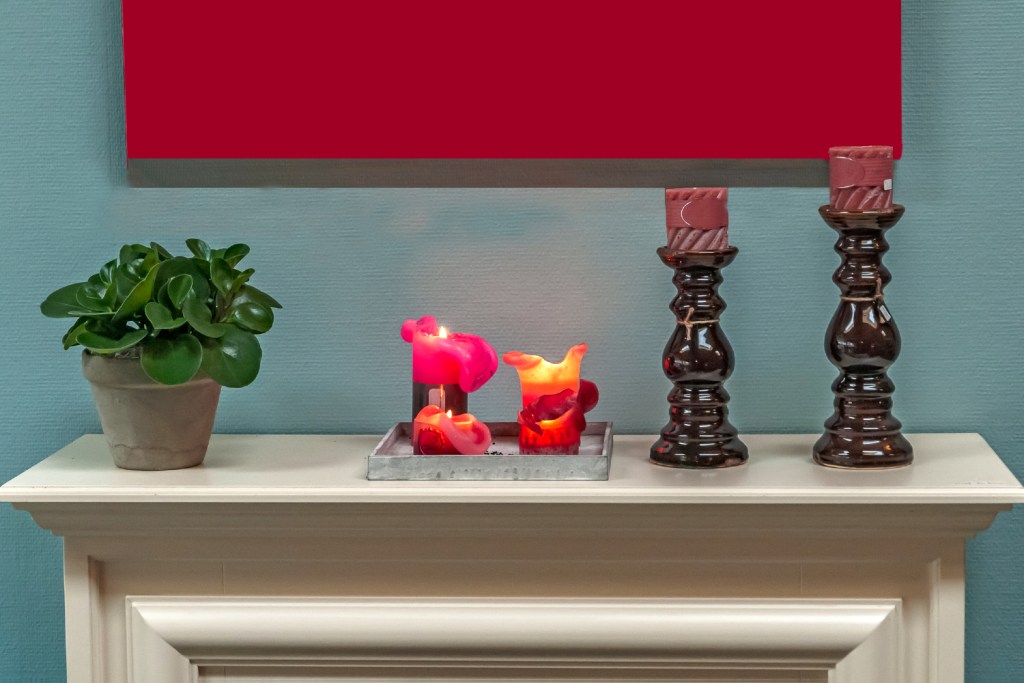 Candles
Candles may not be the first thing that comes to mind when you think modern, but candles are classic for a reason. Candles are classy and timeless, and as long as you use the correct type of candle, they can be the main attraction for your modern mantel decor.
If your modern decor leans minimalist, less is more when it comes to candles. Try placing a few candles on the mantel and balancing out the decor with a plant or mirror. If you don't want to keep an eye on more than one fire at a time, there are some really great battery-powered candles on the market that will give you the same vibe. Battery-powered candles look especially cool if you have a bunch of them, so if you're not going for a minimalist look, use a bunch of candles of all different sizes to round out the look.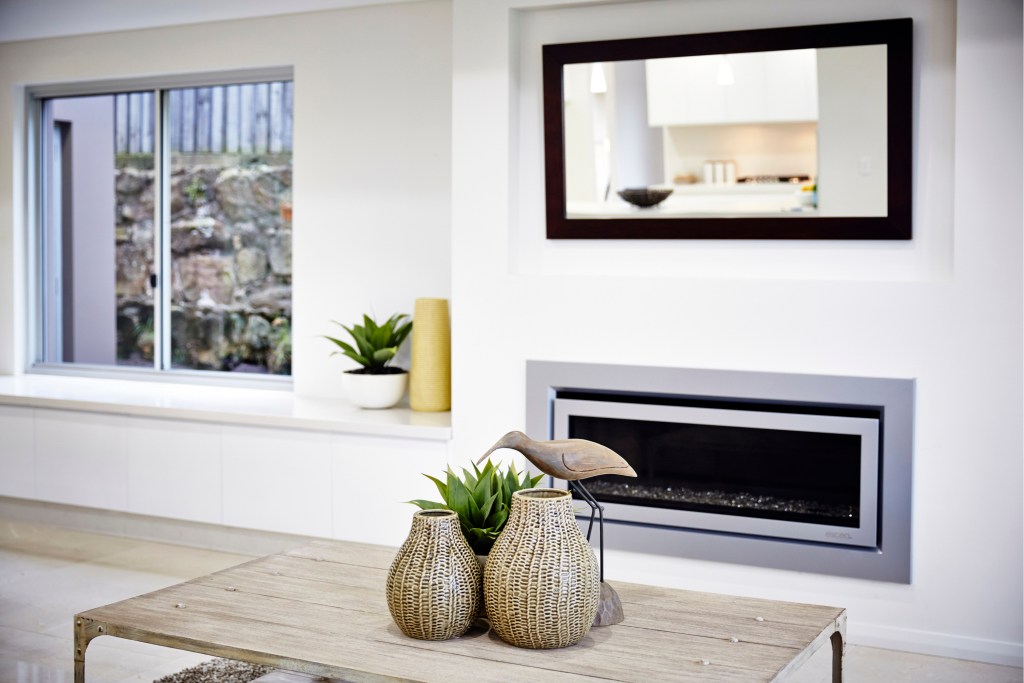 Mirrors
Hanging a mirror over your fireplace is a simple way to decorate your mantel. Mirrors reflect natural light and will therefore make your living room look larger. When considering a mirror for your fireplace, be sure to balance the size of the mirror with the width of the mantel. As a general rule, the mirror should be around two-thirds the width of the mantel.
For a relaxed look, don't worry about hanging the mirror; you can rest it against the wall on the mantel and achieve a modern look. Don't forget to consider different shapes of mirrors and feel free to use more than one mirror — layering mirrors is a very modern aesthetic. As long as you avoid hanging the mirror too high for it to be functional, you should be pleased with the results.
Go boho
One of the most trendy modern styles right now blends with boho (bohemian) which pairs different colors, textures, and patterns with vintage or salvaged items. A fireplace mantel is a great place to display found or collected items, another prominent feature of boho style. Collected bottles paired with a few candles or vintage art will give you a relaxed yet modern look. You can also hang or arrange various textiles in different colors and patterns to achieve a boho look. If you have a macrame wall hanging that you've been unsure what to do with, hang it over the fireplace and pair it with a potted succulent or two. The great thing about boho style decor is that the options are pretty much endless. As long as the result is relaxed and eclectic, you've done well.
Modern art
Nothing will complement your modern decor more than a few pieces of contemporary art on your fireplace mantel. A large canvas painting or photograph above the fireplace will give you a finished yet minimalist look. If you have several small pieces of art, feel free to hang them or layer them to your liking. If the room is basically monochromatic and you need a pop of color, art above the fireplace is a great place to work in a bright color. If you're big on photographs, maps, or watercolors, the mantel is a great place to display your collection. As usual, don't be afraid to complete the look with a plant or a few candles.
A fireplace can be a place to gather and a source of warmth for your family, but decorating the mantel can be challenging. Other than switching it up for the seasons, it can be easy to get forget about the mantel altogether. If your decor is modern, matching the mantel decorations to the rest of the room is crucial to achieving a cohesive look. Mirrors, candles, and art are all classic items used in contemporary decor, and all look great on a fireplace mantel. If you want a unique look, try out some boho ideas. Regardless of the option you choose, we're sure you'll like the results of your new modern fireplace decor.
Editors' Recommendations