Midcentury modern sofas have stayed in favor for a reason — they are elegant, sophisticated, and functional. Depending on where you get one from, they can also hold their value over time if cared for well. It can be difficult to find one that's perfect for you with so many retailers selling them, but a lot depends on how you plan to use one.
If it's a sofa that will sit in a rarely used space, you may opt for certain colors and fabrics that would differ from one that's placed in the living room where family, friends, and pets call home nightly. Once you have that in mind, it comes down to what you're willing to invest. Here are some of our favorite midcentury modern sofas that will fit any budget.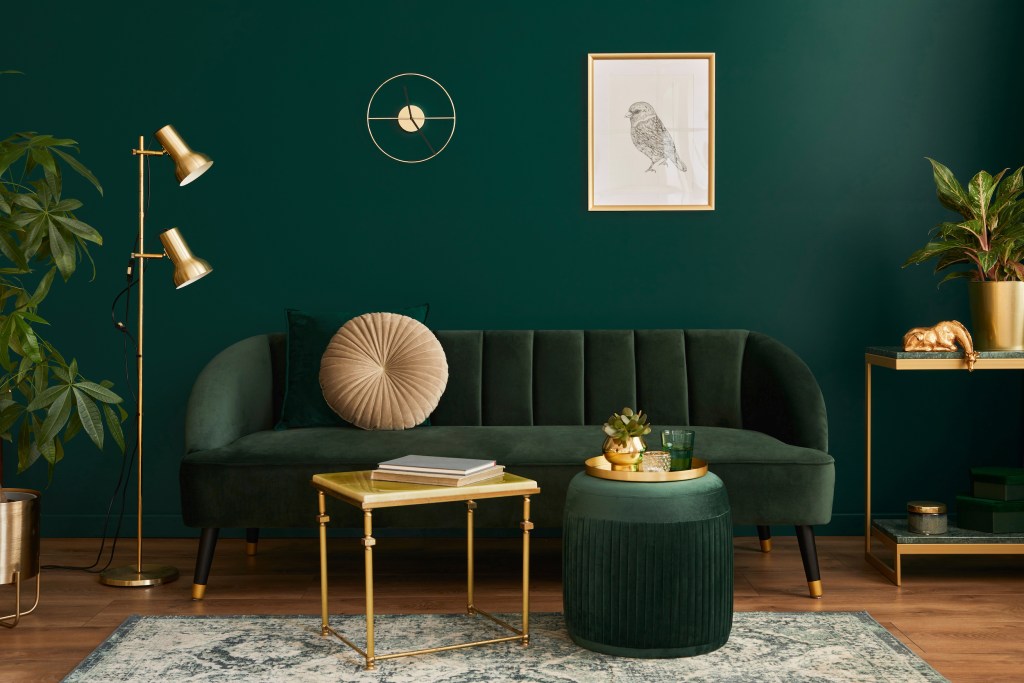 Invest in luxury
If the sky is the limit for your new sofa, we have some options for you. We love Burrow sofas, and the midcentury line is no exception. The is sturdy and you can add to it as you need more space. The hardwood is sustainably sourced and scratch- and stain-resistant, and it holds up to constant use. Hallmarks of the collection include "deeper seats, plush cushions, and top-grain Italian leather," but it comes with a price, starting in the $3,000s.
Another stunning option is from Maiden Home. These custom-order sofas start at $2,900, and it ticks all the boxes of "relaxed modernism at its finest."
More price-conscious sofas
If you're just getting into the midcentury modern style and don't want to break the bank, there are plenty of stylish sofas available to meet your needs. We love this sofa from Overstock. It comes in several color choices (check out the Citrus for a bold splash of color), and at around $1,000, it's a great value for the design.
Another highly rated sofa is the square arm sofa from Wayfair. The midnight color would be gorgeous in a study or formal living room, and the removable seat cushions let you wear it evenly and make the sofa easy to clean. The price point is from $700 to $900 depending on the color you choose, and this one is on sale a few times a year, so keep that in mind when you look.
There are so many colors, styles, and fabric textures you can choose from when it comes to midcentury modern sofas. The clean lines and simplistic design make this sofa style timeless, even though it rose to popularity in the mid-20th century — it is still extremely popular in contemporary interior design. We love the idea of a sofa in a living room, but this design also lends itself to a study bedroom or even on your outdoor patio. The sky is the limit with this stunning design style.
Editors' Recommendations