Marble has become a luxurious addition to many homes, often in the form of countertops or tile. However, this beautiful veined design is great for more than just fancy tile. Today, marble has become a trend all its own. This luxe design is incorporated into everything from fabrics to ceramic pieces, lending homes added sophistication and elegance. If you're interested in participating in this trend, keep reading. We'll cover all the reasons marble has become so popular and how you can use it to decorate your home.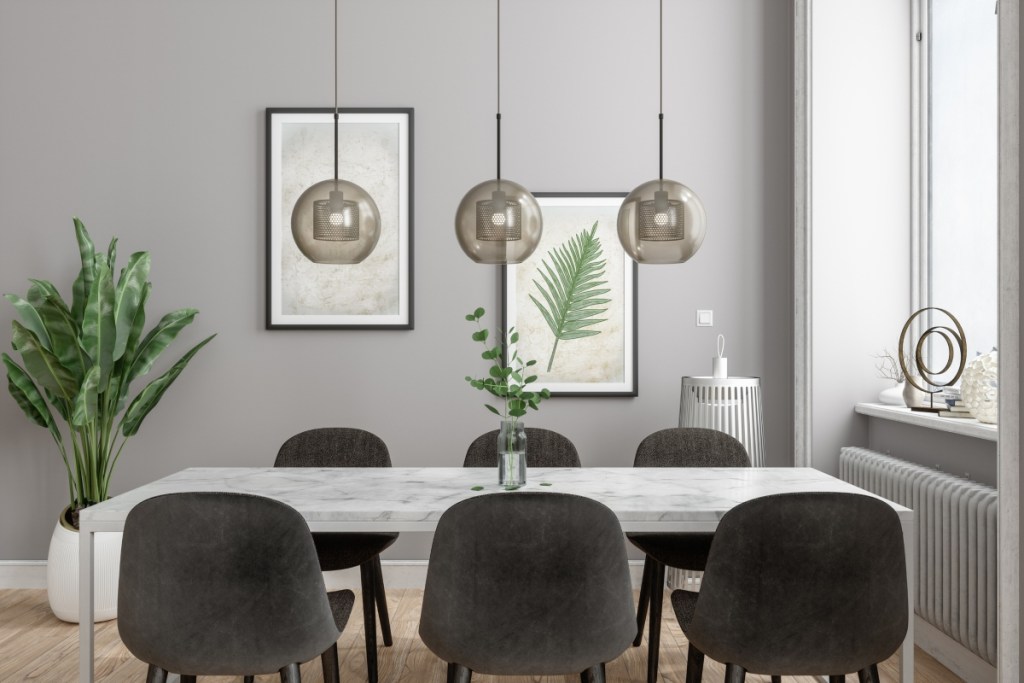 Why marbling has become so popular
Marble patterns have long been renowned for their elegance and grace. The stunning swirls and seemingly fluid pattern has captured the eyes of many designers and homeowners alike throughout the years. Eventually, marble became associated with classy, sophisticated styles, as it was often used in kitchens, bathrooms, and on fireplaces that radiated a sense of elegance. Pairing beautifully with luxe styles, marble adds a touch of opulence to your space.
So, it's no wonder homeowners are falling head over heels for this luxurious trend. Adding marble accents and pieces to your decor can make your home feel exquisite and high-class.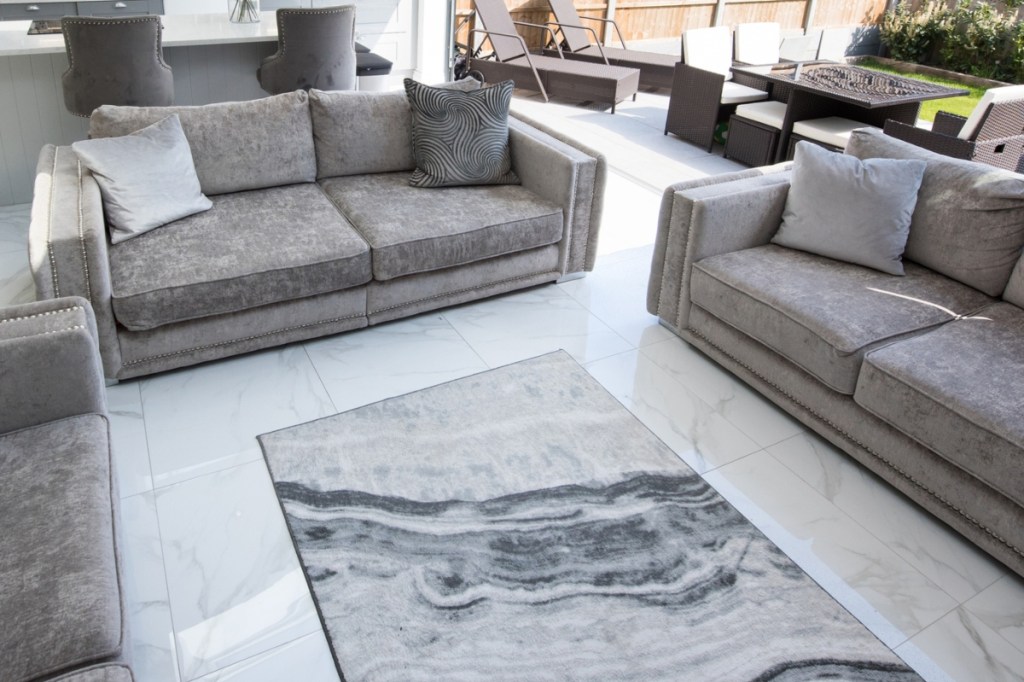 How to incorporate marble into your home
If you love the way marble looks but aren't sure how to incorporate it into your space, look no further. Here are our tips for adding marble to your home in a way that speaks to your style needs.
Use wallpaper and create a feature wall
One way homeowners are hopping on the marble trend is by creating a marble-patterned feature wall. Marble wallpaper is an affordable alternative for people looking to use the pattern in their interior design without breaking the bank. So, why not try it out in your space? Place marble wallpaper on a wall in your room to add some extra appeal.
When it comes to color palette combination, a classy white-and-gray marble can look stunning alongside white or black walls. Since wallpaper is extremely customizable, you can achieve many color combinations based on what you need for your space.
Invest in some marble rugs
Alternatively, a marble-patterned rug can do wonders for your space. Marble rugs have the effect of looking like elegant paint swirls, curated to blend cohesively with your room. They often come with gold accents or deep and rich tones like royal blue, velvety purple, or luxe yellow. Marble rugs are perfect for adding an artistic touch to your room that feels vibrant and inviting. When using marble patterns on your floor, it's best to keep the surrounding furniture minimal in pattern to prevent clashing. Instead, play up the accent colors used in the space. For example, if your rug has gold accents, use gold decor to create a fluid look throughout the room.
Use this pattern on your dishware
Marble is well known for its appearance on ceramics and dishware, and for good reason! Marble patterns look like curated pieces crafted by artists. And depending on where you purchase your decor, they might very well be handmade! However, you don't have to drain your bank account for some luxurious marble dishware pieces. Instead, mass-market options can look just as stunning while also being affordable. Add your marble dishes to your dining table for a classic, timeless look. Or, set up a marble fruit bowl or snack dish on your kitchen counter for an elegant look.
Marble is a beautiful pattern that can bring vibrance and elegance to your space. Try to use this pattern in unique ways, and opt for distinctive color palettes that aren't traditionally associated with this pattern. Have fun experiencing the opulence and luxuriousness of this pattern in your space. Soon, it may become your new favorite trend in home design.
Editors' Recommendations