The open-concept floor plan has been a popular home layout for years. The ability to prepare meals while entertaining or participating in activities taking place in the family room is a major draw for some families. Since few walls act as barriers, natural light can flow through the home, and parents can keep a direct line of sight on small children. But with recent changes to many of our lifestyles, such as working and learning from home, is the open floor plan really the best way to go? If you've been thinking about remodeling or moving, take a look at what experts have to say about open-concept layouts now and in the coming years.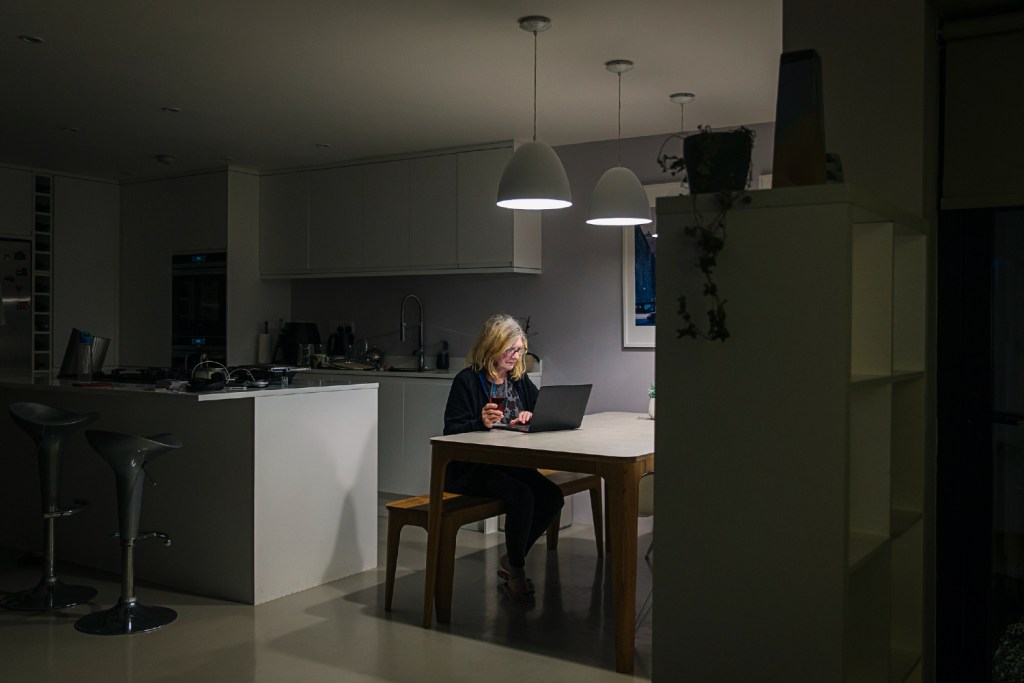 Are people still looking for open-concept homes?
According to Jennifer Tanner, an agent for Warburg Realty,
"People are still looking for open floor plans but hoping for nooks or corner areas where they could comfortably set up a convertible-use area, typically for a desk or even just accent furniture, a great credenza, or a console."
Basically, homeowners are looking for the best of both worlds — an open area so they can experience the togetherness of open floor plans along with areas that allow for privacy.
Generally, most people don't see the need for a formal dining space anymore and would rather have a separate space for an office. Tanner said, "Ideally, these home offices allow privacy and are removed from bedrooms and living rooms to accomplish uninterrupted work and keep those spaces sacred for recreation and rest."
What are the biggest needs when it comes to home flow and functionality?
Eugene Colberg of Colberg Architecture is a Brooklyn-based architect with over 25 years of experience producing award-winning architecture and interiors in the United States and internationally. He said,
"Flow and functionality are important in a home. In terms of functionality, in apartments or townhouses, due to less square footage, spaces must do double or triple duty. Sometimes it's useful to leave them unprogrammed to take on a life of their own. Some people like them tailored and know exactly what they need, such as a home office or a nursery. But oftentimes, open floor plans can be open-ended and 'grown into.'"
So while it seems that open concepts are still highly desirable, the trend is based on what exactly your family needs. Depending on how much space you have, you may want to carve out specific office or classroom space, while other families benefit from allowing a space to fill whatever function is in demand at any particular time.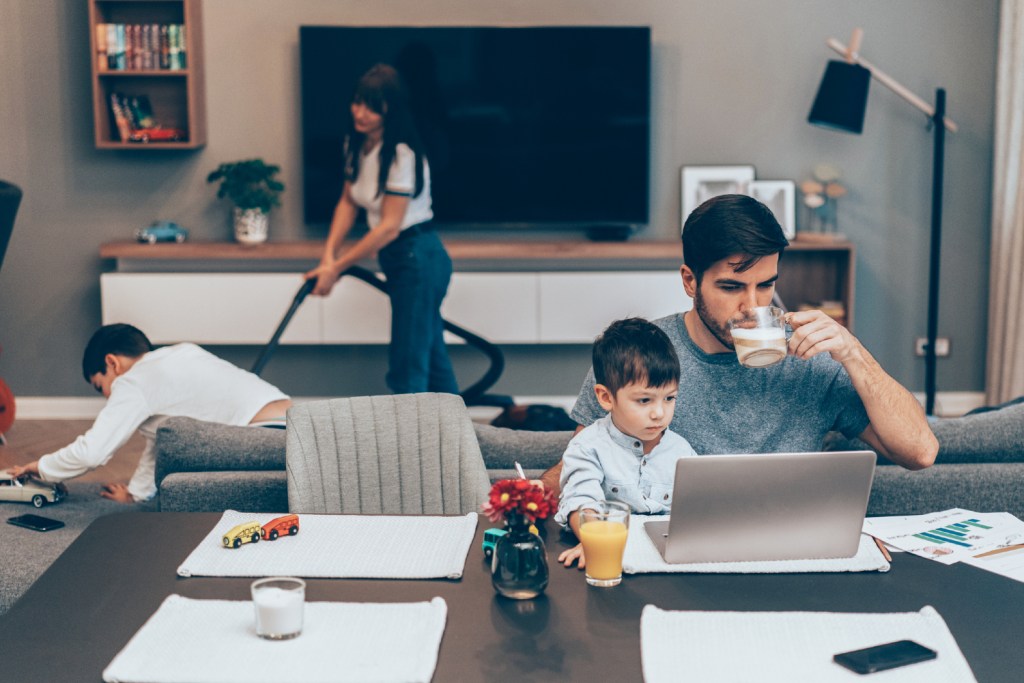 Tips for those who need more enclosed spaces in their open-concept home
If you have an open floor plan but need some private space, there are some things you can do aside from remodeling your entire home or moving. Gerard Splendore, a broker for Warburg Realty, suggests,
"Smart use of room dividers can give homeowners' open floor plans much-needed versatility. Sliding doors or screens provide visual, if not acoustical privacy, that can provide various options for working, relaxing, and entertaining."
If you can't pull off an actual divider, using large pieces of furniture to divide rooms will work. You can also look into desks or tables that hide away when not in use — this way, when the desk is out, everyone in the home knows it is time to work or learn. When work time is over, you can utilize it for different activities or get it out of the way entirely.
Hideaway furniture is especially useful in apartments or townhouses, where space is limited. If you're fortunate enough to have a basement, turning that space into a workspace could be a game-changer. Basements offer the privacy and quiet that many people want for a home office, though they may not work as well for a study space if you need to keep an eye on the kids.
Over the past several months, many families have had to turn their homes into classrooms and offices while still maintaining space to accomplish meal cooking, playtime, and relaxation. If you have a home with an open concept, it can be difficult to set physical boundaries for the privacy and quiet required to work or study, but it can be done. Many homeowners are still seeking the modern feel and flow of open floor plans but are now also looking to incorporate designated areas for homework and business phone calls. Regardless of your current home layout, modifying your space is possible to gain the functionality you need.
Editors' Recommendations