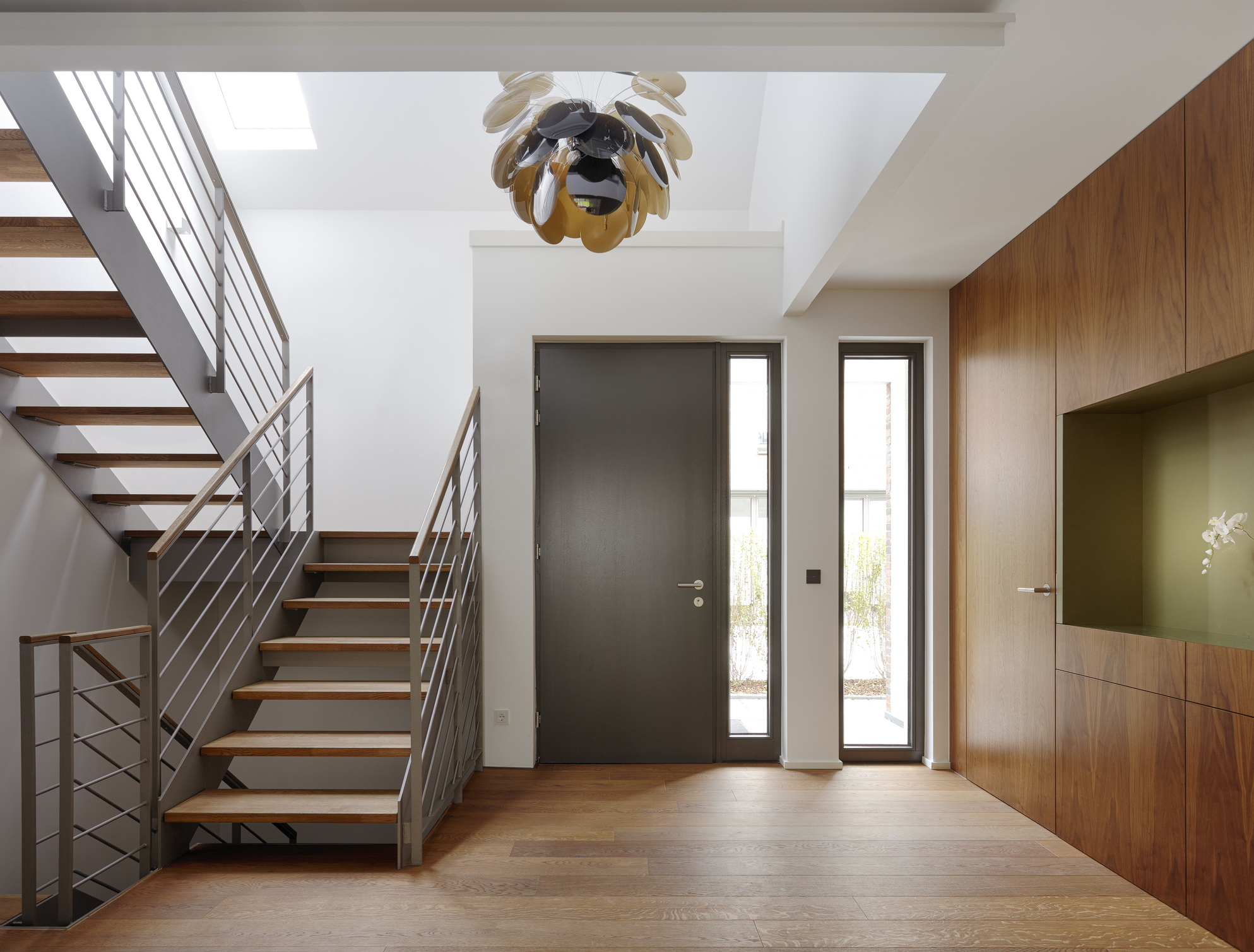 Spend a little time on your entryway to make a great first impression on anyone who steps into your abode. Play around with the space, adding benches, moving around antiques and modern artwork, tossing down different kinds of rugs, even adding small tables, plants, a couple of chairs with pretty pillows, or maybe even other types of seating.
First things first: Choose bold, well-coordinated colors. Let color make the statement within a well-coordinated space. Whether it's the front door, ceiling (a matching door and ceiling color can be a striking look), a rug or chair, or a brilliant piece of artwork, a bold arrangement of color guides the eye into your home and makes a dazzling first impression. Now let's see what we can do to spruce up your entryway.
      If you've got a long entryway, try:
      For a standard size foyer, check out:
All styles are stain-resistant, waterproof, and washable from Ruggable, and each comes with its own sturdy nonslip rug pad. Didn't find a style you like? Choose from various collections like Persian, tribal, Moroccan, Bohemian, abstract, geometric, nautical, animal print, and much more at Ruggable — even Disney themes. Free shipping is available on all orders.
Go for an adventurous piece of artwork or a framed mirror
Give your entrance a sparkling light fixture to highlight the area where you meet and greet guests. Not only will you be able to see your visitors clearly for a proper greeting, but you can also see everything in your purse when searching for keys or phones on your way out the door.
Play with stained-glass options
If you're interested in trying out a piece of stained glass in your foyer, but you're not quite ready for a door panel or window, check out a lamp for your entryway table, a standalone floor lamp with stained-glass lampshade, stained-glass hanging light fixture, or others.
Overall, don't be afraid to play around with color, texture, and style for your best entryway. Solids can mix well with patterns, antiques can be in the same room with modern decor, and some items can reach far outside the present theme and still work. Once you've created the optimal foyer, show us a picture in the comments! We'd love to see what you've done.
Editors' Recommendations