When was the last time you decluttered your makeup? It's fairly common to have old tubes of lipstick, lightly used eyeshadow palettes, and empty bottles of foundation taking up space in your bathroom cabinets or makeup bag.
Compiling excessive amounts of unneeded makeup can be frustrating after a while. No one wants to waste time sifting through makeup supplies to find the right eyeliner or lipstick shade. Keeping old makeup isn't just bad for your bathroom's cleanliness, it can be bad for your health too. Just like food, makeup can expire, and when it does, it becomes more prone to a buildup of bacteria that you can transfer onto your skin.
To live a more tidy lifestyle and keep your belongings clean and safe, you should start decluttering. This doesn't have to be a lengthy process either — with a few tips you can arrange all your makeup in less than an hour.
Throw out anything that has expired
Throw away any opened liquid products after six months and any other items after a year of use. If you can't remember when you purchased an item but are sure it's been a few months, throw it away. It's better to be safe than sorry.
Most makeup supplies have an expiration date written on them, which helps eliminate any confusion around their safety. Go through each item one by one, check the expiration dates, and throw away anything that's past its prime.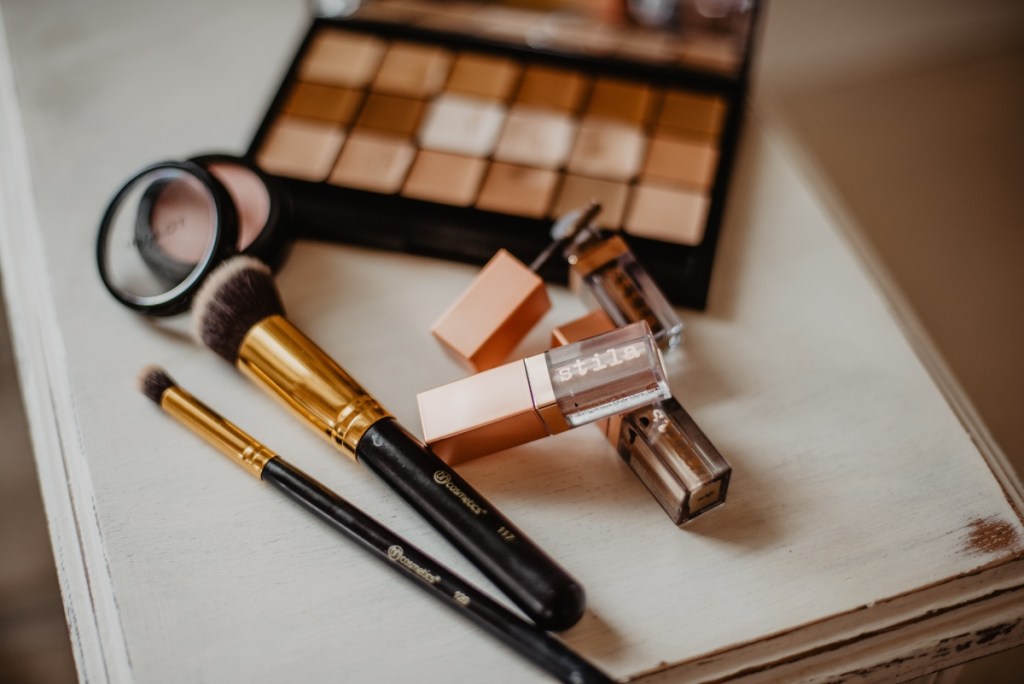 Get rid of anything you won't use
Once you've determined what's expired and what's not, begin sorting through items that you can't or won't use.
What to get rid of:
Broken tools and makeup
Items that you haven't used in the past month or two and don't intend to use
Dirty wipes, cotton balls, and swabs
Unopened makeup
If you find unopened makeup (within the expiration date), consider giving it to a friend or family member who will be more likely to use it. Additionally, pay extra attention to the backs of drawers and cabinets since broken things tend to get shoved into these corners.
Clean and sanitize what's left
Now that you're left with only the items you need and use, it's time to clean up. Bacteria, dust, and dirt can settle on makeup brushes and tools, which can cause infections and breakouts when you use them. Using makeup cleaner or gentle soap and water, be sure to clean:
Brushes
Sponges
Cloths
Organizers
Mirrors
Don't forget to clean any organizational supplies before replacing your makeup and tools back in them. There's no use in cleaning all of your materials if you're just going to store them in dusty bags and bins.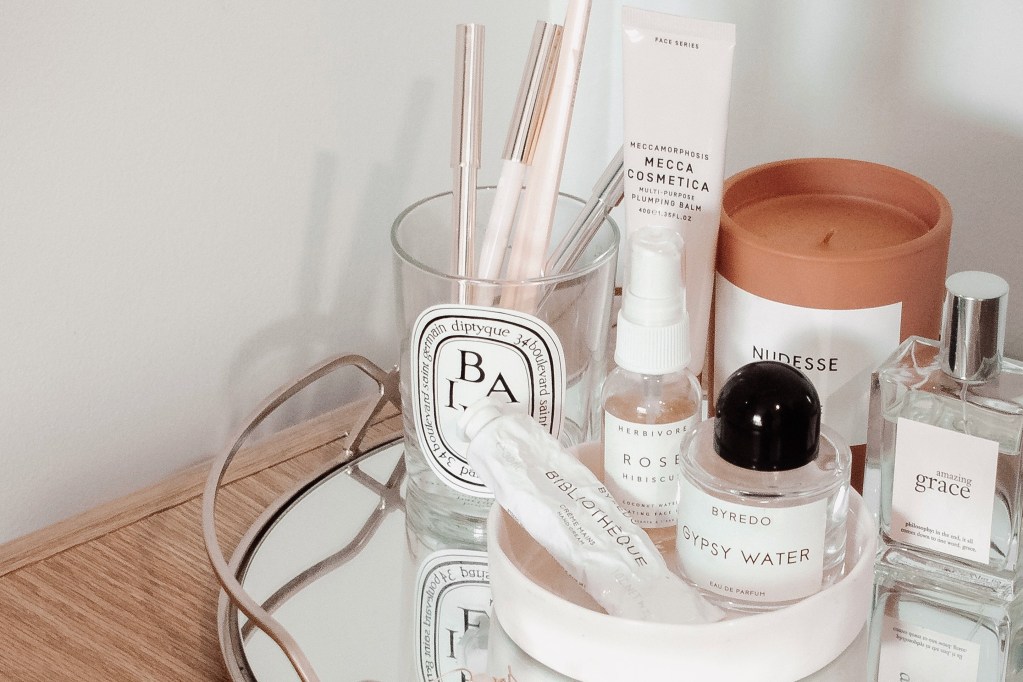 Organize your makeup and supplies
To best organize your space, check out some of these recommendations below.
A small bin
If you have just a few products and tools, a small bin or decorative wicker basket is all you need. To reiterate, this method only works if you have a limited amount of makeup. If not, you will end up with a junk drawer that's just as difficult to sort through every morning. To provide more structure, place a small drawer organizer inside the bin or create sections with small cups or Tupperware bowls to store items together.
A sectional organizer
Sectional organizers like this one from the Masirs are perfect for those with lots of smaller items. Best for holding brushes, lip glosses, mascara, and other small products, this organizer makes it easy to see all of your products at once so you don't have to rifle through a bag every time you need eyeliner.
Stackable organizers
Some organizers are stackable, so you can store more items in a limited space. This organizer by HBlife is a must-have for those with more extensive makeup collections. Similar to the sectional organizers mentioned above, these stackable options provide smaller trays for items like lipstick, eyeliner, and mascara, but they also have spacious drawers to hold tools, eyeshadow palettes, and other larger products.
Organizer trays and stands
For those with a collection worthy of displaying, consider investing in makeup stands. This option by ZPlinrise, for example, is made of sleek glass with gold accents to add a touch of luxury to your vanity. Because these shelves are open, this unit is best for pieces that won't roll off the edge, like perfumes, foundations, and eyelash curlers.
Decluttering your makeup collection is a bothersome chore, but it is well worth the extra effort. Give yourself more peace of mind, and create a tidier space that keeps everything you need in a convenient, easy-to-access place.
Editors' Recommendations