Selecting the best smart speakers isn't always easy. You have many reliable options from major brands like Apple, Amazon, Google, and Sonos. Any one of these companies provides high-quality tech, so making a quick decision may not be that simple. Unless you're a brand loyalist, you may need more info before making a purchase.
Read on for a breakdown of Apple's HomePod mini; Sonos, a reliable, well-known home speaker brand; and Amazon's Echo. Each of these sound systems has its benefits, so you'll want to know what's what about each brand before sinking too much cash into a new home sound system.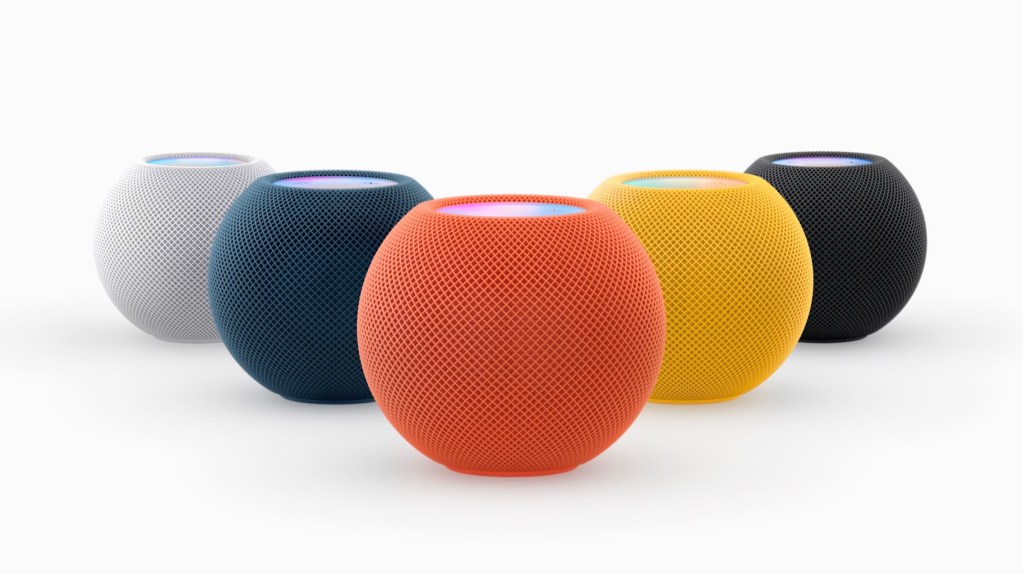 HomePod mini
Personalized listening suggestions automatically appear on your iPhone when you hold it next to the HomePod mini. You don't even have to unlock your phone. Audio features allow for immersive sound with stereo pairing, and the intercom feature lets you take phone calls anywhere HomePods are located.
The full-range driver and dual passive radiators deliver deep bass and crisp high frequencies. A custom acoustic waveguide with a 360-degree sound field and acoustically transparent fabric result in clear audio. The computational audio for real-time tuning keeps your music fresh.
You also get multiroom audio, and Siri can hear you from far away with its four-mic design and integrated AirPlay. Listen to music from Apple, iTunes, your iCloud music library, radio stations, podcasts, news briefs, and third-party music services, too.
System features and requirements
Accessibility features help people with disabilities get the most out of the HomePod. Features include touch accommodations, Siri, VoiceOver, Home app, HomeKit, and intercom transcriptions. Wireless features include direct guest access, the latest 5.0 Bluetooth, Thread, and an Ultra-Wideband chip for device proximity.
System requirements
You'll need a HomePod mini with the latest version of the software. You'll also need a compatible device (see the list below) and 802.11n WiFi internet access. You can use this setup in rooms 32 degrees to 95 degrees F with 5% to 90% noncondensing relative humidity (including the bathroom). It's been tested up to 10,000 feet (3,000 meters) of operating altitude, too.
Compatibility
For the iPhone:
iPhone 13 (all series)
iPhone 12 (all series)
iPhone 11 (all series)
iPhone XS (all series)
iPhone 8 and 8 Plus
iPhone 7 and 7 Plus
iPhone 6s and 6s Plus
iPhone SE ( 1st and 2nd generation)
For the iPad:
12.9-, 11-, 10.5-, and 9.7-inch iPad Pro
iPad (5th-9th generation)
iPad Air (2nd-4th generation)
iPad mini (4th-6th generation)
HomePod mini and the environment
The HomePod mini is made with eco-conscious materials, including 99% recycled rare-earth elements and 35% recycled plastic in multiple components. Plus, smarter chemistry results in mercury-, BFR-, PVC-, and beryllium-free construction, while its responsible packaging uses 100% virgin wood fiber from responsibly managed forests. The HomePod also earns an Energy Star certification for its efficiency.
Sonos
With its experts in acoustics and engineering, Sonos designs its speakers from the inside out, combining custom woofers and tweeters with proprietary tech. Setup is a breeze: Just plug it in, download the Sonos app on your mobile device, and follow the onscreen instructions. You'll soon be streaming music, shows, and more. Manage your system from any room. Browse radio, podcasts, and audiobooks, adjust volume, sync speakers, set custom alarms, and more.
Connect to WiFi wirelessly or hardwire your speaker to your router. Stream music over your network quickly and effortlessly — no lag here. Elevate your network extension and improve connections for larger systems and homes with Boost. Use Bluetooth with Move and Roam when you're away from home or off WiFi.
Add streaming services to the app to set the mood for any speaker's ambiance. Connect home theater to your TV for the clearest sound — no more missed dialogue for you. Unlike a lot of other brands, Sonos doesn't compromise on sound with its smaller Bluetooth speakers. The brand's Trueplay tuning allows speaker microphones to detect what you're playing and adapt EQ for an elevated listening experience.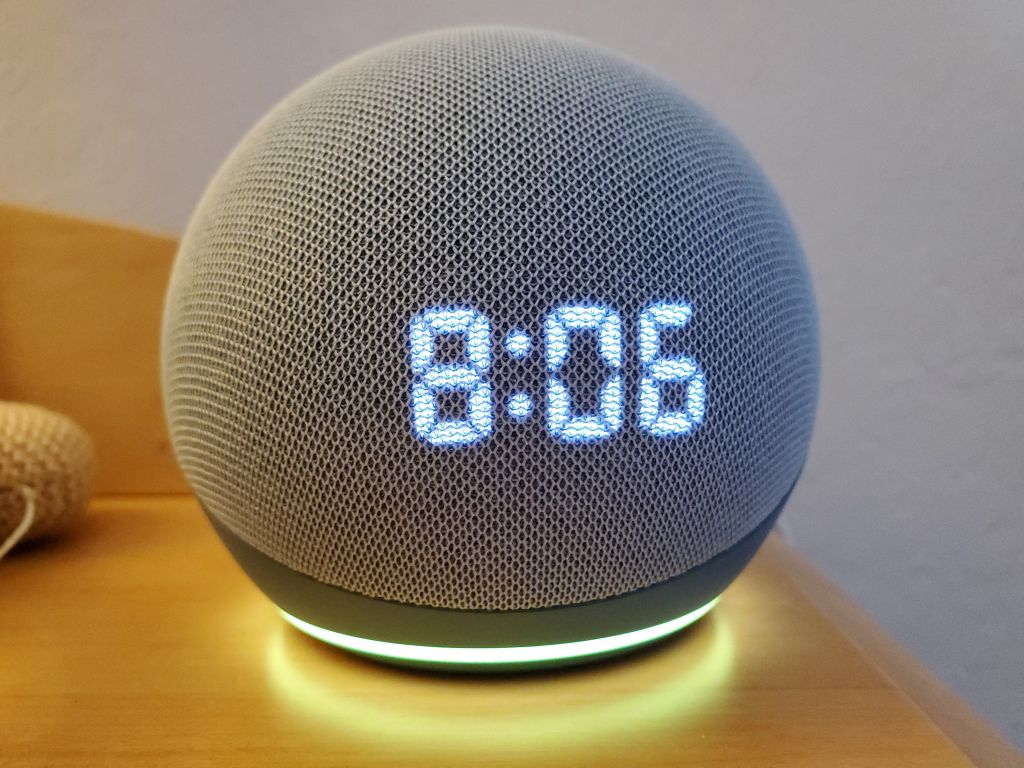 Echo
Stay connected with the Amazon Echo's hands-free calling and device connectivity in multiple rooms. Echo is a built-in smart-home hub with a simple setup for lights, plugs, sensors, locks, and Ring Smart Lighting. Just ask Alexa to discover your devices. You can also protect your home with Alexa Guard, which uses the app to send mobile alerts for smoke alarms and broken glass. Guard Plus protects your home with an Emergency Helpline accessible via voice call.
Stream songs from Amazon Music, Apple Music, Spotify, SiriusXM, and more with voice control. Plus, you can listen to radio stations, podcasts, and Audible audiobooks. Fill your home with sound using stereo pairs of Echo Dots. You can even sync it with Fire TV devices for your home theater audio.
Echo includes multiple layers of privacy protections and controls, including a microphone off button that disconnects microphones.
Echo and the environment
Low Power Mode reduces Echo's energy consumption when idle, and the Alexa app's Energy Dashboard displays energy usage for select Echo and Alexa-connected devices. Echo is made from 50% post-consumer recycled plastics, 100% post-consumer recycled fabric, and 100% recycled die-cast aluminum. Plus, its packaged in 99% wood fiber-based materials from responsibly managed forests or recycled sources.
All three of these brands would be welcome additions to your home. Evaluate your needs and existing technology:
Would you like a speaker that's completely in sync with your iPhone?
Are you looking for small Bluetooth speakers that still pack a punch?
Do you want your speakers to be part of a much bigger smart home system?
How important are environmental concerns for you?
Once you've answered those questions, your choice will be clear. Whatever you choose, all three products have a lot to offer.
Editors' Recommendations