A smart thermostat keeps your home at just the right temperature during those brisk fall days. They're connected to your heating devices or systems and constantly monitor the air inside, shutting off when the optimal temperature is reached. You also save on energy use by setting the thermostat to turn on only at certain times of the day or night. Here are some smart thermostats we recommend for the cold months.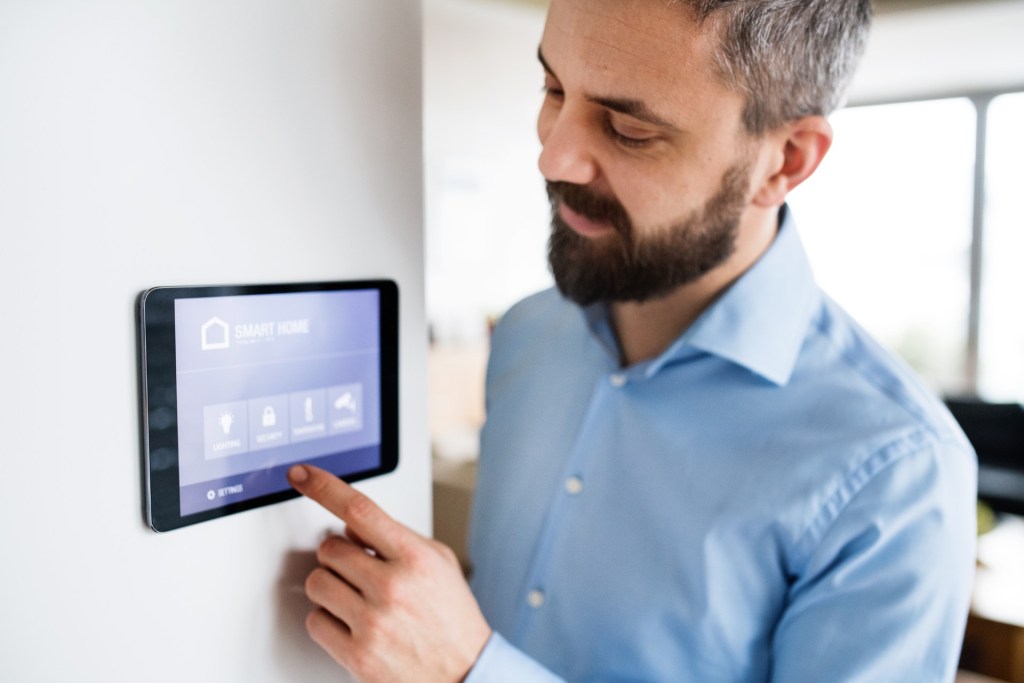 How do I install a smart thermostat?
Most smart thermostats come with pretty thorough instructions. They will include steps on how to remove your old thermostat and how to safely install the new one. If your system is fragile or very old, we suggest calling your local electrician or HVAC specialist.
It might be best to let them handle the situation just in case one mistake turns into a financial loss. But not to worry — most smart thermostats are very easy to install. Consumer Reports advises, "Make sure your thermostat is compatible with your system and wiring."
How do I know if a smart thermostat works with my HVAC system?
Keep in mind that most smart thermostats work with conventional furnaces and central electric systems that pump air through ducts. Before finalizing a purchase, however, make sure the one you want is actually compatible with your HVAC system(s). Unfortunately, some systems will not work with smart thermostats and only work with the thermostat you currently have.
It also depends on your system's electrical wiring, which will dictate which thermostat is compatible with your heating or cooling. Additionally, some smart thermostats are specifically designed for free-standing units. In this case, installation just requires you to press a few buttons.
The Honeywell Home T9 to heat more than one room
If you need a smart thermostat to maintain different rooms in the house, this one is a good contender, suggests Bob Vila. This works for heating systems other than an electric baseboard heater that runs on 120 to 240 volts, a dual fuel system, or a millivolt system. It connects to your home Wi-Fi and with Google Assistant or Amazon Alexa.
Control any room in the house with your smartphone, thanks to this thermostat's wide range and online capability. It's available in an inconspicuous white for just $199.99 — a standard price for an impressive thermostat.
The Bosch Connected Control BCC100 for the best touch display
This model has a large 5-inch display screen, making operation so easy and simple that anyone in the home can adjust the settings as needed. The thermostat connects to your HVAC system through a mobile app. It's compatible with the majority of 24 volt HVAC systems and automatically shuts on or off when you're out of the house.
It's one of the easiest thermostats to install, and Bosch even provides some instruction videos online to make it extra user friendly. For about $145, you can install this convenient thermostat on your wall ASAP.
The ecobee4 Smart Thermostat for Alexa and Homekit users
The ecobee thermostat has a built-in Alexa and is compatible with HomeKit, SmartThings, IFTTT, and other popular voice control softwares. So beyond temperature control, you can ask your thermostat to list off today's news, play classical music, or even set a timer. See the product manual for a full list of possible functions.
This thermostat is compatible with many home HVAC systems and comes with additional accessories if your existing thermostat is out-of-date. At just $242, it's a reasonable price for a voice-operated, all-inclusive thermostat that installs in just half an hour.
The Sensibo Air for free-standing AC units
If you have an air conditioner or heat pump that works with a remote control, the Sensibo Air is a practical add-on. You'll be able to control the heating or cooling system from anywhere as well as experience a convenient shut-off feature without doing any work, as they say on their site. This thermostat is compatible with Amazon Alexa, Siri, and Google Assistant.
One kit is $99 with a discount, but we recommend the customizable family kit starting from $356 if you have multiple air conditioning units throughout the home.
The Google Nest Learning Thermostat for its versatility
This thermostat provides lots of useful features like monitoring your energy use, operating with any smart device, turning off automatically when you get out the door, and learning your family's routine to create a custom heating/cooling schedule. To encourage eco-friendly habits in the family, a green leaf pops up when an energy-saving temperature is set.
Integrate your systems even further by purchasing the compatible temperature sensor if you want an exact temperature setting. Moreover, if you already have an Echo Dot, you can control the thermostat using Amazon Alexa.
Otherwise, for roughly $245, you can get this pocket-sized thermostat in seven colors including stainless-steel, black, brass, copper, mirror black, polished steel, and white.
Saving energy is an attainable goal when you have a smart thermostat. Besides going green, a smart thermostat will help your home stay at a perfect temperature during chilly days and snowy nights. Remember to first double check if the smart thermostat you want is compatible with your current heating system. If you're unsure, a technician is only a phone call away, but we hope you found the right thermostat to keep your home comfortable on our list.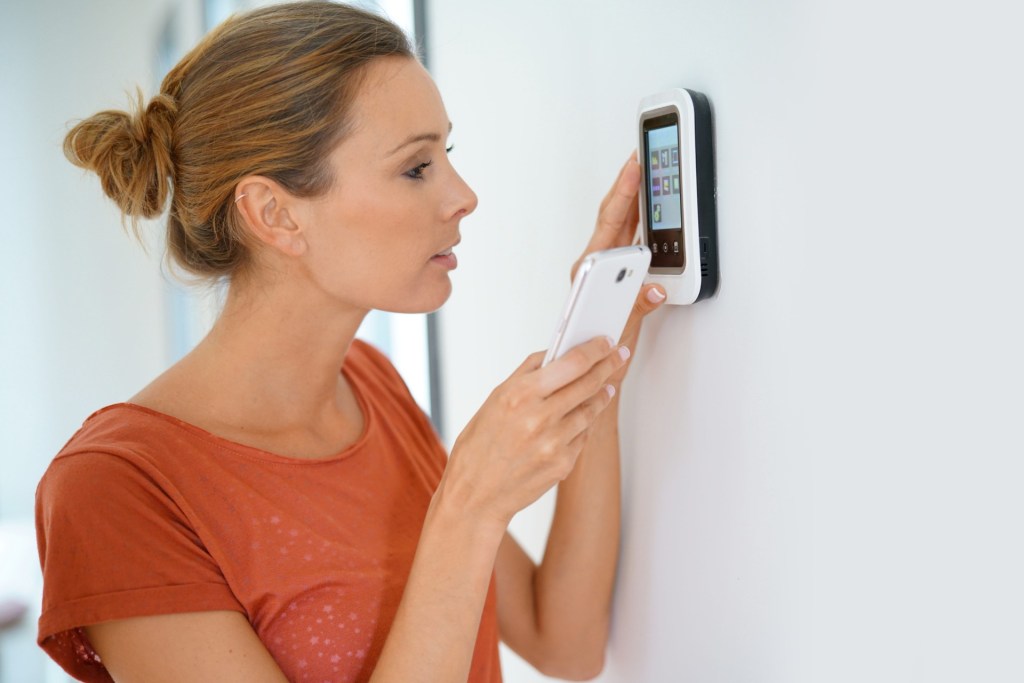 Want more? Read this electrical safety checklist before your next DIY/ home project.
Editors' Recommendations