Make everyone at the airport's security checkpoint jealous when they see your stylish, high-fashion leather duffel bag. Let that thick cowhide protect your belongings as it weathers into an epic reminder of the hundreds of weekend adventures you two have shared. Let the journey begin with our curated selections.
Weekender bags are made of leather for fashion, durability, and convenience. The opening of a proper leather duffel bag must allow you to see all of its content quickly and have a few inner compartments for toiletries, documents, and personal items. A good quality liner is basic to both protect your clothes and the bag itself. Pick your favorite out of our top suggestions.
KPL Vintage Leather Duffel Bag
Best overall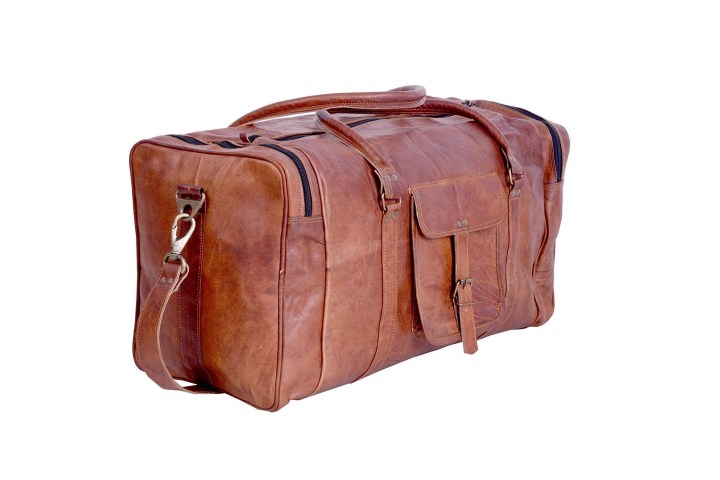 For the rustic traveler in you, the KPL Vintage Leather Duffel Bag is a great style of weekend luggage. Carry-on friendly and approved for overhead compartments in most airplanes, this full-grain, leather-crafted artisan creation was made with ultimate care. Perfect for gym, conference, and work-related travel. Premium YKK Zippers assure you smooth access.
Seyfocnia Leather Duffel Bag
Best budget leather duffel bag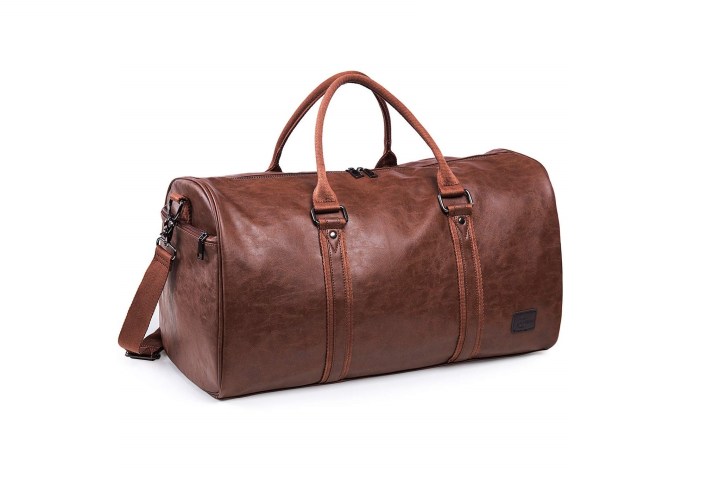 If you are looking for a stylish travel solution that won't break the bank, the Seyfocnia Leather Duffel Bag is a TSA-friendly model that is also good for daily use. Featuring a classic long duffel design and a shoe compartment to keep your clothes clean, this bag elevates your style without sinking your wallet.
Aaron Leather Travel Duffle Bag
Best looking leather duffel bag
Make a movie entrance to the flight terminal with the Aaron Leather Duffle Bag, the most stylish of our collection. Pure elegance stitched by world-class craftsmen, this Buffalo leather bag has a classy and vintage look that sets you apart. Handmade from tip to tip, you can be sure the looks match the durable construction. Make of this leather duffel bag your lifetime travel companion. The jet setter in the next seat might ask you where you got it. Feel free to send them our way.
There is only one way to travel nowadays: Stress-free and in style. Maybe you can't control weather delays or overbooked flights, but with the right leather duffel bag from our list, you can always have everything you need at hand. Take a look at our carefully considered leather duffel bad selection and be ready for that next travel adventure.
Editors' Recommendations