Your porch is in for a refresh, and what better way to honor spring and summer seasons than to incorporate those elements into your porch design. It's more than just colors (although who doesn't love spring colors!). It's practically a state of mind.
Here's how you can incorporate the feeling of the seasons into your porch through more than merely color. You'll have a space that feels great and offers you a beautiful outdoor area to enjoy everything that spring and summer have to offer while preparing for fall and winter like a champ. Here's what you need to know.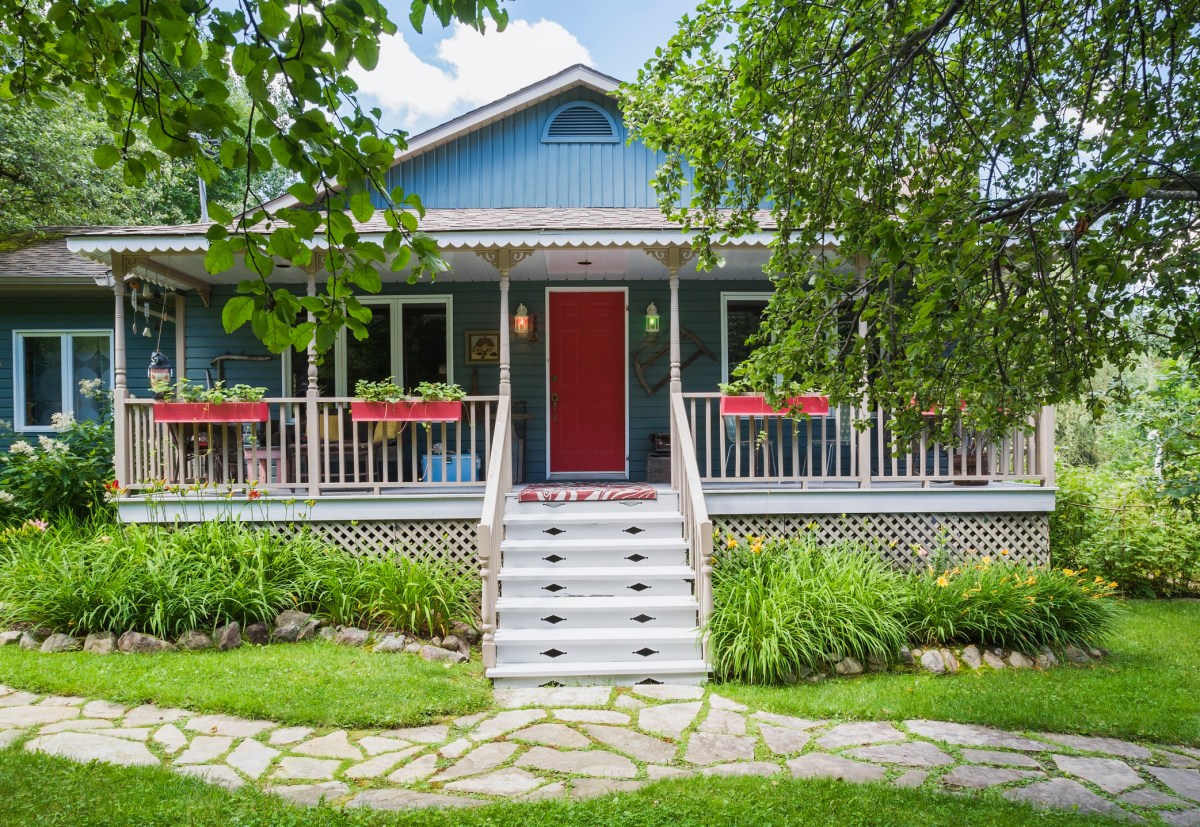 Use color
Of course, we're going to talk about color. Spring and summer are all about color, and luckily, you can incorporate that color into a variety of your porch elements without investing in all-new furniture.
One way to dramatically refresh the look of your porch is by changing out pillows. The delicate colors of spring — think pastel pinks, blues, and greens — can honor the changing seasons, while bright whites or bold, bright colors pay homage to summer's showy flowers.
You might also try adding a rug to the space or cleaning off the pillows and rugs you already have. You'd be surprised what color a pressure washer can reveal again.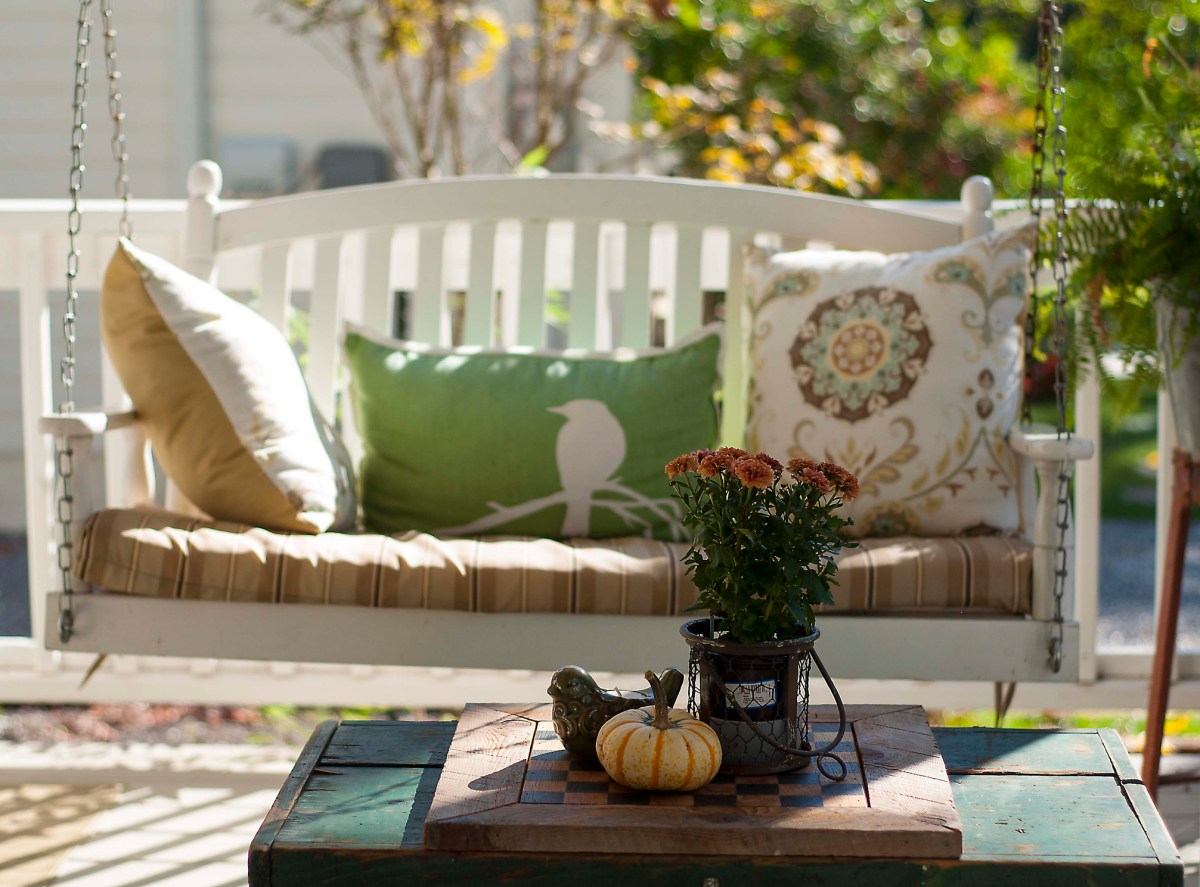 Create layers
A luxe-feeling porch uses strategic layers to add comfort and usability. Building up your pillows and maybe a throw for those cooler spring nights instantly turns your cheap outdoor furniture into something showstopping, says Pottery Barn.
From there, add in glass containers to hold candles or lights, a rug to feel nice underneath your feet, and some side tables for holding drinks. Fresh (or fake) flowers and plants help bridge the transition between outside and inside.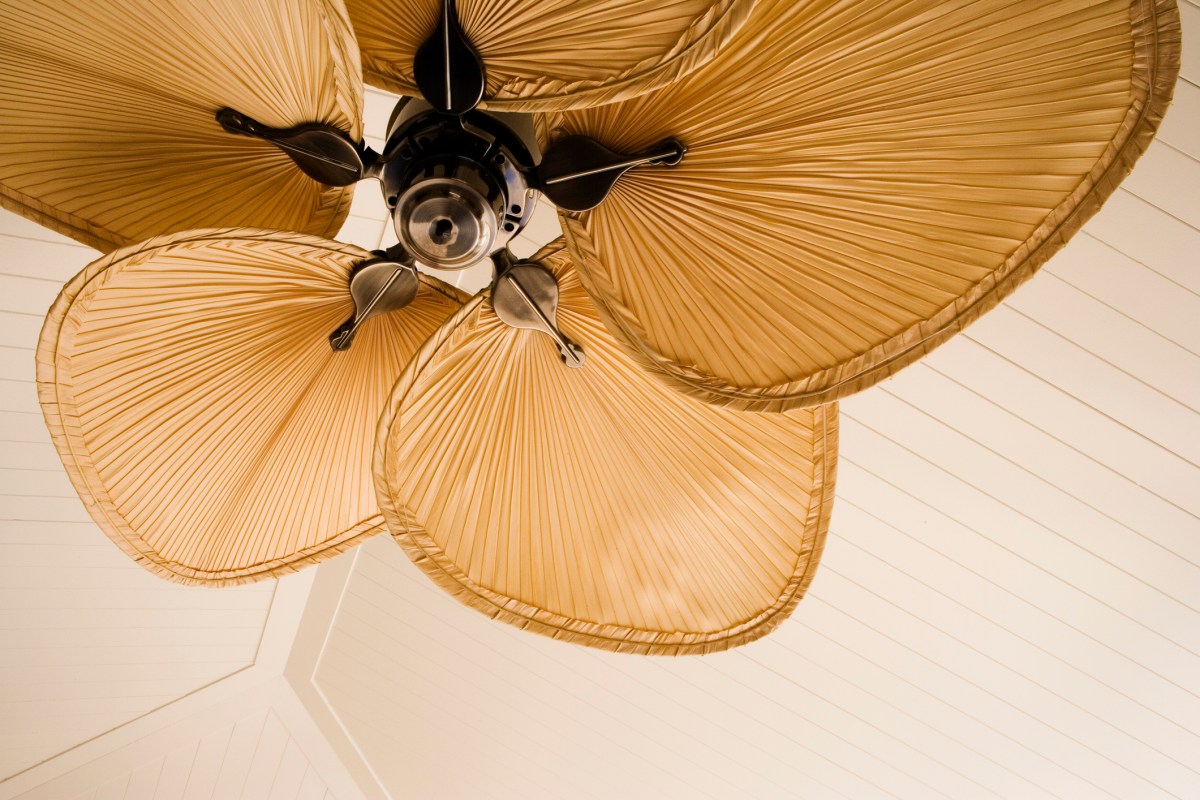 Add a ceiling fan
Outdoor ceiling fans help with two different problems. First, when it's sweltering outside, a fan can create an instant and constant breeze to help you stay comfortable and extend the life of your porch deep into summer, as stated by Tractor Supply.
Second, not all bugs are strong fliers. In fact, bugs like gnats and the most dreaded summer insect, the mosquito, have a difficult time flying in a breeze. A porch fan helps discourage those troublesome insects and keeps you more comfortable outside.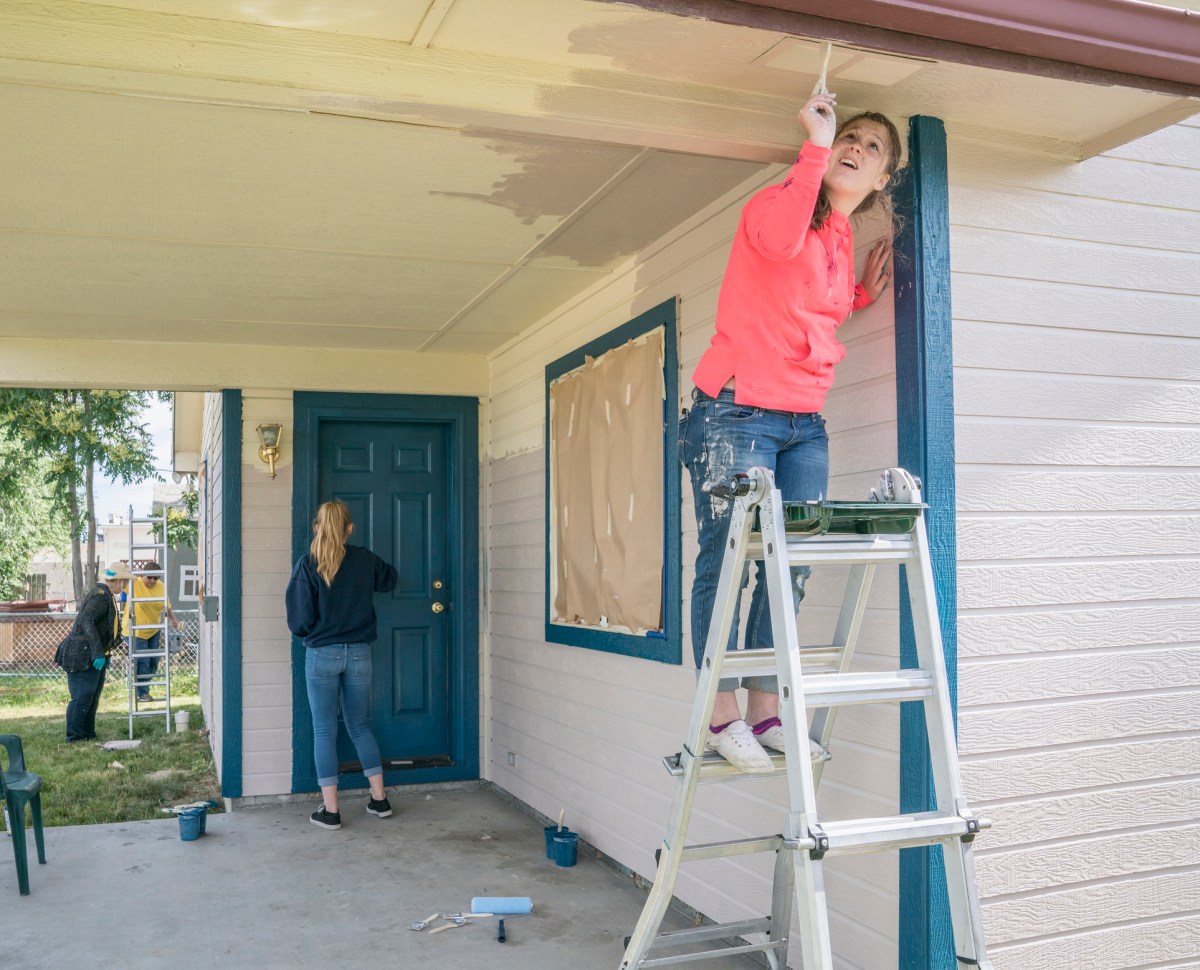 Paint your ceiling
There's a classic design color called Haint Blue, and it's a big deal for ceilings. It instantly brightens the porch space while helping keep away the dinginess that white ceilings get outdoors. Plus, it's the perfect spring color.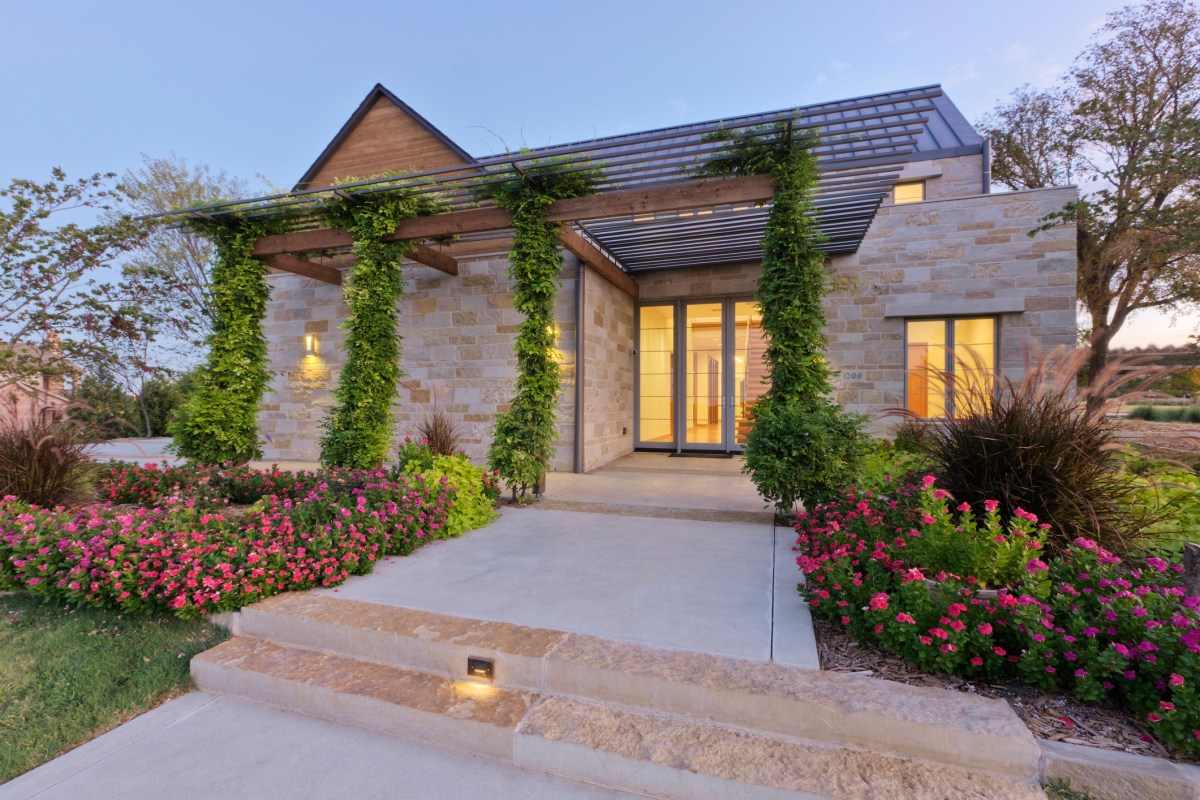 Add moss
Moss is a long-lasting big of green that can decorate everything from planters to wreaths to arrangements. It's soft and doesn't require much care, but it brings a distinctive earthiness to your porch decor, as stated by Gardening Know How. As cut blooms die, the moss keeps your porch looking verdant until you replace it.
Wash your porch
Cleaning your porch off can go a long way to getting it spring and summer-ready. It can reveal the true colors of your outdoor rug. It gets rid of winter grime on the ceiling and floor, as well as making porch furniture look less like a haunted house and more inviting.
If you have access to a pressure washer, that can make your job a lot easier. If you can't use a pressure washer, a simple hose or even just a plain mop and some cleaning wipes will do. Don't forget to clean nooks and crannies and look up to get around your ceiling fan.
Repaint to brighten
If your furniture, accessories, or even the porch floor are looking a bit tired, a fresh coat of paint can do wonders. White is almost always in season, but you don't have to stop there. Blues, greens, or light grays are always in style, while pink or red can provide a pop of color — nothing like a bright yellow vase to get you in the mood for spring instantly.
If you're painting your porch floor, consider painting on a "rug." It's low-maintenance and helps tie the space together if you don't want to use outdoor fabric. You can get a stencil to create a design or just paint a shape where a rug would generally go.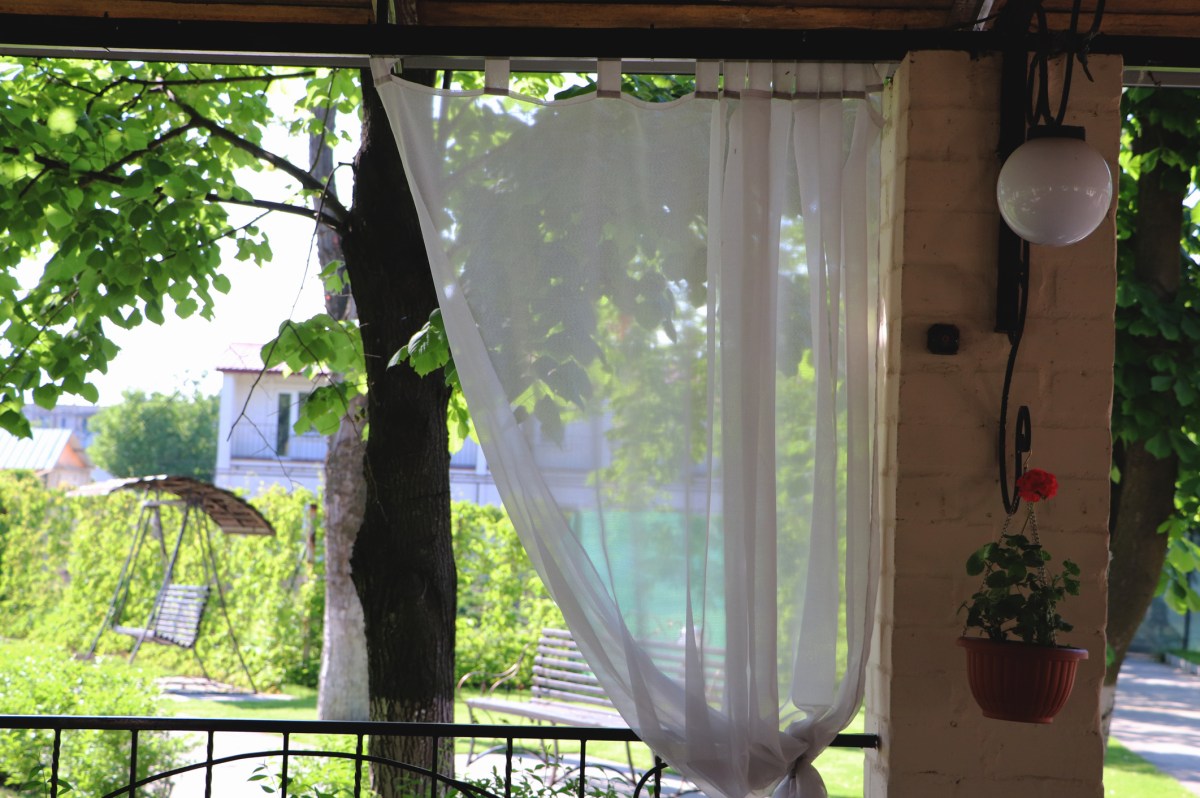 Use curtains
Well-placed outdoor curtains can help provide some privacy from your neighbors or even section off a special space for morning coffee. Place them around your outdoor sofa for an intimate feeling, or use them to create different porch rooms on a large porch.
Stick with really light and airy fabrics to keep in line with the feeling of spring and summer. Washable fabrics are a must, of course, and use simple attachment methods, so you don't have trouble taking them down to clean.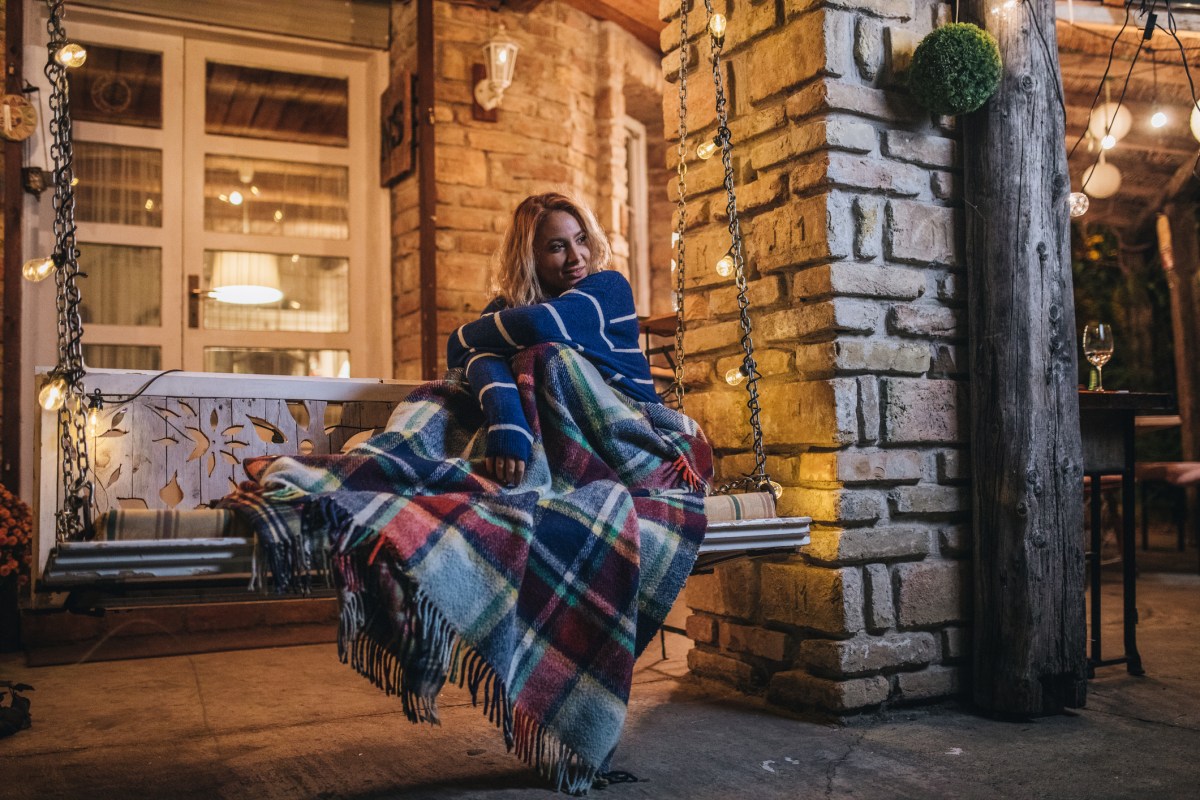 Add accent lighting
Tiki torches in potted planters are a great way to get some extra ambiance. You could also add electric candles on a timer to help bring the mood around as the sun goes down. Twinkle lights draped across the ceiling also help take your porch from day to night and celebrate the arrival of fireflies and long, starry evenings outside.
American National states that using accent lighting can provide beauty, safety and guidance.
Using the seasons to inspire
Maintaining your porch by cleaning and applying fresh paint also helps your porch over weather during fall and winter. The preparation gets easier each season as you keep up with it. Bringing colors into play helps get you in the mood for spring and summer, and it makes your porch a living place.
The biggest thing to consider is how to use the porch to gently transition from the outdoors to the interior and vice versa. This outdoor space could almost be its own room if designed well enough to spend time eating and visiting.
Thoughtful elements like color and the use of lights or fans make it comfortable year-round, so be sure you add those little touches. You don't have to abandon your porch during the humid summer days or cold spring nights. The right touches will make your outdoor experience just right no matter the season and with all its colors.
Editors' Recommendations