The benefits of spending time outdoors include increased vitamin D levels, a rise in physical activity, greater concentration levels, and more overall happiness. With some nice patio furniture cushions, you can promote more outdoor time for you and your family to share and enjoy.
When your patio cushions are no longer comfortable or attractive, this discourages you from spending time outdoors. But being in contact with nature is a relaxing activity that supports good health and an active lifestyle. Restore the charm of your backyard with new patio cushions that are good-looking and plushy, so you can start to spend time enjoying fresh air again in the company of friends and family. Let's take a look at our favorites.
Greendale Home Deep Seat Cushion Set
Best overall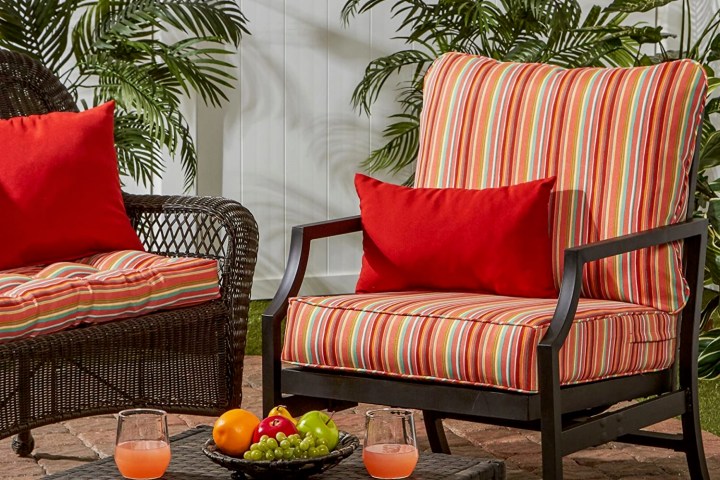 With stunning design and vibrant colors, the Greendale Home Deep Set includes one seat cushion and one back cushion to bring back the brightness of outdoor life to your home. Enjoy more meals al fresco, refreshing beverages, and lounge time with these overstuffed cushions that are extra-comfortable and long-lasting. These stain-, fade-, and water-resistant covers can withstand the elements to keep your patio furniture beautiful for years to come.
Pillow Perfect Indoor/Outdoor Bench Cushion
Best bench cushion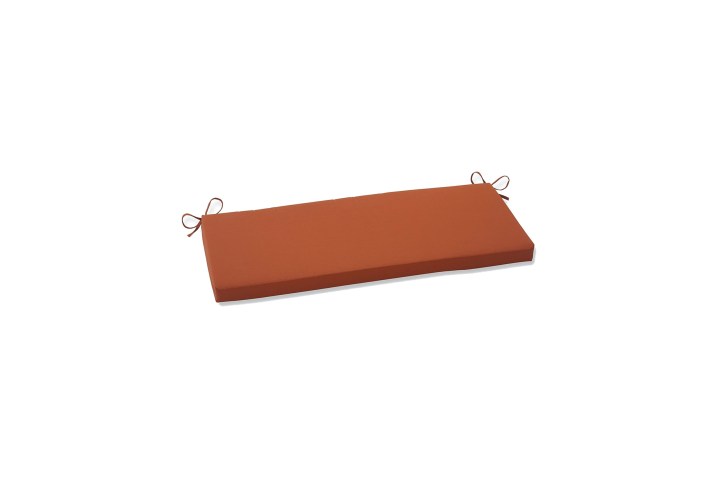 Make your outdoor bench comfortable for guests to enjoy great conversations with the Pillow Perfect Indoor/Outdoor Bench Cushion. Made from 100% polyester, this cushion is weather resistant and will not fade with the sunlight. With convenient ties to keep in place, this cushion is both beautiful and functional.
Quality Outdoor Living Loveseat Cushion
Best loveseat cushion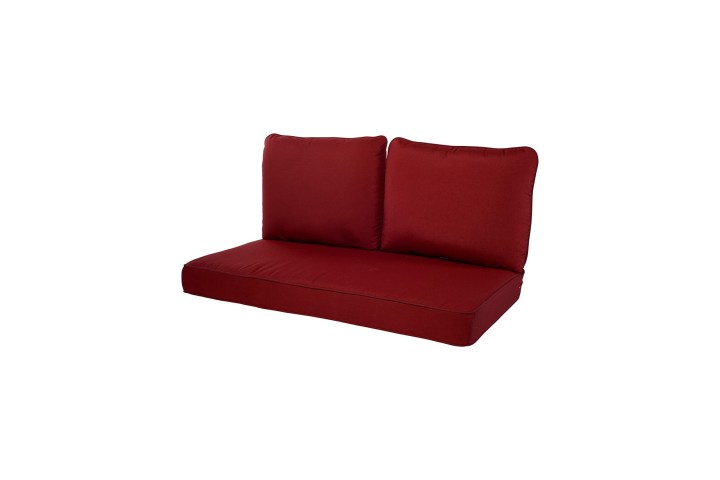 The Quality Outdoor Living Loveseat Cushion is a three-piece set that includes two back cushions and a single seat cushion with polyurethane foam padding for long-lasting comfort. With Olefin fabric covers that are weather resistant, your cushions will stay looking great and resist mold. They can be cleaned with simple spot cleaning and air dried to effortlessly maintain their great appearance.
Complete your backyard living space and enjoy the benefits of an outdoorsy lifestyle with patio furniture cushions that are attractive and durable. With the items on our list, you can make the most of your time outside and enhance your overall well-being.
In the meantime, check out our guide on how to clean outdoor cushions.
Editors' Recommendations