When it comes to your family's safety and the protection of your home, it all starts with your front door. Security cameras, motion detectors, and window sensors are great security features, but if an intruder can gain access to your home easily through the front door, you could be in a dangerous situation, even with the bells and whistles. We will review our top picks for the best high-security door locks on the market so you can gain some peace of mind. Ensure the security of your home and sleep soundly after installing these door locks on your front door.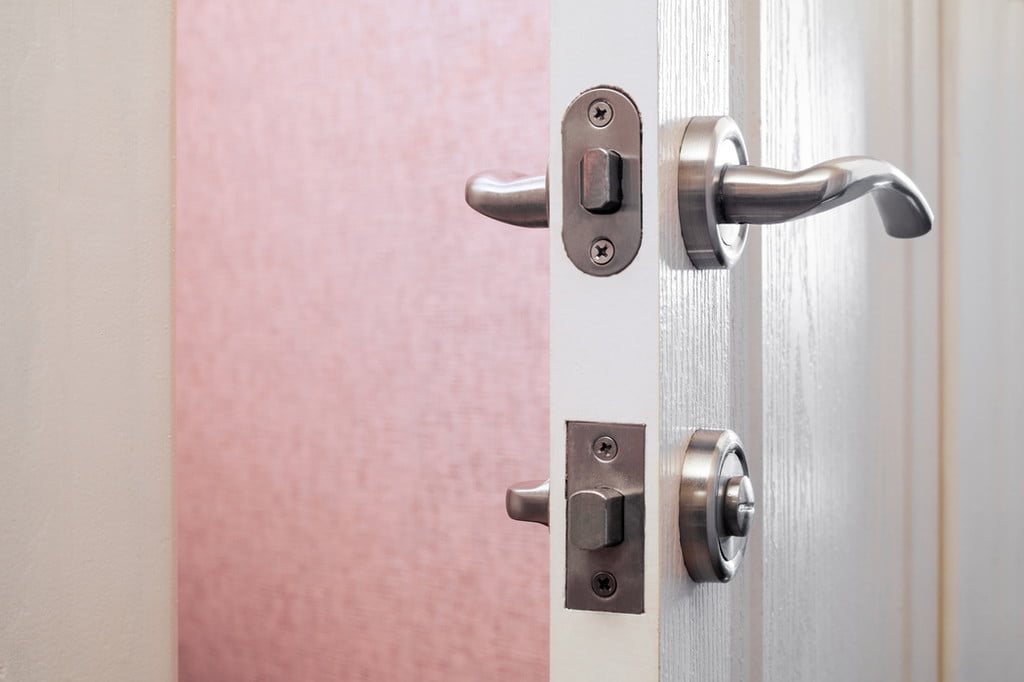 What makes safety door locks more secure?
Not all door locks are created equal, and when it comes to the safety of your home and family, you can never be too careful – or too informed. Knowing the difference between a secure door lock and one that leaves you vulnerable to break-ins and intruders is vital.
They have a high-quality strike plate
The strike plate of a deadbolt lock is the metal plate drilled securely onto the door's frame. It generally has multiple holes in it, including two or four screw holes and one larger hole that the steel deadbolt enters through to secure the door. Many high-security strike plates are reinforced with a steel strike box which means that the deadbolt enters into a metal cavity and makes it more difficult for the door to be forcefully broken down.
They are bump-, pick-, and drill-proof
Criminals have many methods of bypassing a locked door. Drilling into the lock hole demolishes the lock pins, and lock picking manipulates the pins inside of a lock to align them and unlock the door. Picking a lock can be accomplished by using a variety of tools, including a bump key. Lock bumping is accomplished by inserting a bump key into the door's keyhole and rapping it until the pins align and the door opens. You want a lock with features that prevent these types of forced entry.
They are ANSI-certified
The American National Standards Institute tests and grades various models of deadbolts for toughness. Testing is performed by opening and closing the lock repeatedly and measuring how many blows it can withstand at high force. The ANSI grades locks with a 1, 2, or 3, with 1 being the toughest and most secure locks.
With so many factors to consider, how can you be sure you're picking the right lock? We've rounded up our favorite high-security locks to ensure you sleep soundly knowing you and your family are taken care of.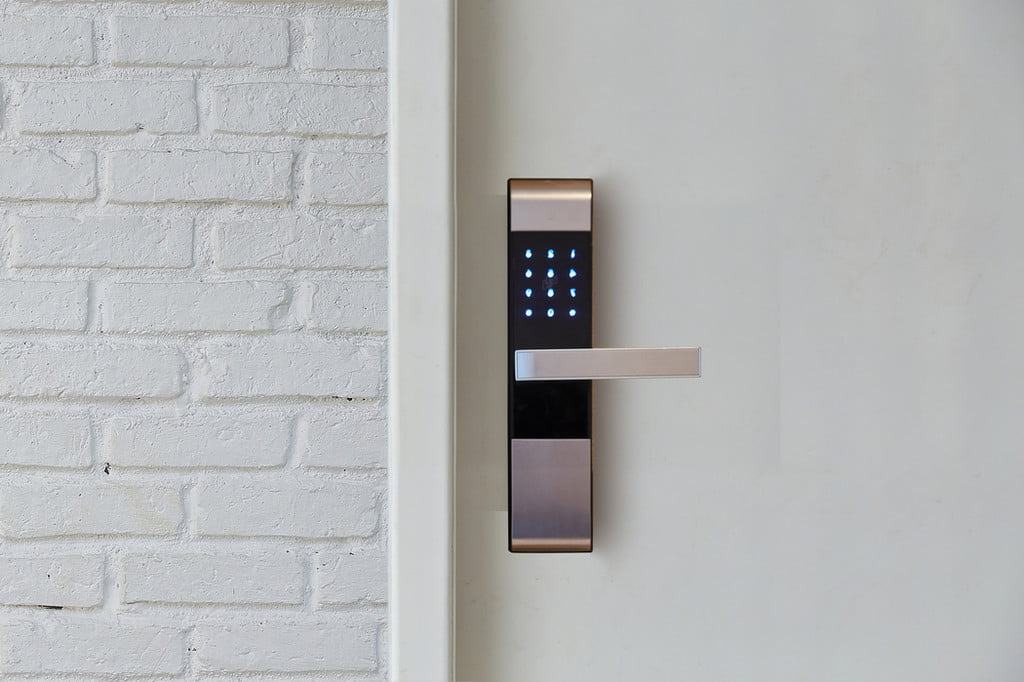 Schlage B60N 619 Single Cylinder Deadbolt
This tough cylinder deadbolt by Schlage is rated by the ANSI as a Grade 1 deadbolt lock. It's the top secure model of one of the top deadbolt brands available. It has a thumb-turn interior mechanism that is easy to use and also ADA-compliant. The strike plate is reinforced to resist kick-ins, and the lock itself has an anti-pick shield for added security.
What we love
This simple deadbolt is incredibly easy to install and looks great set against almost any color. Its simple and minimal design belays its strength, meaning it won't disrupt even the most delicate exterior designs.
What we don't love
Although the deadbolt is easy to install, reviewers say the instructions weren't the most thorough they could be. If you're handy with tools, this shouldn't be an issue, but it is something to keep in mind.
Kwikset
SmartCode 888 Smart Lock
If you don't want to struggle with a key but still want the best security possible for your front door, the Kwikset SmartCode 888 Smart Lock might be the one for you. This lock has only five buttons and can be programmed with up to 30 individual user codes, making it both simple and complicated to use. The keypad is backlit for easy use at night and can be set up with an automatic locking feature that locks the door for you after 30 seconds.
What we love
The automatic locking feature is a great inclusion that provides peace of mine – no more laying awake at night worrying you've forgotten to lock the front door. This lock also comes with Kwikset's Home Connect technology, which enables users to communicate with the door lock via smartphone.
What we don't love
The 30 second auto-lock function can make running to and from a vehicle inconvenient, though that's worth it for the convenience of extra security. Some reviewers also reported challenges communicating with the lock from a mobile device, though it should be noted a mobile connection isn't required to use the lock.
Schlage Encode Smart Wi-Fi Deadbolt
If you love smart technology, it only makes sense to have a smart door lock installed. Schlage's Encode Smart Wi-Fi Deadbolt works with any door lock of your choosing as well as your home's wi-fi and smart home system. You can lock or unlock your door from anywhere using your smartphone, or you can use the digital keypad on the lock itself.
What we love
The deadbolt's fingerprint-resistant finish and low battery indicator are two simple features that provide abundant peace of mind. Reviewers also raved about the touch-sensitive keyboard, which made entering and exiting homes easy…for those who have the code.
What we don't love
Reviewers mentioned the lock's finishes didn't jive with all front door designs or color schemes, and said installation was difficult, but not impossible.
Your home is your sanctuary, and you should do all you can to prevent intruder access. Your safety at home is only as good as the security at your front door, so having a trusted door lock is essential. The best door locks on the market are made with tough materials, have anti-pick and drill features, and are vigorously tested for high security. With the right security lock, you can have peace of mind when you're sleeping, working, or even on vacation.
Editors' Recommendations