Make your garage a practical space and your life easier with an automatic door opener. This convenient, everyday technology is a great way to save time on a daily basis and make your arrival at home more pleasant, so you can enjoy a relaxing evening after a long day at work.
Opening and shutting a garage door can be such a tedious task. Often, people prefer to park outside and end up filling their garage with random items that they don't need. Take better care of your vehicle and make good use of your garage by installing a garage door opener. Whether you're looking to replace your garage door opener, upgrade your current device, or get one for the first time, we've curated a list of our favorites to make your home more functional and keep your car spotless.
Chamberlain B970 Garage Door Opener
Best overall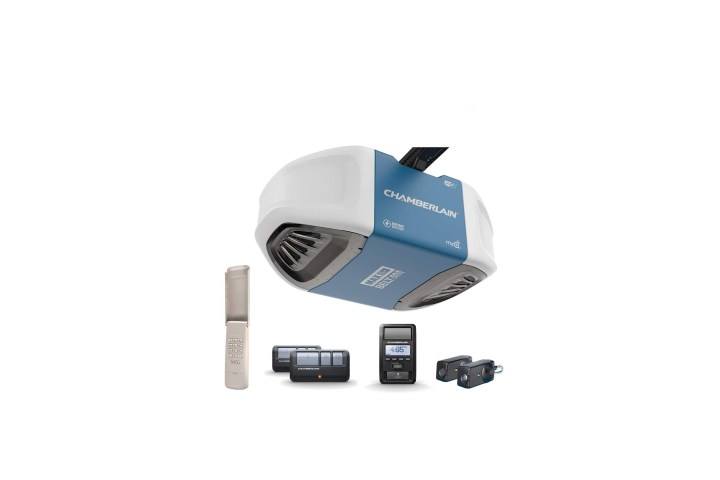 With built-in myQ technology, the Chamberlain B970 Garage Door Opener is a smart device that connects to your phone to open, close, and inform you of the status of your garage door. The premium materials of this ultra-quiet and strong belt drive will provide years of reliable and smooth performance. It includes multiple-button remote controls for up to three openers.
Skylink ATOMS AT-1611 Garage Door Opener
Best with LED lighting
The powerful DC motor in the Skylink ATOMS AT-1611 Garage Door Opener is ultra quiet, with a durable chain drive and reliable performance. It features a 12W LED light that provides extra illumination to your garage. A solid option for those dark areas without any other light source.
Genie Chain Drive 500 Garage Door Opener
Best value garage door opener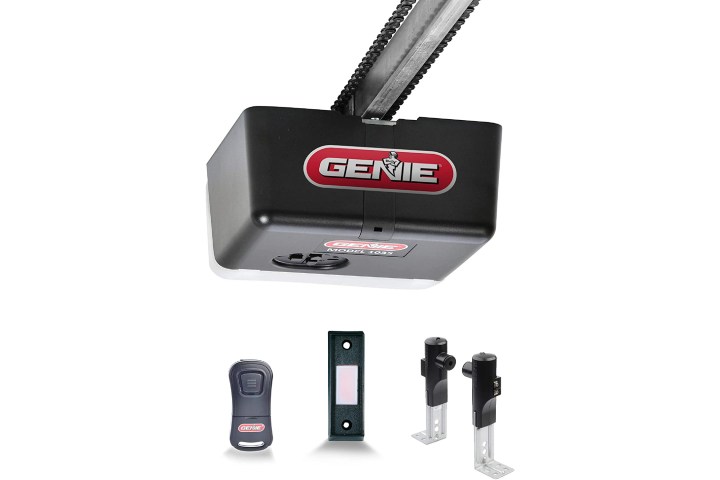 The Genie Chair Drive 500 Garage Door Opener is an affordable chain-drive door opener that offers efficient performance with minimal maintenance. It is an easy-to-install five-piece system that does not require any additional hardware. It features a beam system that helps prevent accidents, to provide convenience with ultimate peace of mind.
With a garage door opener, you will enjoy the comfort and convenience of an automatic system that makes life easier and provides greater safety to your home. With the items on our list, you can choose the automatic garage door system that best suits your personal preferences and budget.
In addition, check out our garage door safety tips for keeping everyone and everything safe.
Editors' Recommendations