Amazon recently hosted its annual fall event, launching new and innovative tech that may transform your approach to home security. The latest offerings include new devices, updates for Echo, Ring, and Blink, and enhanced automation to improve your home's security.
As more households search for security solutions to keep their families safe, automation has allowed for not only increased peace of mind but also for more ease and accessibility. To gain a better perspective about what these new home security features could provide for your home — and where security tech is going — we gathered all of the details.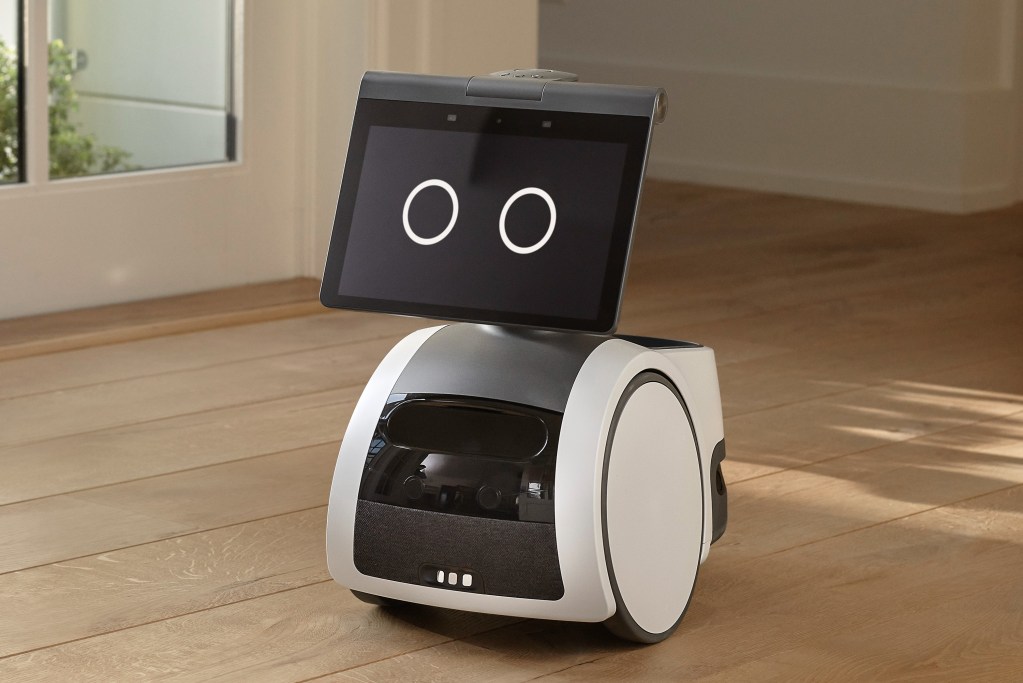 Here's the latest in Amazon tech
Amazon revealed several new devices and updates to some of its previous inventions. Here's what's new.
Meet Astro
One of the most notable and perhaps most adorable new devices of the fall event is home assistant robot, Astro. Astro is a mobile device with a 10-inch touchscreen that can display a "face." This robot is designed to help with home security and monitoring via a connected app, allowing you to check in on specific rooms within your home while you're away (which could be an enticing offer for those who haven't invested in a multi-camera security system). Additionally, while at home, Astro can follow you around and deliver calls, alerts, and notifications with Alexa.
While many might be uncomfortable with a roving camera in their home, others welcome it. Indeed, one of the use cases Amazon touts is using Astro to help check on an elderly relative remotely.
Updates for Ring
Ring is Amazon's leading tech in home security software. Last year, Amazon announced Ring's new Always Home Cam, which places a camera in a drone, allowing you more versatility and functionality when it comes to home security. Interested users can apply for an invite as of September 28.
Ring products like Alarm Pro, Video Security Guard, and Video Doorbell have been enhanced. Ring home security features like receiving notifications for motion tracking, packages on your doorstep, and connecting Ring and third-party security software aim to create an all-in-one experience.
With the Alarm Pro system, Amazon is giving privacy-minded users the option to store and process data locally on their devices if they prefer. Likewise, Virtual Security Guard — a partnership with monitoring company Rapid Response — enables third-party agents to keep an eye on the Ring camera and doorbell, respond to motion alerts, trigger sirens and lights, and dispatch emergency services, but users are in control of the experience: Cameras are opted-out by default, meaning users decide what will be monitored and when.
New Blink products
During the fall event, Amazon released two new Blink cameras for indoor and outdoor use. They also launched the new Blink Video Doorbell, which includes features like:
1080p HD video
Night vision
Motion detection
Two-way audio
And compatibility with Alexa
It can be used with a wired or wireless connection and also comes with an outer chassis that includes floor-lighting or solar-paneling if you choose. The best part about the Blink Video Doorbell is its affordable price ($49.99). For all of the amazing features that Blink provides, you get your money's worth.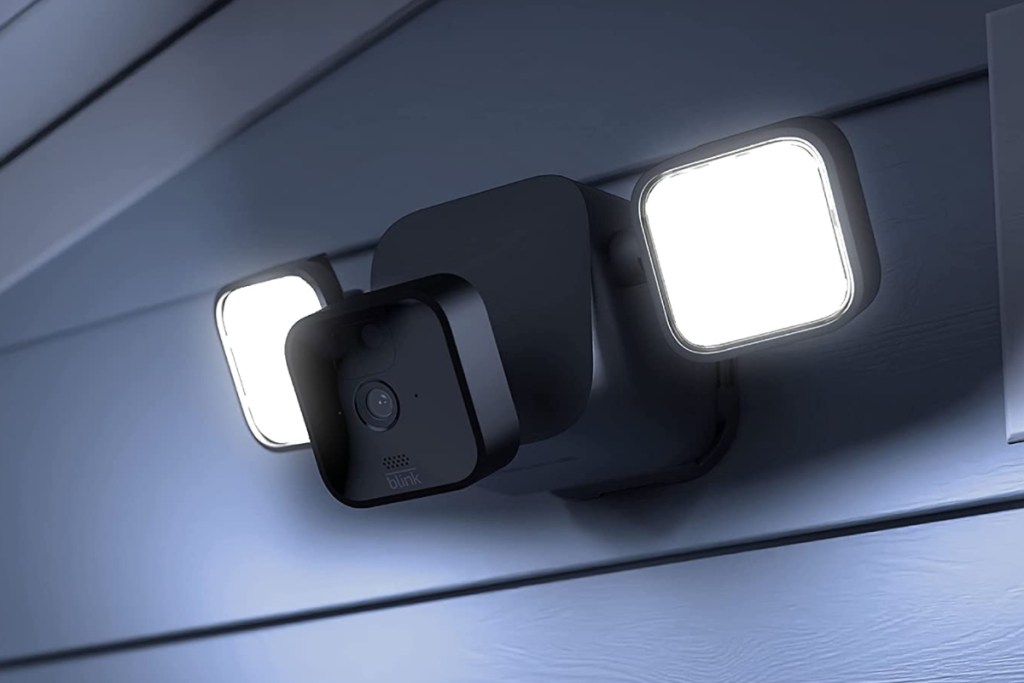 The good, the bad, and the unexpected
Home security is a crucial aspect of many homes. Having peace of mind that you and your household are surveyed and protected is something many homeowners value.
Blink and Ring have provided accessible and affordable tech, including cameras, doorbell monitors, and integrations with Alexa that make home security a feasible possibility for nearly anyone. While there are additional subscription and storage fees, we can't ignore that for the price paid, these devices do a lot.
That said, it is worth looking at the drawbacks of some of the latest tech. Devices like Astro and Ring's Always Home Cam are costly, and it's unclear how this tech will seamlessly integrate into people's homes. While they are revolutionary ideas that grasp futuristic concepts, home security has often been an invisible aspect of the house, which these devices don't achieve.
And, of course, there are the privacy concerns that always come with smart home devices.
How this will shape the future of home security
Home security has evolved to suit a high-tech society. Integrations with virtual assistant Alexa, wireless gadgets, and connectivity with smartphone apps have allowed home security to become accessible for most people. When we look toward the future of home security, it is easy to expect more ease of use and accessibility, even as questions of privacy arise. Of course, as much as people say they have concerns about privacy — some 63% of people say they find connected devices creepy in how they collect data — the ease and accessibility offered usually wins out.
This means that in the future we can expect:
More cameras
More connectivity
More blending of devices that focus on home security and everyday tasks
Amazon's new devices in home security have exceeded many expectations. While there is some skepticism regarding whether home security solutions should be invisible or not, these products can help provide more convenience and reassurance in many people's lives.
Editors' Recommendations