We've heard the story before. You've got a bunch of wine, but you're not sure how to store it. Renting a wine locker is expensive, building a proper European-style cave system is unrealistic (for most), and simply keeping bottles upright in boxes takes up space and isn't the proper way to store your liquid assets. Don't worry, we've got some great ideas.
Perhaps you've already improved your home bar or put some wine barrels to work as great home decor. Now, it's time to organize those bottles in a way that will allow you to show them off to friends and age them to perfection. And while we all wish we could afford this, let's work on more realistic ways to cellar those bottles of merlot and chardonnay.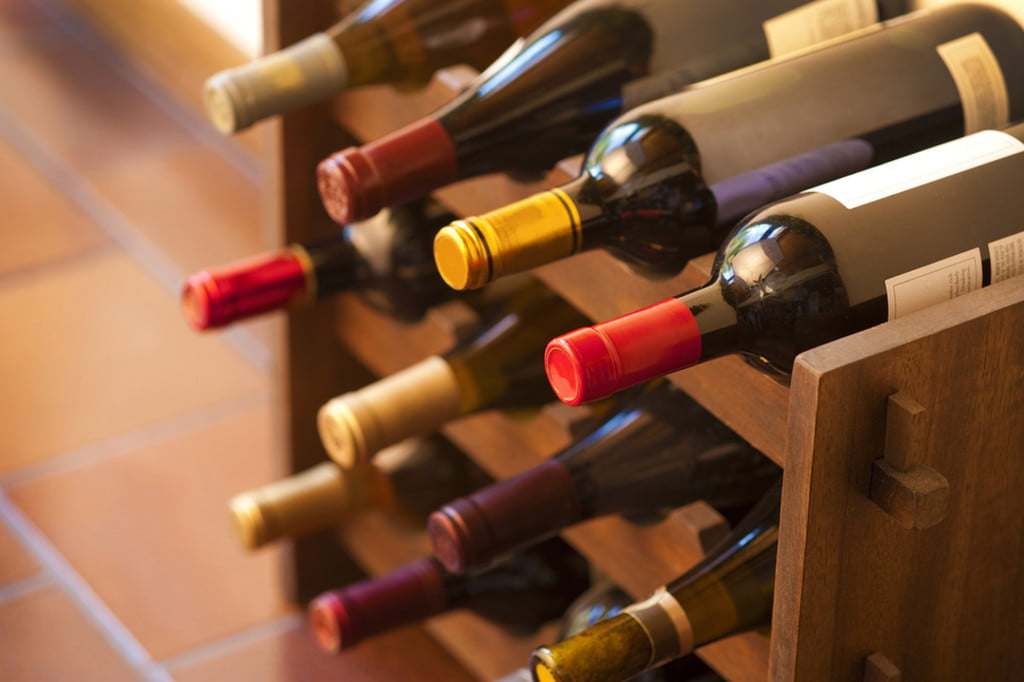 Build a wine rack
You don't need much beyond some spare wood for this option. If you don't have the saws or time for rounded cuts to house the bottles, you can create little raised borders to keep them in place (like bumpers). And if you're not in the mood to build, thrift stores often have these pre-made wine storage racks (wood or metal) for dirt cheap.
Install shelves or holders
Floating wine shelves are a cool way to present your bottles, plucked straight from great restaurants. You can also get individual holders like this and set them up as you wish. This is a great way to use space you might have overlooked, like crawl spaces and beneath staircases.
Use wooden wine crates
European wineries made wooden crates famous, often branding them with their logos and using them to ship multiple bottles overseas. These crates are easy on the eye and stack nicely, meaning you can collect them and use them to store your precious bottles. Many come with wooden placeholders for orienting your bottles accordingly and if not, you can always just plug in something soft as a good divider (foam, cloth, or your old wine corks).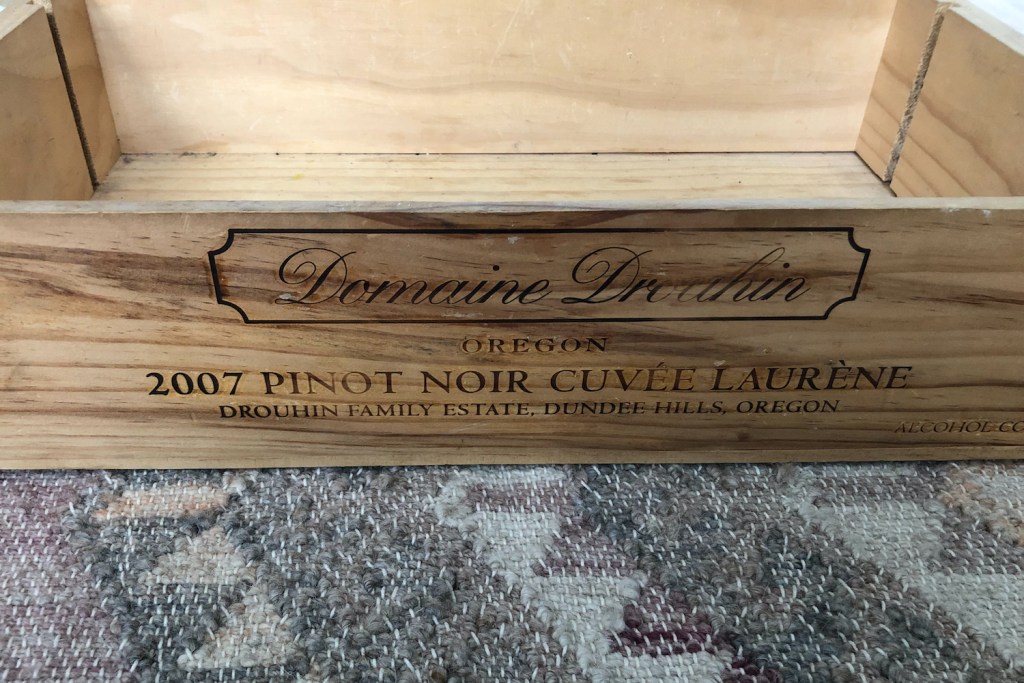 Trick out a wine fridge
There are a number of great wine fridges out there these days that are both affordable and don't take up too much space. An easy hack to consider, if you have the space, is to hide the little refrigerator. In other words, back it into a wall so the door is flush with the wall, making it appear to be a built-in appliance (and therefore all the fancier and sleeker looking).
Use packaging inserts
This is perhaps the least sexy option, but it's also the easiest. Plus, if you're simply looking to store the wine (and not really show it off), this is all you need. Just hold on to all of those cardboard inserts you get with every wine delivery and use them to create stacks where you have space. The bottles will nestle into each other nicely, three across. Make sure you do the wine a favor and create this impromptu cellar somewhere dark and cool, like a basement or temperature-controlled closet.
Now you know how to store wine. Next stop, cracking a bottle and enjoying what's inside.
Editors' Recommendations