Planting your own vegetable garden can reap many benefits. For one, consuming more fruits and vegetables is key when you are trying to eat right, get into shape, and stay healthy overall. Plus, growing produce in your own garden means the vegetables have a higher vitamin content than those you get at the market. Your garden's vegetables are also free from harmful chemicals such as pesticides.
Another great perk to growing your own fruits and vegetables is that it saves you money on groceries. And yet another perk: Gardening can be a natural stress reliever because being outside and getting fresh air and sunshine can improve your mood and make you feel rejuvenated.
Read on to learn how you can make a vegetable garden, even if you have an apartment and no yard, and the best types of foods to grow in it.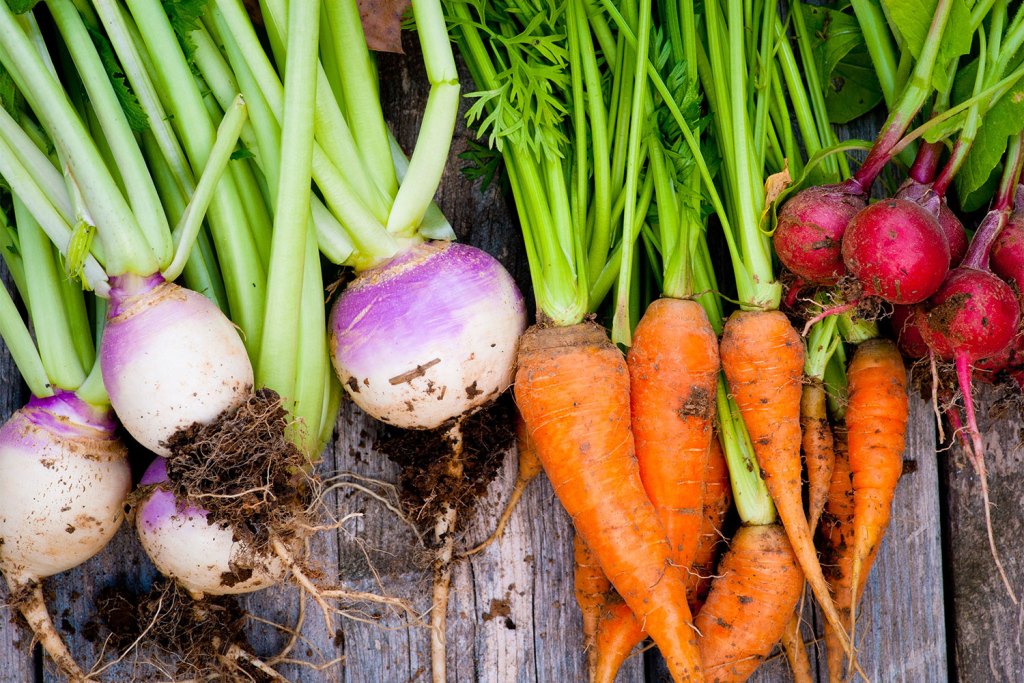 Creating your balcony vegetable garden
So what do you do if you don't own a home with a yard to plant a garden in? Vegetable gardens aren't just for homeowners with yards anymore, as you can plant a wide array of vegetables on your apartment patio or balcony.
The first step is to put a large container on your balcony and fill it with soil. Be sure to put a few holes in the bottom of the box to drain excess water and something under the container to catch that water. If you don't have room for a large container, you can grow some of the vegetables below in pots.
Once you have completed these steps, you are ready to start planting. But what are the best kinds of vegetables (or herbs or fruits) to plant in your newly fashioned balcony garden container? Here are some plants that are easy to grow and will thrive in your patio vegetable garden.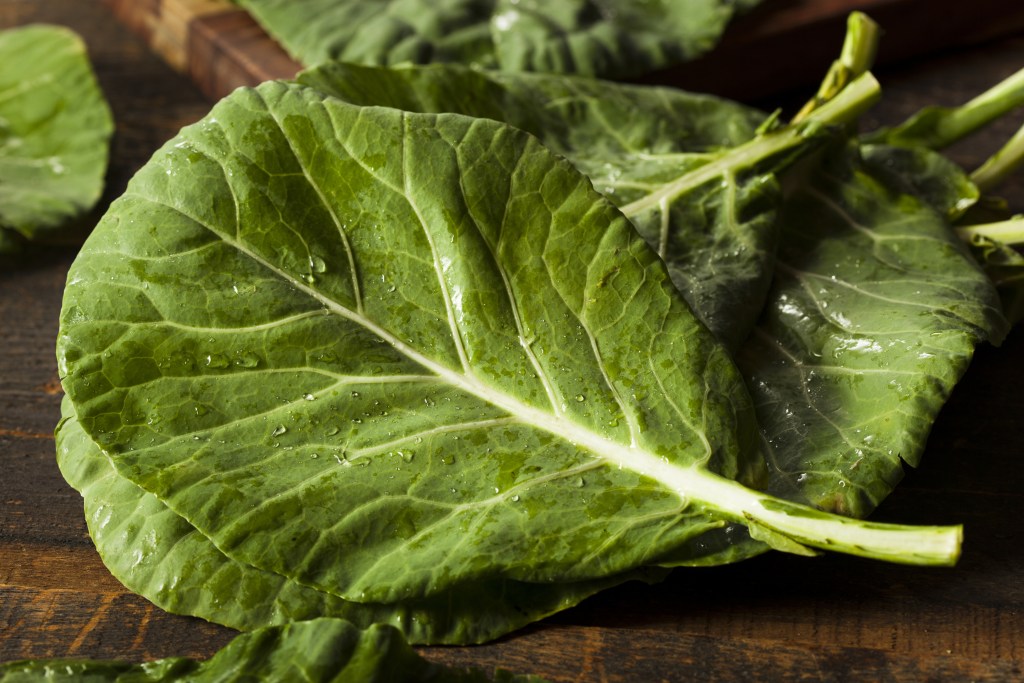 Leafy greens
Greens of any variety will do well in a balcony garden. All types of lettuce, kale, spinach, radicchio, collard greens, and more will grow quickly, and you can trim them easily. Once cut, you can rinse the greens and use them in your dishes and salads. It doesn't get much fresher than a salad cut straight from your garden a few minutes ago. Also, many leafy greens are packed with vitamins, so you'll be doing your diet a favor as well.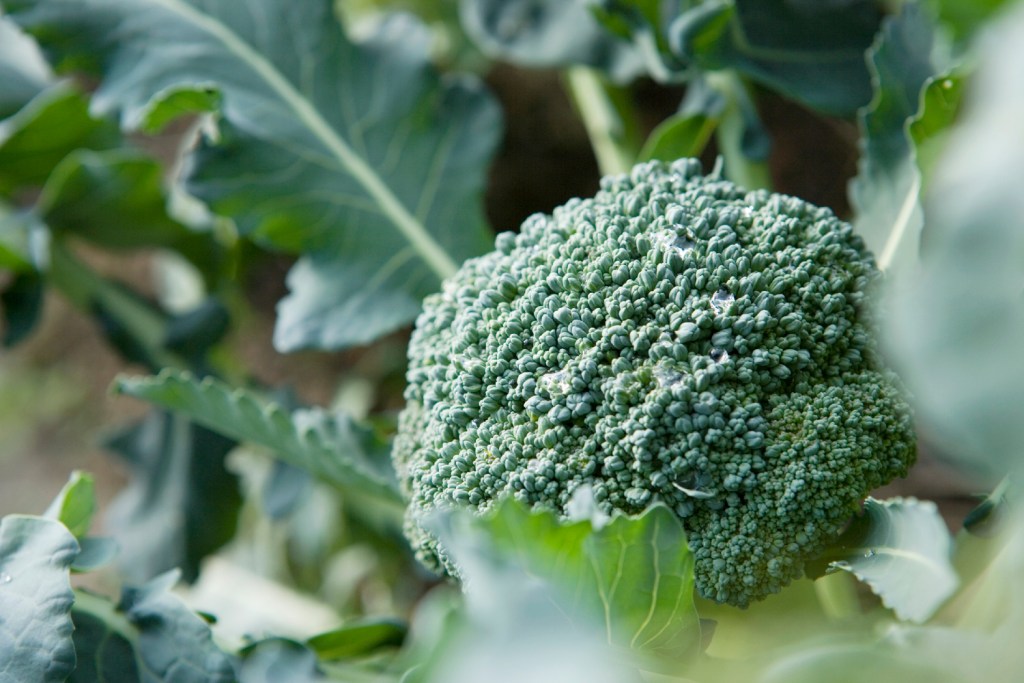 Broccoli
Broccoli plants require a bit of room to grow but produce a lot of food from one plant. Simply cut off the florets as needed, rinse them, and they are ready to cook. Broccoli is delicious when roasted or steamed and can be added to other dishes like rice or casseroles. Cauliflower will grow the same way that broccoli does and is equally as delicious. Grow one of each on your apartment balcony for a variety.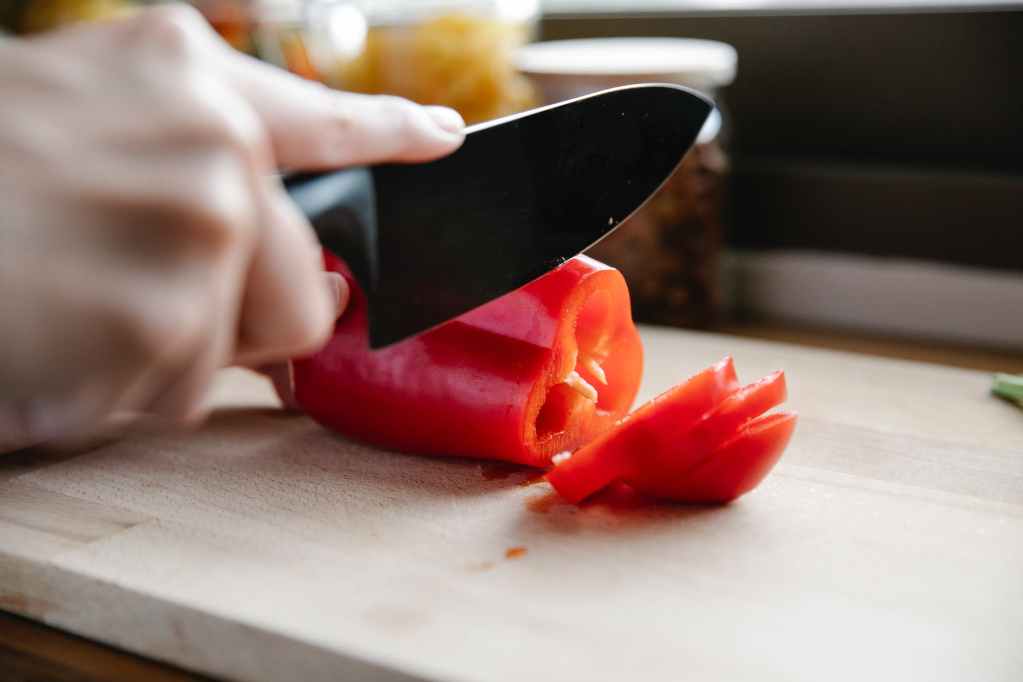 Peppers
Peppers of all varieties are easy to grow even in limited spaces. All colors of bell peppers, jalapenos, poblanos, and habaneros will grow nicely on your balcony or patio. Peppers can be used in all types of dishes, such as sautes and soups, as pizza toppings, in fresh salads, and more. You can also pickle your peppers or use them in salsas or relishes. A single plant will produce an abundance of peppers throughout a season so be prepared to can some or give some away.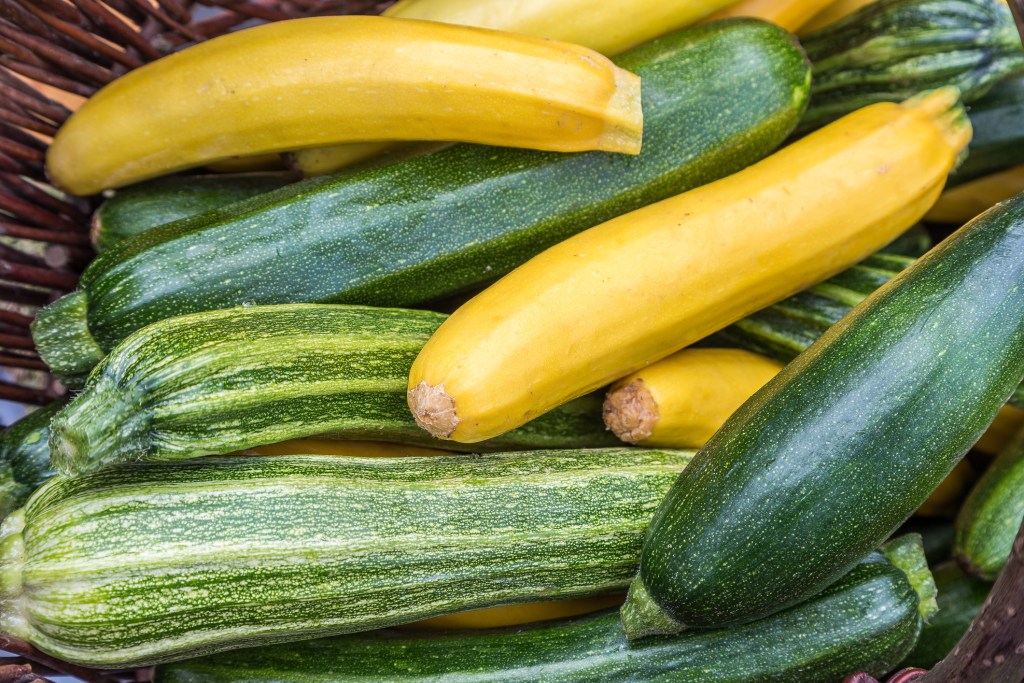 Zucchini and summer squash
Zucchini and summer squash are great for balcony gardens, but only if you grow just one or two plants in a deep pot or container. These plants tend to grow into as much space as you give them, so be sure they don't take over your other plants. Zucchini and summer squash plants will produce pounds of vegetables for you to drizzle with olive oil and toss on the grill. You can also use them in salads, loaves of bread, as a pasta substitute, and more.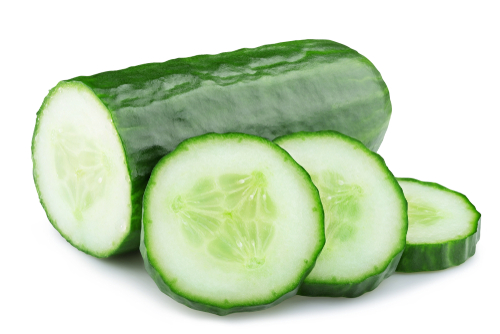 Cucumbers
Cucumbers are great for balconies because they tend to spread, and the vines will wrap themselves around railings as if they are trellises. Cucumbers are delicious sliced and eaten raw or tossed in a fresh greens salad. If you are a fan of pickles, you can soak them in vinegar to make quick refrigerator pickles or go all the way to make real lacto-fermented pickles.
Tomatoes
Much like summer squash and zucchini, tomatoes grow well in deep pots or containers as the roots go reasonably deep into the soil. A single tomato plant that is well taken care of can provide several pounds of tomatoes throughout a growing season. The uses for tomatoes are endless; pasta, sauces, salads, stews, and more. Eating a fresh tomato with a dash of salt and pepper just tastes like summer, and having them feet away on your balcony is a thing of beauty.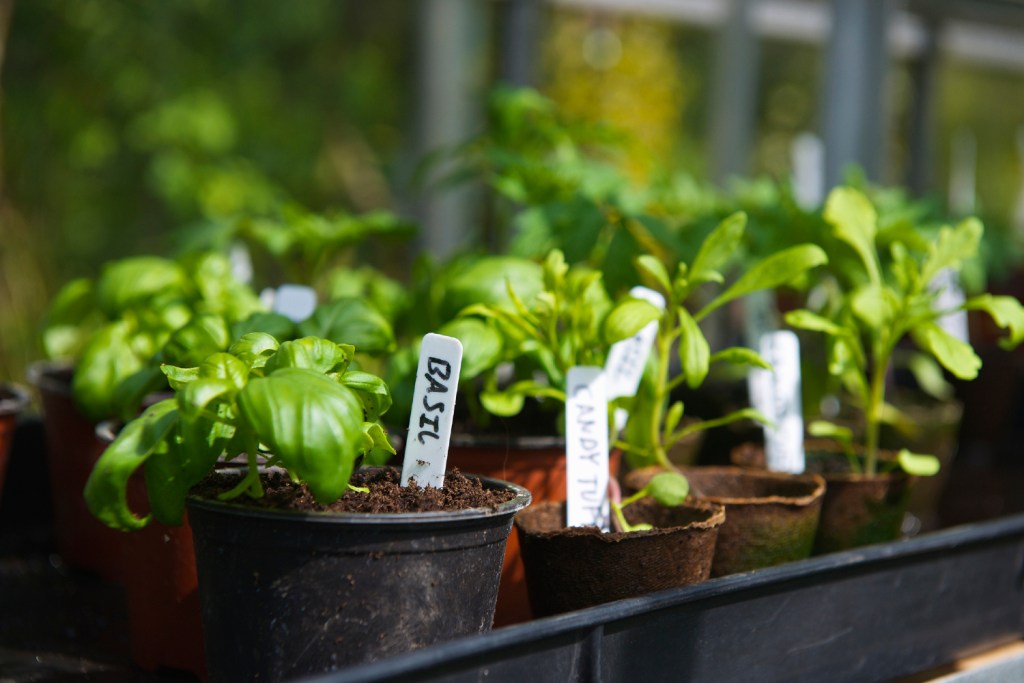 Herbs
Nothing makes a dish stand out like a sprinkle of fresh herbs to finish. Many herbs will thrive on a patio or balcony; you can pick what you need throughout the season. Trimming what you need actually promotes the growth of the plant, so herb plants are like a gift that keeps on giving. Parsley, cilantro, dill, rosemary, oregano, thyme, basil, and sage will all round out your vegetable garden nicely.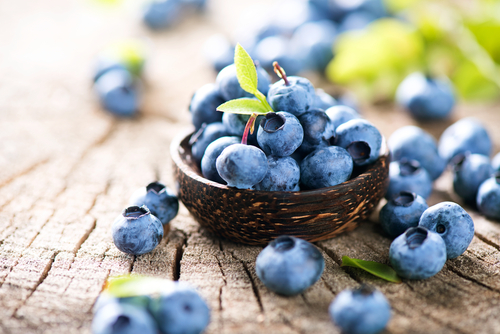 Blueberries
No, blueberries are not vegetables. But why should you limit yourself to vegetables only on your patio garden when you can enjoy fresh fruits too? Blueberries are perfect for pots on your balcony because they like acidic soil, and most plants don't. So, they can pose a problem for the other plants growing in a typical garden. It is easier to control the soil's pH level in pots, so the blueberries will thrive. Also, there are many different varieties of blueberry bushes, and many are well-suited for small spaces, like your balcony. Use your blueberries in salads, smoothies, cereal, yogurt, or more.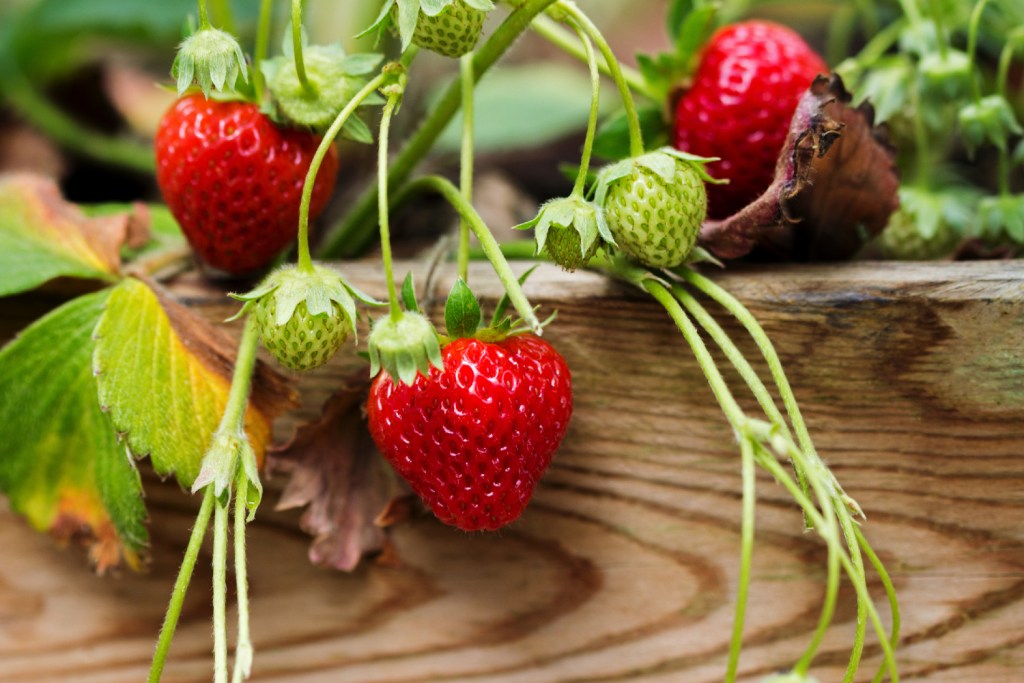 Strawberries
Strawberries grow very nicely in containers and hanging baskets, making them perfect candidates for apartment patios and balconies. This fact also makes them a great candidate for vertical gardening, which is ideal for people with limited square footage. There are several different varieties of strawberries; some produce fruit throughout the year, while others produce fruit all at once. Also, some strawberry varieties thrive in warm weather, and some do best in colder weather. All of these qualities make strawberries an ideal candidate for your balcony garden. Much like blueberries, you can use your strawberries in a variety of ways, and you can also make jams, jellies, or can them.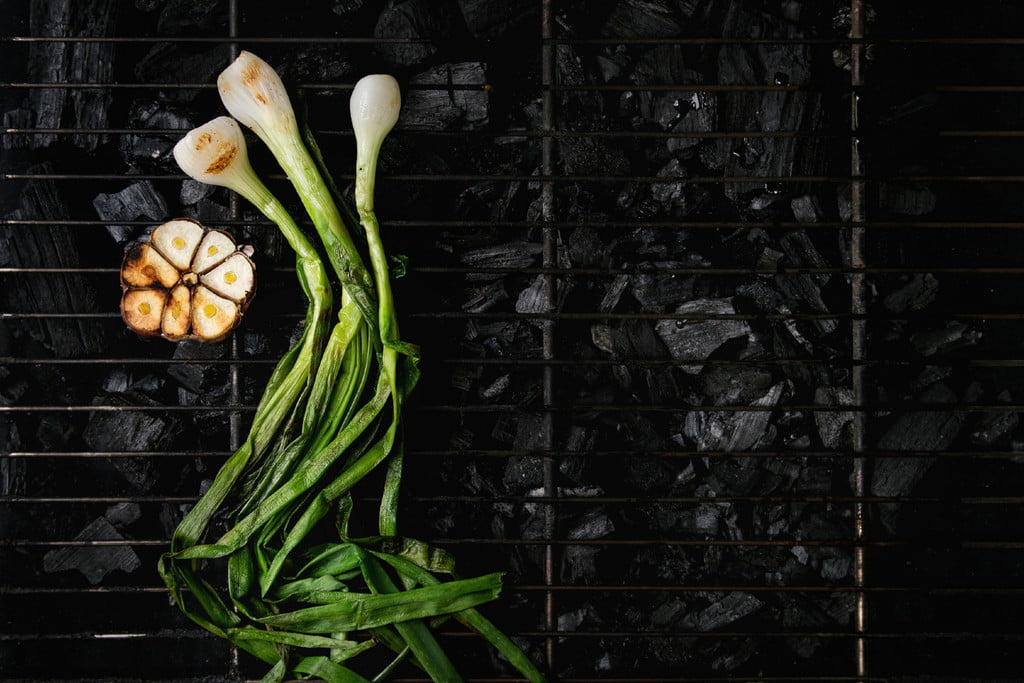 Onions
Finally, we highly recommend growing onions in your new apartment balcony vegetable garden. They're great in almost any recipe, including salads, soups, omelets, noodles, and meat dishes. And they only need a small pot to thrive. So go ahead and grow a few chives and scallions for some onion flavor in your meals.
Just because you live in an apartment or place without a yard doesn't mean you can't join in on the summertime gardening fun. All kinds of fruits and vegetables will thrive in pots or small garden boxes on patios or balconies with little care. Everything from leafy greens to strawberries and bell peppers to cucumbers will do just fine if you care for them properly. Just be sure to give your plants the space they need — you wouldn't want to turn your patio into a jungle.
Editors' Recommendations