When you work in an organized space, projects are more fun and result in better-finished products. Use a tool organizer in your workshop to keep your projects running smoothly and make the most of your working space.
Keep your hobbies mess-free with the convenience of a tool organizer. These handy workshop accessories are essential to the tidiness and functionality of your garage area. They are well-designed solutions that even encourage you to keep the organization, so your tools always go back where they belong. Let's take a look at our favorites.
Bucket Boss The Bucketeer Tool Organizer
Best Overall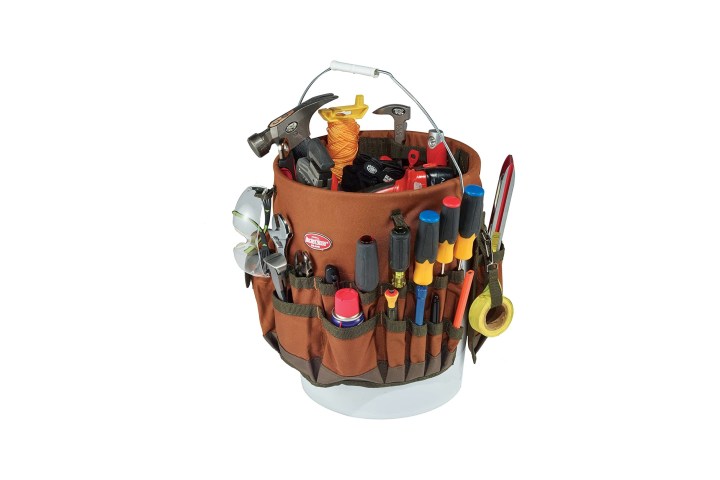 With three interior loops for hammers, drills, pry bars, and other long-handled tools, the Bucket Boss is a tool organizer that fits most 5-gallon buckets. It also features 30 pockets for tools of all shapes and sizes, while leaving the center of the bucket open for bulk storage.
Wall Control Pegboard Organizer
Best Wall-Mounted
With 10 times more strength than traditional organizers, the Wall Control Pegboard Organizer is a convenient wall-mounted solution that accepts conventional 1/4-inch pegs. Hang your tools on the wall with this attractive, magnetic, and durable board.
NZACE Adjustable Storage System
Best for Garden Tools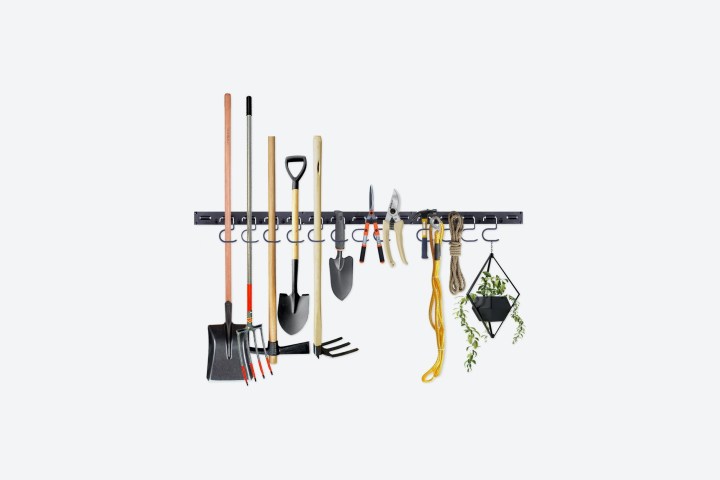 Organize tools of all sizes with the NZACE Adjustable Storage System. Mount this wall holder in your garage, shed, or closet for a sturdy storage solution that is easy to install. Use as three individual 16-inch strips or interlock into one long 48-inch unit with 12 hooks and 12 pegs, to save space and keep your workshop tidy.
Keeping your workshop organized helps with the success of projects, while also ensuring that you don't lose your work gadgets. With the tool organizers on our list, you can keep all of your devices handy while at work and safely store them away after use them. Your workspace will also be cleaner, so you will be more comfortable in it, as well.
Editors' Recommendations