From metal to plastic, and from wall-mounted to freestanding, hose hangers or hose reels are available in a number of options. These models are top choices no matter how you plan to use a hose hanger.
Also called a hose stand or hose reel, a hose hanger can help organize a garden hose of any length. Whether you plan to mount one on a wall or place a freestanding one near your garden, these hose hangers can be big assets for your landscaping maintenance needs.
Yard Butler Wall Mount Hose Hanger
Best overall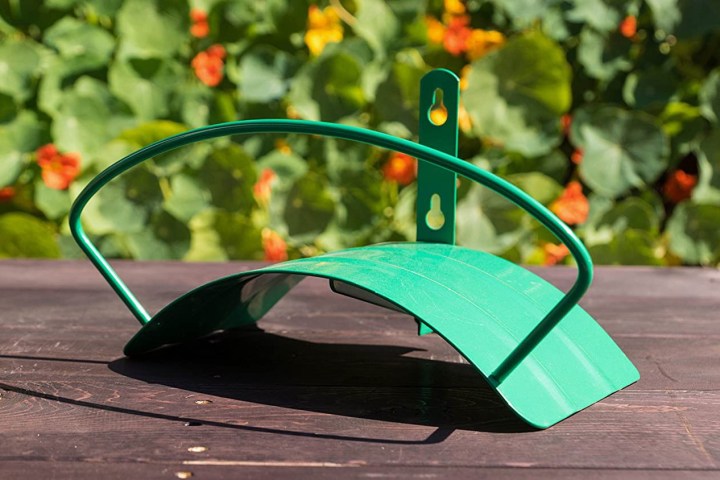 When imagining a hose hanger, a classic metal wall-mount one usually comes to mind. The Yard Butler Wall-Mount Hose Hanger is a leading, classic wall-mount choice. Yard Butler is the original designer and manufacturer of the classic hose holder, which now is available in bright colors and designs for personalized yards and gardens.
Liberty Garden Metal Garden Hose Stand
Decorative freestanding yard hose hanger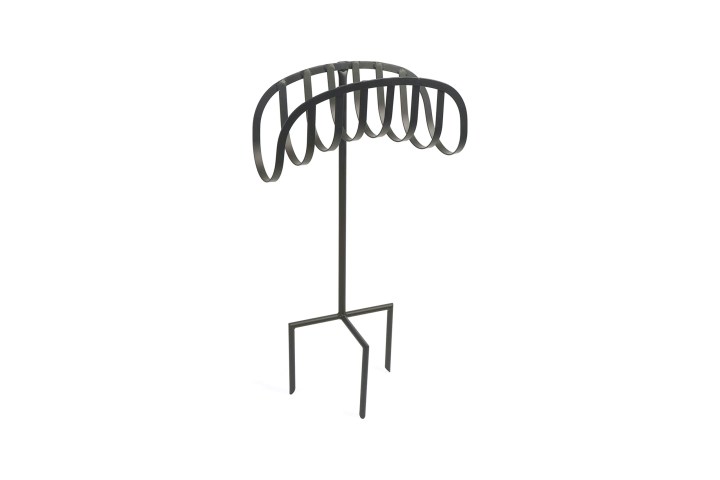 If a freestanding model suits you better than a wall-mounted hose hanger, then highly consider one that's decorative to boot — like the Liberty Garden Metal Garden Hose Stand. Sporting a simple, basic design, it can hold a hose up to 125 feet long and 5/8 inches wide out of the way and neatly in place.
Liberty Garden Decorative Hose Butler
Decorative Wall mount hose hanger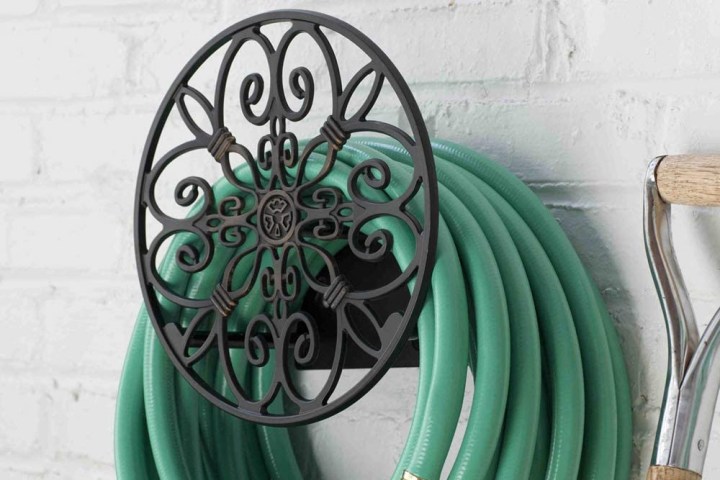 A wall-mounted hose hanger doesn't need to be drab and dull. For added pizzazz, seek out an attractive one, like the Liberty Garden Decorative Wall-Mount Hose Hanger. It offers an attractive design that can complement most decor and an all-cast aluminum construction that can resist rust.
Don't fight tangles and kinks with an unruly garden hose. Make garden life simpler and more organized with one of these top-notch hose hangers.
Editors' Recommendations