Your kitchen decor is on point, but when you try to reach for reusable plastic containers, it's a mess. They're tough to store and create a huge hassle in your cabinets, but you still need them. Luckily, here are a few kitchen storage and organization ideas to help you store them creatively.
Wrangle your plastic containers and the lids so that you have the size you need and you don't go searching for the top. These unique ways to store plastic containers can help you get your plastic drawer under control once and for all.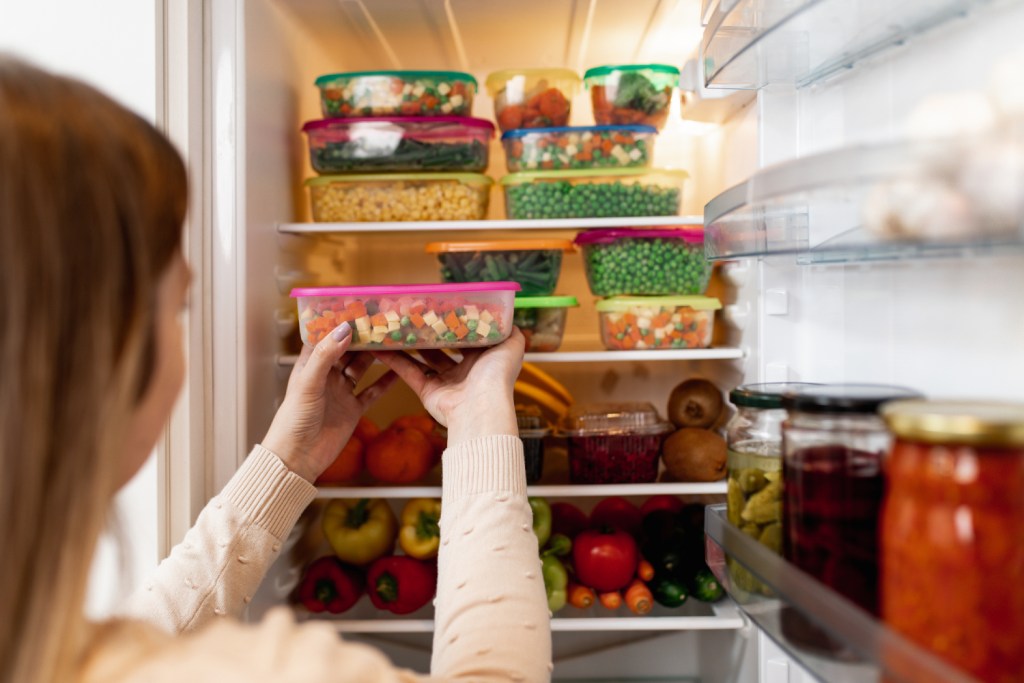 Use a plate rack
Your containers nestle neatly inside each other, leaving the tops to float around in the cabinets. Invest in a simple plate rack to stack the lids vertically — out of the way and by size. When you reach for your containers, you'll have what you need to store your leftovers.
Vertical storage allows you to see quickly where lids should go. You don't upend stacks or misplace the right size lid. And with that kind of straight view, you never reach for the wrong lid and have to put it back.
Customize with pegboard
Apartment Therapy suggests using a pegboard. If you're storing your plastic containers in a drawer, you can use pegboard to create customized spaces. Cut the pegboard to the exact dimensions of your drawer and place it at the bottom.
Arrange your containers exactly the way you want and use pegs to create boundaries or "mini drawers" for each stack. Line up lids vertically using the same pegs. When you open and close your drawers, nothing will slide out of place, and you'll always see where specific sizes belong.
Use magazine racks
In small spaces, the back of your cabinet doors can be utilized to add extra storage. Purchase a wire magazine rack and attach it to the back of your cabinet doors to create space to hold container lids without getting jumbled into the back of your cabinet.
Nestle the containers as you normally would. When you open the door, you can reach for a container and then quickly see the right lid on the back of the door. Nothing gets lost, and no space is wasted.
Use a space saver
If you have cabinets on the tall side, you may be able to use a space saver, says Better Homes & Gardens. Install it below your cabinet shelves to create space and stack plastic containers underneath. Your lids go in the space saver where you can see them.
Tall cabinets are inconvenient because large stacks are a hassle to move. This way, you can stack your containers in smaller combinations and organize the lids separately. Even one single space saver could create enough space to store your lids.
Use a Lazy Susan
A spinning storage system allows you to stack containers in a small space and have easier access. The Lazy Susan for plastic containers comes with several slots designed to hold your plasticware and slots for the lids.
This type of system is excellent if you want to start completely over, or you need to upgrade your collection of plastic containers. It can be tough to find just the organizer, but worth it if you only have a very small space for storage.
Find small tension rods
To create a simple space in a drawer, you can use smaller-sized tension rods to divide drawers length or widthwise. The new slots give you customized space to store containers where they won't slide around.
You can stack the lids vertically in these systems or use a small rack installed on one side of the drawer (or the inside front) to keep lids where you can see them. The good thing about tension rods is that they don't require cutting, and you can move them around as you like.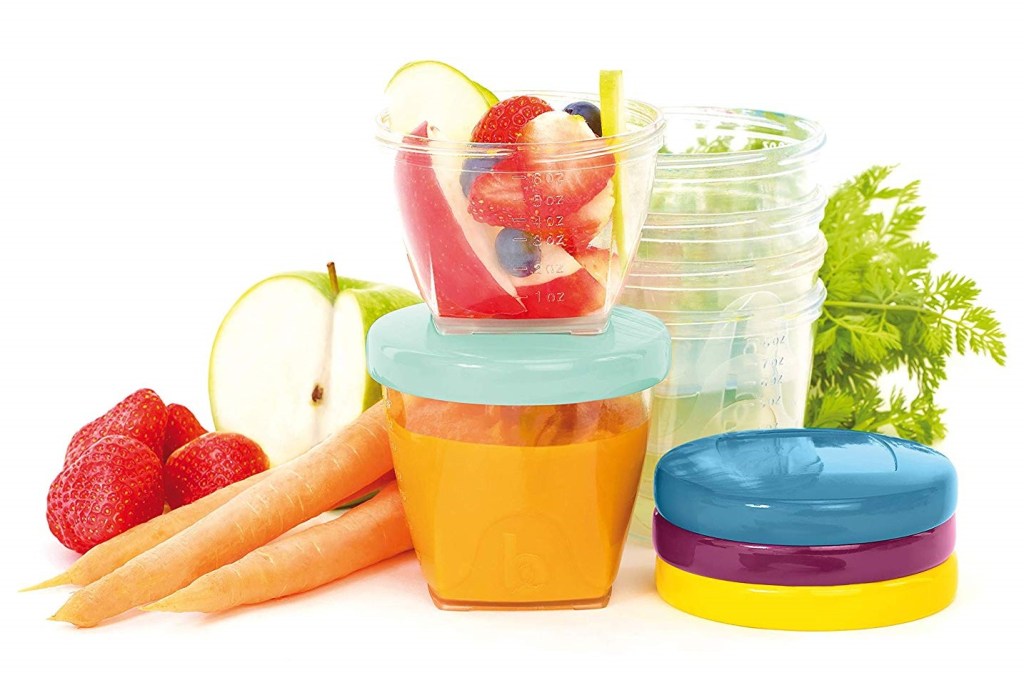 Use more plastic containers
The solution to an out of control plastic collection may not seem like "buy more plastic containers," but hear us out. Investing in a few sizes of durable acrylic containers or larger plastic ware can help keep things organized.
In each larger container, stack containers on their side and place the appropriate lids behind them. When you pull out one container, you quickly see only the lids that belong with the right plastic storage.
Wrangle your containers for good
Your plastic container collection is a necessary hassle for food storage and leftovers. With these organization methods, you'll be able to see where your lids are, eliminate towers of plastic crashing down, and find what you need quickly.
These containers will probably always be a part of your life. Our creative storage ideas help you keep them organized and minimize the risk of losing lids. Some can install in just a few minutes with things you have around your house. It's time to take control of your plastic containers.
Editors' Recommendations