The best way a vacuum can clean an above-ground pool is in a hassle-free fashion. There are vacuums available that are designed to clean the entire pool floor of such a pool automatically. There also are models that can target tiny debris or clean without damaging your pool. These leading vacuums for above-ground pools are among those easy-to-use and effective options.
To effectively clean an entire above-ground pool, a vacuum needs to run between two and six hours to cover the bottom and sides. But if vacuuming is performed more regularly — such as every week — it can take less time to complete a cleaning. These well-performing and dependable vacuums for above-ground pools can keep your pool clean on a regular basis.
Poolmaster Big Sucker Pool Vacuum
Best for Small Debris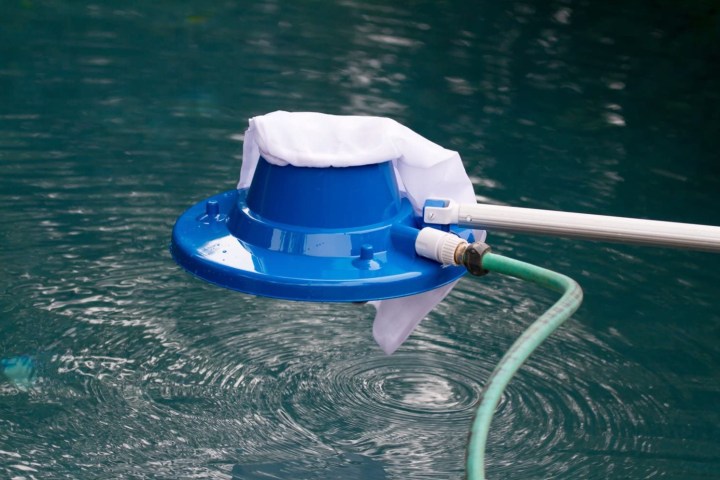 Are teeny-tiny sediment particles difficult to remove from the floor of your above-ground pool? Then consider getting the Poolmaster Big Sucker Pool Vacuum, which is very effective at removing small debris. It features a jet vacuum designed to more easily pick up small debris, yet also is effective at removing large leaves, dirt and debris. The vacuum has a large, 15-inch diameter, sports a handle made of durable ABS and includes one reusable all-purpose leaf bag.
Milliard Pool and Spa Vacuum Head
Best Soft Bristles
If you're concerned about a vacuum possibly damaging your above-ground pool, then consider the Milliard Pool and Spa Vacuum Head. A top option with soft bristles, it offers polypropylene bristles designed to be firmer than nylon but softer than steel, providing a better balance to clean all types of pool surfaces. The vacuum's port fits standard 1.25- and 1.5-inch vacuum hoses, and its handle has spring-loaded locking clips.
Hayward Wanda the Whale Vacuum
Best Automatic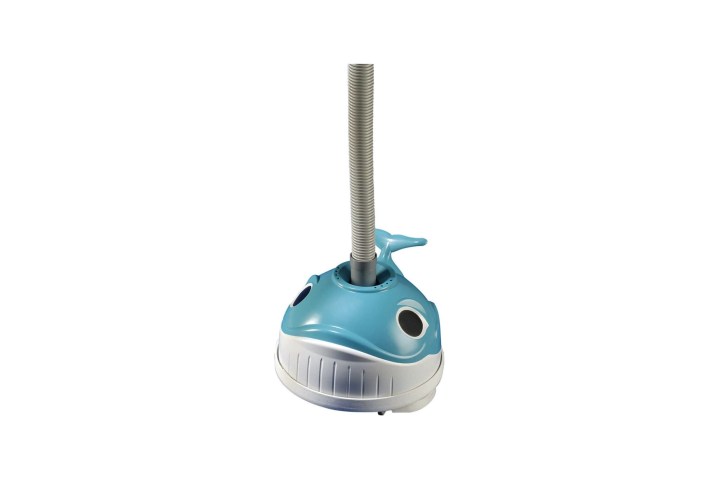 If you want to just turn on a pool vacuum and sit back while it works, try the Hayward Wanda the Whale Vacuum. A top automatic model, it's designed to move along the main drain and pull water from the bottom of a pool as it operates. The water then circulates, and a pool remains cleaner without overusing chemical sanitizers. Called "Wanda the Whale," the vacuum can operate quietly and gently across a pool bottom.
Keep your above-ground pool looking spic and span with an effective and dependable vacuum. That well describes these leading models, which are all about keeping out dirt and debris.
Editors' Recommendations