A room's light can greatly impact the way you feel when you enter it. Brighter areas make us feel more awake, productive, vibrant, and happy, so naturally most of us prefer those spaces.
If you've got dreary, dark rooms that drain your energy and make you tired, don't be discouraged. It's very possible to brighten up those dingy corners and shed some light on the subject.
Here are a few of our favorite lighting ideas to brighten up your room and day: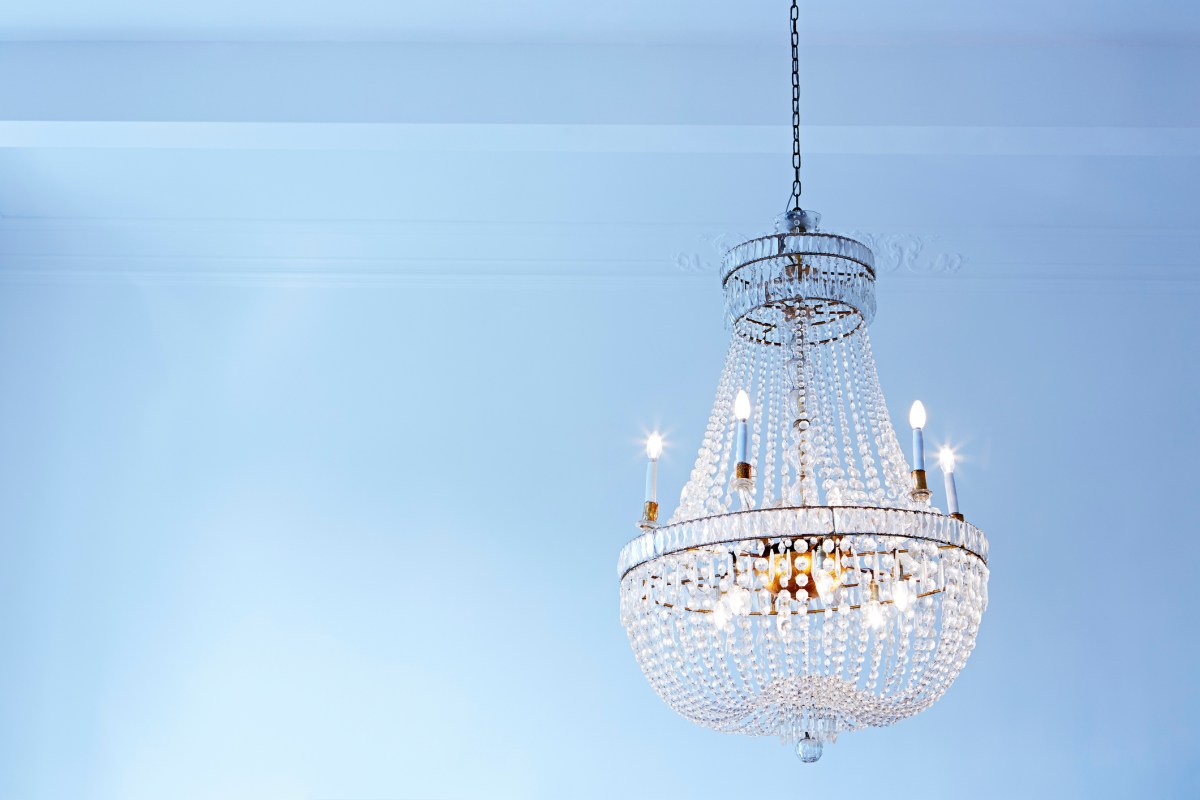 Keep looking up
One way to brighten up a dim space is to install lighting that draws the eye upward. Ceiling fixtures like chandeliers can do this quite well.
To build a contemporary look, go for round, white opaque bulbs instead of the flame-shaped, yellowish bulbs normally found on traditional chandeliers. While both types have their place, the modern kind will most definitely bring more light into a dreary space.
Get a room-brightening ceiling fixture from Cedar & Moss. The Alto Compass 6" Opal chandelier is $600, available in several sizes and other customizations. We recommend the bronze finish for the boldest brightening purposes.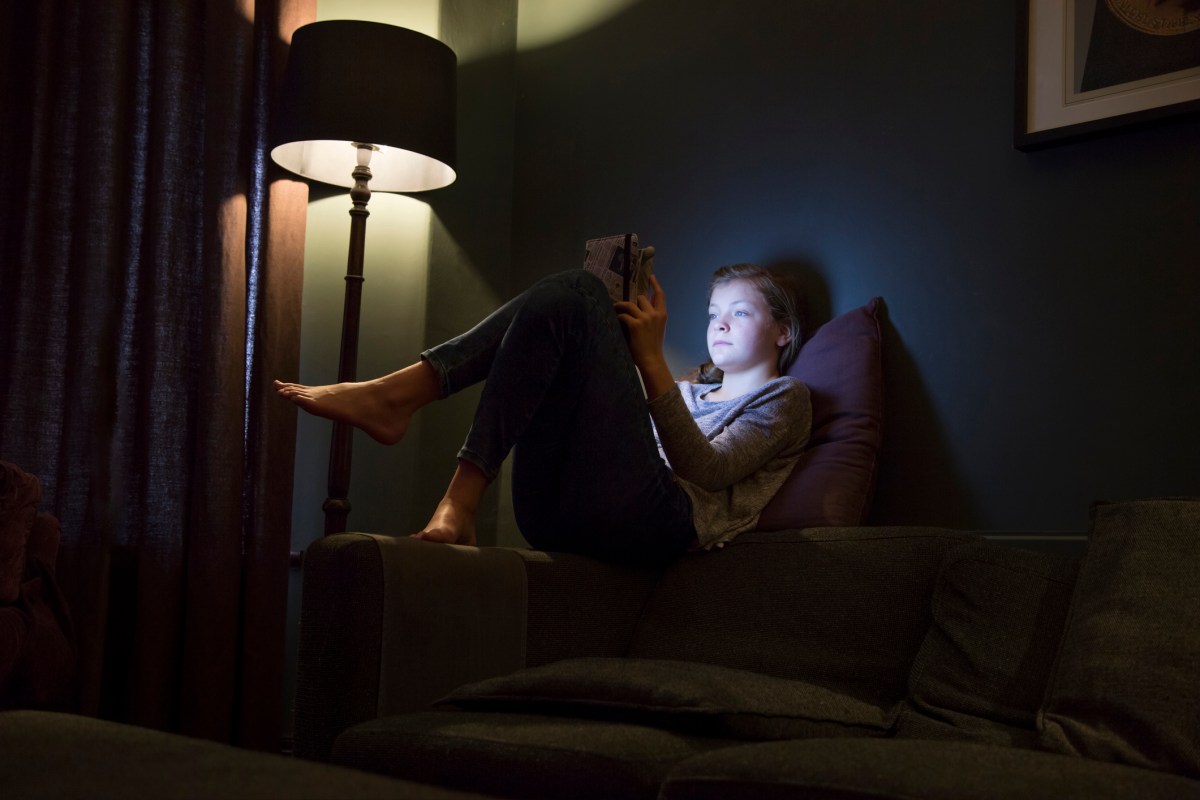 Banish dark corners
Torchiere lamps, club lamps, and similar types of lighting can rid your room of dark corners — but nothing does the job like the Minimal Lamp. The uber-minimalist Minimal Lamp stands directly in the corner to light it up, while taking up the least amount of space possible in the process.
Get a Minimal Lamp for $193. Its measurements are 55″ H x 16″ L, it comes with a floor switch, and is fully dimmable. It's constructed of aluminum and is available in black or white. Note: The Minimal Lamp comes in a "3-pin U.K. plug," according to the website, however, "universal worldwide adaptors are included in ALL orders and can be used worldwide." It's shipped free via FedEx universal economy within five to seven days.
Bring out the brightening decor
End tables, book shelves, and other decor can make or break the brightness in the room, as well, so stick with light-colored or even mirrored furnishings in your dark rooms in order to brighten them up.
This mirrored Butler Garbo Console Table from Macy's should help things out at $759. It's sleek and silver with a solid poplar frame and has dimensions of 40″ W x 32″ H x 14″ D. Its mirrored finish should reflect light all around it, while highlighting the beauty of anything placed nearby. In addition, it weighs 41 pounds.
For a slightly smaller, more-affordable option, check out the Matty Cube Mirrored Side Table from Zin Home for $282. Each side of this cube is covered in a solid antiqued mirror, culminating in full dimensions of 16" W x 18" H x 16" D. This would make a stunning conversation piece grouped with a modern living room set. Free shipping is offered on orders over $100.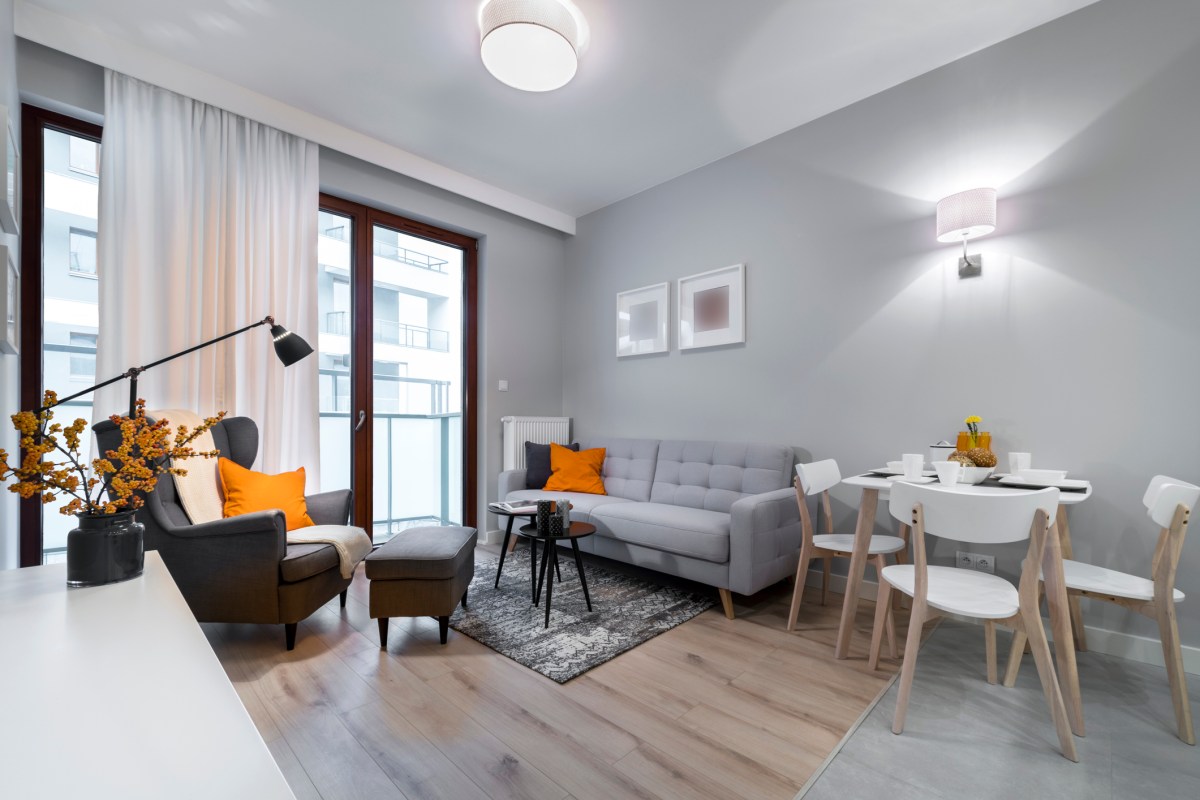 Layer the lights in the room
Use a mixture of task, ambient, and accent lighting to brighten up your room in the most pleasant and thorough way possible, says HGTV.
Task lighting
For an excellent task light, give All Modern's Freemont 5-Light Kitchen Island Linear Pendant fixture a glance. Available in a Vintage Gold, Vintage White, Rubbed Bronze, or Antique Silver finish, this fixture works well above a kitchen island to highlight your meal prep, or over the dining table at dinnertime. Dimensions are 20" H x 40" W x 12" D, and it weighs 18 pounds. It's $290 with free shipping.
Ambient lighting
If you're looking for ambient lighting, this Swere 3-light 16-inch Wood Bead Globe Chandelier from Overstock is the perfect piece to bring a warm glow to nearly any room. At $210, it measures 15.75" x H 15.75", and it includes three light bulbs. Standard shipping is free.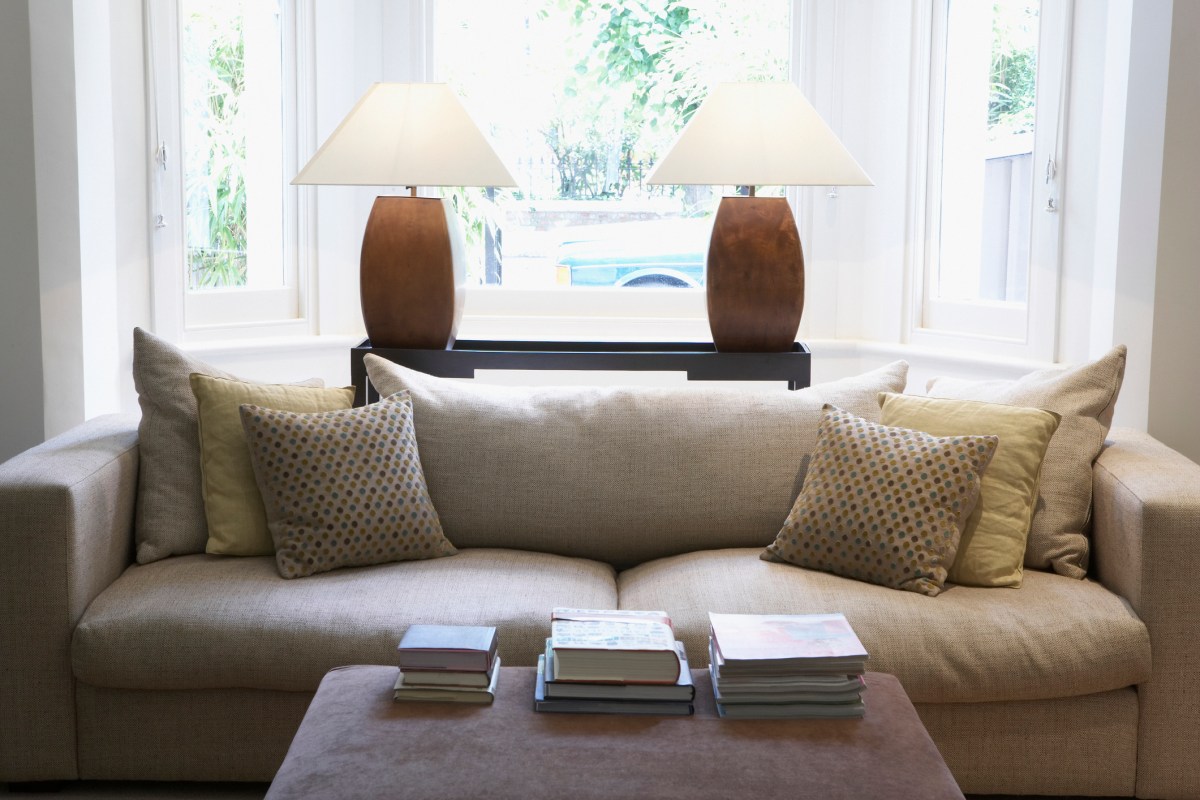 Accent lighting
To accent the books, objet d'art, or other conversation pieces you may have positioned throughout the room, grab a Set of 2 Morning Dew Mercury Glass Accent Table Lamps from Target. Perfectly modern and minimalist, the shades are a gentle white linen, while the glass base of each is a soft, neutral green. The set is $45, and the dimensions of each lamp are 14.75" H x 4.75" W x 4.75" D.
Use blinds or roman shades
When sprucing up a room, take any heavy drapes and curtains out of the picture and replace them with blinds or shades that can be securely tucked away in the morning, allowing natural light to flow in abundantly.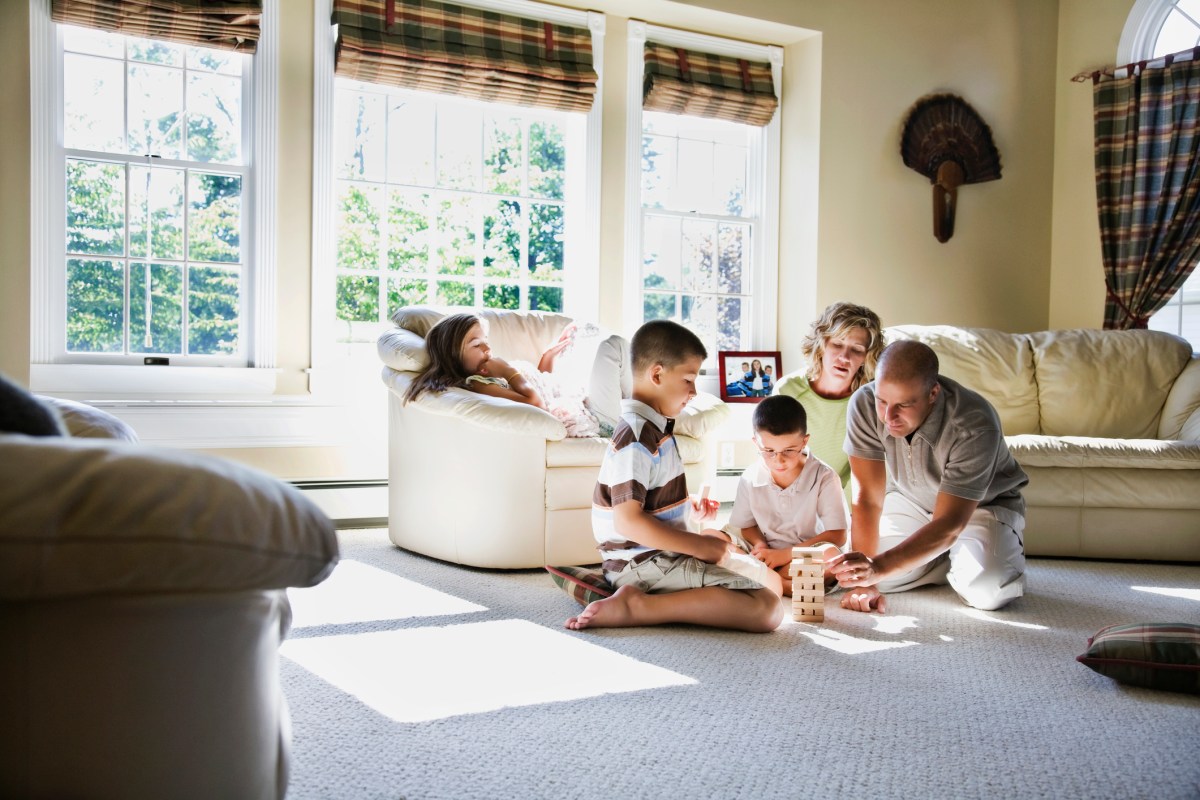 Roman shades
Try out West Elm's Crossweave Cordless Roman Shades in cool Natural Canvas for a room-lightening window covering without the heavy curtain feel. Depending upon the size of your windows, these cost between $199-219. The cordless design makes these safe for households with pets and children about, and the order arrives with all the hardware you'll need to easily assemble your shades.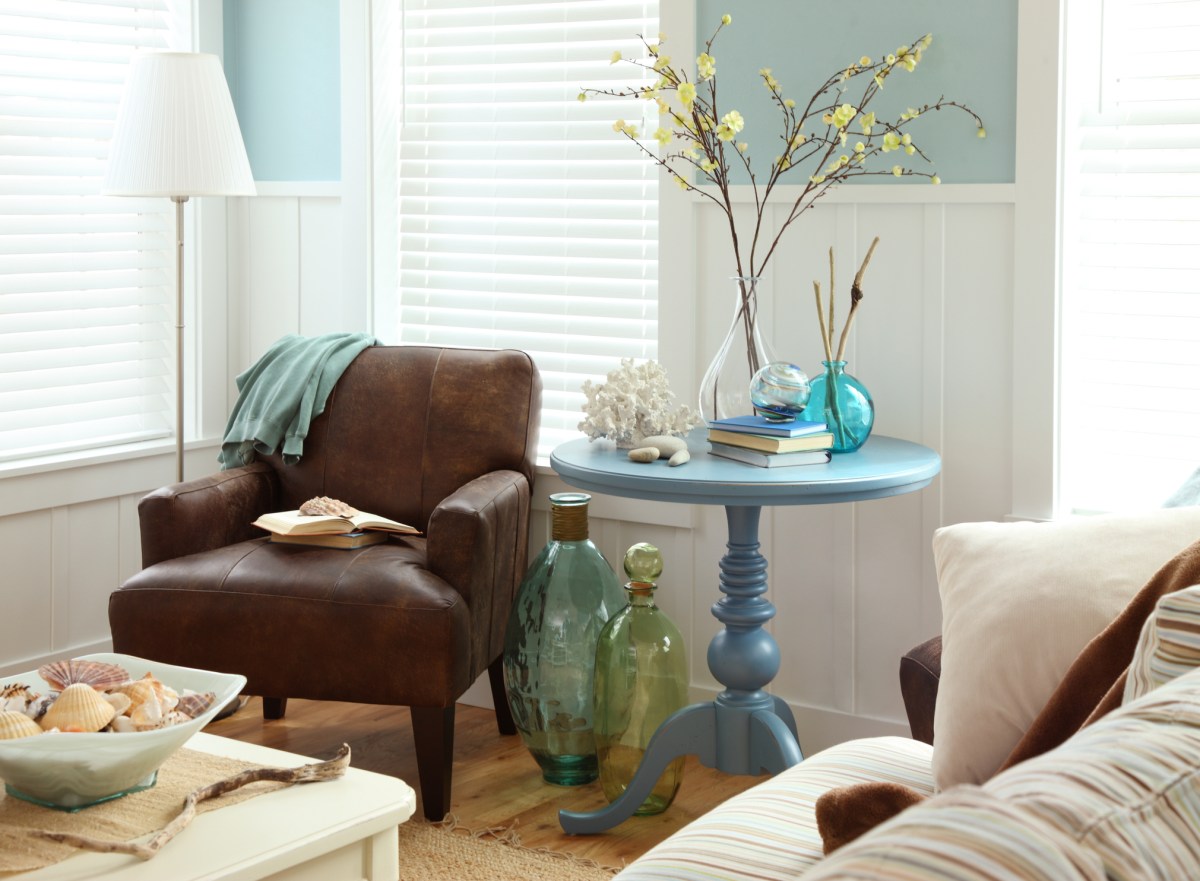 Blinds
If you haven't seen Bed Bath & Beyond's Top-Down Bottom-Up Cellular Shades from Real Simple yet, you're in for a treat. Lower the highest blinds to let bright, natural light in from the top when you need more privacy, or lift traditionally from the bottom up when you don't. Available in several sizes, these beauties come in lustrous Alabaster and Polar. They're $90, with free shipping offered for orders over $39.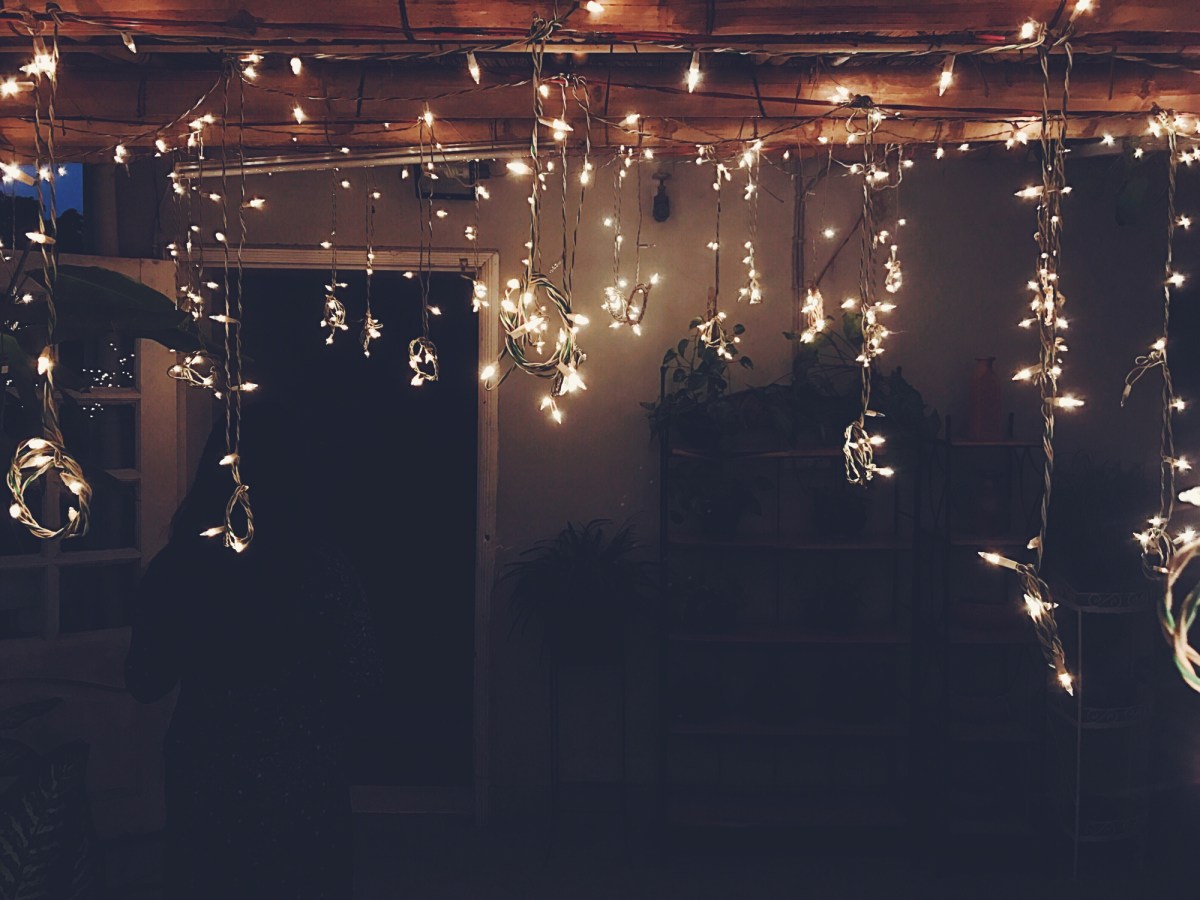 String up some sparkly lights
They aren't just for the holidays anymore, says Decoist. Turns out, hanging delicate, twinkly strands of light is popular in any season and countless locales from hotels to restaurants to even your shabby-chic foyer or living room. Get a 10-foot LED spool of Glimmer Strings from Pier 1 for $15 to weave around your drabbest room and enjoy the flickering of their lightning-bug effect. Three AAA batteries will have these in action, a timer shuts them off automatically, and a remote function allows them to be turned on or off from afar.
Editors' Recommendations