While the laundry room isn't always the first place you choose to remodel, keeping this room organized and functional is the key to a smooth-running household. It's time to revamp your laundry room and bring it from dark and dingy to clean and bright. With these five fantastic laundry room lighting ideas, you can create a stunning space that won't break the bank!
Go for something industrial
By incorporating wood textures, metal, piping, exposed light bulbs, and other sturdy building features, you can create an industrial-chic aesthetic right in your home.
Not only is industrial lighting stylish, but it's functional too as it's well suited for keeping the whole space illuminated as you work. This semi-flush farmhouse light showcases a round metal frame with exposed light bulbs. The light is a perfect fit for laundry rooms that want to invite a rustic, industrial aesthetic into their space.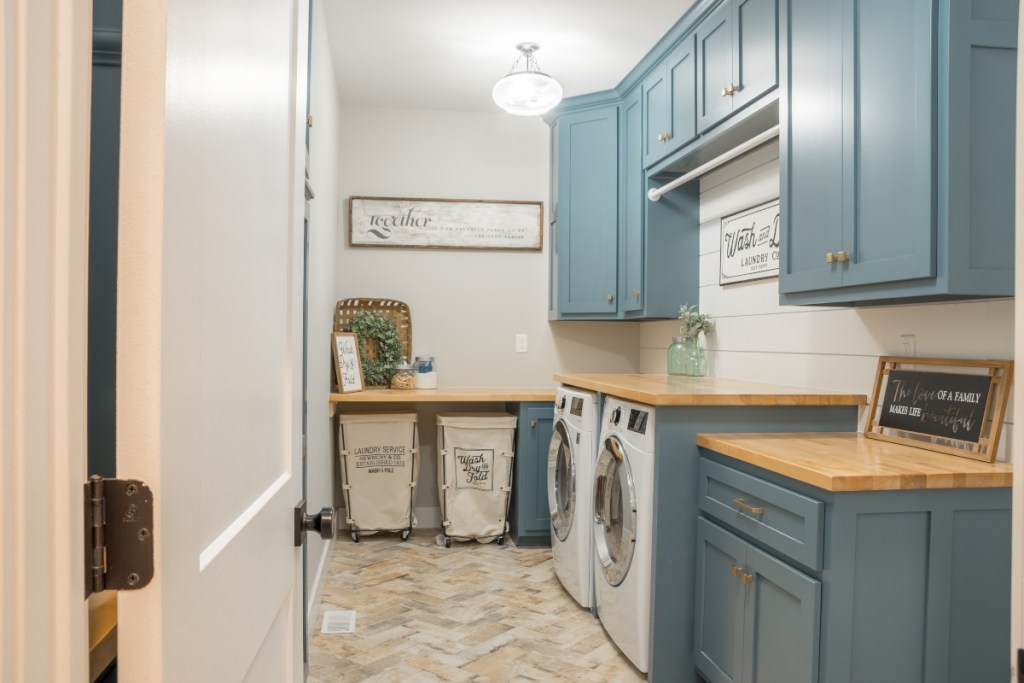 Maybe modern is your go-to
If you prefer muted colors, clean lines, and simplicity, a modern look is the one for you. This light by Inspire Collection is simple and sleek, featuring a white fabric shade that looks best with an LED bulb. For a room that needs an airy and effortless vibe, this ceiling light is perfect since it isn't too loud and won't clutter the space. Additionally, it is a stylish, elegant feature that is easy to install and makes for a more contemporary room.
Try a twist on recess lighting
Recess lighting is a popular choice for laundry rooms and basements because of its simplicity and sleek appeal. There's no need for decorative fixtures, just illumination. However, true recess lighting can be expensive to install, and some spaces just aren't compatible with this feature. That's why this light by the Hykolity Store is a great substitute.
The light is a flush mount LED light fixture so it hugs the ceiling as close as possible. Two metal rings provide support around the fixture while the LED light rests in the middle. This way, you can get all the style and function of recess lighting without paying for an extensive and timely install.
The light rests close to the ceiling. Though not embedded, it is small and slim, making it an excellent choice for rooms with low ceilings or those who want to invest in efficient yet straightforward lighting for their laundry room.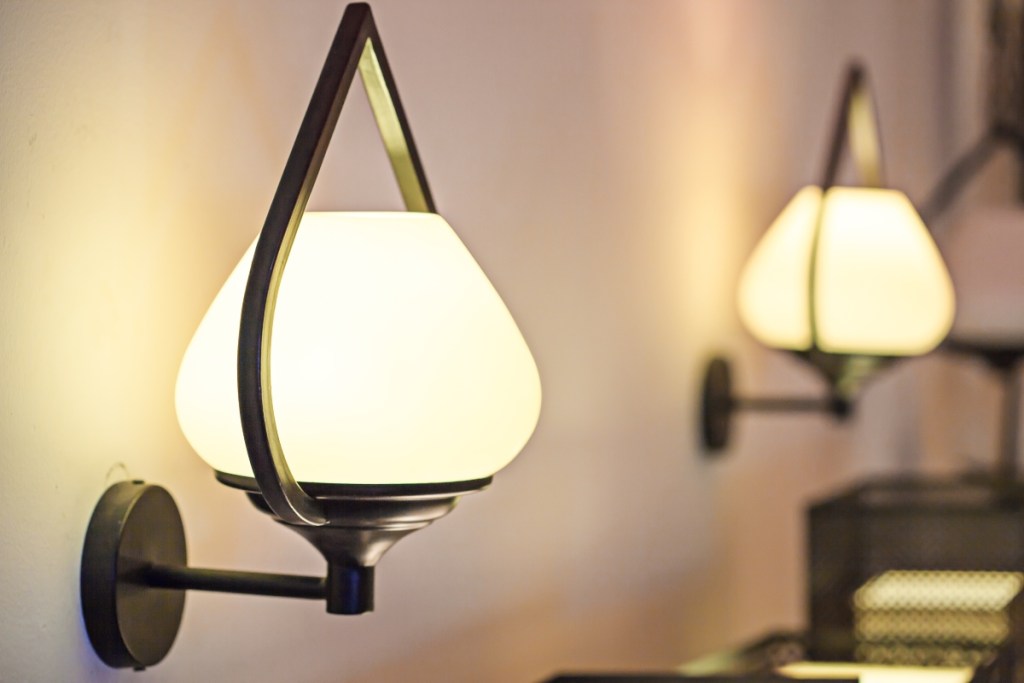 Add a fan for more function
Ceiling fans are quickly coming back in style for many home designers. Bringing functionality and visual interest to any room, ceiling fans can transform any space that needs to liven up a bit. To create a funky twist on this concept, try out a three-arm ceiling fan. They look more minimal and sophisticated than their five-arm counterparts, making them a great option for small laundry rooms.
This ceiling fan in particular features a soft LED light centered within the fan, so it's more functional than simple fans. This is also a necessary feature for laundry rooms which often don't have many windows and can become quite stuffy. Adding a ceiling fan can improve air circulation as well as illumination.
Opt for a wall lighting solution
Aside from ceiling lighting solutions, you can also opt for wall lights. Wall lights are a great idea for rooms with low ceilings or cramped spaces. While many wall lights are placed in the bathroom by vanities, who's to say you can't mimic this ingenious idea in your laundry room?
Using wall sconces, like these by Design House, are just what you need to add light, and a little personality, into the laundry room. The lights are chic and easy to install beside your washer and dryer to frame the space and provide more light as you work. For larger rooms, pair these wall lights with something more centrally located to make there's enough light for the whole room.
These laundry room lighting ideas are all affordable upgrades, so you don't have to empty your wallet to find reasonable and stylish lighting solutions. Whether you're looking to replace an old fixture or are embarking on an entire laundry room remodel, any of these options are sure to help you build this room into a place you'll love.
Editors' Recommendations