One thing has been true for a couple of years now: If you're interested in the housing market, you have to know it's a seller's market. With skyrocketing housing prices, increased demand, and buyers seeking any way they can to look more attractive to sellers, finding your dream home (or any home at all) has been nearly impossible.
Well, it looks like all of that is over.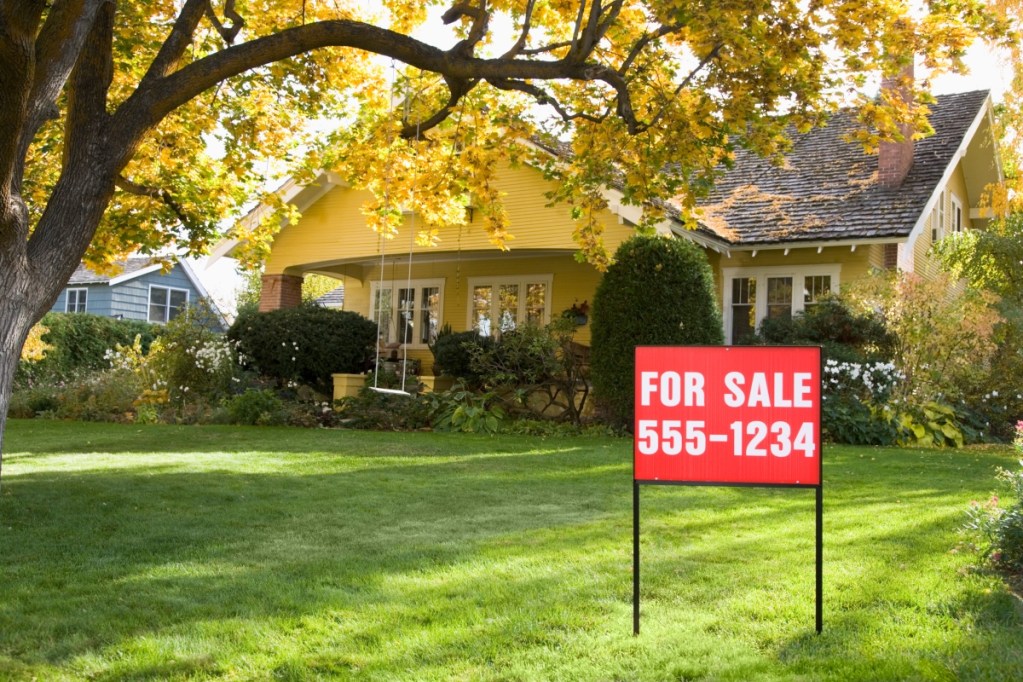 House prices fell for the first time in ages
According to the American Enterprise Institute's Housing Center, nationwide housing prices fell for the first time since this boom began: August's numbers reflected a 1.6% decrease from July. Digging deeper into the data, only 20 U.S. metro areas reported a fall in prices in July, but in August, 45 of the 58 metro areas AEI tracks (some 77%) reported a decrease. As Ed Pinto, the Institute's director, told Fortune, "The turn has finally happened, based on actual closings."
Even better news? Pinto told Fortune that by next August, housing prices should be down another 8-10%.
S&P CoreLogic's latest Case-Shiller U.S. National Home Price NSA Index reported similar findings of deceleration in the market. Craig J. Lazzara, managing director at S&P DJI, said in a statement:
"Although U.S. housing prices remain substantially above their year-ago levels, July's report reflects a forceful deceleration. As the Federal Reserve continues to move interest rates upward, mortgage financing has become more expensive, a process that continues to this day. Given the prospects for a more challenging macroeconomic environment, home prices may well continue to decelerate."

Are home prices falling everywhere?
Of course, this trend toward lower housing prices won't be felt uniformly throughout the country. AEI says that national home prices, on a year-over-year basis, are starting to decline almost everywhere — except Florida and Texas metros like Cape Coral, Miami, Orlando, Tampa, Austin, Dallas, Houston, and San Antonio. AEI noted these are prime markets for remote workers and retirees. By comparison, Salt Lake City, Omaha, and Nashville experienced the largest declines in home price appreciation (HPA) month over month.
AEI also reports that cities in California and other West Coast states are seeing the most consistent downward trend, with many of these cities seeing sharp drops or multi-month declines; San Jose, Seattle, and San Francisco saw some of the biggest drops.
And while lower-priced homes experienced their first price decreases in August, AEI's data for higher-priced homes have indicated that since June. The high-price tier was down 2.3% in month-over-month HPA in August, while the low-price tier was down 1.4%. AEI noted that higher-priced homes are more sensitive to changes in mortgage rates.
This all means good news for potential buyers who have seen themselves priced out of the market in recent months. As always, it's still important to do your due diligence when buying a home and keep expectations in line, but all signs point toward housing prices that might actually be affordable.
Editors' Recommendations