When the leaves begin to fall and the weather turns cooler, this signals that holiday celebrations are on the horizon. Halloween sneaks up on you, and then Thanksgiving, Christmas, Hannukah, and New Year's Eve follow in quick succession.
If you're planning to host an adult party for one or more of those occasions, you'll certainly want to serve delicious cocktails. To make sure your party is a memorable event, get a little creative with the beverages you choose to serve. Incorporate autumnal flavors, such as apple cider and pumpkin, to serve seasonal variations on traditional favorites.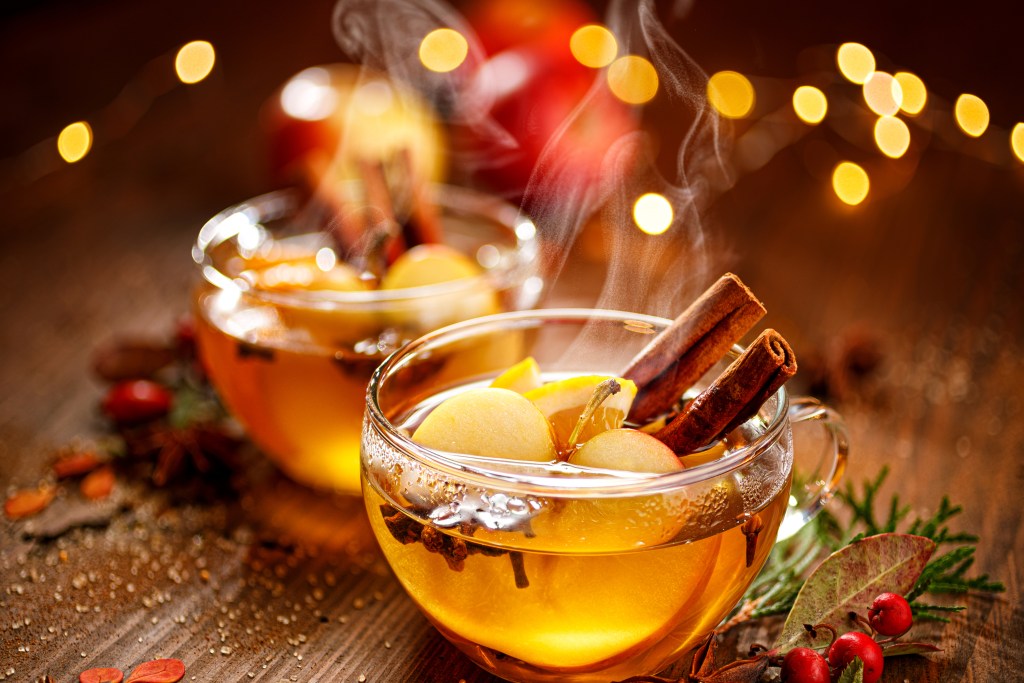 Apple cider hot toddy
A classic hot toddy is an Irish cocktail that combines whiskey, honey, herbs, and spices. The beverage is often used as a remedy for the common cold.
In this modified version, warm apple cider is paired with bourbon, lemon juice, honey, and cinnamon to create a cocktail that will make your guests feel cozy, even if the weather is chilly during the celebration. You can prepare this apple cider hot toddy on the stove or in a slow cooker before the party starts, so you can have it ready for your guests to enjoy as soon as they arrive.
Pumpkin pie martini
This take on a traditional martini is the perfect dessert cocktail. It features vanilla vodka and clear Crème de Cacao liqueur, as well as pumpkin pie spice, cinnamon sugar, and whipped cream.
Prepare the drinks in advance, dipping the edges of the martini glasses in Crème de Cacao and cinnamon sugar and chilling them before the event. You can also make the whipped cream ahead of time and store it in the freezer.
When your guests arrive, you'll be able to quickly whip up fresh pumpkin pie martinis by combining ice, vodka, Crème de Cacao, heavy cream, and pumpkin pie spice. Just shake it up, strain the mixture into the prepared glasses, top with whipped cream and more pumpkin pie spice, and let your guests relax and enjoy a cocktail and a dessert all in one.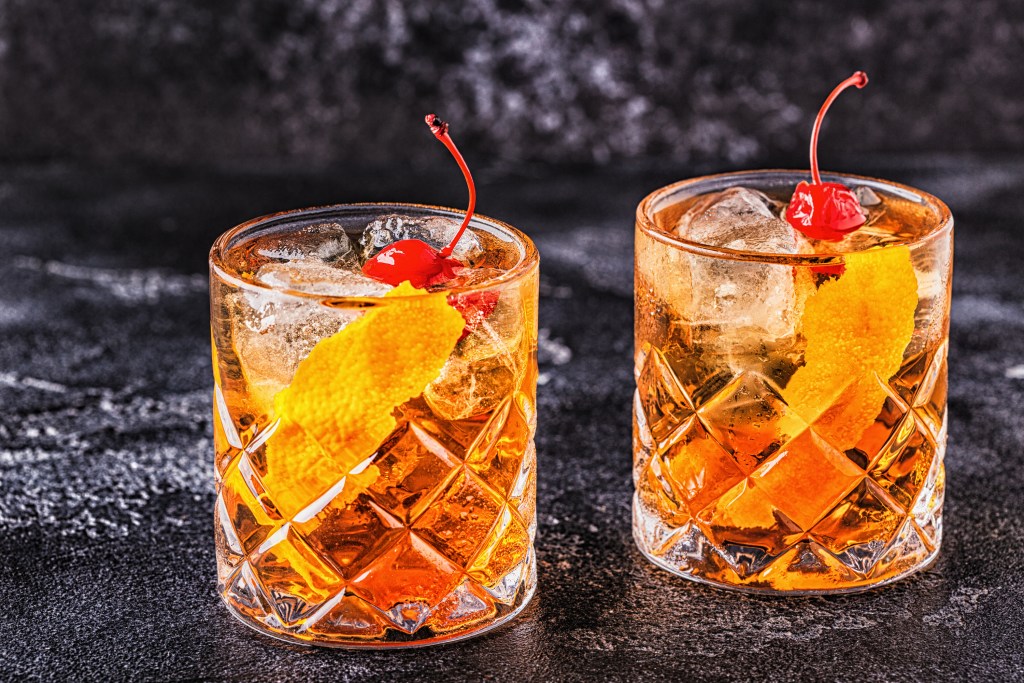 Maple old-fashioned
A traditional old-fashioned is made with a blend of rye whiskey or bourbon and Angostura bitters, then garnished with an orange peel. A simple twist can transform it into a maple old-fashioned, creating a rich flavor that's perfectly suited to the fall season. Simply combine whiskey or bourbon, bitters, maple syrup, and water. Let the syrup dissolve, then add ice, garnish with orange peel, and serve this delicious autumn-inspired cocktail.
Pumpkin apple shandy
Pumpkin and apple are two flavors that immediately come to mind when you think of fall, so why not combine them into one tasty beverage? If you'd like to offer your guests a cocktail that isn't too strong, this pumpkin apple shandy is a good choice since it can be made with just a half glass of pumpkin beer and apple cider. If you'd prefer to make it stronger, include bourbon to give it more of a kick. Finish off the drink by garnishing the cocktail with apple slices.
Apple cider mimosa
This recipe includes champagne, which is a must for any celebration. The cocktail is elegant, festive, and easy to prepare using dry champagne, Prosecco, or another sparkling wine.
To make these apple cider mimosas, combine the champagne with brandy or dark rum and apple cider. If you want to give the drink a sweeter flavor, you can substitute caramel vodka for brandy. Rim the glasses with apple cider and cinnamon sugar, prepare the cocktails, then garnish with apple slices, cinnamon sugar, or cinnamon sticks, if you'd like.
Try these delicious cocktails at your fall party
Autumn has its own unique flavor profile full of leafy greens, hearty roots, and crispy fruits. The fall brings menus filled with sweet potato ravioli, pumpkin pie, cranberry salads, and countless other seasonal meals and desserts. To celebrate the harvest, why not add these flavors to your cocktails as well?
These beverages put a twist on classic favorites by incorporating tasty flavors such as apple, pumpkin, and maple to make them more fitting for the season. Your family and friends are probably familiar with these classic cocktails, and they'll be delighted to sample these variations. As an added bonus, these cocktails are easy to make, and some steps can be done in advance so you aren't playing bartender all night. Whether it's a formal dinner party or a casual hangout with friends, be sure to include these fall cocktails on the menu.
Editors' Recommendations