Bronzers, lipsticks, concealer, blush, brushes, mascara, and the list goes on. But where do you store all of your makeup, especially if you have a small bathroom with limited space? The bathroom vanity top is not always a good option. But, don't think organization is an impossible task. We have some suggestions that will help you utilize space you didn't even realize you had!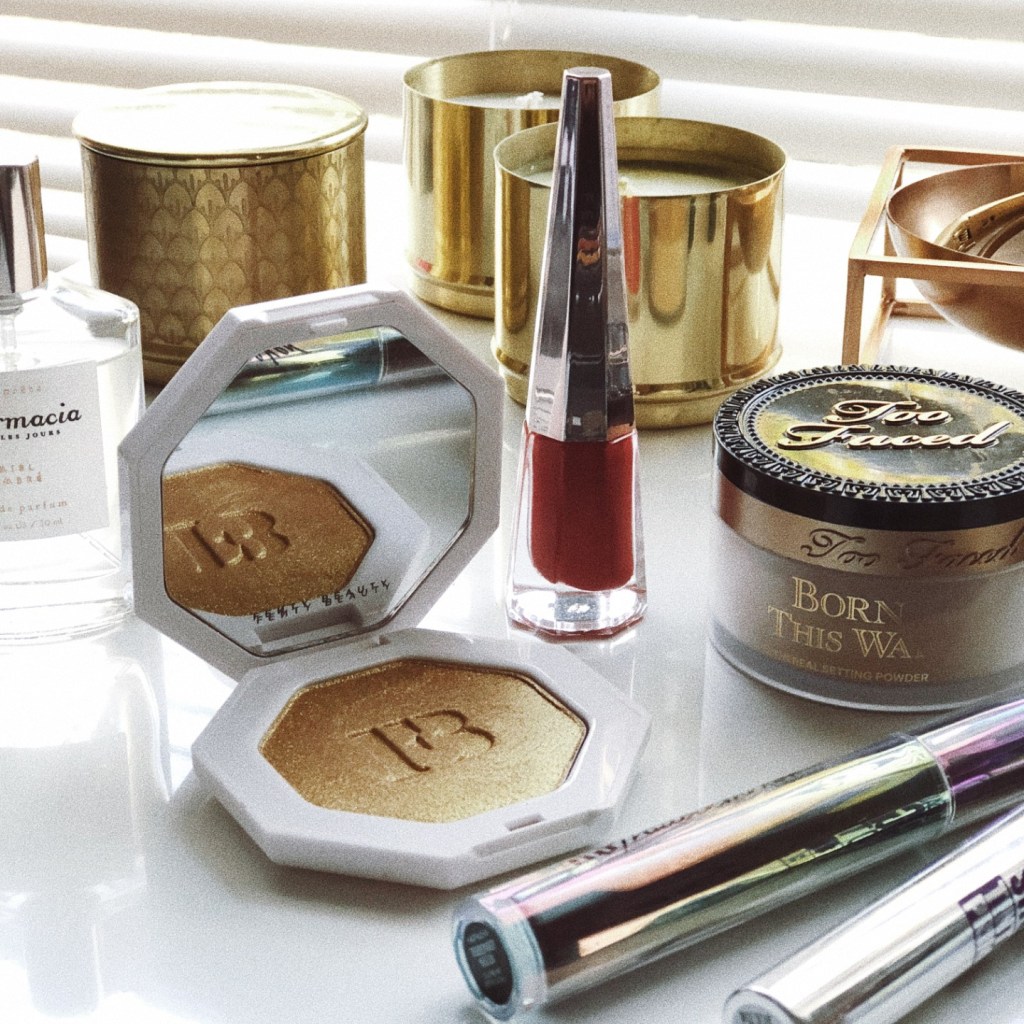 Things are looking up
Here are a few ideas you may not have considered:
Purchase a narrow but tall storage unit if you have the floor space. This will hold all of your makeup as well as hair care products and other essentials. If that's not an option, look around at the walls in your bathroom. Try using clear acrylic holders that you can attach to the wall (think nail polish wall displays!) for easy access.
Take that spice rack in the kitchen you never use and attach it to your bathroom wall for larger items like lotions, brushes, moisturizers, and more.
If you're a true DIYer, get a small magnetic board, frame it, and adhere small magnets to the back of your compacts, bronzers, eye shadow, blush, etc., for a bit of shabby chic charm. You can even cover the magnetic board in fabric for a cute and fun accent to your bathroom decor. HuffPost thinks this idea will take the stress out of your morning.
If you like the magnet idea but don't have a lot of wall space available, you can attach makeup compacts to the side of your metal medicine cabinet.
A tisket, a tasket, how to use a basket
A lot of people love the look and texture of baskets in their home. They add a cozy element to any room. Many of us use them to hold magazines, throws, toys, remote controls, indoor plants, you name it. A popular use for baskets in the bathroom is for storing extra toilet paper rolls. But what if you attached three medium baskets vertically on your wall and stored your makeup there? The baskets will look like regular decor but do double duty to keep your makeup organized and out of sight.
Compact storage on your vanity
If vintage is your vibe, get several pint-sized mason jars or metal buckets to store your brushes and tubes in for a farmhouse-inspired look. You can be as creative as you like by covering the jars in fabric, painting them, or simply leaving them plain — perhaps with a ribbon tied around the top.
If you want a ready-made solution, try purchasing a multi-tiered, spinning organizer. Allure says, "Spin it around to find what you're looking for without any hassle whatsoever." This makeup carousel will keep all your products handy and may even speed up your makeup routine so you don't have to finish applying it at the office! This type of organizer can hold jars, sponges, perfume, and other bulky items on the bottom. The smaller compartments up top are perfect for lipsticks, brushes, mascara, and more.
The next time your local big box store has a sale on flower pots, get several small ones and use them to store your makeup brushes, eyeliner, and more on your vanity or a shelf. You can buy pots with all the same design or mix and match for cute and clever organization.
What's behind door No. 1?
How about using a fabric shoe organizer on the back of your bathroom door — but instead of shoes you fill the slots with makeup! This is an economical way to store and see all of your products in one location. If you have a ton of makeup, you can even install a small shelf over the bathroom door to hold larger items.
And speaking of doors, don't forget the inside of your vanity or linen closet doors. You can store makeup brushes, combs, flat irons, scissors, clippers, hair brushes, hair dryers, and more in plastic bins attached to these doors. That way you'll always have these items accessible without having to dig through a drawer, which can cost you valuable time when you're trying to get ready for work.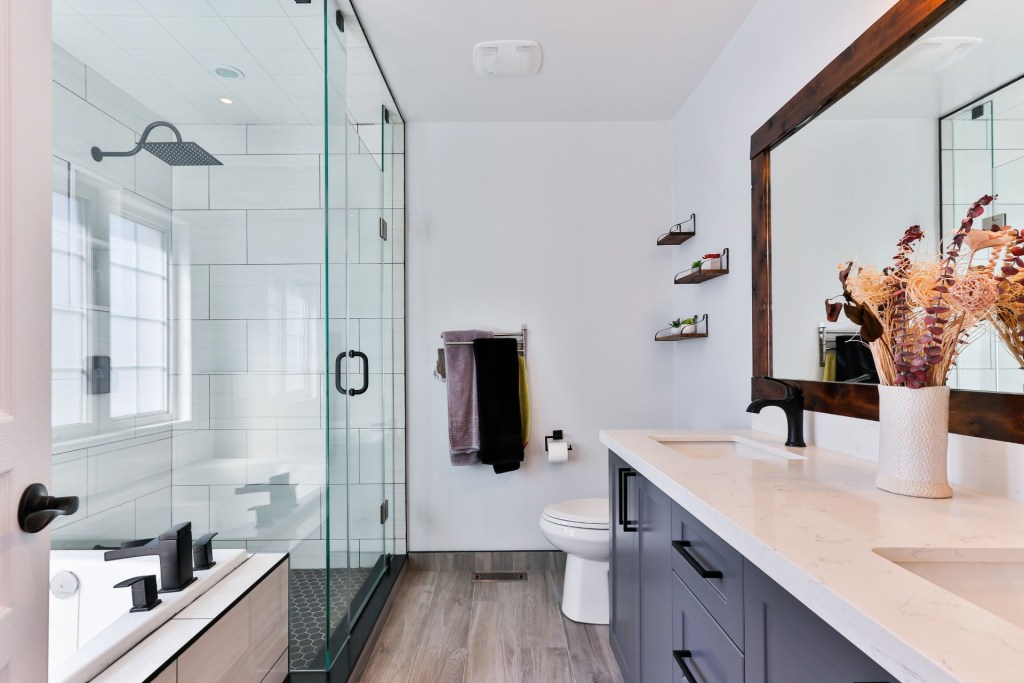 A few more ideas
If you can sew, try taking a strip of fabric and creating small pockets that will hold various makeup items. You may have seen people who work in the trades wear something similar to keep their tools handy and organized. The one you design can be folded up when you're done applying your makeup and stored in a drawer.
Maybe you have some available space beneath the sink of your vanity. You can use wire baskets, tiered acrylic containers, or even a lazy Susan to hold your makeup.
Instead of installing regular shelving over your toilet, invert the brackets and suddenly you have storage space for bottles, lotions, Q-tips, and other necessities. The DIY Playbook has several ideas for transforming your over-the-toilet area.
From shelving to organizers, there are a number of creative solutions to combat limited bathroom space. By implementing some of the tips we've shared, your bathroom will be organized and tidy in no time!
Editors' Recommendations