Every man needs a little space to call his own — a place separate and apart from the rest of the family, where he can spend time doing the things he loves without interruption. Whether that space is in the basement, the garage, a spare bedroom, or even a structure outside the four walls of the family home, it's totally his and off limits to judgment by others. It's a place called The Man Cave and over the past several years, more and more men are trying to carve out a little space just for themselves.
Basements can make the perfect rustic man cave. Totally private, and on a separate floor from the rest of the family, basement space is up for grabs and just waiting for a little TLC to make it the oasis that will make you the envy of the guys in the neighborhood.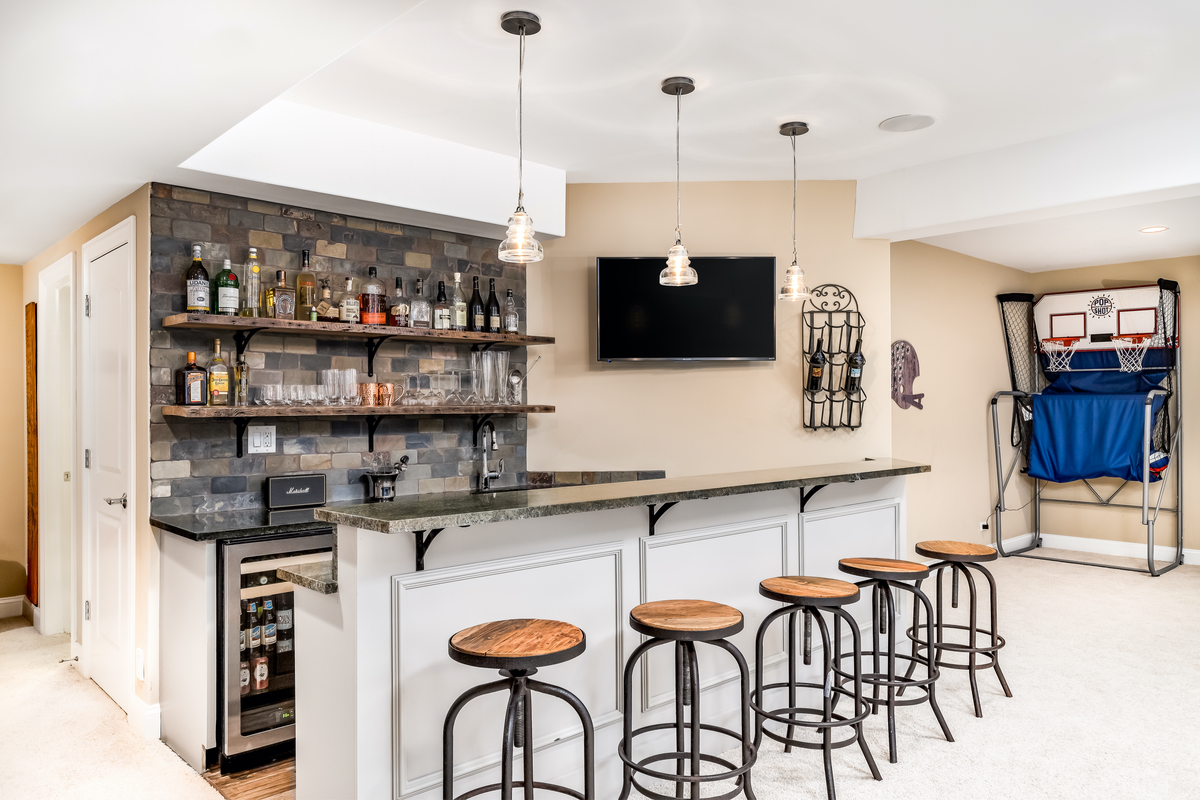 Trick out your man cave with these 10 essentials
Kegerator
Draft beer on tap whenever you want it? Done! If there was one necessity for every man cave, it would have to be the kegerator. Keeps a keg full of your favorite brew icy cold and frothy, just like you get at your favorite bar.
Wineglass rack
Man cannot live on beer alone, so every well-equipped man cave should include an overhead rack for holding wine glasses. Bonus: Having the glass rack mounted above leaves more space on shelves for other things … like that bottle of 25-year-old scotch you've had your eye on.
Big screen TV
A man cave is no place for a 32-inch TV. No, a man cave calls for a massive big screen TV, the biggest, most massive one that can fit in your space. Of course, if you want to really take things up a notch or two, you can do a bank of flat screens mounted over your built-in bar, sports bar style! That way you can watch multiple games or even multiple sports simultaneously!
Framed artwork
Skip the "Dogs Playing Poker" on velvet painting and go with pieces that have a much cooler edge. Frame vintage movie posters from your favorite films, or black and white prints of sports stars past and present.
Simple games of skill
It doesn't need to take up a lot of space, but it does need to offer endless hours of fun and challenge for you and your man-cave guests. Leave a Rubik's Cube on a side table or bar for a little mental stimulation while chilling out. Or mount the ever-so-challenging tiki-toss game on a wall and build your hand-eye coordination skills.
The perfect recliner
Part seating, part nap destination, no man cave is complete without the perfect recliner chair. With so many styles and price points out there, you can literally find whatever kind of chair best suits your needs. Some have built-in holders for remotes, beer caddies, even vibrating options. Opt for leather or vinyl for easy clean ups. Sit back, recline, and let the game-watching begin!
Repurposed wine barrels
Recycle. Repurpose. Reuse. Old wine barrels find new life as side tables, chairs, bar sets, and more. Wine barrel furnishings are an amazing man cave asset that provide both function and style.
Distinctive lighting
Your man cave. Your decorating rules. Look for lighting that speaks to who you are. Look for vintage style pendant lights reminiscent of an old-time neighborhood tavern, rustic table lamps with hand-carved wooden bases, or a three-light pendant light that's practically mandatory above your man cave pool table.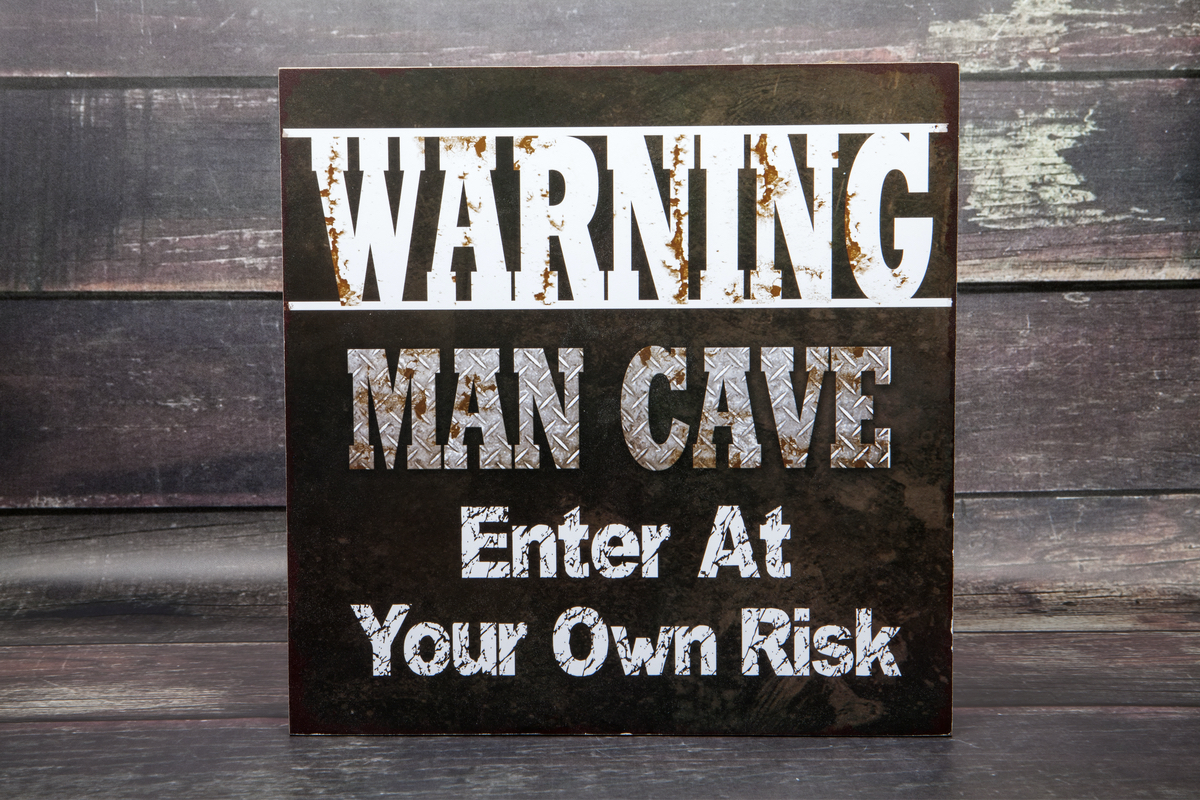 Signage
A custom-made sign lets visitors know exactly where they are. Choose one that works with your decorating theme — rustic wood with personalized hand-carved lettering or rusted metal with an antique vibe. Man cave signage should make a real statement, so have a little fun when making your selection.
Poker table
Poker with the guys feels a whole lot more special when played on an actual poker table, complete with green felt cover, and slots for poker chips. Opt for a foldable style for stowaway ease if space is at a premium in your man cave.
There you have it — our top picks for tricking out the most awesome man cave you've ever seen. Now if you have limited space and you still want to create the ideal nook to call your own, let us guide you in building a small man cave with several awesome ideas.
Editors' Recommendations